We have put together a list of 50 essential real estate terms, and simplified them. This blog post covers terms from E to Z.
We know that part of your responsibility as a real estate agent is to explain real estate jargon to your clients. But it's not always easy to do so. You may understand the terms yourself, but putting them into everyday language is often challenging.
That's why we put together a list of 50 essential real estate terms. In a past article, we covered the first 25 terms, from A – D. Today's list covers the other 25 terms, from E – Z.
Let's begin:
26. Earnest money 
Earnest money (also known as good faith deposit) is a cash deposit a buyer makes when the sale contract or purchase agreement is signed, or alongside his offer. This deposit is made in order to show how serious the buyer is about purchasing the home.
Though there are no real rules as to how much money should be deposited in a good faith deposit, it's typically between 1-5% of the property's purchase price. This money is then deposited on an escrow amount, where it will typically be used to cover some of the closing costs.
It's important to note that earnest money is NOT the same as the down payment.
27. Encroachment
Encroachment happens when a homeowner builds or extends a structure into his neighbor's property, either accidentally because he doesn't know exactly where his property boundaries are, or deliberately due to maliciousness.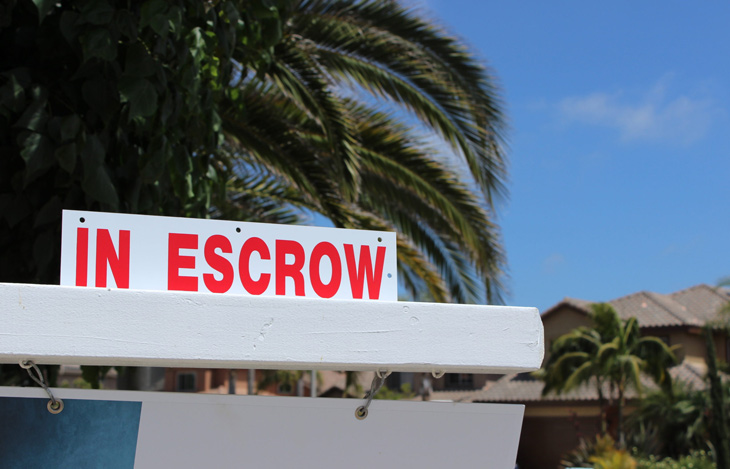 28. Escrow
An escrow is a financial instrument in which a neutral third party holds on to funds in behalf of two parties (such as a home buyer and seller), until both parties meet their agreed-upon contractual obligations.
The escrow will make sure all parties are properly paid at the end of a closing.
A seller will want assurance from the buyer near the end of the housing transaction that they will be given the money from the buyers once the deal has been finalized. Escrows will make sure the buyer's money is secured by a third-party until the transaction is completed. Once it has the money will be transferred to the seller. 
29. Equity
In real estate, equity the difference between what the current market is willing to pay for the property vs the amount the owner still owes on the mortgage.
If the value of the home exceeds the amount the owner still owes, we say that it has positive equity. But if the value of the home is lower than what the owner still owes, it has negative equity, and we that the mortgage is "underwater."
30. Fair Market Value
A property's fair market value (MFV) is the price that the home would sell at, given the current assumptions:
Both buyers and sellers are well informed about the value of the asset.

Both buyers and sellers are looking out for their own best interests.

Neither buyers nor sellers are under any undue pressure, coercion, or intimidation.

Both parties have enough time to make their decision.
31. Federal Housing Administration loans
The Federal Housing Administration or FHA loan is a type of mortgage that is issued by the lender that's been approved by the FHA and insured by the agency. The Loans provided by the FHA are intended for low to moderate-income homebuyers and require a low down payment and credit score compared to types of loans. 
Get Free 10 Day Trial
Want to dominate your hyperlocal real estate market? Then you need to check out AgentFire's Spark Sites.
Click the button below to learn more, and start your free 10-day trial!
32. Fixed-Rate Mortgage
A fixed-rate mortgage has an interest rate that remains the same throughout the loan's lifetime, allowing borrowers to know exactly how much they will pay each month for their mortgage.
Because of this reason alone, the majority of home buyers choose fixed-rate mortgages, with around two-thirds of home buyers choosing them over adjustable-rate mortgages.
33. Foreclosure
The legal process happens whenever a property owner ceases their mortgage payments, doesn't make up for their missing payments within a grace period, and come to no forbearance agreement with the lender.
At that point, the lender takes legal control of the property and evicts the homeowner. 
The mortgage lender can then choose to resell the property in order to attempt to recoup its losses. 
34. Grantee and Grantor
In real estate, the grantor is the home seller who transfers their property's title by means of a deed to the grantee (the buyer).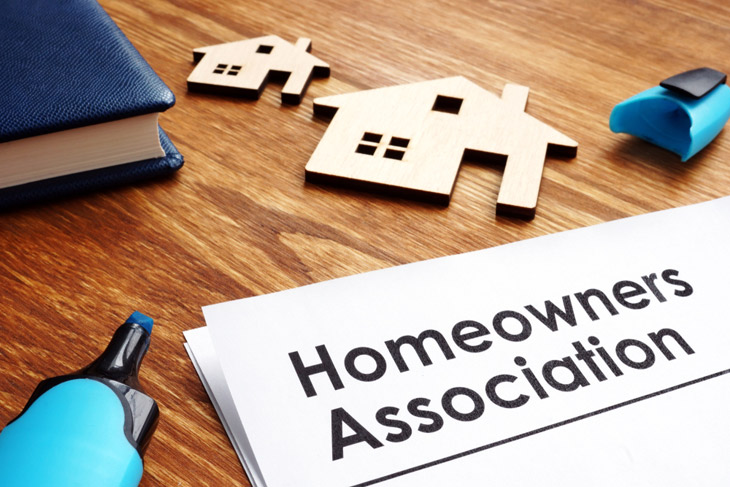 35. Homeowner's Association
The homeowner's association (HOA) is a private organization that is located in a planned community, subdivision, or condominium whose main purpose is to create and enforce rules for the homes within the community and the residents living there. 
Anyone who purchases a property inside HOA jurisdiction is automatically added as members, and are required to pay dues or HOA fees. 
36. Home inspection
A home inspection a thorough examination of a home's condition in order to identify any issues that could affect the value of the property, or need to be fixed before the property could be sold.
A real estate buyer will typically request a home inspection report in order to make sure he/she can make an informed decision.
37. Internet Data Exchange
Internet Data Exchange (IDX) is a set of protocols, rules and technologies that allow real estate agents to display homes from a Multiple Listing Service directly on their real estate website.
The main purpose of IDX is to help agents promote and market listings, attract more buyers and make their websites more valuable and useful. 
38. Listing
In real estate, a listing is simply a property being actively marketed by a real estate agent or broker under the terms indicated by its listing agreement.
39. Listing Agreement
A listing agreement (or listing contract) is a legally binding contract that allows a real estate agent or broker to market a property and represent the client through the real estate process. 
The listing agreement will include the length of time, the commission or fee the agent will receive, and additional information relevant to the selling process. 
40. Multiple Listing Service (MLS)
The Multiple Listing Service (MLS) is a number of services in which its members share each other's listings, and communicate what commission percentage they are willing to offer to another agent to bring a qualified buyer.
Members of an MLS must abide by its rules and regulations, and pay its membership fees regularly in order to continue to have access to its listing information.
In the past, an MLS listing information was shared in physical binders. Today they are primarily digital databases.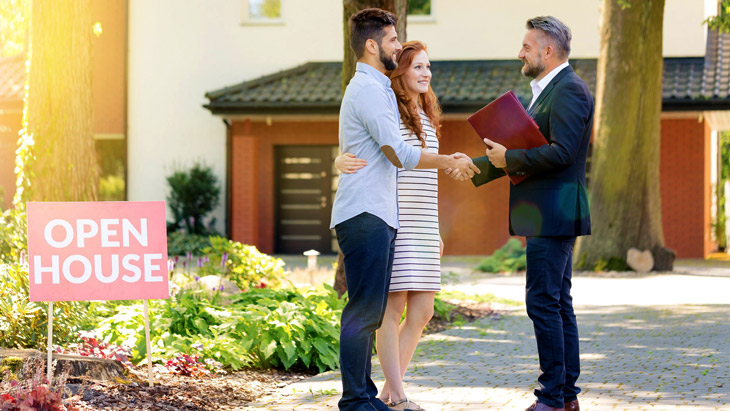 41. Open house
An open house is an event that typically conducted by a seller's agent in a house he/she is listing in which the house will be displayed to any potential buyer wishing to visit the property without having to set an appointment. 
The main goal behind an open house is to garner interest and showcase the property in a more casual setting, although savvy real estate agents also use this opportunity to network and attract other home sellers.
42. Pocket Listing
A property that a real estate agent has under contract, but hasn't been made publicly available for other agents or buyers. 
43. Pre-Approval 
Pre-approval and pre-qualification are often used interchangeably by home buyers. But the terms have several key differences.
When a homebuyer has been pre-approved it means that a lender has verified their personal information, checked their credit and sources of income, and is ready to be approved to receive the loan.
A letter of pre-approval can give a homebuyer and edge over other homebuyers, since it shows how serious the homebuyer is, and how likely it is that they will be approved.
44. Pre-qualification
Pre-qualification can be considered the first part of gaining pre-approval for a loan. This allows a homebuyer to gain an idea of how much of a loan they'll be qualified for. The lender will analyze financial data supplied by the borrower to determine how much he/she would qualify for.
Pre-qualification however, is no guarantee that the lender will approve the loan. It's just a first step towards pre-approval.
45. Repair and Improvement (R&I) Costs
A term that is used to describe how much it would cost to repair and/or improve some portions of a property for sale.
This can help a buyer assess how much additional money they will need to allocate in addition to the property's price tag, or whether they will ask the seller to repair those issues before closing the transaction.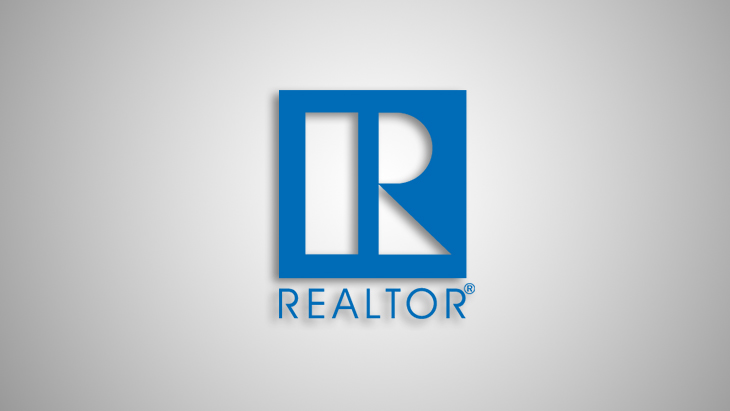 46. REALTOR® 
A REALTOR® (spelled in upper case letters and with a "®" sign at the end) is a license real estate agent who is also a member of the National Association of REALTORS® (NAR).
The REALTOR® title lets a client know that the agent is expected to follow the NAR's code of ethics and practices, and gives them more confidence that the agent will take his/her fiduciary duty seriously.
Although the term "realtor" is often used interchangeably with "real estate agent", the two are technically two different things. All REALTORS® are real estate agents, but not all real estate agents are REALTORS®.    
47. Seller's Agent
A seller's real estate agent is an agent that represents a home seller throughout a real estate transaction.
Some of their responsibilities include:
Doing a comparative property analysis

Creating and implementing a marketing strategy for the property

Assisting the seller to price the home to sell

Providing legal support throughout the process

Negotiating in behalf of the seller

Scheduling and running property tours

Answering their client's real estate questions

Helping make the entire real estate process as painless as possible
48. Short sale
A short sale happens when a property is sold even though the price tag will not cover the entire mortgage owned. 
If a homeowner finds himself in the situation that he can not continue his mortgage payments in the future, he may be able to ask the mortgage holder (lender) to allow him to do a short-sale of the property instead of going through the foreclosure process.
Though a short sale is not beneficial to the mortgage holder, it's often a preferable alternative than going through the foreclosure process.
49. Title search
Title is the process of going through a property's public records to establish who it legally belongs to, and whether it has any liens and encumbrances.
Title search is an essential part of any real estate transaction, because they can only take place if a property has a clean title.
50. VA loan
A Veteran's Affairs or VA loan is a federal mortgage loan made available for veterans of the United States Armed Forces.
These loans are provided by private lenders such as banks, to which the United States Department of Veterans Affairs guarantees a portion of the loan. 
This allows lenders to offer far more favorable mortgage terms to any veteran applying, such as purchasing a property with no down payment, not requiring mortgage insurance, and financing larger loans than the applicant would otherwise be able to qualify for.
Conclusion
There you have it 50 terms every real estate agent should be aware of to be successful in their industry.

If you want to stay up to date on all of our free and valuable content, subscribe to our newsletter. We publish valuable articles and guides such as this one regularly. That way you can constantly improve your marketing skills, and become a more effective real estate marketer.
And if you want to dominate your hyperlocal real estate market, check out AgentFire's Spark Sites, #1 rated for several years in a row.
And the best part? You can try out all of its amazing features for free with our 10-day trial.
Check out this article next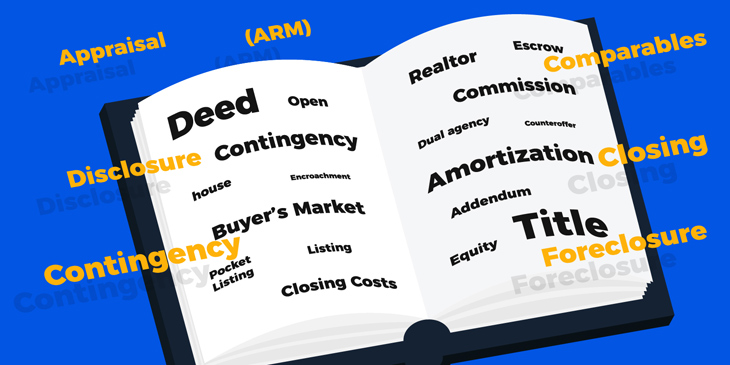 50 Essential Real Estate Terms Simplified (A-D)
How often do you find yourself explaining real estate terms to your clients? If you've been working as a real estate agent for a while, it's s…