In this article, we go over the 5 biggest real estate marketing opportunities for 2021 and beyond. If you aren't taking advantage of them yet, now is your chance.
Adversity ALWAYS breeds opportunity, and so last year as a pandemic swept the world, I reached out to top-performing clients and industry leaders to gain insights into the biggest opportunities they were capitalizing on.
The resulting article ended up being my most popular article ever with over 400k unique views.
This year, I'm out to top that.
It wasn't easy, but after reviewing hundreds of individual examples, I now present to you LIVE EXAMPLES of the TOP *5* OPPORTUNITIES that every real estate agent could (and probably should) be capitalizing on here in 2021.
1. Use Simple Video Content to Demonstrate IMMENSE Hyper-Local Authority 
One of the great things about video is that it asserts your authority as an expert, regardless of whether you're a top performing… or even a brand new one.
Let's dive into some examples so you can see what I'm talking about.
Example 1: Entertaining Home Tours = Millions of Views, Thousands of Leads
I'm a big fan of minimal effort for maximum result. 
With just a little extra effort, Brad Simmons from the BlueGrass Team has taken the standard 'virtual tour' formula, and evolved it into something that's getting their brokerage millions of views, and more importantly, thousands of leads… per month.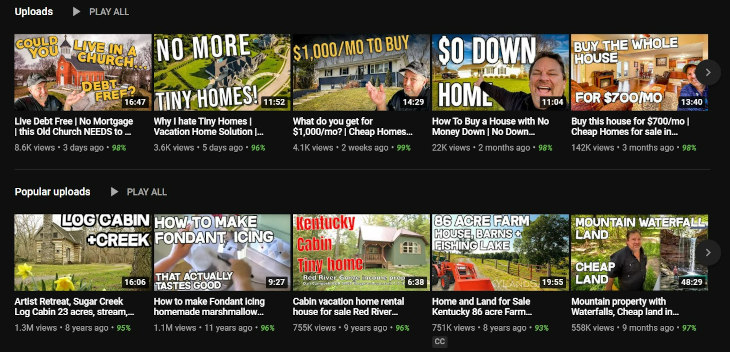 So Brad's secret? 
He films his virtual tour using a blog style and uploads to YouTube with an eye-catching thumbnail and title. 
In each video he makes sure to highlight a single, high-value call to action: the VIP Property List located on their AgentFire website – and now the BlueGrass Team gets more leads than they can handle. 
"The best thing about video leads is that we've already instilled into their minds that we are the experts in Kentucky ranch type properties and acreage for sale" - Brad Simmons, BlueGrass Team
His most popular videos, such as "Mountain property with Waterfalls, Cheap land in Kentucky" which has over 700k views as of this publication, follows Brad and his son Hunter as they first drive to and then later explore the property.
The video features helpful maps, lots of neat tidbits of information about the property and it's history, funny banter between Brad and his son, and LOTS of first-person view recording which gives the viewer the sensation that they're actually there.
The video also features a call-to-action every few minutes so that viewers whose interest is sufficiently piqued can contact Brad or sign up for his VIP Property list.
Example 2: YouTube Playlists
Lauren Brown was a brand new agent looking to break into the ultra competitive Boston luxury condo market. 
Sure… she could have spent years grinding away on the phone and slowly building a portfolio of closed deals…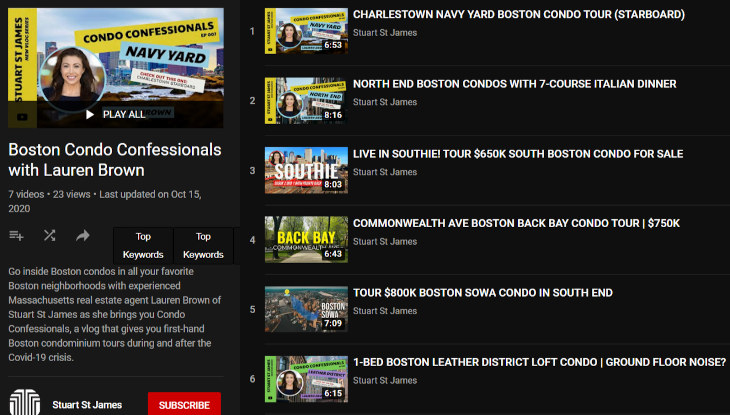 But instead, she decided to claim authority by making video tours of the most expensive condos on the market! 
She got the idea from Darin Thompson, the managing broker at StuartStJames.com, who explains: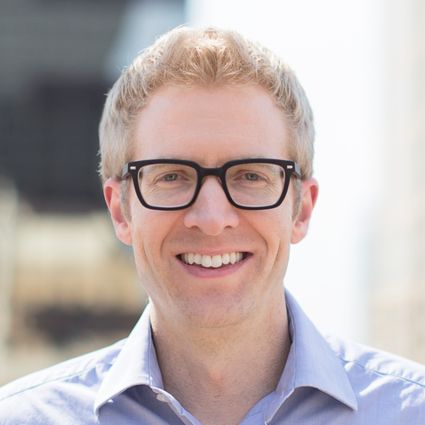 If you're trying to break into the luxury real estate market, you probably don't have listings of your own and you're not yet working with luxury buyers, so personally tour every $1 million home available for sale in your market, film walking through each listing, critique it, add it to the YouTube video series.
Keep doing that until you're recognized by buyers as being the "go-to" agent for access to luxury homes in your market and recognized by luxury sellers as being the agent who is going to uniquely expose and market their home - you get the idea!
2. Treat Your Database Like GOLD
According to Tom Ferry, your database and how you manage it is the most important factor when it comes to the long-term success. 
Consider the following to stats:
10% Of Your Database Will Move Every Year
15% Of Your Database Can Send You Referrals
This means that if you have a database of 1000 people, that approximately 100 of them will be selling their homes (and probably buying new ones), and 150 of them should be able to send you a referral if you've done a good job staying top of mind. 
Here are some GREAT examples of how to stay top of mind:
Example 1: Stay Relevant With Gift Packages
The Cameron Team does an AMAZING job of building rapport with their database by sending quarterly gifts! 
Here's the exact strategy that they're using to succeed here: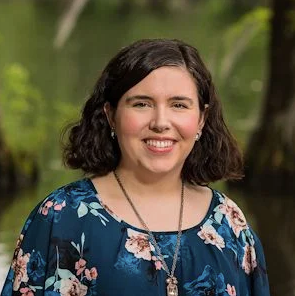 We've gone through our sphere of influence and created 'super referrer' lists consisting of repeat clients or those who have sent us referrals, so that we can mail them quarterly gifts consisting of items that they'll definitely use and keep around for a while. Our most recent theme was "Staying Connected" and included a wireless phone charger, custom notepad, and pen.
We also include a card with our pictures and a note about how we changed to fit the needs of the community (Facebook Live home-tours, Covid-safe practices, etc).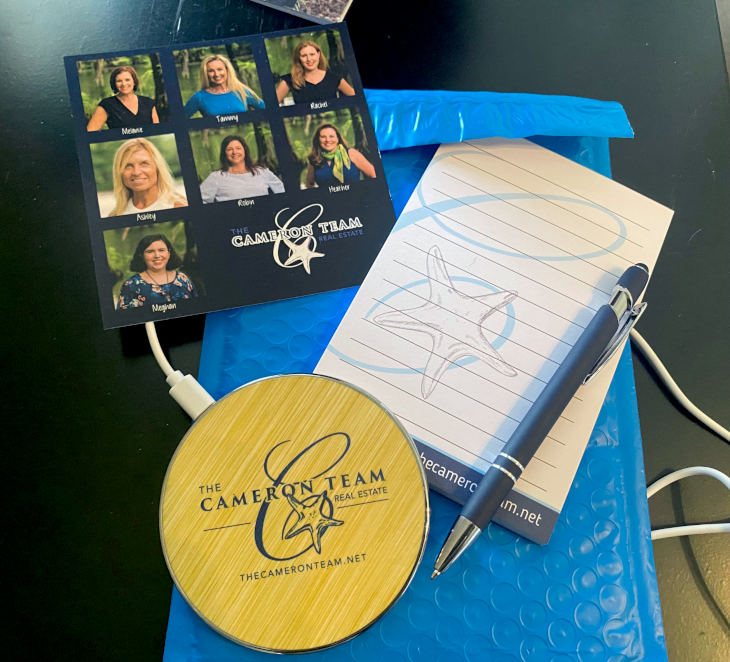 Example 2: Provide Hyperlocal Value Via Market Updates & Local Events
Joseph Ardensen from TrueLocalRealty.com has had tremendous success with his monthly newsletter. He sends out market updates, buyer & seller advice, top local events, and his own personal market predictions – which simultaneously build brand equity for him AND his brokerage.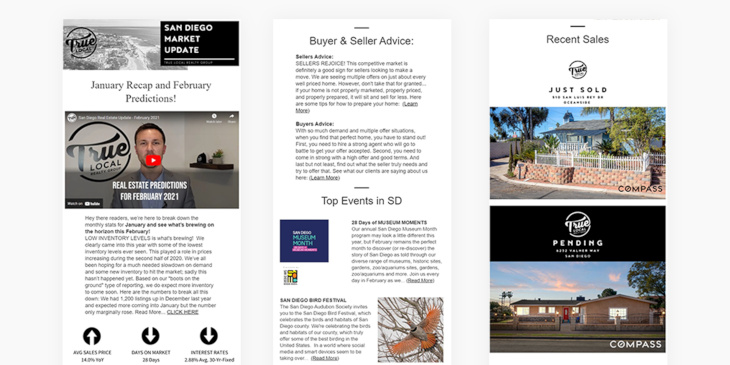 Here are my key takeaways and recommendations for a successful newsletter. 
Frequency: Monthly distribution

is best,

especially

for market updates & predictions – Tom Ferry recommends making a relevant touch every 90 days.

Be the Hyperlocal Expert: Focus

less

on being a real estate agent, and

more

on being a hyperlocal expert. Instead of begging for referrals, showcase what's going on in your real estate market, link to fun or interesting local events, and highlight local businesses that your database might enjoy!

Branding: At the end of the day, you want people to remember that you're a real estate agent! It's worth spending extra money to create a brand that your database will be quick to recall the next time one of their friends or family members mentions that they're looking to buy or sell (TrueLocalRealty does a

great

job with this!).
Get Our Pricing
Want to dominate your hyperlocal real estate market? Then you need to check out AgentFire's Spark Sites.
Click the button below to learn more about pricing.
3. Turn Your Website Into Your Biggest Selling Tool
The overwhelming majority of agents have no idea how to properly use their website to help them close more deals. 
Here's how our top-performing agents do it. 
Example 1: Show off what makes you unique
Your website is your biggest opportunity to show potential buyer and seller clients what makes YOU the agent that they should choose to guide them along their real estate journey.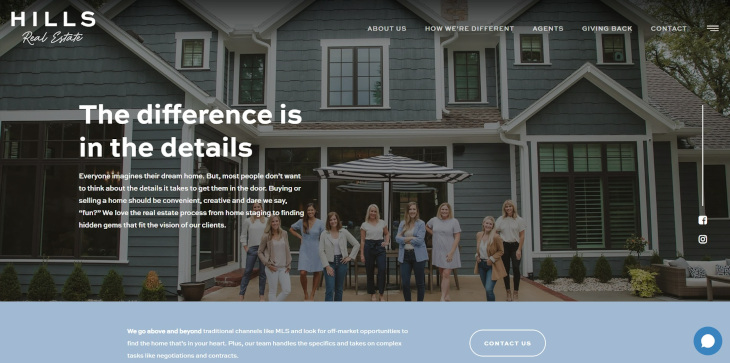 Parker and Melissa Hills of The Hills Real Estate have an entire landing page that they use to educate potential clients on the benefits of working with them!
Example 2:  Show your hyperlocal expertise with helpful information about the areas you serve
Whether it be recent sales trends, top-rated schools, or information about local businesses, your website needs content that positions you as the local expert for the areas you serve.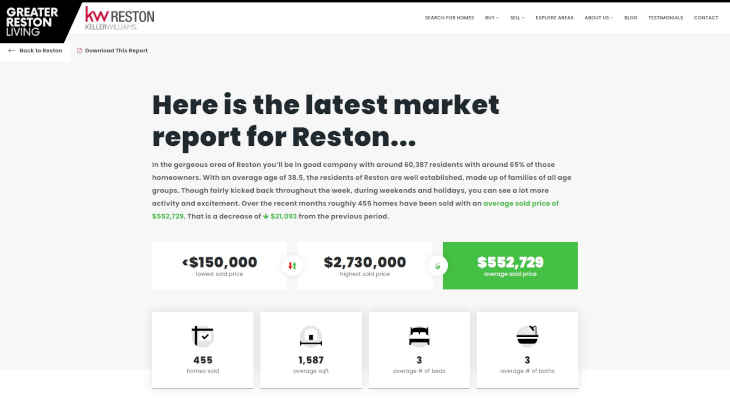 Example 3: Create 'curated' searches to stand above Zillow
Consider the following 2 statements:
Most agents feature a 'generic' search experience on their website. 

Most consumers go to big portal sites like Zillow and Redfin to begin their search. 
How do you compete? Simple: 
🎨 Zillow paints in big brush strokes… as a hyperlocal agent your main advantage online is that you can paint in finer strokes. 🖌
Use the saved search feature on your IDX to create curated searches not only for the individual areas in your hyperlocal market.. But drill down to different lifestyles as well!
Our ClickMap™ feature allows you to create custom maps like the one above for your website!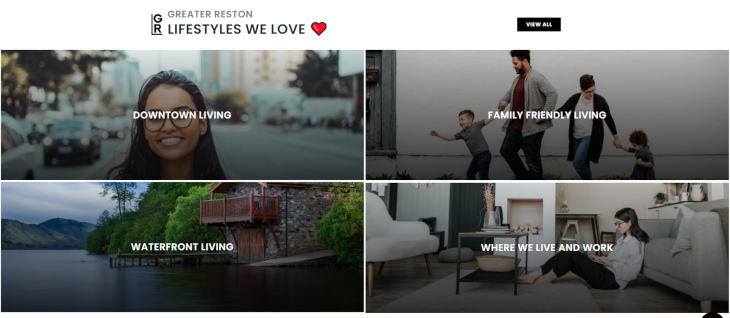 4. Use Hyperlocal Ads To Generate $2 Real Estate Leads
Over the last few years, Equal Opportunity Housing regulations have made it extremely difficult to run profitable real estate marketing campaigns on Facebook and Instagram. From that, marketing companies like Dippidi identified an amazing opportunity that allows them to generate real estate leads for as low as $2/each!
Here are the two simple steps they follow to achieve this:
Step 1: Leverage High-Quality Blog Content to Build Trust, Educate, and Entertain
Facebook advertising became much harder after the new Equal Opportunity Housing regulations that make it almost impossible to target people who are 'likely to buy or sell' with listing related ads… 
But what you can do instead is create high-quality blog content that CAN be targeted to people who are likely to buy or sell, and use that to get low cost CLICKS, like the below example.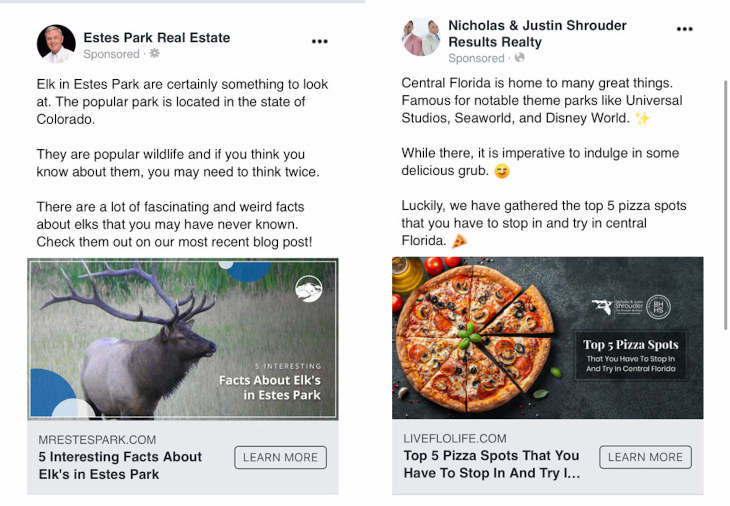 Step 2: Market 'Listings Ads' To That Audience
Everyone who then CLICKS these ads is then added to a remarketing audience, which Dippidi CAN market listing ads to… the result? Real Estate Leads Averaging $2 EACH!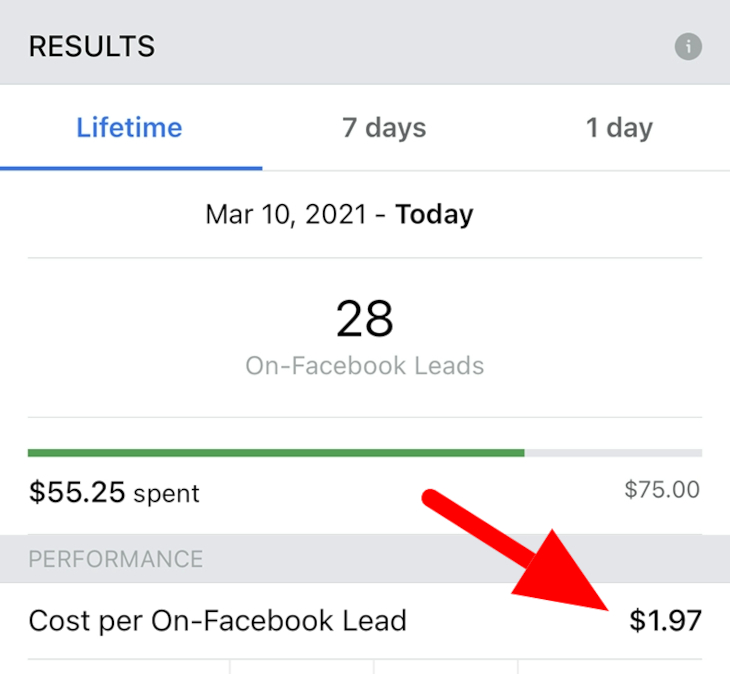 *Update* We have now partnered with Dippidi on an amazing Google PPC package, provided at a huge discount to AgentFire customers! For more information click here.
5.  Up Your 'Virtual Open House' Game
In my last article – I showed how the Shannon Jones Team was using virtual open houses on Facebook to achieve massive success – getting hundreds of attendees and quickly turning their listings into contracts. 
Shannon and her team have since doubled down. Now they're leveraging Streamyard to stream live to both Facebook and YouTube – and then sharing the recording to Facebook, Instagram, and the landing pages that they create for each property. 
While they have limited views during the actual live presentation, the real money is in how the videos pick up steam afterwards – for example, this virtual tour which now has more than 2,000 views on YouTube alone! 

Think about that for a second… what's the highest # of people you've ever had show up at an in-person open house? 50?… 100? 
And for bonus points, all of their virtual open tours are then added to a playlist on their YouTube channel, which buyers LOVE as they can tour multiple homes in a single browsing session!
Matterport 3-D Tours
In my last article, I highlighted numerous 3D technologies – this time around I'm going to announce Matterport as the clear 👑 in this space. (this is not a paid endorsement!)
Matterport uses 3d technology to create a fully interactive virtual open house experience, where users can click into individual spots within individual rooms, and then drag the cursor to look up, down, left & right, for a completely immersive experience.
Runner Up: If you want to use your own 360 camera and save some money, then check out EyeSpy360.
In Conclusion
I hope you've enjoyed this article! These take quite a bit of time to put together 😅.
If you have a unique opportunity you're capitalizing on that don't mind sharing, please let us know via the comments below 👇 and if it's really good, we'll feature you in the next article! 
Here at AgentFire, we're the #1 rated solution for multiple years running because of our unique approach to helping real estate agents and teams to capitalize on digital opportunities in their local markets. 
Unlike all-in-one solutions which are expensive, lock you into long-term contracts, and only work for some agents, our 'Fire Stack™' approach allows you to instead start with a world-class real estate website and then scale up at your own speed with powerful addons and pre-selected experts for CRM, PPC Marketing and more!
Seriously… what are you waiting for? Watch our short overview video or Book a demo with one of our super-friendly product specialists. You can even try AgentFire FREE for 10 days! 
Check out this article next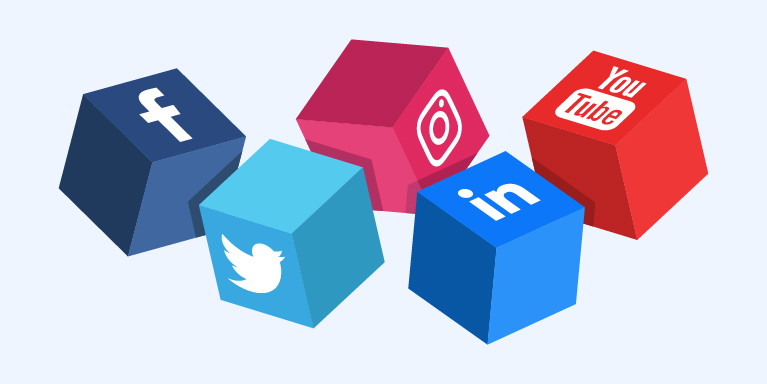 7 Winning Social Media Strategies for Real Estate Agents
Most agents want to be good at social media... but end up not quite getting there. Agents are either loving or hating the new digital marketing landsc…