Don't settle for crappy Zillow & Trulia leads. Take back control with high ROI Adwords PPC campaigns!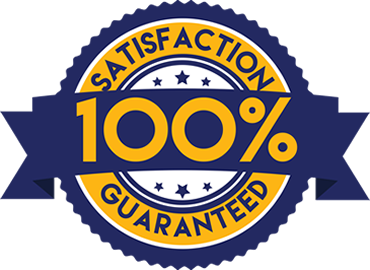 Marketeer is our AdWords advertising agency specialized in generating better traffic, better leads and more deals for Real Estate Agents and Brokerages across North America. We are a full service agency, which means our agency is responsible for all of the below elements of online marketing for your lead generation campaign. We generate the leads, you close them!
+ monthly management fee:
Note: The above means that our management fee is paid to us based on how much you spend on ads. If you spend $1000, our management fee would be 35% or $350 for that month.
How we help you generate leads
Monthly Campaign Strategy Calls
Set Up of Ad Account & Campaigns in Google Adwords
Landing Page Creation (Including Creative)
Remarketing Campaigns on Google & Facebook
Daily Management & Campaign Optimization
Sales Funnel Advice & Implementation
Frequently Asked Questions
What is the satisfaction guarantee?
We'll work with you to define a rock-solid campaign that targets and attracts your ideal clientele. If you're not happy with the results, we'll keep strategizing until you find a campaign that absolutely crushes it with leads, or simply give you back what you paid for your set-up fee.
What sort of results should you expect?
The cost per click, cost per lead and client acquisition cost are all things that are highly dependent on your location and the specific market you're targeting. For example, luxury targeted ads can be much more expensive because the profits from those deals are much larger.
In order to give you an accurate estimation of your costs, we will need to sit down with you on our strategy call and determine who it is you're going after and what the local competition is like for PPC advertising.
What makes us different?
Most real estate marketing companies are basically setting up generic, template ad campaigns that advocate capturing a lead at all costs over providing value. As a result you pay way more, for way less results. If you're like any of the multitude of agents we've spoken to that have spent money in online advertising over the last year, you can probably relate.
With our Marketeer program, we're taking a completely different approach, and the results have been phenomenal – having managed hundreds of thousands of dollars in online adspend for our clients, we've concluded that it is is absolutely essential to work collaboratively with each individual client – This is especially true with Facebook ads, where it's imperative to craft a strong offer for each unique market.
We take a more 'consulting' based approach that allows us to identify your unique market specific opportunities and to create extremely compelling offers with unique ad images, a/b tested landing pages, and attention grabbing headlines and ad texts that will resonate with your target market and generate more leads and more deals in a way that simply wouldn't be possible without your direct collaboration. We'll work with you to build highly specialized campaigns, remarketing, and email follow up systems – this is NOT the traditional 'one size fits all' approach.
Do i need to sign a contract?
We don't ever lock our clients into crazy year long contracts like a lot of other lead generation companies out there. However, we do have a minimum 3 month commitment to our program. We have this commitment in place, because we are looking for people who are serious about lead generation.
If you're looking for a quick solution to a complete lack of leads or low close rate on your existing leads, you probably are not the right fit for this program. Why do most agents fail at online marketing? There's a lot of testing and optimization that goes into successful lead generation campaigns; and that takes time. You have to be ready for this upfront work (and we're also here to "hold your hand" along the way)
How do i get started?
Click the "request a free consultation" button above. That links to a form where we'll collect everything we need to hop on a strategy call with you and determine the best campaign(s) for your specific market and niches.
On the strategy call, we'll figure out one or two killer campaigns together to start with. We'll start the service and you should have your first campaign ready to launch within a week or so!