Email marketing has the highest ROI of all real estate marketing strategies. But how do you get it right to reap the benefits? Avoid these 10 mistakes.
Do your email marketing efforts feel like throwing spaghetti at the wall? Sometimes they stick, sometimes they don't…
There's a chance you're making common email marketing mistakes that many of your real estate peers also fall into.
Email marketing is still one of the most effective and direct ways to form a connection with your clients and strengthen your brand. According to Constant Contact, email marketing has the highest return of any digital marketing – especially as the cost of generating leads increases (we're looking at you, Zillow). It's measurable, simple, and automatic. 
If you can get your email marketing strategy organized, you will easily surpass the majority of real estate agents running email campaigns now. Let's dive into the top 10 critical email marketing mistakes:
1. You're Not Consistently Sharing Emails 
It's up to you and your workload how many emails you want to send and how often. They can be weekly, monthly, or bi-monthly – the most important thing is to stay consistent. With consistency, your readers know when to expect your emails and are prepared to take a moment to read the great content you've prepared. If you fail to engage clients regularly through email, you're missing out on the opportunity to solve their real estate needs. 
Consistently sharing the same type of email is just as important as being consistent with timing. If you begin sending Monday Real Estate Market Updates, then decide to suddenly mix up the topics with a random assortment of content, most of your readers will likely stop opening your emails. Stick to what you've promised and your audience will look forward to receiving more. 
If intend to begin a brand-new email marketing campaign, take the time to introduce the concept, the type of content you'll be sending, and the frequency, in an introductory email. This initial contact will allow readers to decide whether they want to continue as subscribers or allow them to unsubscribe if they're no longer interested.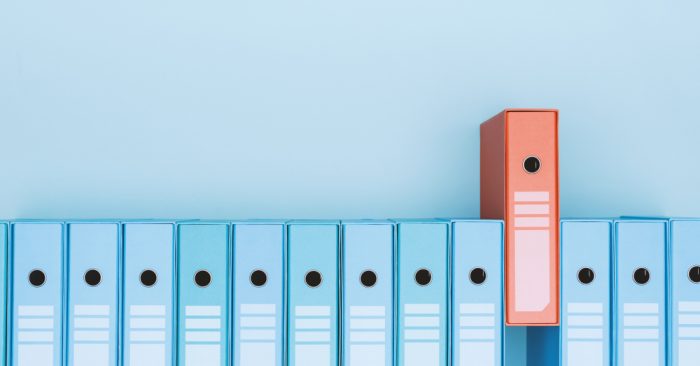 2. You're Not Segmenting Your List
Here's a surefire way to flood your inbox with concerned client emails: send a special offer email (such as free staging) to all of your clients although the offer is only available to first-time sellers. Not every email you share is suitable for every person in your CRM. For example, your young family clients have very different needs than your retiree, downsizing clients. 
Carefully segmenting your email list so that only the most relevant emails reach your individual clients, will limit mix ups and make clients feel prioritized. Within most modern CRMs, segmenting is easy using tags or lists to categorize groups. 
Some easy segments to start with include, past clients, new clients, buyers, and sellers. From there, use demographic points and interests to further specify your email lists. 
3. Your Emails Are Not Formatted for Mobile 
When you're designing any type of digital content, you need to be aware of your readers' habits. Most readers quickly and easily access their email on-the-go using their mobile devices. Emails that appear jumbled or slow-to-load on mobile probably won't be read at all. Enough poorly formatted emails can lead your subscribers to unsubscribe. 
When in doubt, go for simple text, small images, and a few powerful links if necessary. 
4. The Call to Action is Unclear
Every type of communication between you and your clients should have a clear purpose. This doesn't mean that you should constantly pitch new listings at them or push them to sell. Actions can be small steps that guide your email readers through a well-planned lead pipeline or consistent, gentle pushes to leave a review or share a referral. 
For example, a market update email can help to establish yourself as a thought leader and encourage your subscribers to dive deeper into your other content. Ask yourself how you can support this action using phrasing, concise writing, smart design, and well-integrated links. 
Get A Free Personal Demo
Ready to revamp your real estate marketing strategy and dominate your hyperlocal area? Our expert web designers will show you how. Click the button below for a free 30-minute demo of our AgentFire Spark Sites.
5. You Send Emails From an Impersonal Account 
In a communication format as simple and in-your-face as email, every detail sends a message. An impersonal, generic email address tells readers that you're not interested in two-way communication with them and are not available to be approached personally. It also says that your message to them is more important than what want to share with you. 
A personal email address, on the other hand, gives readers the sentiment that you are communicating with them directly and that you took the time to write the email specially for them (even if you didn't). Plus, readers feel more comfortable responding with questions or even preferences for your future communication. 
6. Your Email Subject Line is a Drag 
Think about your email subject line as your opportunity to make a strong and intriguing first impression. This will determine if your readers go on to read your email and take the actions you've set out for them. Even if your readers don't read your email, they'll likely read the subject line. 
There are a few approaches for creating interest using your subject line. Depending on the type of content, real estate agents can offer a solution, a 'did you know' type scenario, a personal take. Test these types of headlines to make an evidence-based choice and learn how to create real estate marketing emails that work. 
7. You Don't Update Your Email List
As a real estate agent, you rely on your CRM to keep your contacts organized and segmented. It's easy to upload a CSV file with your old contacts and sporadically add new leads to your CRM, write contact information on a business card and lose it, or have a casual conversation about a referral and then let it slip away. 
But if you want to get the most from your email marketing efforts, you need to focus on consistently growing your email list. Get in the habit of updating your CRM regularly (every Wednesday for example). You should also use this update-session to remove contacts who are no longer engaging with you or have unsubscribed from many of your emails.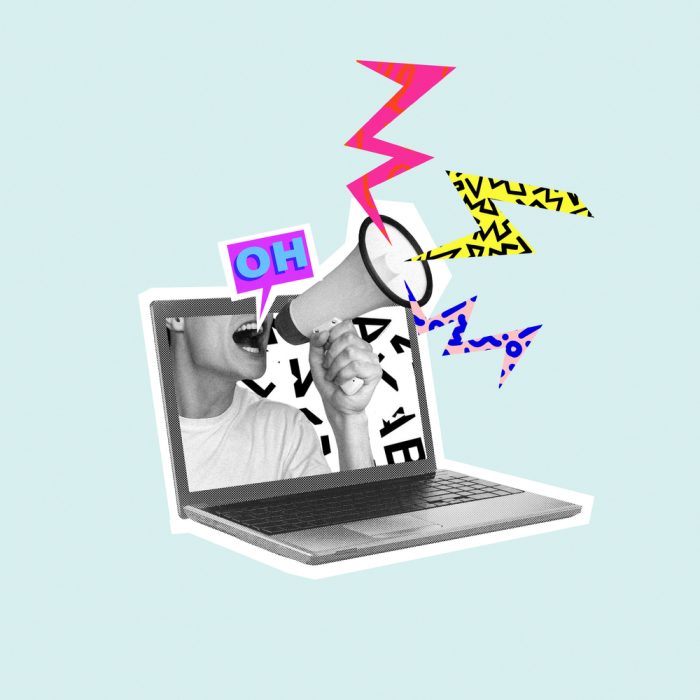 8. Your Tone of Voice Doesn't Resonate With Readers
It goes without saying that you should always be and feel like your authentic self. However, if you want to connect with various demographics, you may have to adjust your tone. The ways you interact with a well-off 24 year old looking for a bachelor pad and a family of five interested in a suburban home, should be quite different. Clients want to feel that their real estate agent understands them and their unique concerns. That means speaking in a language they can understand. So, tuck that Gen Z slang away and keep it on reserve for the right client. 
9. You're Overdoing it With Automation and AI tools
Automated tools are designed to help you with your email marketing and make it  faster to execute. They are not meant to take full control of your email marketing plan. If your written email content is so automated that it feels cold and impersonal, you can expect large drops in readership. 
In the same vein, if clients consistently receive emails that they know are not written for them, they'll start to wonder who else is receiving those emails and if they are just a number on a list. Your email content should feel as if it is being written by a human being with your specific tone and business style. 
10. You Don't Allow Clients to Respond
When you're on the receiving end of an overbearing email campaign it can feel like you have a megaphone directed right at you. It's unappealing and demotivating to say the least. 
Real estate agents need to think about emails as a conversation, rather than a series of announcements. Actively encourage your audience to respond to you when it makes sense. You can ask them for feedback on specific topics and invite them to reply to your email directly, or make it easy to sign up for your new newsletter. Whatever method you choose, keep interaction in mind. 
Going Forward…
Email marketing can be an amazing marketing tool when used correctly. Apply the strategies here to bypass readership barriers and create high-quality content that initiates positive action. 
If you want more in-depth articles, tactics, strategies, and advice – subscribe to our newsletter. And if you want to dominate your hyperlocal real estate market, check out AgentFire's Web Designs, #1 rated for several years in a row.
And the best part? You can try out all of its amazing features for free with our 10-day trial.
Check out this article next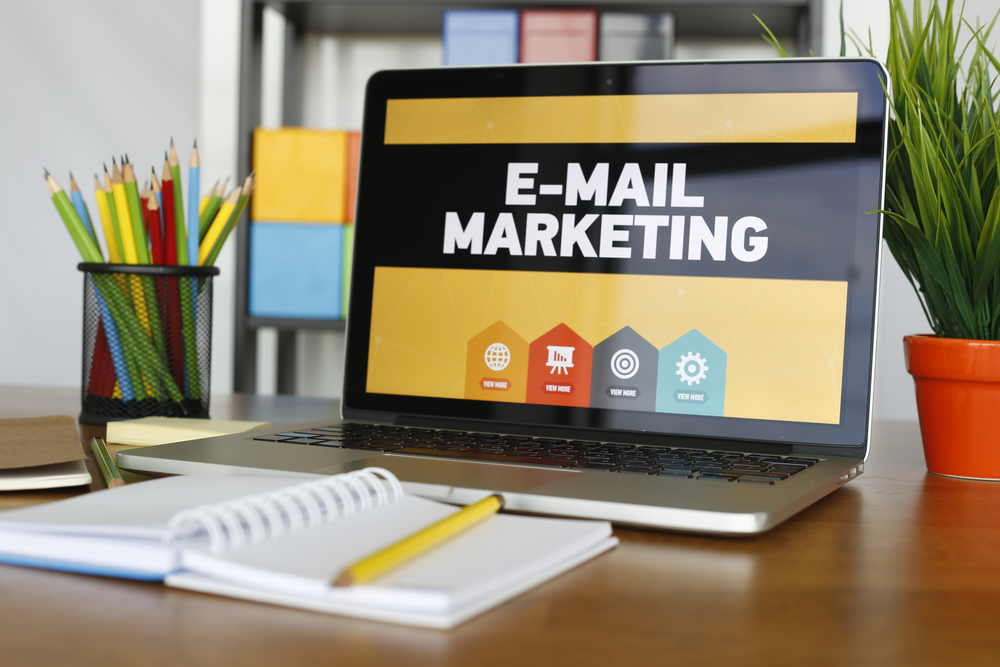 Why Are My Real Estate Email Subscribers Unsubscribing?
 It's natural to feel disappointed when someone doesn't want to receive your emails anymore. It's even more confusing when you don't know why or when…