You Don't Have to Compete Anymore
Let Zillow and other agents battle over the macro, while you feast on the micro, with the only truly HyperLocal real estate website solution.
We've Got You Covered 

Where Other Solutions Fall Short
Avoid Marketing Disconnect
Full access to "HyperLeads" training to maximize your PPC campaigns with our tools and features.
Frustration Free
In-dash live support with ultra-fast response times and dedicated client success managers.
Your Site Won't Stagnate
Weekly updates to your features and tools thanks to our WordPress core.
Getting Started is Fast and Easy
Start Your Free Trial
Click the 'Start Free Trial' button and enter some basic info to create your Spark Site.
---
HOW IT WORKS
R No Setup Fees or Contract
R Try it FREE for 10 days

Build Your Site
Use the Spark Builder to design your site in mere minutes - no coding, just clicking!
---
HOW IT WORKS
R Choose your desired styles
R Add images & unique info

Dominate Your Market
Yay! We'll reach out within 24 hours perfect your site and help with your goals!
---
HOW IT WORKS
R Watch Training Videos & Get Rockin'
R Ready to go Live? Let us know!
"The very first visitor to our site hired us to sell their existing house and help them find a new one. Need I say more?"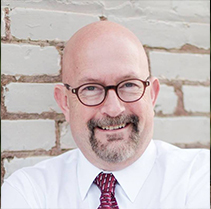 Derryck McLuhan
Realtor / HyperLocal Hero
Let's help you take the next step