In this article, we answer 12 of the most asked real estate questions on Google in 2020. These questions are especially relevant to new real estate agents, as well as real estate team leaders looking to hire new agents.
Are you a new real estate agent, or someone considering a career in real estate? If so, you may have lots of questions about how to succeed in real estate.
We took a look at some of the most commonly asked questions about real estate in 2020 on Google, and we're answering them in this article.
Even if you're a seasoned veteran looking to build a new real estate team, it's a good idea to check these questions out, since they will help you understand the biggest concerns your new agents will have.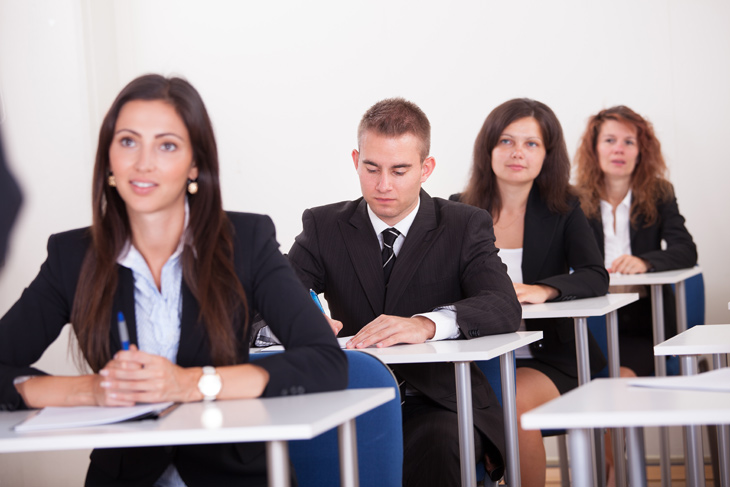 1. How to become a real estate agent?
Every state has its own rules, but generally speaking, these are the most common requirements states have:
You must be at least 18 years of age.

You must be a legal resident of the United States.

You need to complete your state's required pre-licensing courses.

Pass your state's real estate exam.

Find a real estate broker willing to sponsor you.
The real estate exam is quite challenging and long. Many states only give you a few chances to take the real estate exam each year, so be sure to time your classes with your exam so that all of that information is fresh in your mind. 
2. What does contingent mean in real estate?
When a home has a contingent offer, it means that a home buyer has already made an offer on the home, and the seller has accepted it. However, the paperwork hasn't been completely finalized because there are certain conditions (contingencies) pending to be resolved.
These contingencies can be just about anything, as long as they are clearly stated on the buying contract and both parties agree on it. But they typically fall under three major categories: contingent to appraisal, contingent to home inspection, and contingent to mortgage approval.
The main reason why contingencies are added into the contract is to provide a valid way for buyers to get out of the contract without losing their earnest money deposit, or to protect the seller from becoming homeless in case they can't secure a home to move to as soon as the sale is finalized.
3. What is the 2% rule in real estate?
While it has the word "rule" on its name, the 2% rule is more of a guideline used to determine whether a rental property investment is worth it or not.
The guideline goes like this: for an investment property to be worth buying, it needs to generate a monthly rent of at least 2% of the property's total purchase price. That way, the property would pay for itself in a little over 4 years, and then continue to provide a positive cash flow for you.
For example, for a $200,000 property to meet the 2% rule, it would need to generate a monthly rent of at least $4,000/month or higher.
However, this rule is often amended in parts of the country with very expensive properties, and turned into the 1% rule. Under the 1% rule, a $200,000 property must collect $2,000/month to meet this requirement.
While this guideline is useful as a starting point, it should be treated as such: a starting point. You need to consider each deal carefully, and see it on its own merits.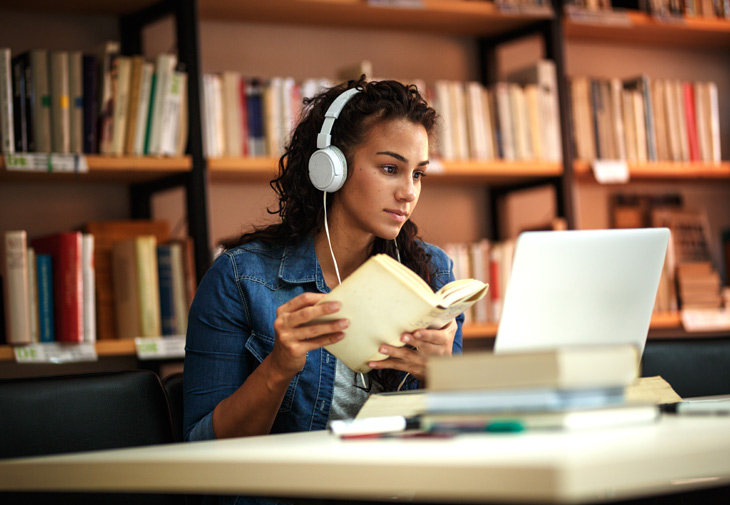 4. How much does it cost to go to real estate school?
The cost can vary significantly because of the number of options you have. It's possible to take your pre-licensing courses through online courses, community college, university, and even self-study courses. 
You can expect to pay anywhere from $200 – $1000 (or more) for your courses.
5. How long does it take to get a real estate license?
It all depends on which pre-licensing course you choose, when the next real estate test will be in your area, how well you do on your exam, and your own personal circumstances. 
Some real estate agents have been able to do their pre-licensing course, pass the real estate exam, and start practicing real estate in little over 6 months, while others take a year or so just to take their courses.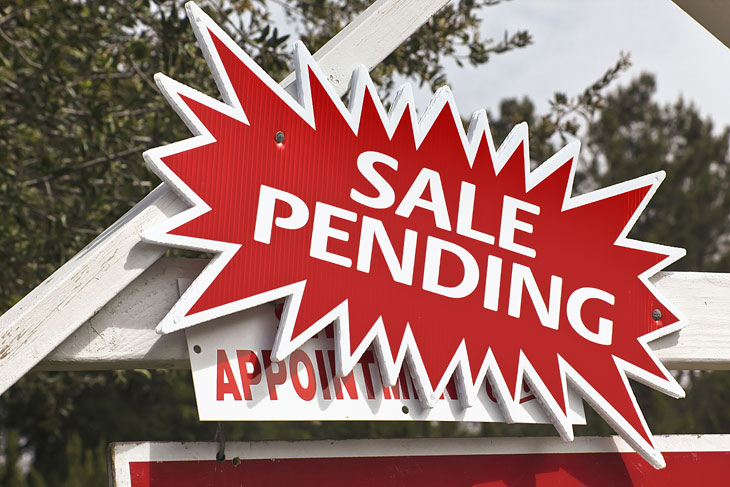 6. What does pending mean in real estate?
Sale pending doesn't mean that a home has been sold. It means that a buyer has submitted an offer, the seller accepted it, but for one reason or another, the deed and title haven't passed yet. While similar to a contingent offer, they are not the same thing.
For all intents and purposes, the home is pretty much sold. But until the final documents are signed, the home remains technically unsold. 
This means that a different buyer could technically reach out to the sellers, and make additional offers, or even ask the seller for a tour of the home. But these buyers can't simply offer more money for the home and bump the already accepted offer to the curb. Something has to happen to the pending sale before it goes back to the market. 
For example, the buyer's mortgage could be refused, issues could come up during inspection, etc.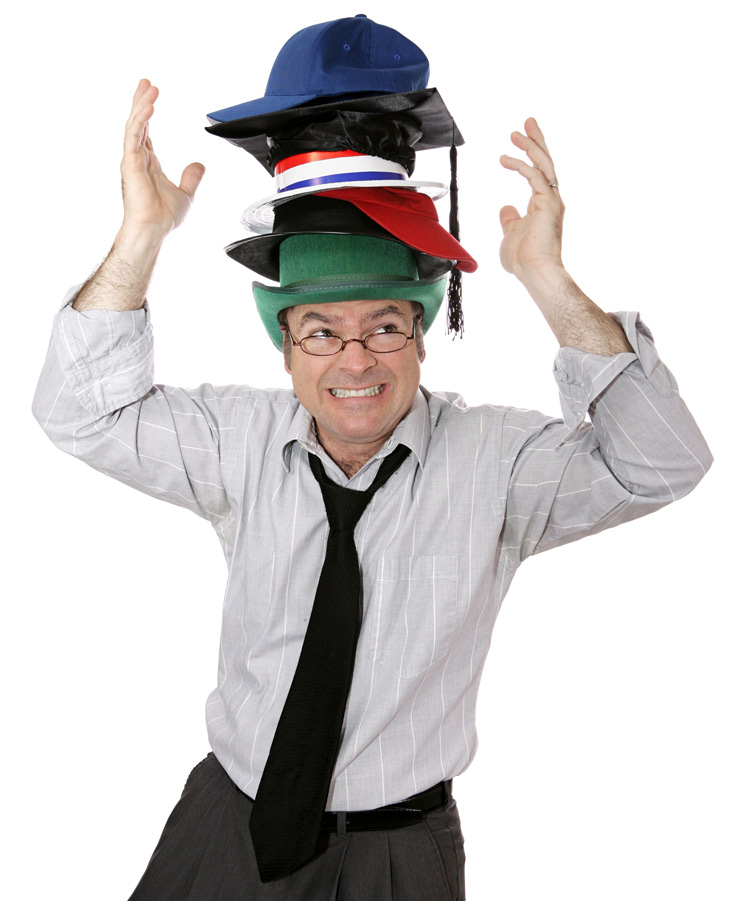 7. What are the job duties of a real estate agent?
On paper, the main responsibilities of a real estate agent are pretty straightforward. A real estate agent helps homeowners sell their home for the highest possible price as quickly as possible, or helps home buyers find the right home for the best possible price.
In reality, a real estate agent has to wear many hats.
One of the most important expectations of a real estate agent is that he/she needs to have extensive and practical knowledge of his/her local real estate market.
This knowledge will then be used to grow the agent's network, negotiate better terms for his/her client, and make the entire process go as smoothly and as painlessly as possible.
Because of all the paperwork involved in a real estate transaction, and all the potential legal pitfalls that can occur in a real estate transaction, the real estate agent needs to have the teaching skills needed to guide their client through the drafting the needed documents, getting in touch with the right professionals, and making sure that each relevant party gets the right documents at the right time.
As business owners, agents are responsible for establishing success goals, prospecting for clients, calculating budgets, marketing their services, and staying front and center in the minds of people in their area of service.
Get Free 10 Day Trial
Want to dominate your hyperlocal real estate market? Then you need to check out AgentFire's Spark Sites.
Click the button below to learn more, and start your free 10-day trial!
Take Me To The Free 10-Day Trial!
8. What are the 4 types of real estate?
The main categories of real estate are:
Residential real estate – Residential real estate in the poster child of the entire industry, since it refers to homes where people live. Residential real estate includes single-family homes, condominiums, co-ops, townhouses, multi-generational estates, vacation homes, duplexes, etc.
Commercial real estate – Commercial real estate is all about income-generating properties. Commercial real estate includes shopping centers, strip malls, hotels, office buildings, medical centers, for-profit colleges, etc.
Depending on your local government, apartments might be considered commercial real estate as well, since they produce rent.
Industrial real estate – The first image that comes to mind about industrial real estate might be factories. And while they are indeed industrial real estate, this category also includes research laboratories, warehouses, production, mines, foundries, and distribution centers.
Vacant land – This category includes farmland, ranches, as well as land that has been partially or completely undeveloped.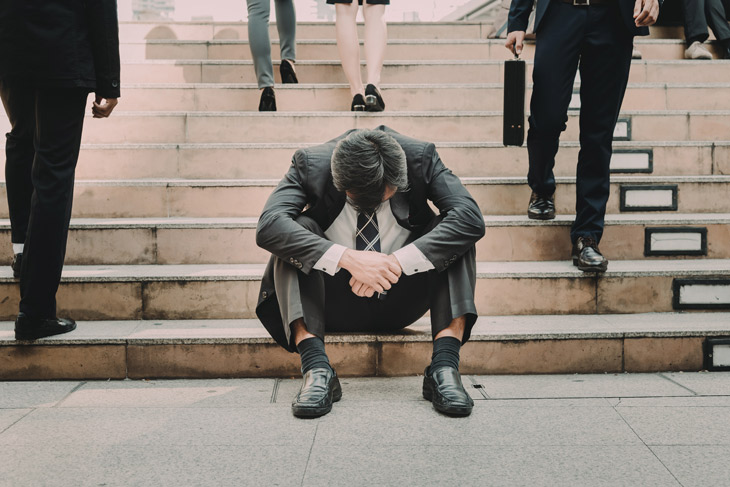 9. Why do real estate agents fail?
The vast majority of real estate agents fail. Some stats say that 90% of real estate agents fail within 25 months of their real estate career.
Why is that?
There are many factors that influence why an agent might fail.
But probably the biggest one is their mindset and expectations.
Movies, reality tv shows, and other media love to portray real estate as a glamorous profession where all you need to become rich is look good, and sit in an office waiting for the leads to come in.
Real estate is not just a regular job. To succeed in this industry, you need to have the mindset of an entrepreneur and have the drive and willingness to hustle day in and day out. You can't go at it half-heartedly. You need to be fully committed to it, and dive head in.
A real estate agent needs to be on top of everything going on in the local real estate market, and truly know their inventory, and not just through MLS searches. He/she must be willing to go and visit many homes for sale as possible, and have such intimate knowledge of their real estate market that they don't really need to access MLS for a property request.
The majority of real estate agents also fail to do enough marketing. They may do a little bit of marketing here and there once a week, and just cross their fingers and hope that it suffices. 
Another reason why so many real estate agents fail is that they don't have a good mentor to guide them. A good mentor can help agents avoid common pitfalls, learn marketing tricks that are especially productive in their local market, and help the agent secure his first closed deals as soon as possible.
Finally, even if they don't completely fail, the majority of real estate agents don't reach the level of success they otherwise could because they don't have the right set of marketing tools. In today's market, having a strong internet presence, the right hyperlocal marketing tools, and a solid content strategy is no longer optional. It's absolutely essential for your real estate success.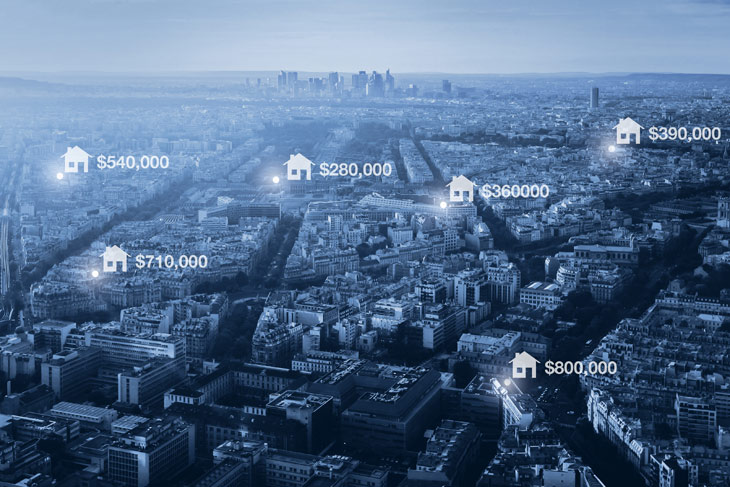 10. What is CMA in real estate?
CMA stands for comparative market analysis. A CMA is a report put together by a real estate agent that compares a client's home with similar homes in the area which have sold recently.
For example, if a potential client has a 4 bedroom, 3 bathroom home, that is around 3,000 square feet, the agent would compare it to a couple of 4 bedrooms, 2-3 bathroom homes of around 2,800-3,200 square feet currently on the market in the area.
Of course, few homes are absolutely identical. And the older they are, the more likely that its owners would have invested in upgrades or renovations.
This is why a real estate agent should visit those comparable properties in person if possible, and do an honest assessment of each property, and do an honest comparison of how they stack against their potential client's property.
Another thing agents can do to improve the quality and the accuracy of a CMA is for the real estate agent to reach out to other agents in the area, and inquire about similar homes that haven't been listed yet, or those that are just about ready to be closed.
11. How long before you start making money as a real estate agent?
If you're a brand new real estate agent, it's very likely that it's going to take a while before you start to make a sustainable profit. That's not to say that there aren't agents out there that have been able to become well established quickly. But statistically speaking, they are the exception rather than the rule.
Why does it take so long? Because just like it takes a while for any new business to become profitable, you need to establish the foundations to your real estate success first.
Here are a few reasons why it takes a while to get that solid foundation built:
Getting your license and choosing a broker is just the beginning

– Your pre-license courses primarily teach you about the rules, ordinances, and legal requirements and procedures that you need to know about in your state. In other words, they prepare you for your real estate exam, not your real estate career. Learning the business aspect of your real estate career is something that you need to learn with hands-on experience, and

preferably, under the supervision of a real estate mentor.

Real estate is all about building relationships and trust

– As a new real estate agent, your personal brand will have zero to no recognizability in your area of service. You will need to reach out to your current circle of influence to get your first deals, invest in marketing, build a web presence, and start reaching out to members of your community. All of these efforts take time.

Stiff competition

– There's no gentle way to put it: the majority of real estate markets are crowded with real estate agents. Many established real estate agents can be quite territorial and are perfectly ok with avoiding showing properties of rookies, or up and coming agents. 

It takes time to sell a home

– Under the best of circumstances, it can be extremely frustrating to deal with clients that refuse to accept how much their home is truly worth, and absolutely refuse to price their properties to sell. This might cause those listings to remain in the market for longer than they need to, and leaving you without a reliable source of income.

Your commissions might not be as high as you expected

– One of the biggest disappointments that new real estate agents face is seeing just how little their final commission is after they've gone through all the splits. Make sure you do the math beforehand, calculate the average selling price for a property in your niche, then with the help of your broker, work out how much you can expect to net from a typical real estate transaction.
Realistically speaking, it takes around 12 months until you can start to turn a profit.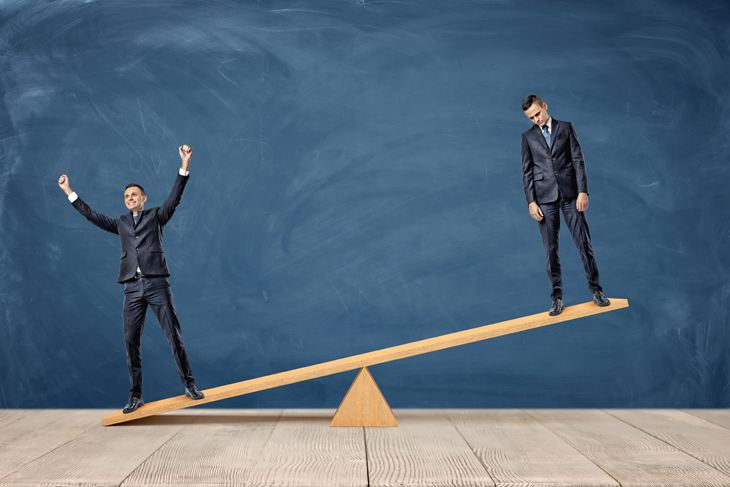 12. What's the difference between a real estate agent and a REALTOR®? 
A real estate agent is a professional with a real estate license that allows him to assist his clients in buying and selling properties. These professionals typically specialize in assisting buyers or sellers, and find a niche in residential, industrial, or commercial real estate.
To get their real estate license, they need to take pre-licensing courses, pass their state's real estate course, and find a licensed real estate broker to work for.
A REALTOR® is a licensed real estate professional that's also a member of the National Association of Realtors (NAR). 
NAR is by far the largest trade association and largest real estate association in the US. Out of the 2 million active real estate licensees in the US, 1,373,931 of them are members of NAR. 
All members of NAR are expected to abide by its code of ethics and standards of practice. 
As a trade association, NAR carries significant bargaining power in both state and federal governments, which it can use to obtain better legal protections and benefits for all REALTORS®. 
While in everyday speech people use the term real estate agent and "realtor" interchangeably, the term was originally coined in 1916 by Charles N. Chadbourn, the then vice-president of NAR, to refer to members of NAR. Today, NAR insists that the term REALTOR® must be spelled in all caps, and include the registered symbol.
In short, all REALTORS® are licensed real estate agents, but not all real estate agents are REALTORS®.    
Is it worth becoming a REALTOR®?
Yes. For many different reasons.
When you join NAR, you become part of an organization with over 1.3 million members all across the country. This gives you an amazing opportunity to network, build relationships with other NAR members and cooperate with them by sending leads to each other.
Being a part of NAR also gives you access to MLS listings that are only available to members of NAR, giving you a competitive edge over non-members.
Because of the extreme importance of your image in real estate, you want to make sure you can do whatever you can to ensure your new clients have a positive perception of you from day one. That's because to be a part of NAR, you have to follow it's code of ethics, and take additional training courses.
While being a REALTOR® might not by itself attract new clients, NOT having REALTOR® next to your name might harm your image.
But quite possibly the biggest benefit of joining NAR is that it's a trade association. NAR consistently works towards protecting the rights of its members. If you run into any legal issues, you can contact NAR and get legal experts to assist you in any way they can. 
Finally, as a member of NAR, you'll also be able to reach out to NAR's credit union, which can help you secure a business or car loan a lot more easily.
In addition, many corporations also offer discounts to NAR members.
Conclusion
Do you have any other real estate questions we didn't answer here? Let us know in the comments.
And if you want to stay up to date on all of our free and valuable content, subscribe to our newsletter. We publish valuable articles and guides such as this one regularly. That way you can constantly improve your marketing skills, and become a more effective real estate marketer.
And if you want to dominate your hyperlocal real estate market, check out AgentFire's Spark Sites, #1 rated for several years in a row.
Or if you would like to see how AgentFire can help you go hyperlocal, and beat Zillow, schedule a demo here, or start a free  10-day trial.
Check out this article next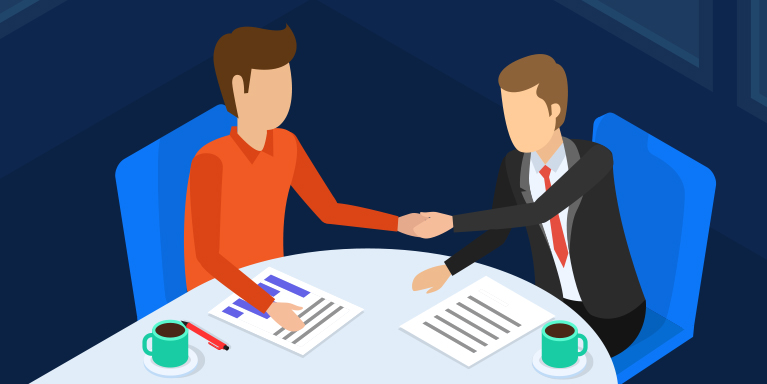 6 Powerful Real Estate Negotiation Techniques to Help You Close More Deals
As a real estate professional, one of your main responsibilities is to fight for the best interests of your clients.  In this article we'll be g…