Major shifts in the real estate market are inevitable, but not easy to adapt to. Here is how real estate agents can prep and flourish in a changing market.
Adapting to real estate market changes is a natural part of every agent's career. However, the level of preparation and intention agents have during this change will determine if they make it out successfully or with huge losses. 
Luckily, there are specific strategies you can implement now to maintain a state of preparedness and momentum that will keep your business going in the right direction. 
1. Know Your Market
What's happening in your local market? Are you seeing the number of expired listings increase? While the news may be buzzing with news of a buyer's market, what's happening in your local market is much more layered and complex. Each hyperlocal market has unique opportunities that are not the same nationwide. 
As an agent, you are the expert that clients rely on to keep them ahead of changes in their local market and help them make the best decisions for the future. Clients may be more uncertain and hesitant than usual, so you'll need every data point at the tip of your tongue.
Subscribe to several real estate platforms aimed towards providing market insights for real estate professionals. You'll also want to check in with fellow agents in your area on what is happening in their specific markets. This will give you a micro-look at factors that aren't in the newspaper, but seriously affect local buyers. 
2. Keep an Eye on Your ROI
Are you getting internet leads at a rate that you're happy with? Are they within your overall digital marketing budget? 
Take a moment to estimate how any leads you need to generate to reach your set business goals. When you're clear on where you're focusing your lead generation and how many leads are converting, you can clarify and adjust your efforts accordingly.
For example, you may be spending hundreds of dollars a month on Instagram ads, but if your target audience isn't active on that platform then you're wasting your money. 
If you're a team lead or broker, you'll also want to review the ROI of your agents. Are they bringing in sales that justify their costs? Do they retain clients and make an effort to maintain good relationships? How do they affect the brand of the overall brokerage? 
Ask your team to communicate with clients through the office CRM. This way you'll have a record of how they're reaching out and whether or not their lead efforts are successful. 
Your Agentfire website integrates seamlessly with your chosen CRM. This way, any leads that come into your brokerage can be organized and tracked with no extra effort. Check out our CRM integration for more details.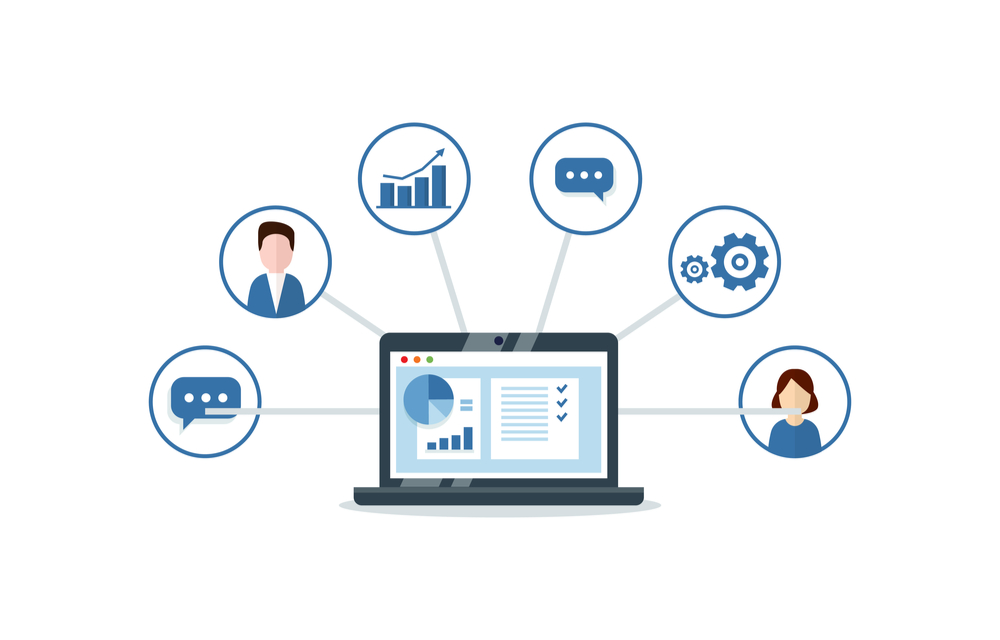 3. Stay On Top of Your Database
Ask yourself: how efficient is your lead follow-up plan? Do you have a lead nurturing campaign in place? Are you sharing valuable and relevant content with promising leads? It takes an average of six months of consistent and relevant communication to build up a reliable and actionable data base, so there's no time to slack off. The last thing you want is to find yourself building and pushing a database out of desperation instead of genuine desire. 
Communication with your network can include emails, texts, social media check-ins, and all types of correspondence, but nothing beats a personal phone call. Take the time to work with each client with the intention of strengthening your relationship over time. You're not going to get rich from giving great service to one client, but you'll build a durable network of referrals that withstands market ups and downs. 
Get A Free Personal Demo
Ready to revamp your real estate marketing strategy and dominate your hyperlocal area? Our expert web designers will show you how. Click the button below for a free 30-minute demo of our AgentFire Spark Sites.
4. Prioritize Active Leads
Your CRM should tell you who is actively engaging most with your emails and other attempts to reach out. These are the folks who are most likely to look for or sell a home. Do you start your morning with prospecting? Reaching out to these clients first and work your way down the list by engagement. This technique will help you optimize prospecting time and truly get a sense of where you stand with your clients. 
5. Take the opportunity to Work With Investors
When prices are low, real estate investors are looking to sweep up more properties than ever. If you're interested in diving into the investor world, this is the perfect time to do so. Helping on investor purchase multiple properties at record price is a pretty surefire way to establish a long-term, mutually beneficial relationship. Read this article to learn more about working with investors: How to Become and Investor-Friendly Real Estate Agent. 
6. Be Honest With Your Clients
Your clients are already on the edge of their seat, waiting to see what will happen next. Give them some peace of mind by being upfront and honest from the start. Don't sugarcoat where the market is and how it can impact their property goals. Instead, focus the conversation around maximizing opportunities that do exist and preparing to grab them as soon as they pop up. 
Always use facts and data to enter touchy conversations about topics such as market changes. It's all about taking emotionality and blame out of the conversation and focusing on working with clients to get what they want, no matter the conditions.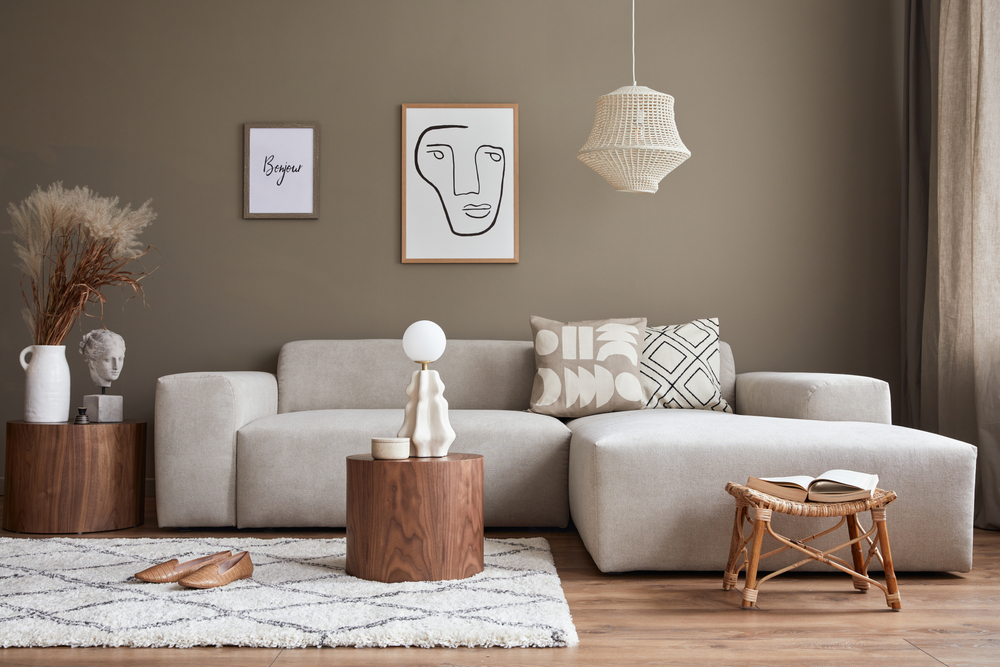 7. Pay Extra Attention to Appearances
In a buyer's market, it's especially important to remind sellers how important it is that their property has a competitive advantage with great listing potential. This means investing a bit more time (and even money) in staging and getting those little tweaks like a leaky pipe or faulty outlet tightened up. 
Research has proven that houses are significantly more likely to sell and for a higher price when buyers are able to see themselves living in them.  For tips on how to set up the perfect open house, check out this article.  
8. Be patient
Encourage clients to keep it together if their home doesn't sell as quickly as they'd expected. We don't know how long the market shift will last, but we can do our best to maneuver within it. They will get a deal that makes them happy, it may just take time. 
9. Get Creative with Lead Generation
This is the perfect time to diversify your portfolio and connect with as wide a range of clientele as possible. If you've been relying on only referrals or social media ads, you'll need to step it up. 
To start, you should take a closer look at any lead generation strategies you have going (direct mail, updating your socials, making sure your lead pages and website CTAs are connected to your CRM) and judge how efficiently they collect customer information. 
Once you've optimized your lead gen strategy, make sure you're reaching out to a wider pool of possible clientele by expanding your audience reach. For example, If you've been running Facebook ads targeting a specific demographic, now is the time to go into Facebook Meta Business Suite and expand your target audience. 
10. Share Your Expertise Through Content Marketing 
Stand out in a chaotic market by providing an informative and calming voice in your hyperlocal area. During tense times, homeowners keep a much closer eye on what's going on in their own communities and are less focused on national news. Become their go to source by regularly updating blogs, newsletters, social posts with helpful tips and stats that are specific to your audience. 
Our MailChimp Newsletter integration automatically pulls your blog posts into a formatted and customized newsletter for your clients. Learn more about our MailChimp integration here.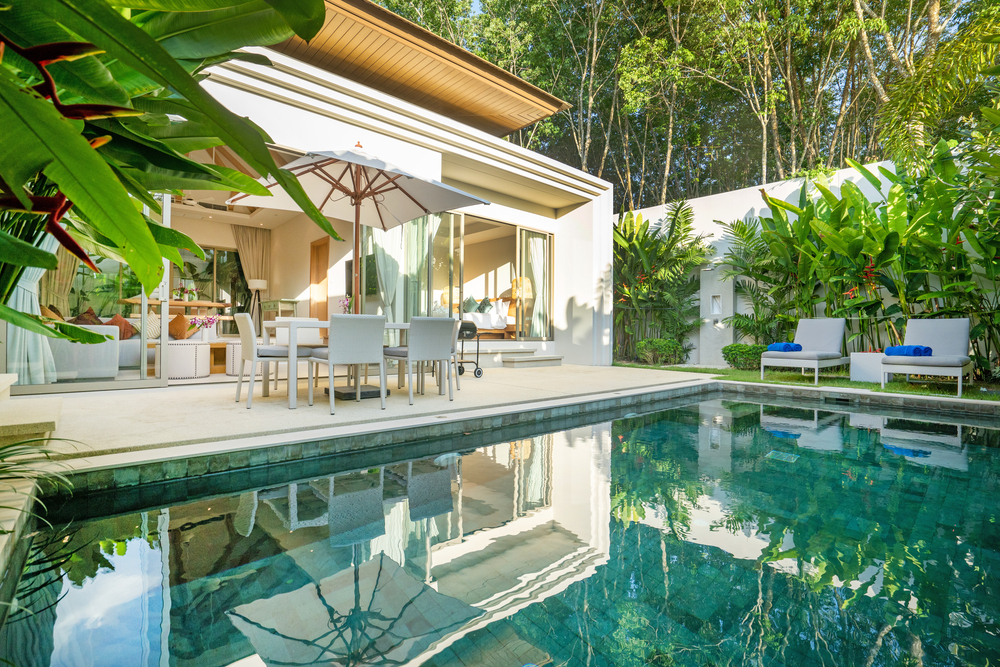 11. Expand Your Niche
If you're focused on an already challenging and narrow niche, you may want to expand your target clientele in order to meet your business targets. 
Let's use luxury homes as an example. Decreasing the target price point of your ideal client can help you snatch up new buyers or other buyers with unique needs who you wouldn't usually work with. We're definitely not suggesting that you lower your service quality and work with clients you're not passionate about. However, this is an opportunity to expand your expertise and experience as an agent while proving that you are adaptable and able to maintain your bottom line, even in tough times. Plus, clients will love getting the luxury experience without the luxury price point and are highly likely to refer you to others based on their unique experience. 
12. Don't Lose Sight of Self Development
This is not the time to get down on yourself. When things on the outside are changing, it's even more important to take care of your own well-being so that you can be a stable pillar in your community. Pull in a mentor or coach to keep you at the top of your game and always be open to learning more skills. Paired with self-care and confidence, you will absolutely enjoy a competitive edge in your community. 
In Conclusion…
A market shift is the perfect time to be more intentional than ever with your spending, maximize ROI and plan for the long-term. Just make sure that you hold on to your senses and confidence along the way. 
Clients are leaning on agents more than ever to guide them through these ups and downs. While you aren't a psychic or magician, there is a ton you can do to keep yourself and your clients prepared for big shifts and maintain consistent business success.
Check out this article next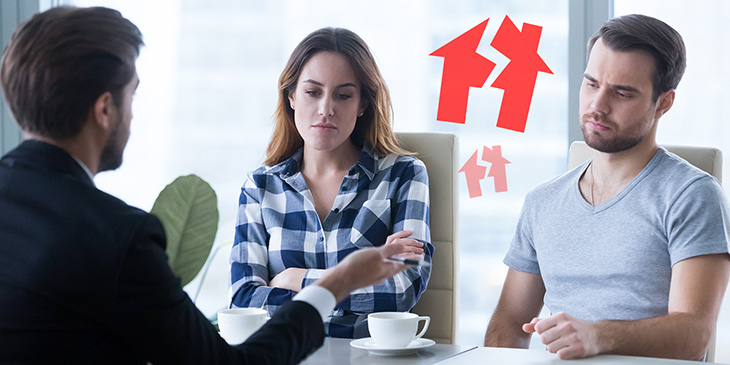 7 Facts Realtors Need to Know about Divorce, Bankruptcy and Selling or Buying Real Property
Like any other professional, you as a realtor serve the whole client, not just a transaction. It is important that you know something about the nexus …