We put together the ultimate 2021 for real estate social media. Check it out and take your social media game to the next level today.
Social media has completely changed the fabric of our society across the globe. From viral memes to forming groups and connecting with a wider social circle, it's become a vital component of who we are and how we interact. As long as we have the internet, the world is never going back to a pre-social media world. That means if you haven't yet, it's time to embrace it.
In the context of real estate, social media has become a major source of new leads and revenue for real estate agents. It's an incredible way to connect with younger generations of home buyers and expand your footprint in the industry.  Here are a few stats to give you a feel of social media's broad impact on the real estate market:
81% of Older Millennials, 80% of Younger Millennials, and 78% of Generation X found their home on a mobile device compared to 68% of Younger Boomers.

Social media was the tool cited as the best source for generating high-quality leads among REALTORS®, followed by Multiple listing service (MLS) websites.
Covid has only accelerated the adoption of social media and its power to fuel business growth. However, since social media has become such a massive and complicated ecosystem, maximizing your social media marketing can be an overwhelming challenge.
It can also be incredibly expensive – especially if you dive in headfirst without knowing what you're doing.
In this article, we sought to lay out a definitive guide for 2021 that'll take you from zero to proficient in social media marketing for your real estate business.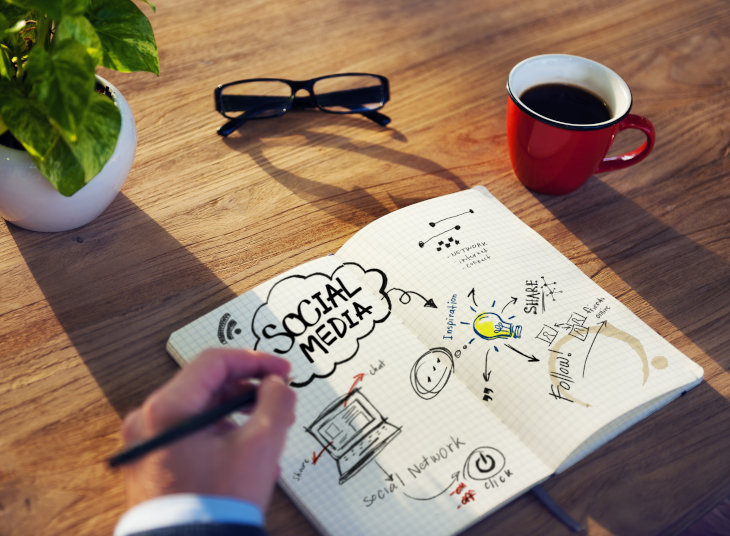 Why You Need Social Media for Your Real Estate Business
There's no way around it – if you want to compete in the real estate market today, you NEED to be implementing a social media marketing strategy. Here's where social media shines in comparison to more traditional marketing methods: 
1. Maintain & Expand your Sphere of Influence
Social media is one of the best ways to keep yourself and your brand top of mind. You can also use it to become a voice of authority for real estate in your target market.
It's the perfect platform to create a fuller brand experience where people can learn about real estate, learn from you personally, and connect with what you offer.
Not to mention the ease of connecting with leads via direct messaging.
2. Drive traffic to your website or landing page
You can use your social media posts to drive people to engage more directly with your brand, via your website or a targeted landing page.
Beyond using your posts, you can also run ads across social media platforms to expand your footprint, gain new leads, and close more business overall. 
3. Social Proof
Before doing business with anyone, people want to know that they're credible and reliable. Through social media mechanisms like Facebook reviews and posting real customer testimonials, you'll be able to give people a window into what it's like to work with you.
This is incredibly important for building a strong network of leads.
Our goal with this guide is to give you a good grasp of the social media landscape as well as how you can use it to take your real estate business to the next level.
Get Free 10 Day Trial
Want to dominate your hyperlocal real estate market? Then you need to check out AgentFire's Spark Sites.
Click the button below to learn more, and start your free 10-day trial!
Take Me To The Free 10-Day Trial!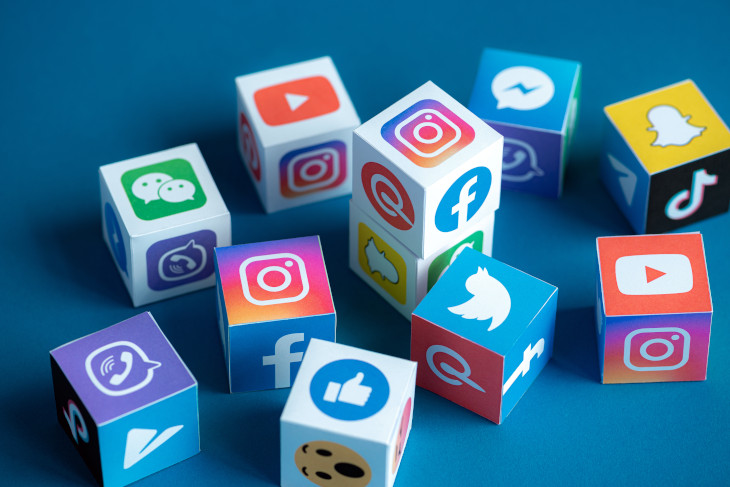 The Best Social Media Platforms for Real Estate
Now we'll walk through the top social media platforms that successful real estate agents use to grow their business. Keep in mind that there's no one-size-fits-all solution. Some platforms are great for certain things, and others aren't.
Understanding how each platform works and how it can apply to your specific personality and target audience is key to maximizing your potential here. 
Let's get into it.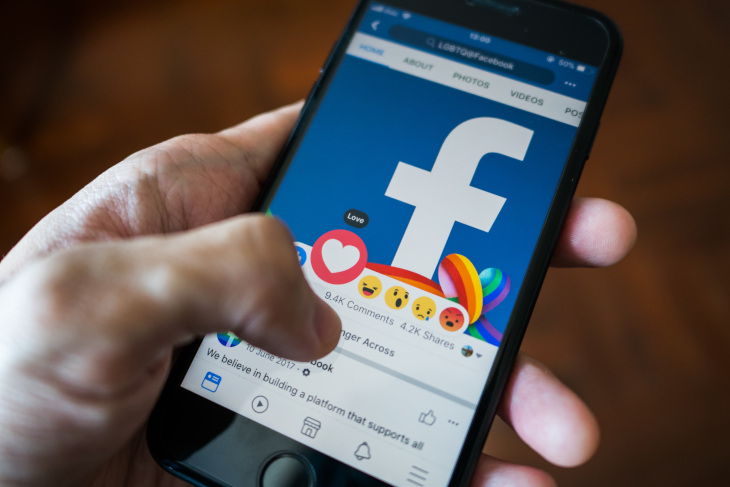 Facebook
Facebook is one of the most powerful marketing platforms in the world. With roughly 2.85B active monthly users, it's no surprise why so many businesses have turned to Facebook to reach new audiences and close more leads.
Facebook also has the most ads and highest click-through-rate (CTR) of any social media platform.
Here are some of the unique features of Facebook that you can use to improve your marketing strategy:
Facebook Ads For Real Estate
Like real estate, Facebook is primarily a visual platform.  Showcasing your attractive listings to a targeted audience is a fantastic way to increase exposure and connect with more interested leads.
But you can't just throw ads up without any forethought. It's important to be intentional with all of your marketing efforts. You're wasting money if your listing ads are getting shown to 18-year-olds without a budget.
One of the great features of Facebook advertising is the ability to perform hyperlocal targeting in your ads. For example, you could target married men in a specific geographic area who make more than $150K per year and don't own a home. That way, you maximize your ad spend on people who are most likely to engage.
You should also incorporate videos into your Facebook ads to draw people into the experience even further.
Offer Tours On Facebook Live
Facebook live is another key feature for real estate agents. Every time you have a new home listing, you can schedule a Facebook live event for people to join where you'll walk them through the listing, talk about its benefits, and engage with the people who come.
This is a great way to add a personal touch to your Facebook marketing strategy and connect with interested buyers on a more personal level.
Join Community Facebook Groups
Community Facebook groups are extremely active and people often use them to get recommendations and referrals from their neighbors. As a real estate agent, you can gain a ton of value from engaging in your local community groups.
Remember, word of mouth spreads far in real estate. The more points of contact you have with your local community, the easier it is for your business to spread and be the reputable real estate choice for buying and selling.
Use Facebook groups to share valuable real estate insights and knowledge, and simply learn what people are looking for. It's a great way to engage with your local community on a personal level.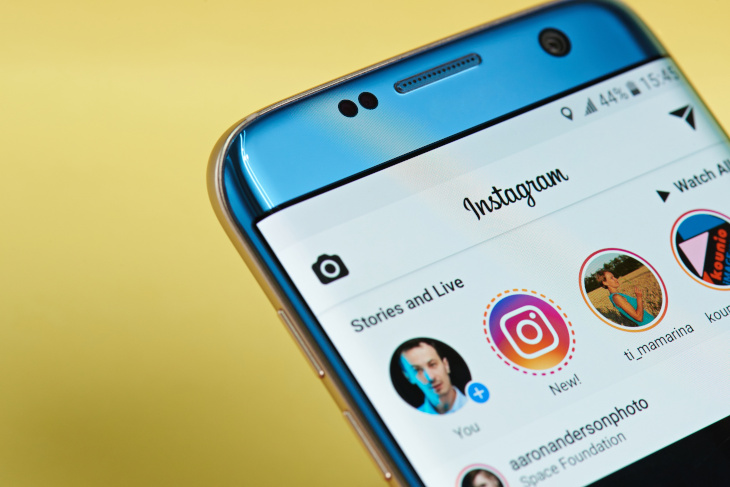 Instagram
As a predominantly visual platform, Instagram pairs extremely well with real estate marketing needs. Its photo and video-based content formats are perfect for showcasing properties and it has a deeply engaged user base of over 1B monthly active users.
Not only that – Instagram is integrated with Facebook's advertising platform, so you can target your ads to increase marketing success. But for the most part, Instagram is a free and easy way to build up a following and expand your brand footprint.
Here are a few great ways to use Instagram in your real estate marketing:
Feature Your Current Listings
Whenever you have a new or upcoming listing, you can create an Instagram post specifically for it.  Choose a stunning photo or quick video of the listing and use the caption of the post to describe its benefits in more detail.
You can also post a gallery of images together in a single post, to give people a better idea of what the listing offers.
Although Instagram doesn't allow you to embed links directly into a post, you can direct people to your Instagram bio where you should include a link to your listings page.
With this setup, every single Instagram post you make can be a lead magnet that drives people to your real estate website or listing landing page.
Showcase Aspirational Real Estate
Aside from showing your own listings, you can also share some of the more eclectic and luxurious homes you come across. Lots of people are interested in the aesthetic of home design and simply like to get a taste of what's possible.
Aspirational real estate includes mansions, estates, luxurious designs, or anything else that can be considered real estate eye candy. There's a reason TV shows like House Hunters have become so popular. Some people just love to browse the market and imagine what it'd be like to live in such a place.
Share Your Business Successes
For building credibility, Instagram is a great place to share your real estate wins.  Whenever you close on a great deal, share it with your followers! People are eager to work with real estate agents that are successful and know how to get a deal done.
This includes sharing testimonials from your satisfied clients. There's no better way to demonstrate credibility than past clients raving about their experience with you. Sharing these types of posts shows that you're competent and reliable, and will ultimately bring more interesting leads in the door.
Instagram Live
Like Facebook Live, Instagram Live is a great way to offer a personalized experience to your followers. You can give virtual house tours and engage with interested people along the way, building new connections and giving them a feel for what it'd be like to work with you in the process.
Instagram live can also be used to share interesting real estate knowledge or industry trends you've come across. You could even do this on a regular basis and turn it into an impromptu podcast of sorts.
As long as you're providing value, people will be happy to engage with you.
Show Some Personality
One of the most common criticisms that real estate agents get as a whole is how it seems like there's very little to differentiate them from one another. From the crossed arms pose, canned smile, over-reliance on the "corporate blue" color scheme, to the slanted roof logos... you know the drill.
Don't fall for the same trap. Be willing to stand out and show some personality. One of the best ways to do so is to use humor.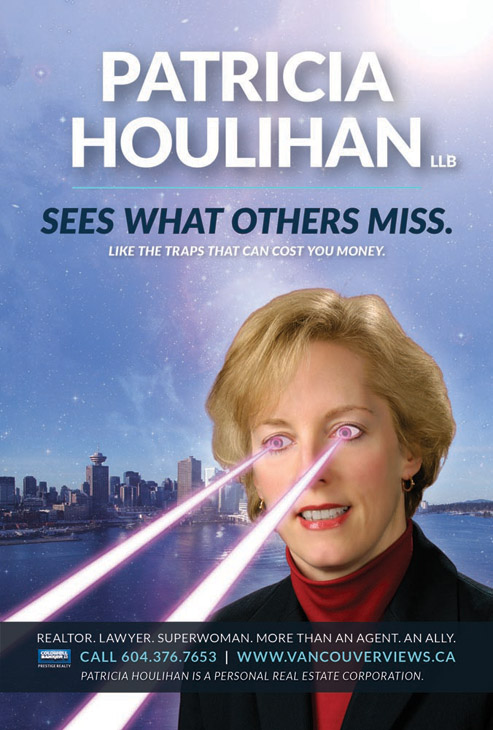 Patricia Houlihan, of Vancouver Views, did a fantastic job of showing some personality and humor with her "Laser Eyes Superwoman Agent" ads.
How did this happen? As Houlihan herself puts it: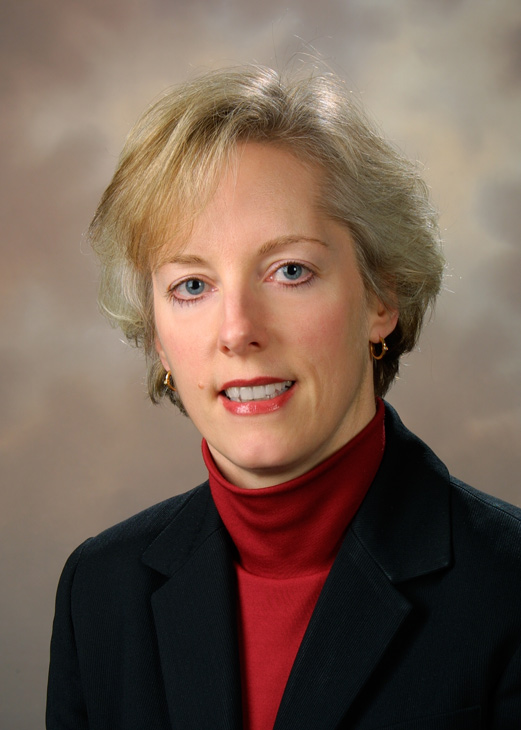 I was riding my bike along a long stretch of main road...every single bus stop had an agent's ad saying 'I am number one' etc., and most of them weren't. They were just using in-office awards, etc.
I realized that, even for those of us who are in the top couple of percent of the entire Vancouver area, the public can't tell because the ads all say that. So telling people that I am in the top 1% or whatever not only means nothing to them, it is also super boring because the signs are all a bunch of realtors faces saying the same thing.
So I wanted something different... the 4 Laser Eyes ads were it! Showing superpowers that are needed for clients to have the best real estate experience. I was a bit afraid but then I thought 'Do I really want clients with no sense of humor?' Probably... but tried the ads anyhow.
People loved or hated them....some thought I was insane and others thought it was brilliant. As soon as they came out [...] our national broadcaster CBC (Canadian Broadcasting Corporation) contacted me for comments.
The result? The ad became viral almost immediately and was shared endlessly on social media. So much so that it even drew national attention in Canada.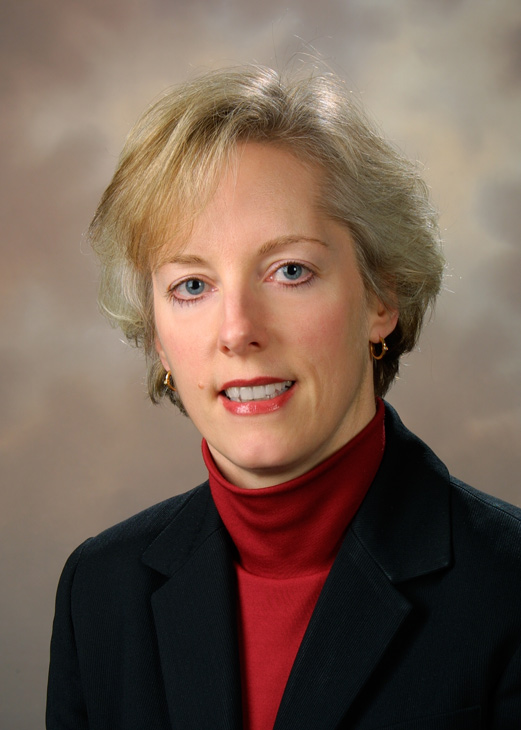 People loved or hated them....some thought I was insane and others thought it was brilliant. As soon as they came out [...] our national broadcaster
CBC
(Canadian Broadcasting Corporation) contacted me for comments.
Interestingly, this ad campaign did NOT plan to be a social media thing. It was series of bus stop ads. It was picked up by people and went viral. There was no planned social media campaign. So while I do use social media, I also recognize the value of good old-fashioned ads. [...] So using both works best for me. I am starting a Tik Tok program soon though so we will see.
Social media THRIVES on the kind of creative, funny, and self-aware used by Houlihan in her ad. So go ahead, and inject some personality into your posts.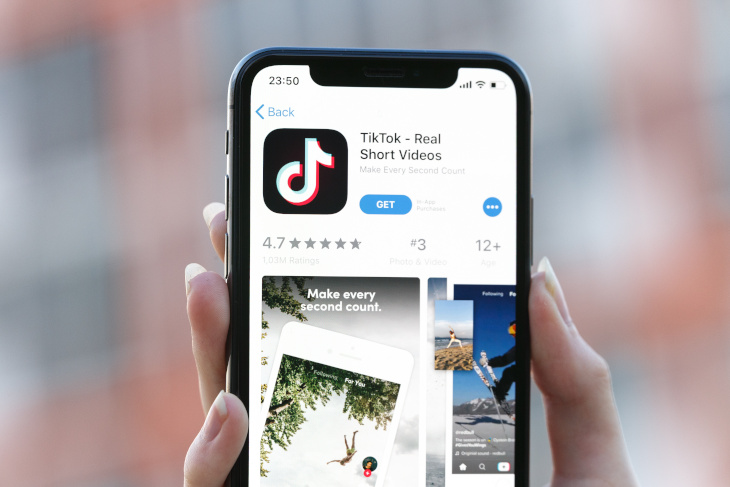 TikTok
As of July 2020, TikTok had over 800M active monthly users, so it's gaining on platforms like Instagram. And since it's primarily a younger audience using the platform, this can be a fantastic way to connect with millennial and Gen Z homebuyers.
Similar to Instagram, TikTok is all about building a following and sharing your personality with people. It's a video-focused platform, so you'll need to get comfortable with the camera. But once you do, this platform is a great way to increase your real estate marketing exposure and connect with a wider audience.
Another great thing about TikTok is that you can easily cross-post TikTok posts to Instagram to get coverage on both platforms.
That said, here are some interesting ways you can incorporate TikTok into your marketing strategy:
Share The Inner Workings Of Your Business
Think about what makes you follow an influencer or real estate professional on social media. Sometimes it's the little details that are the most intriguing.
The younger generation of homebuyers is looking to connect more personally with the real estate agent they choose, so giving them a window into your day-to-day life is a great way to welcome them into your process.
Whether it's a glimpse of your morning routine, preparing for an open house, or celebrating closing on a client's new home, these are all moments that can be captured and shared with the world.
These types of posts increase the social proof that you talk the talk AND walk the walk.
Highlight Properties To Popular Music
TikTok tends to be a bit more flashy than Instagram, so why not get in on the fun https://www.paperwritings.com/?  Putting in a little extra thought to pairing a shortlisting video with a current hit song can really amplify the effect – especially if the lyrics correspond to the listing details.
If you make these videos compelling, they could go viral and get you a TON of exposure across the platform.
Offer Real Estate Tips
This is a great way to increase credibility and social proof. All it takes is a short 15-second video tip and you're golden.
The trick is to make it creative and interesting for people. For example, you could film yourself making a disgusted face while standing next to an area of a listing that needs to be improved, like an unpainted garage door or dusty closet. Then use a bit of text to write out your thoughts.
These short tips are easy to digest and show that you know your stuff.
Answer Common Client Questions
Ever get the same question from clients over and over again? Shoot a short video that answers it! Choose a bit of calm music, write out the question in a text box, and speak your response to the camera.
As always, feel free to get as creative as you can imagine. TikTok is a welcoming platform for unique expression and personality.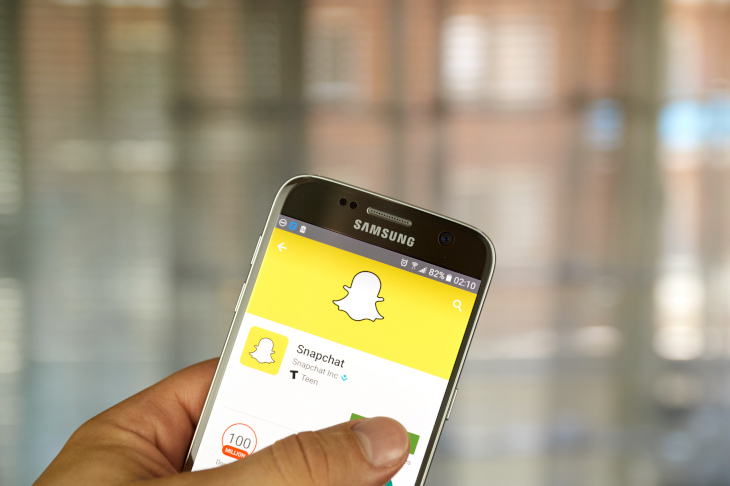 Snapchat
It might not seem like a great real estate marketing platform at first glance, but don't neglect the power of Snapchat! Despite not being as popular as the first three we mentioned, it's still a very popular app for millennials. As a result, many brands and real estate agents have taken to Snapchat to increase their marketing reach.
The key difference between Snapchat and other platforms is that the posts on Snapchat don't last forever. This is both its key differentiator and selling point.
So in order to succeed on Snapchat, you'll first have to build up a following, and as a real estate agent, you'll want that following to be primarily people who are interested in buying or selling a home.
One thing you can do to increase your following is to leverage your existing email list.  Send out an email to your list to let them know you've joined Snapchat and will be sharing more real estate listings and information there.
How to Create Interesting Snaps & Stories
Since all Snapchat content is relatively short, it's best to use this platform to showcase more of your process, listing details, and who you are as a person.
For example, if you have a new listing with a stunning in-ground pool, you could take a Snap of you walking around the pool area, talking through how awesome it is.
You could also share quick tips for home buyers or sellers, or offer a tidbit of industry wisdom to your followers.
Anytime you come across something interesting that you think your followers might like too, put it up on Snapchat! The more you engage, the easier it is for your followers to get to know you.
Use Geofilters
One of the cool aspects of Snapchat for realtors is the geofilter feature. Basically, you can set specific filters for your posts that will only be shared with people within a specific region. So if you have a new listing in a town, you could share Snaps about it with a specific filter targeted at people in that town.
You'll have to pay a small fee to customize these geofilters with your brand, so you'll have to look into if it's a worthwhile investment for your business.
Nonetheless, branded geofilters are a great marketing tool to make your content hyper-local.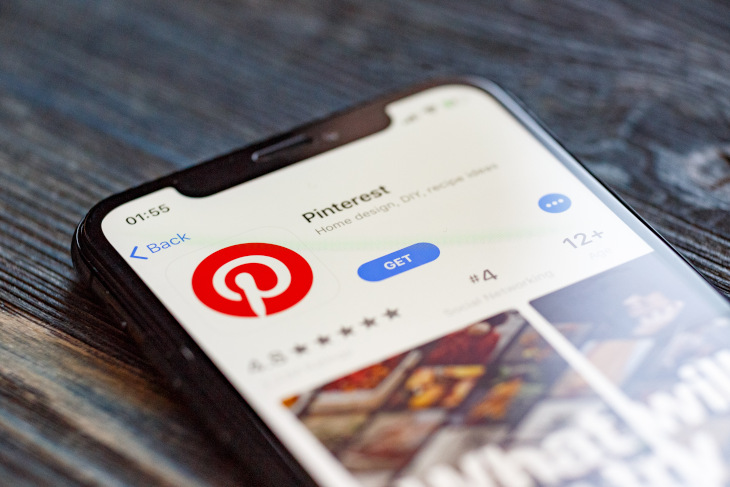 Pinterest
Pinterest is a platform overlooked by real estate agents, but it can be a great source of new leads if you use it properly. For anyone who produces consistent content – especially a real estate blog – Pinterest can work wonders for your website traffic.
It's also key to know that Pinterest isn't really a social media platform like Facebook or Instagram. It's really more of a search engine that allows people to search for specific topics and find relevant content. So if you know how to optimize your content for their search engine, it can be a fantastic source of web traffic.
Here are a couple of examples of realtors who are dominating the Pinterest game: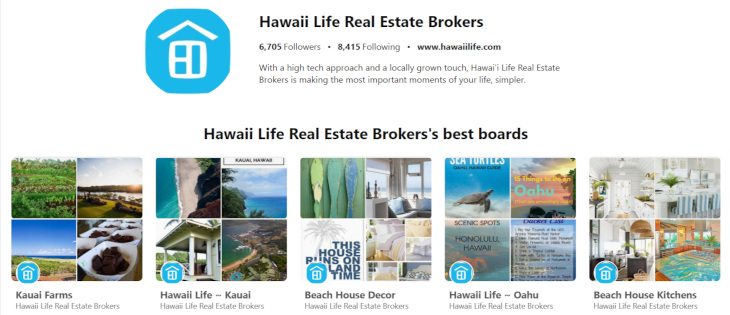 Important tips for real estate marketing on Pinterest
Be consistent with your content.  

If you want to be the go-to realtor in your community, you need to provide consistent value on a regular basis. Pinterest boards are essentially like mini blog posts, so choose topics you're experienced in and dig deep into each one.

Write a descriptive bio. 

When people visit your Pinterest page, you want it to be easy for them to get to know you and contact you. Be sure to leave your contact info and make it as easy as possible for people to get in touch.
Include high-quality photos. Each post you publish should have a stunning, pinnable image. This shows professionalism in your branding and makes it more likely that your pins get shared.
Stay consistently on-brand. When designing your Pinterest feed, you want it to operate as an extension of your brand. Make sure that all the fonts and colors you're using align with your brand. That way, as your followers get used to your content, they'll start to identify it and associate it with you before they even click.
Be proactive about connections. Reach out to anyone and everyone you've known in the real estate world.  Past clients, current clients, local business owners, warm leads, mentors… the more people who see your content, the higher the likelihood that it gets shared with others.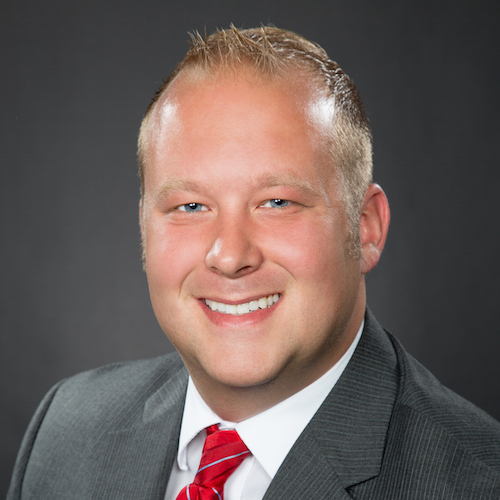 As one of the top real estate agents in Rochester NY, I've utilized my social media accounts combined with my
website
, as an opportunity to become an authority for all things real estate in the Greater Rochester NY area!
One of the most important things I always keep in mind when utilizing social media is that you don't want to use it as a stage to brag about your latest and greatest sale or listing, all the time anyway! It's certainly OK to share successful closings or your newest listing once in a while, however, I always keep in mind the10%/90% rule.
10% of your posts can be tailored to promote recent closing success stories, your newest listing, or recent testimonials but the other 90% should be information that is deemed helpful to the general consumer.
This can include information on how to sell a home with pets,a step by step guide to buying a home, or even the top reasons why real estate agents fail in the business.
Wrapping Up
Social media is one of the most important tools for real estate marketing today. Choose the platforms that you're most comfortable with and get busy creating! The more often you post and share, the more people you'll be able to connect with, and the more new leads you'll have knocking at the door.
Don't forget to include links to all your social media accounts on your website and all other marketing material as well. You want to make it as easy as possible for people to follow you.
If you want more in-depth articles, tactics, strategies, and advice - subscribe to our newsletter, The Spark. And if you want to dominate your hyperlocal real estate market, check out AgentFire's Spark Sites, #1 rated for several years in a row.
And the best part? You can try out all of its amazing features for free with our 10-day trial.
Check out this article next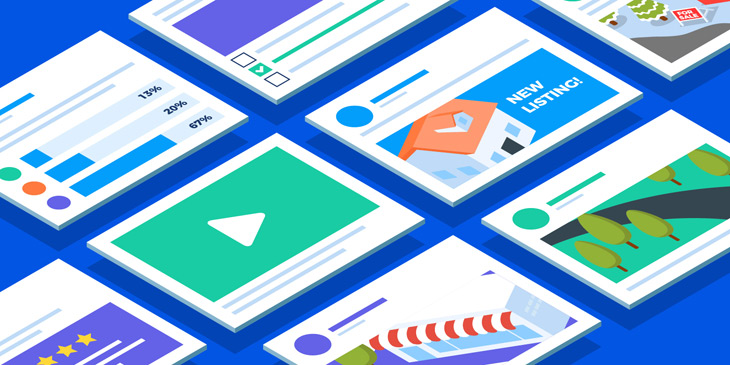 55 Social Media Post Ideas For Real Estate
Are you working on your social media strategy, but feel like you're not seeing as many results as you could be having?  Social media is a fantas…