It's 2023, and if you want to dominate your local market, you'll need to up your game with the latest and best real estate marketing ideas. This year, make a resolution to try new impactful marketing — but don't just aim for the summer home-buying season
It's 2023, and if you want to dominate your local market, you need to up your game with laser-focused, seasonal real estate marketing ideas. 
Spring and summer are the perfect times to expand your marketing strategy, as families often move over summer break. However, fall and winter are when many home buyers are searching for a great deal, and it's more likely that they will find your marketing content organically. 
Below, we've brainstormed a whole year's worth of real estate marketing ideas. So no matter what time of year it is, there's always something you can do to grow your business and dominate your local market.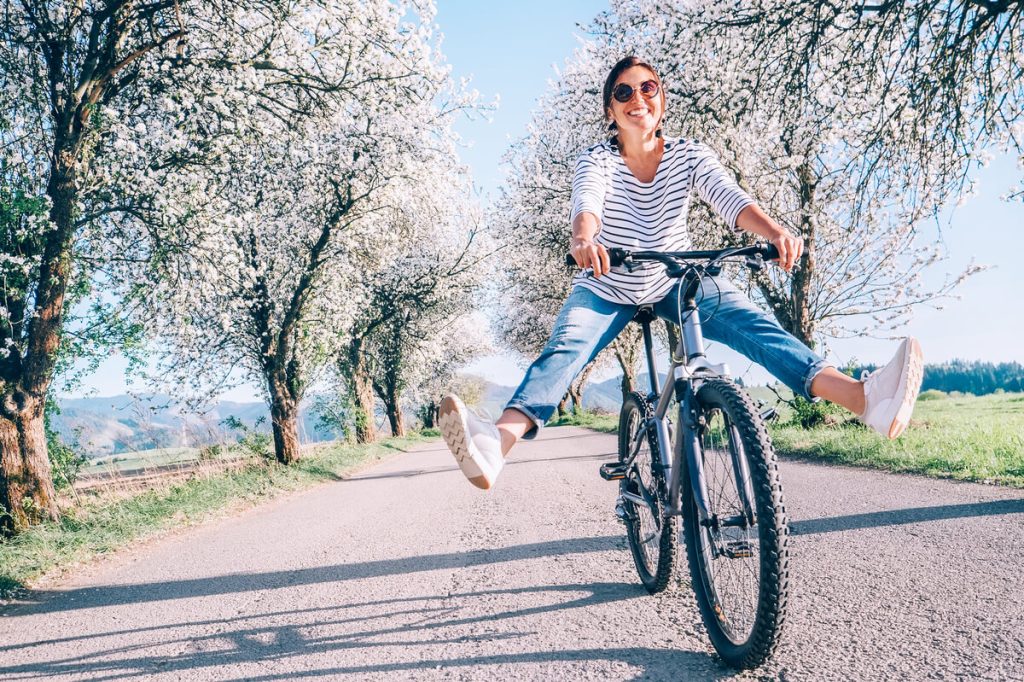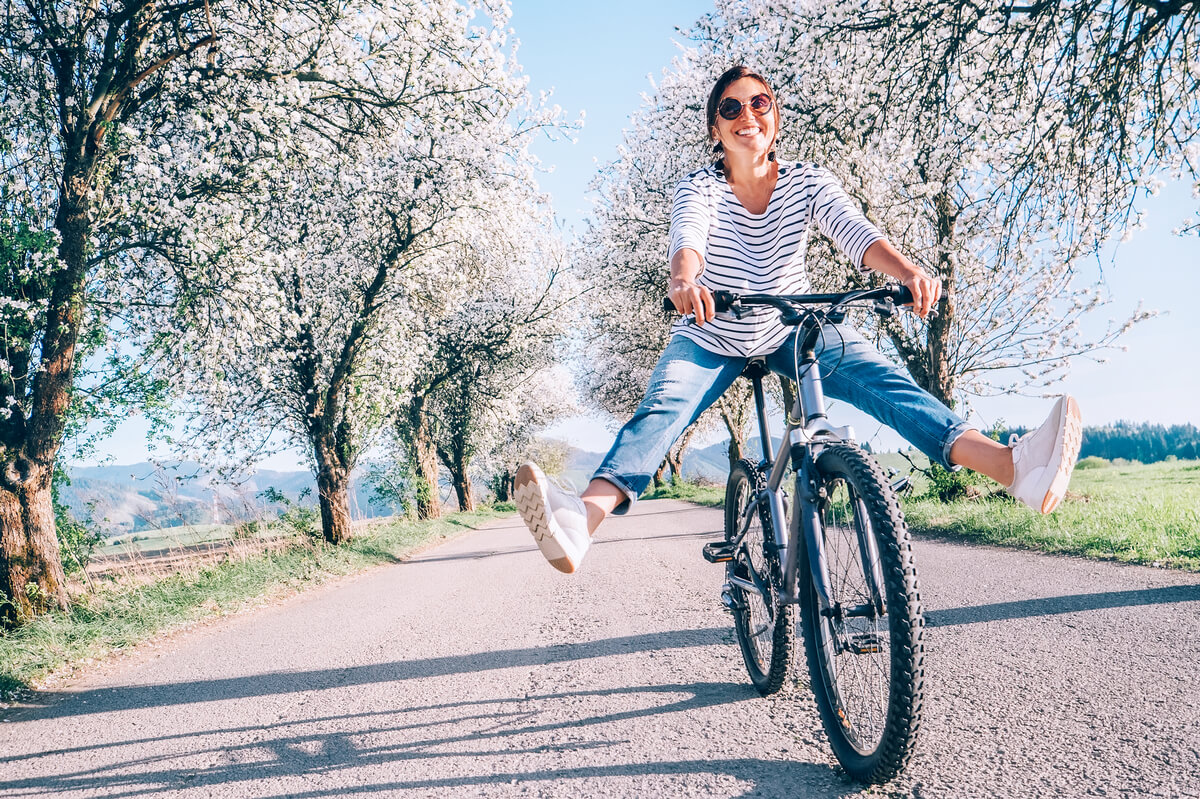 Spring Real Estate Marketing Ideas
By the time spring rolls around, the number of buyers ready to put their tax returns towards a new home is at its highest. Families have likely already started planning their summer: a time when they have more flexibility to move around. Longer days and nicer weather also mean an optimal opportunity for showing homes. According to Zillow's database, homes sold from mid-March to mid-April usually sell 15% faster and for 2% more than the average listing. Take advantage of this lucrative season before it's too late!
1. Engage in Spring Community Events
After a season of hiding from the cold, most people are ready to spend more time outside soaking up the sun. Be the one that brings your community together by holding local events. If you have the funds, sponsoring a community bbq and market with local vendors is a great way to get your name out there with banners and branded giveaways. Additionally, hosting a community event will portray you as someone who cares and is knowledgeable about the area. Activities such as this that build your reputation and instil communal confidence and trust, so that you are the first real estate agent that community members reach out to. 
If you are looking for a free or low-cost solution, see if there are community events already planned that you can participate in. Consider offering free real estate advice to passerbyers and hand out your business card or other marketing goodies. Volunteering with an established non-profit is also a great way to introduce yourself to and connect with members of the community in a way that is beneficial to everybody.
2. Make Sure Curb Appeal is Kept Up
After a rough winter of snow and salt, your property is likely in dire need of a refresh. Most basic home updates such as moving the lawn and tidying up the flower beds can be done by the owner or property managers. However, more significant damage can be found in neighborhoods with more intense climates or distinct seasons. Homeowners and property managers can appear hesitant when it comes to doing extra repairs before selling a home, so assure them that it will assist the sale in the long run.
3. Refresh Your Listings
If you still have listings that were posted in the winter time, they could likely use a refresh. The grey overcast sky and lawns of dying grass – although small details – can significantly affect the way a viewer values your listing. Take updated photos of the property with the spring sun and blooming flowers to give a much more welcoming and pleasant image of the home. Prospective clients want to see themselves in the home, so brighten it up to look as inviting as possible before you snap the photos. After you've retaken the photos, repost them to your usual marketing channels (website, social, email etc.) to share the new look.
Easily create custom landing pages for all of your property listings on your AgentFire website. Our web designers will make sure that your properties are displayed beautifully, fit with your branding, and have the right information front and center. Take a look at the listing pages we've developed for current clients.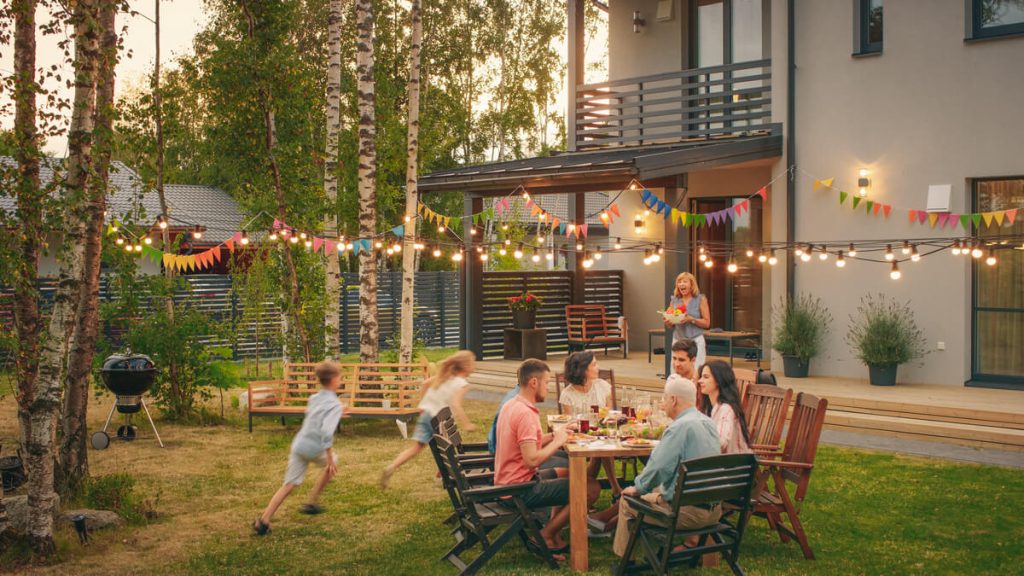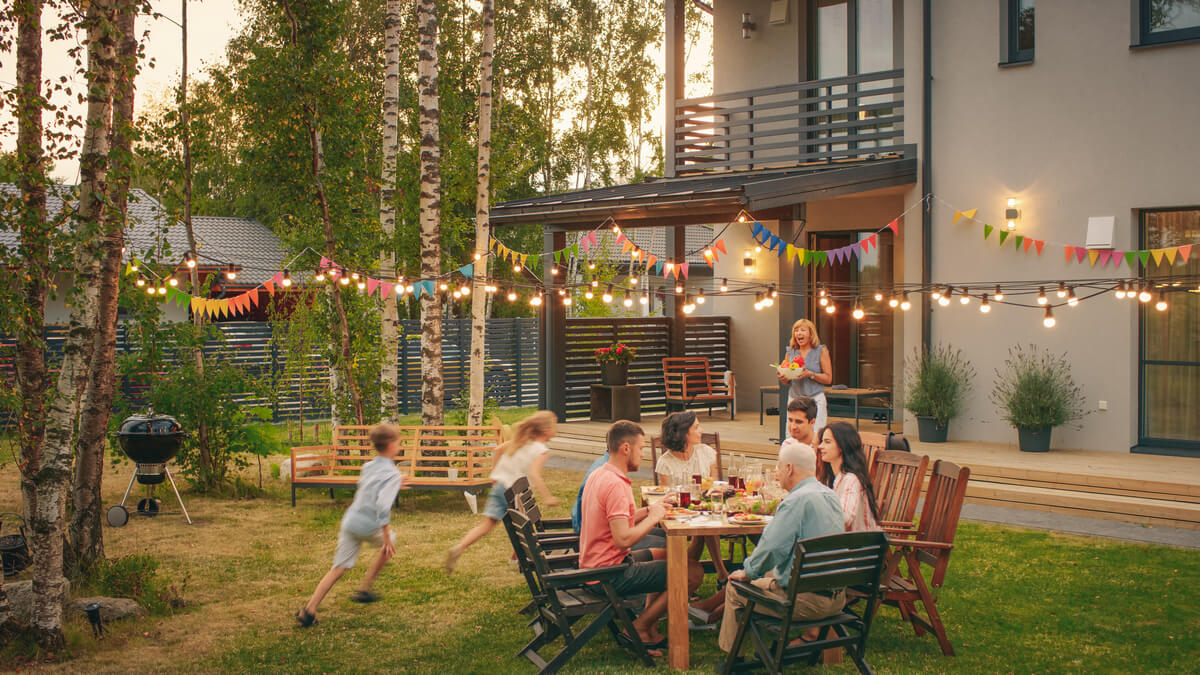 Summer Real Estate Marketing Ideas
With summer's long days and lack of school commitments, it's a great opportunity to capture the attention of more people with your real estate marketing. According to fitsmallbusiness.com summer has the highest inventory of houses from May (2.16M) to August (2.21M) and the shortest number of days that those houses are on the market from May (68 days) to July (70 days). Competition is at its highest, however this race tips in favor of those who are prepared.  There are numerous opportunities to connect with past and future clients in creative ways during this season.
Get Our Pricing
Want to dominate your hyperlocal real estate market? Then you need to check out AgentFire's Spark Sites.
Click the button below to learn more about pricing.
4. Summer Community Events
Once again, being involved in the community is great for establishing yourself as a local authority. Depending on where you're located, you may want to throw a BBQ, sporting event, or a beach gathering. Think about what is most liked in your community and consider the interests of the general demographic. Putting out newsletters promoting these or other local events is a great way to gain traction simultaneously for your business. Don't forget to snap a few photos for your social media profiles and other content creation.
5. Dive Deeper into Education
With the leisure time many of us find ourselves with over the summer, it's a great opportunity to take a few courses and sharpen up on new knowledge . You could improve your client communication before the fall rush or improve your social media marketing over an online short-course. Whether it's in business books, an in-person course, or online training, there are plenty of (free)  ways to educate yourself and get to the next level in your real estate business. Take a look at 15 of our favorite free courses.
Sign up for the AgentFire newsletter to get effective and actionable real estate marketing advice every week! It's an easy way to stay updated on all of the real estate marketing trends you need to know about, exactly when you need them.
6. Get Organized
The summer gives us the much needed space to take a step back from the rush of our day-to-day life and take a look around. What parts of your business have been tossed aside or forgotten over the last few months? We often find that our desks and files could use proper organizing. Agents could also use this time to improve existing elements of their business that could use a little love before a reintroduction in the fall. Affiliate or referral programs are great examples of business opportunities that quickly get put by the wayside when business speeds up.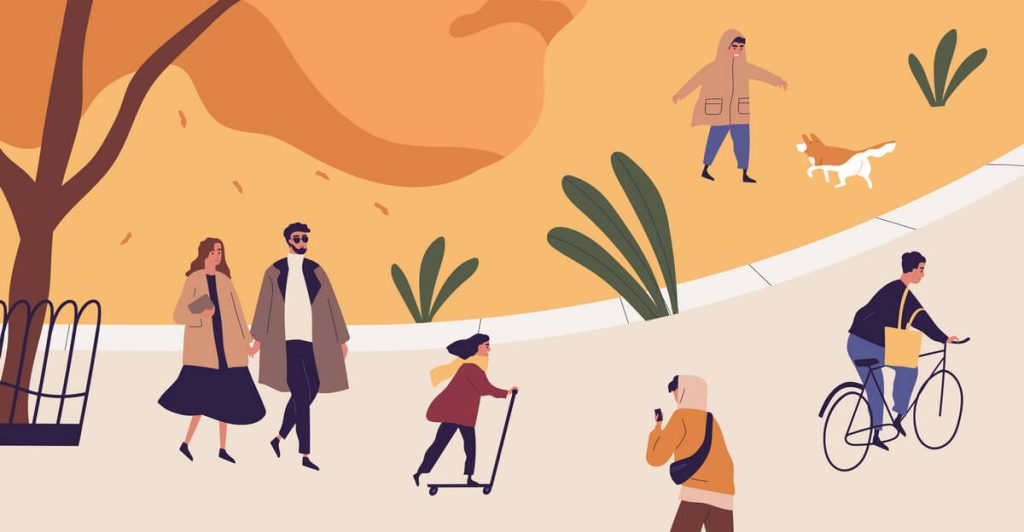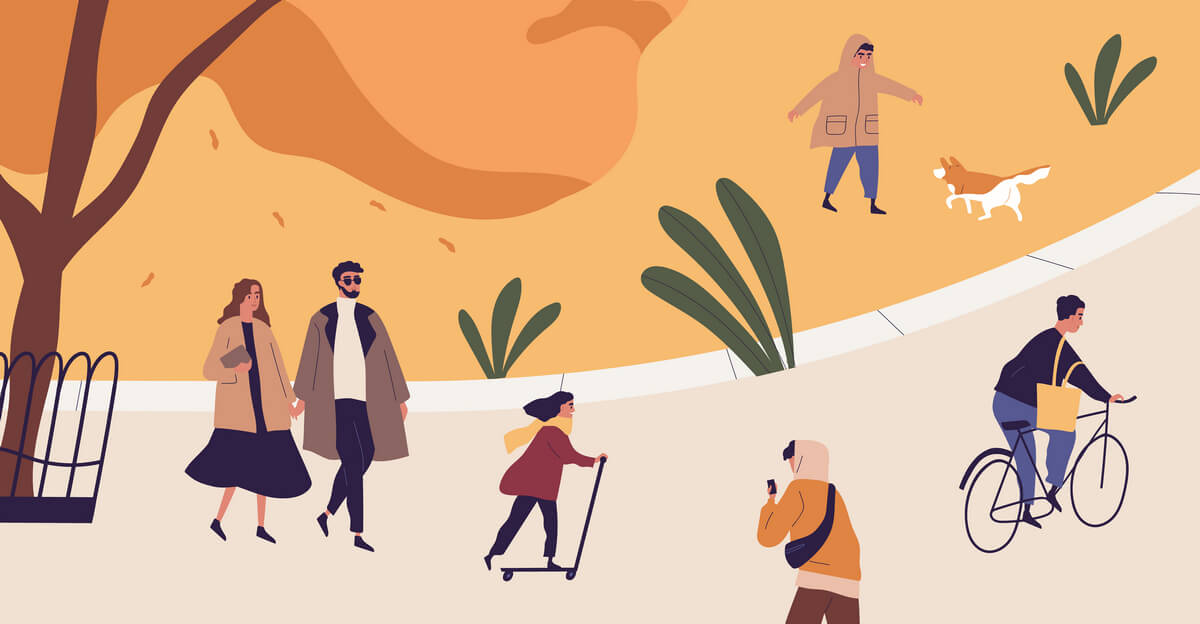 Fall Real Estate Marketing Ideas
3 words: Starter Home Buyers. According to Trulia, starter home inventory increases about 7% in the Fall, leading to a 4.8%-3.1% decrease in listing prices. This means starter home buyers are seriously on the hunt during fall months. Starter homes are becoming increasingly scarce, so competition is fierce. Here are some optimal marketing ideas to take advantage of during this unique real estate season in 2023:
7. Fall Community Events
Remember to stay involved and keep your name out there. Many communities have harvest festivals, corn mazes, and other events in the fall. Sponsoring these events or volunteering is a another great opportunity for being a considerable figure in the community.
8. Sponsor Students
Most kids have new school supplies and clothes to look forward to at the beginning of the school year, but not all are so lucky. Many public schools, mentorship programs, and after school programs in your community would happily accept donations or volunteers. Many of these donations go towards getting kids breakfasts and lunches free of cost, creating safe places to relax after school, and providing school supplies. Mentorship programs such as the big brothers and big sisters club, will also accept your time and help. Getting involved in these programs is an excellent way to give back while building personal relationships with community members.
8. Sell on Less Competition
Since volume is slowing down, look for ways to continue to add value to your business. Find innovative ways to educate buyers and sellers about the local fall market. Perhaps you could share a neighborhood guide or write an instagram post about year-end home furnishing sales. There are both fewer properties and fewer buyers — beneficial for making a deal and a big perk for late-season first-time buyers.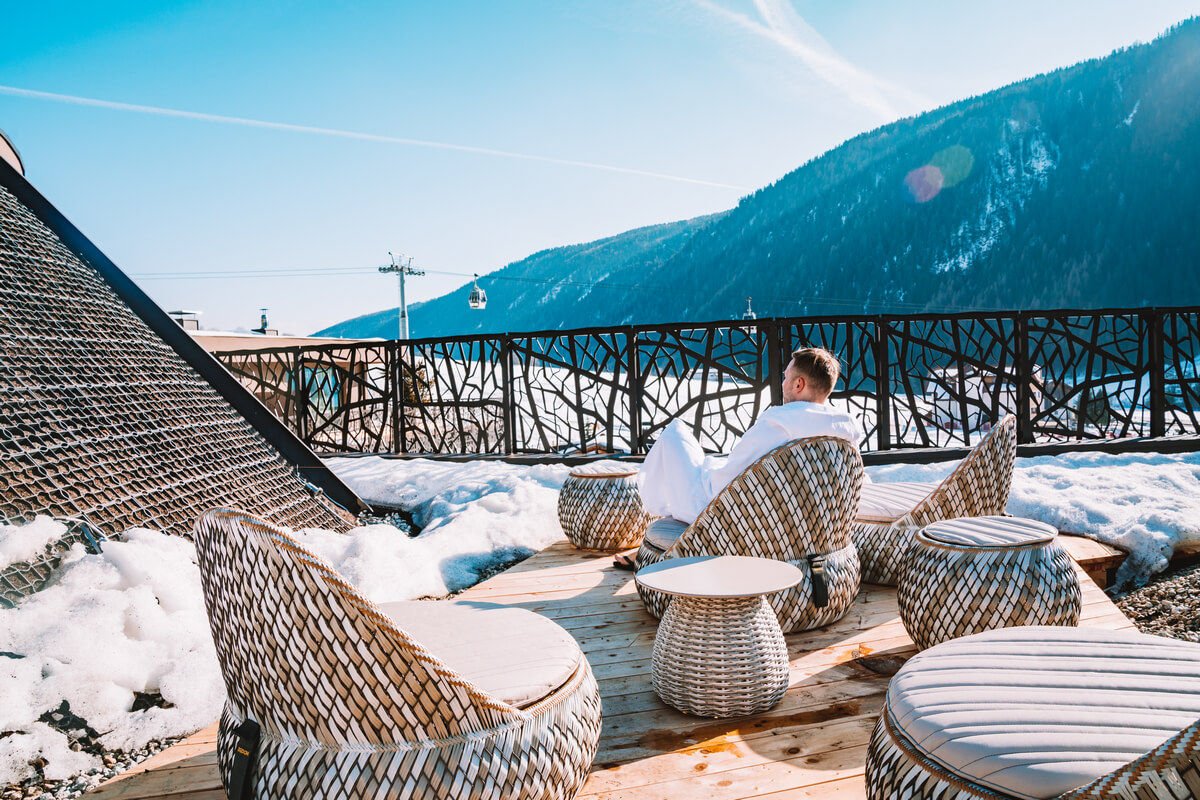 Winter Real Estate Marketing Ideas
The winter holiday season is perhaps the best time to market to your past clients and prospects. A survey of over 500 agents done by Outbound Engine determined that less than 20% of past clients send new leads to realtors. With an average 75% of a realtor's new business coming from past clients, you could be missing out on a huge opportunity if you aren't focusing on your strategy during this seemingly quiet season. Take a look at a few of these winter marketing ideas to keep those leads rolling throughout the year!
10. Winter Community Events
Winter can be a challenging time for many and volunteering can be especially helpful around this time of year. Organize a food drive, a free holiday meal, gingerbread house workshop for kids, or even a toy drive for families that can't afford to have a holiday. Showing your community that you care is extremely important.
11. Host a Winterization Seminar/Webinar
The last thing a prospective home seller wants is busted pipes from the cold. Host a seminar in your local market for homeowners thinking of selling. Or create a webinar on an important topic and push it through your online marketing channels. It's a great way to get your name in front of home sellers and get leads into your system.
The dead of winter is likely to be a time homeowners are acutely aware of their pain points — cramped storage, not enough room for visiting family, high heat bills, a slippery sidewalk — that may make for some motivated sellers. Houses sell all year long — you know it, but a lot of people don't. Make the case to your home seller leads, explaining the advantages (like convenience and attention) that come from listing in the off-season.
12. Build Relationships with Partners and Suppliers
In the off-season, look for marketing opportunities outside your buyers and sellers. On your social pages, give a shout-out to contractor firms for working on client repairs or home improvements. They can share on their own marketing channels. Or take it a step further and think about developing strategic partnerships in your area to get more listings.
13. Contests and Raffles
If you're looking for an innovative way to give back to the community without emptying your bank account, try hosting a holiday contest or raffle. You may supply a few of your own branded (but useful) gifts and ask community businesses to donate a gift if possible. This way, both you and those businesses gain exposure. Give clients inexpensive or raffle free tickets for the chance to win a great holiday prize. You will keep past inactive clients engaged and generate more interest for prospective future clients. 
Looking for a unique logo and branding design? The web design team at AgentFire works closely with clients to develop branding that they love and that creates measurable improvements in their marketing conversion rates. Talk to us about developing a custom brand that gets the job done. 
14. Create a Year in Review and Send Out Thank-You Notes
Sending a year-in-review and thank you note is a great way to thank your clients for their contributions to your successes over the year. We suggest hand-writing your notes and offering a small freebie as a personal touch. Gifts such as branded pens, Christmas ornaments, and yearly calendars, are great because they are usually put in places where people will see them regularly. 
You can also add a sentence in your thank you note to politely ask for referrals, reviews and testimonials. Use these reviews and testimonials on your website or in your spring marketing material.
15. Prepare for the New Year with a Content Audit and Update
The off-season is the perfect time to test out new real estate marketing ideas and strategies. But before you jump into the latest marketing technique, take note of what you're currently doing. How well is it working? What can be eliminated and improved? Measure the results of your campaigns over the year and think of ways that you can maintain what is working while sprucing-up what is not. Finally, remember the best marketing is the marketing you plan for. Don't jump into a marketing trend just because it's popular; plan (and measure the results of) what suits your business best.  
 
Real Estate Marketing Strategies for All of 2023
16. Create Real Estate Blogs for Each Season
Keep your content fresh and show prospective clients that their evolving needs are top of mind. Here are a few season-specific topics that will keep your readers engaged throughout the year:
Summer
How to stage your home in the summertime

List the best outdoor/summer events in your are

Local restaurant reviews 

Locals guide

The best summer real estate reads

The best short-distance trips within 100 km of your hyperlocal area
Spring
Tips for finding your vacation home by the summer time 

Best leisure/ community spaces to visit in the springtime

The most efficient ways to pack for your move 

Tips on how to get to know your neighbors/community
Fall
Preparing your home for the winter

Neighborhood school guide

Gear for back to work/school

Fall gardening and maintenance
Winter
Neighborhood gift guide

How to maintain landscaping through the winter

Neighbor – friendly holiday home decorations

Protecting your home from harsh weather (internally and externally)
Looking for even more real estate blogging ideas? Take a look at our list of 72 blog ideas you should try out today. 
17. Host a Hyperlocal Market Seminar
Many people know that spring and summer are the times to buy and sell houses, but that's usually where their knowledge ends. Real estate leads are on the lookout for an expert to guide them through a home sale. Educate clients and prospects about the process. One way to get leads in the door is to offer a free home buyer and seller seminar with hyperlocal info. The inside scoop on the current local market is something they can't get elsewhere.
Any time of year, first-time buyers are out there, trying to figure out where to start with their home search. Position yourself as their go-to resource in the local market. There are lots of resources out there for first-time home buyers, but don't neglect your first-time sellers. It's another "first" as there's lots to know before you sell your first home.
18. Don't Forget Traditional and Old School
Think about where and how you interact with traditional media to get an idea of where you should be advertising. Many agents make the mistake of putting all of their marketing effort into online resources because they assume that all other types of advertising are outdated. This focus on online ads has created an opportunity to really stand-out with traditional marketing such as billboards, bus signs, and posters. One-to-one marketing such as a door hanging campaign for neighbors is even more rare, and may pique neighborhood curiosity. 
19. Revitalize your Online Presence
You definitely don't want to miss any calls during any season, so make sure your website is updated — bios and contact info for new agents and assistants, phone lines, emails, etc. Likewise, make sure to update and standardize your directory listings — Google My Business, Facebook, Yelp, Yellowpages, Mapquest and more.
Always implement Facebook, Twitter, Instagram and LinkedIn, and consider other valuable platforms like YouTube and Medium.
Perhaps perform a site audit and remove and unhelpful website elements. Make sure your site's searchability is up to date and fix any on page SEO issues.
Try adding a community tour video or photo essay for each of your neighborhood pages to really make them shine. Buyers aren't only buying a house, but choosing a whole community to call home.
Consider adding virtual tours to make your listings more competitive. You could use your Facebook livestream mentioned earlier in the article. Perhaps provide interested buyers with a "virtually staged home". You can virtually decorate the home in different decor style and email it toy our open house visitors. 
Some clients may like to see more substance. Consider publishing monthly market reports on your blog, if not year round, then at least during the busy season. And remember to throw in helpful, seasonal blog posts such as "tips for spring cleaning" or "staying cool while keeping electricity bills low".
20. Retarget Past Leads
Retargeting is an integral part of an overall communications management strategy ongoing email nurturing campaign and. Also known as remarketing, retargeting leads online involves reconnecting with previous visitors of your site using a pixel: a tool that displays follow-up ads to users as they surf the web. Many social media giants, such as Google and Facebook offer effective retargeting solutions. You may also develop a retargeting method using email, in which web users are sent follow-up emails after engaging with your web pages within a set group of actions.
Wrapping Up…
Most real estate marketing tactics remain the same throughout the year, but a few seasonal changes can help your content stand out and spike conversions. There are basic factors in each season that we should keep in mind in order to build successful, timely campaigns: spring and summer are the most social and sell-able months, while fall and winter are when many buyers are searching for a sweet deal. With these key differences in mind, paired with the detailed steps we've provided, you'll be able to keep the attention of prospective clients all year round.