Ready to take the plunge into using TikTok for your real estate agency? Get started with our 5 TikTok ideas for real estate agents and grow your business on the platform today.
Jumping Into Real Estate TikTok – Is It Right for You?
Have you put off using TikTok for your real estate business? The platform isn't just for silly videos and viral dances anymore – 53% of users in the United States are over 30, and this demographic is only growing on the platform. Many of these not-so-young users get critical information on the platform that helps them navigate significant life decisions, including buying a home. 
You should always try to meet your potential clients where they already are online, and "real estate TikTok" is a rapidly growing niche on the platform that presents an incredible opportunity for agents to reach potential clients and showcase their expertise.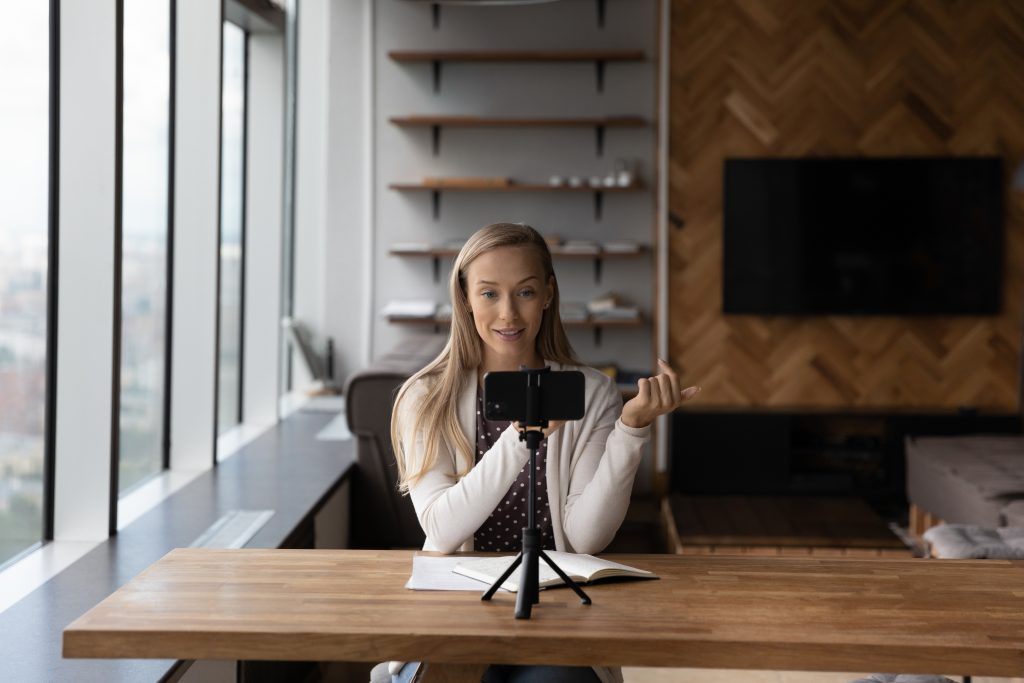 With TikTok, you can let your creativity shine by showing off luxury homes, providing investment advice for buyers, giving neighborhood tours, and providing micro-testimonials from happy clients.
In this blog post, we'll dive into tips and strategies for entertaining and educating potential clients on various aspects of the real estate industry, all while increasing the number of leads you get for your business. Read on for our top tips and strategies you can start implementing today.
Highlight Unique Property Features
Do you have properties that are a little different or even just plain weird? One of the most popular groups on Facebook, Zillow Gone Wild, showcases properties that are – well – let's just say unique. Photos of these properties get a ton of engagement on Facebook, and some featured homes have even gone on to be covered in the national press.
If you need help selling a weird home, lean into the weird, and showcase what makes it different with TikTok.

Secret Passages in Historical Homes
Many older houses have secret passageways that were once used as hiding spots, escape routes, and even servant's quarters. Film yourself exploring these spaces to give viewers a look into the history of these properties. 
Innovative Storage Solutions in Modern Houses
Families often have to turn to unique solutions to make their lives more comfortable despite a smaller space in congested cities with smaller homes or condos.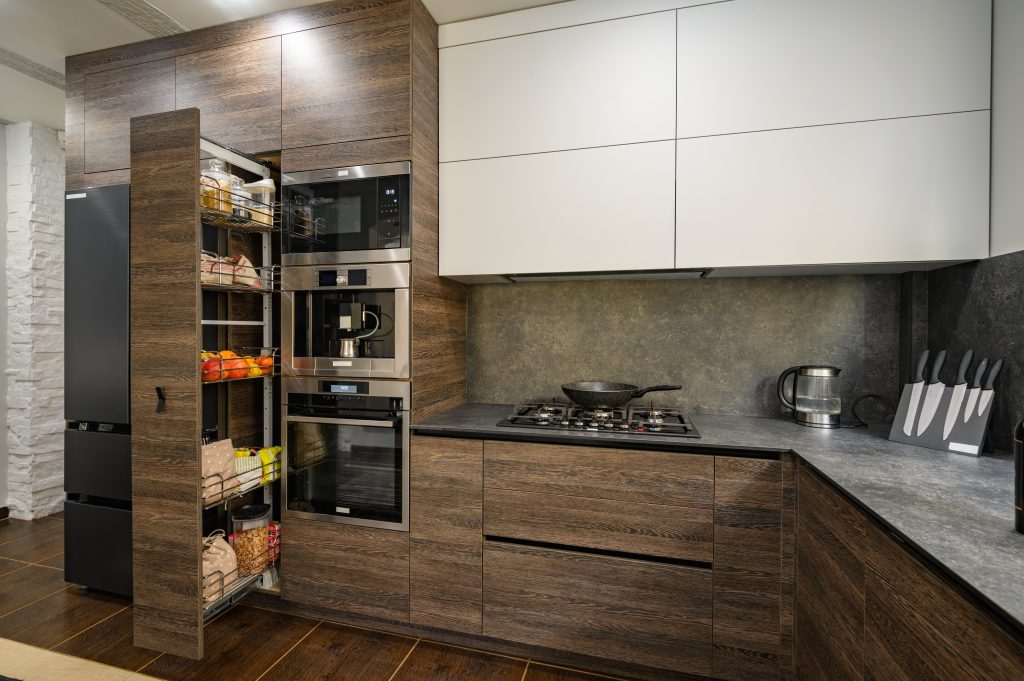 If you're selling a property that's on the smaller side, walk buyers through how previous owners made space, whether that's through Murphy beds, multipurpose furniture, or hidden storage compartments.
Other Unique Property Features Worth Highlighting
Unique architectural elements like spiral staircases, glass floors, or indoor-outdoor living spaces.

If a home has a specific theme (say, "

prison chic

"), highlight it and walk through all the features that make the house a memorable purchase.
TikTok is an ideal avenue for real estate agents who want to exhibit extraordinary homes and draw in possible purchasers. Focusing on hidden rooms and unique property features allows you to create engaging content that sets your real estate business apart from the competition. 
Luxury Home Tours and High-End Outdoor Spaces
Everyone loves looking at luxury properties, even if they aren't in the market to buy one just yet. With TikTok, you can reach a wide audience by showing off your most impressive properties.

Protip: with AgentFire, you can create stunning listing pages highlighting breathtaking interior design elements in luxury homes, such as high-end finishes, state-of-the-art appliances, and custom architectural details. Read our 5-star reviews from successful real estate agents.
AgentFire just built and launched our 10-generation real estate website. The experience was an unexpected miracle. We had a wonderful experience with Max, Sergio and others, and we now have an amazingly functional and beautiful website. We have had good websites before with Agent Image and other brands but our experience with AgentFire and our new website blows their competition out of the water. BRAVO!
Show off Interior Design Elements in Luxury Homes
Fancy light fixtures: Share videos of stunning chandeliers or other custom lighting that make your property appeal to high-end buyers.
Gourmet kitchens: Showcase kitchens with top-of-the-line appliances and expansive counter space, allowing prospective clients to picture themselves throwing lavish dinner parties in the property.
Expansive master suites: Highlight master suites with spa-like bathrooms and spacious closets.
Lavish Backyard Paradises: Give tours of resort-style outdoor spaces with pools, jacuzzis, or fire pits.
Consider incorporating storytelling elements into your TikTok videos to enhance engagement with viewers interested in luxury real estate. Share anecdotes about the history of a property, its architectural significance, or even personal experiences from previous owners that add depth and character to each home. Through this, you'll create an emotional connection with potential buyers by providing content beyond traditional listing details while showcasing your expertise.
Brand Yourself as a Luxury Agent
Do you drive a Tesla? A Ferrari? Are you an extremely smart dresser with an impeccable style? Incorporate this into your TikTok content so that buyers see you as a high-end agent who sells luxury homes and lives in the luxury lifestyle.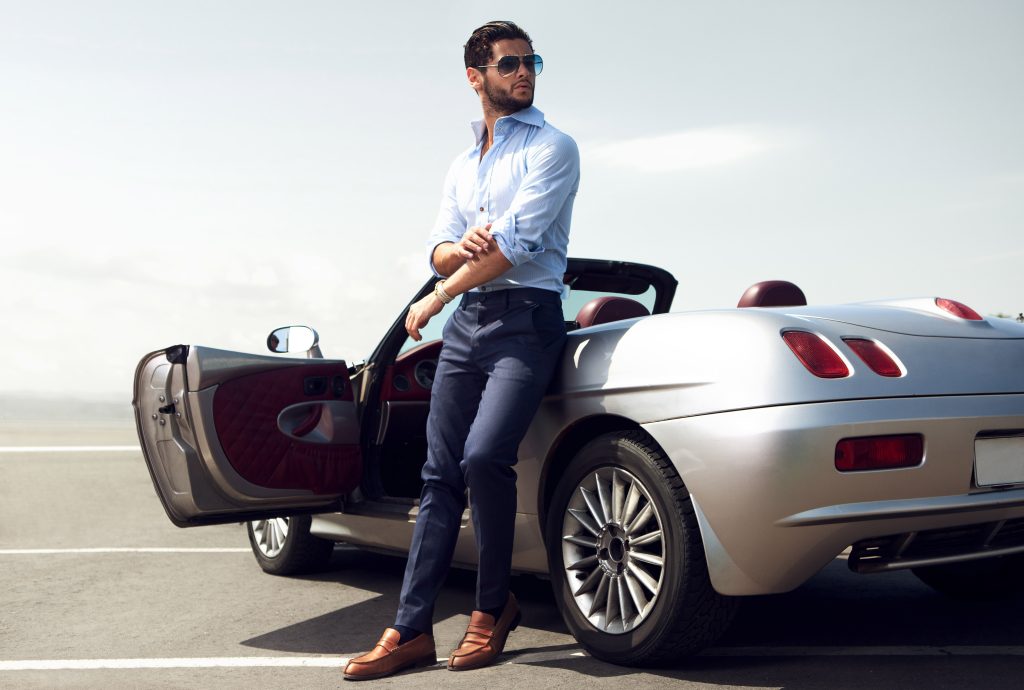 Don't be afraid to spice things up – people love to watch someone who doesn't take themselves too seriously. Have fun with your videos; don't be afraid to inject humor and personality into your content. 
Key Takeaway: You Can use TikTok to showcase luxury home tours and high-end outdoor spaces by highlighting exquisite interior design elements such as chandeliers, gourmet kitchens, and expansive master suites. Incorporating storytelling elements and your personal high-end brand into the videos will help create an emotional connection with potential buyers while demonstrating expertise in real estate.
Real Estate Coaching and Investment Insights
Building your personal brand is essential to being a successful real estate agent, and TikTok is an excellent way to showcase your personality and prove that you have the knowledge necessary to help buyers find their dream homes.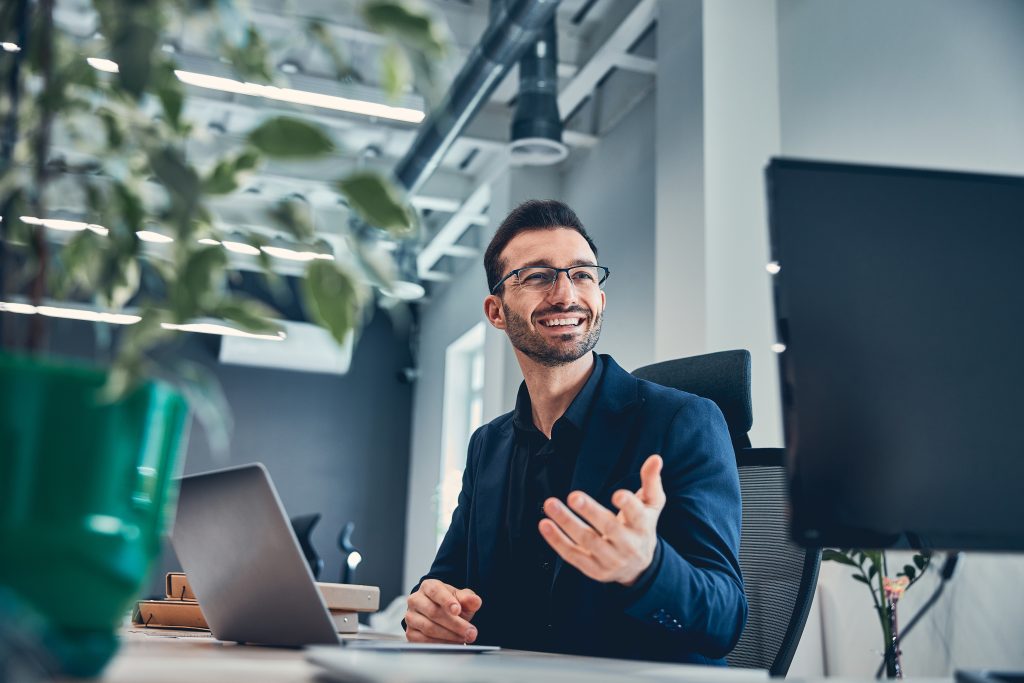 Tiktok can help you effectively market your business – and yourself – by creating engaging content that resonates with your target audience. Film yourself giving simple tips or advice related to real estate and use text blocks within videos to provide practical, interesting, or amusing factoids about staging properties or debunk common myths about buying and selling homes.
Debunk Misconceptions About Home Buying
What's holding potential buyers back from getting the home of their dreams? Use TikTok to help assure potential buyers that you can get them over any real and imagined obstacles they might be thinking about during the initial home-buying phase. 
You don't need a perfect credit score to buy a house:

While good credit is a major advantage for a buyer, many lenders offer loans for those with less-than-perfect credit scores. Put together a short video explaining some of the options for low-credit buyers. 

You can buy home with less than 20% down:

Provide a brief overview of some current loan programs requiring lower down payment percentages. 

Renting is not always cheaper than buying:

Some buyers are on the fence because they need to see the financial upside of investing in a home. Walk through various scenarios in which buying a home will benefit the buyer in the long term, even if renting a place seems cheaper to them now. 
People love videos that debunk incorrect information or provide an easy-to-understand summary of something that seems complex, so use your unique expertise as an agent to share your knowledge with buyers so that they have the information needed to move forward in the buying process. Eventually, they may turn to you for help finding their perfect home. 
Explain Tricky Concepts to Home Buyers
Many buyers (and even some homeowners) don't know what the heck escrow is. Can you explain it to someone in 30 seconds? Do it via Tiktok. The same goes for mortgage options, negotiation, and home inspection tips. 
It's likely that you already have tons of real estate knowledge – and could rant about real estate to someone for minutes or hours on end –  so get started by recording 5 short videos explaining some of the key aspects of home-buying today. 
With your help, new buyers will be more confident in their ability to make informed decisions during home buying. 
Tips on Building a Profitable Investment Portfolio
Many of your buyers are likely looking for homes to buy as investment properties, either as long-term or short-term rentals. Appeal to this segment by providing tips on scouting properties, calculating return on investment, managing rental properties, and leveraging tax benefits associated with owning multiple homes. Making bite-sized videos are perfect for busy entrepreneurs who want actionable information without spending hours researching online.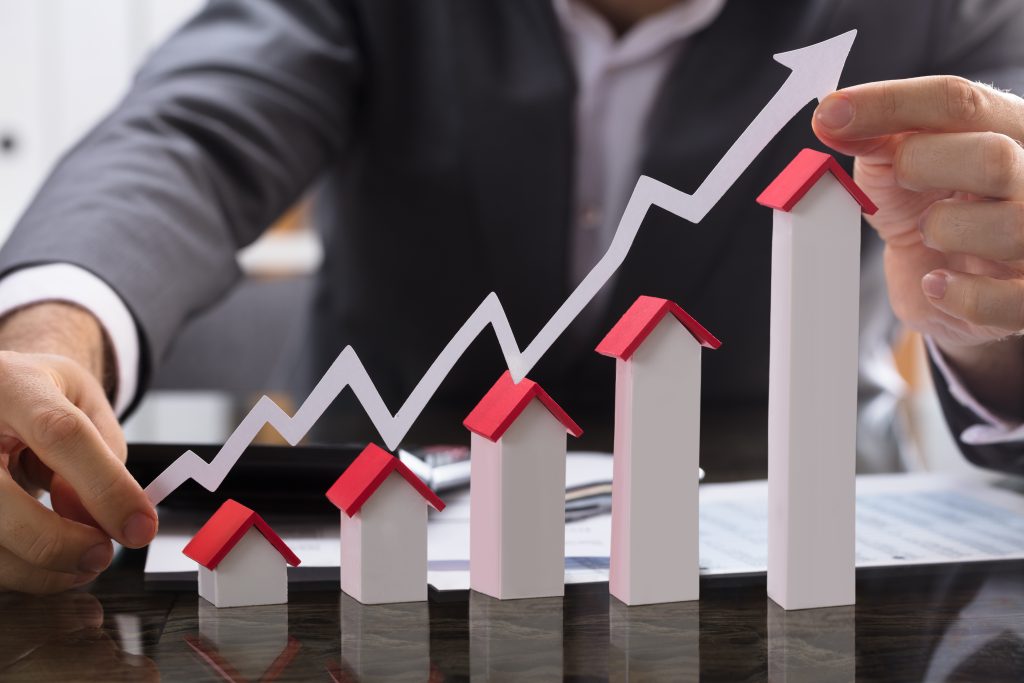 Do you have unique data about your market that you're willing to share? If you're knowledgeable about home appreciation values or what ROI some of your buyers have seen, share it on TikTok. Doing so will make it clear to buyers that you're the right agent for their next investment. 
Video Testimonials from Satisfied Clients
While having testimonials on your site is an essential part of real estate marketing, get more bang for your buck by sharing success stories on TikTok, too. Via short videos, you can tell engaging stories about your clients moving into their dream homes or investors snagging great properties, all thanks to you.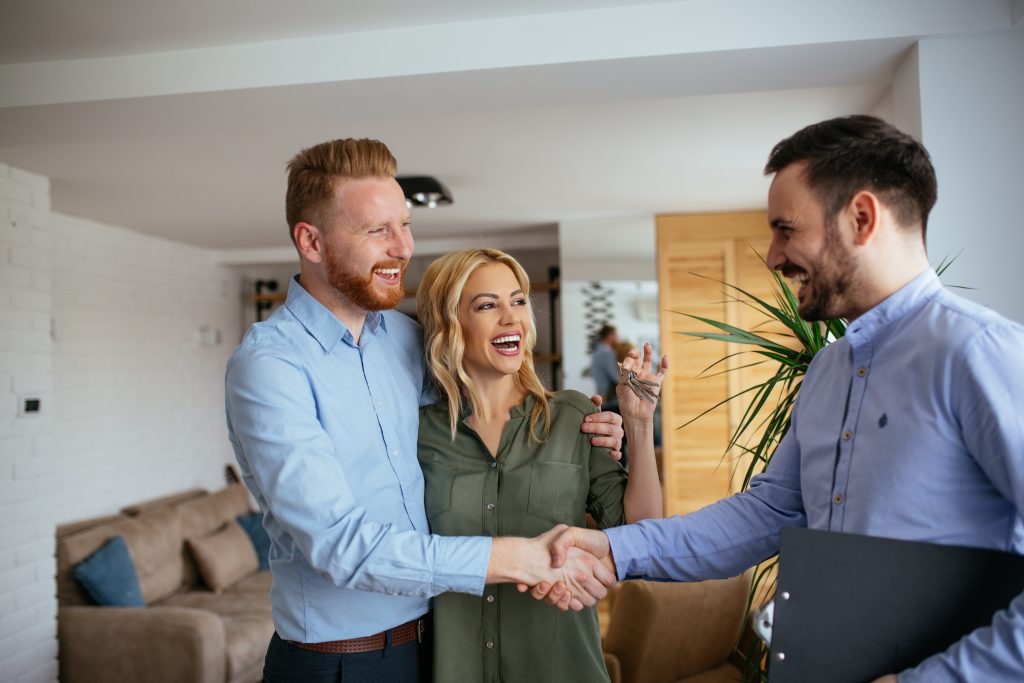 Happy Homeowners Sharing Their Success Stories
Encourage your clients to record their experiences working with you – either how you aided them in locating the perfect residence or marketing their property at the percent price. 
When your next property closes, ask the buyer if they'd be interested in having you record a short video of them walking up to the property and giving you a tour, along with sharing how you made the entire buying process quick and easy.
@anastasiasluxuryliving Grab your tissues!! Client Testimonial 🗝️ My "Closing Day Experiences" are a celebration of achieving my clients real estate goals. Not only did my client purchase her dream home, her beautiful daughter Zoé got to witness this dream unfold every step of the way.🥹 They cherry on top of this transaction was our appraisal came in $45,000 ABOVE our purchase price!✨ Dana, thank you from the bottom of my heart for your unwavering trust in me and my expertise. We have had late night conversations. We have laughed and cried. We have prayed together intently, trusting and believing God that what is for YOU, will not pass you by. And look! Your journey has inspired many to keep going, I am so elated for you and Zoé! If you are searching for a dedicated realtor to assist you, at any price point, send me an email. I'd love to hear about your goals and discuss how my premier services can benefit you. Anastasia Hunter, MBA, Associate Broker Exp Realty Of California | #01949710 💌:Anasta[email protected] 💻:www.AnastasiasLuxuryLiving.com #AnastasiasLuxuryLiving Client-Focused | Results-Driven 📚 You can purchase my book Foolish Faith available on Amazon. 🎤 To inquire about speaking engagements please send me an email. 👩🏾‍💻 To schedule a buying, selling, or staging/design consultation please visit my website or click the 🔗 in my bio. #LiveYourLuxury . . . . #AnastasiaHunter #InlandEmpireRealEstate #InlandEmpireRealtor #LARealEstate #LARealtor #LuxuryRealEstate #NACA #HGTV #DreamHome #LuxuryHome #BlackGirlLuxury #LuxeClosings #MillionDollarListing ♬ original sound – Anastasia Hunter 👑
Investors Praising Your Guidance in Property Acquisition
If you've successfully guided investors through property acquisitions, ask them to share brief video testimonials highlighting the benefits of partnering with you. They might discuss how your market insights led them toward profitable investments or praise your negotiation skills during a transaction.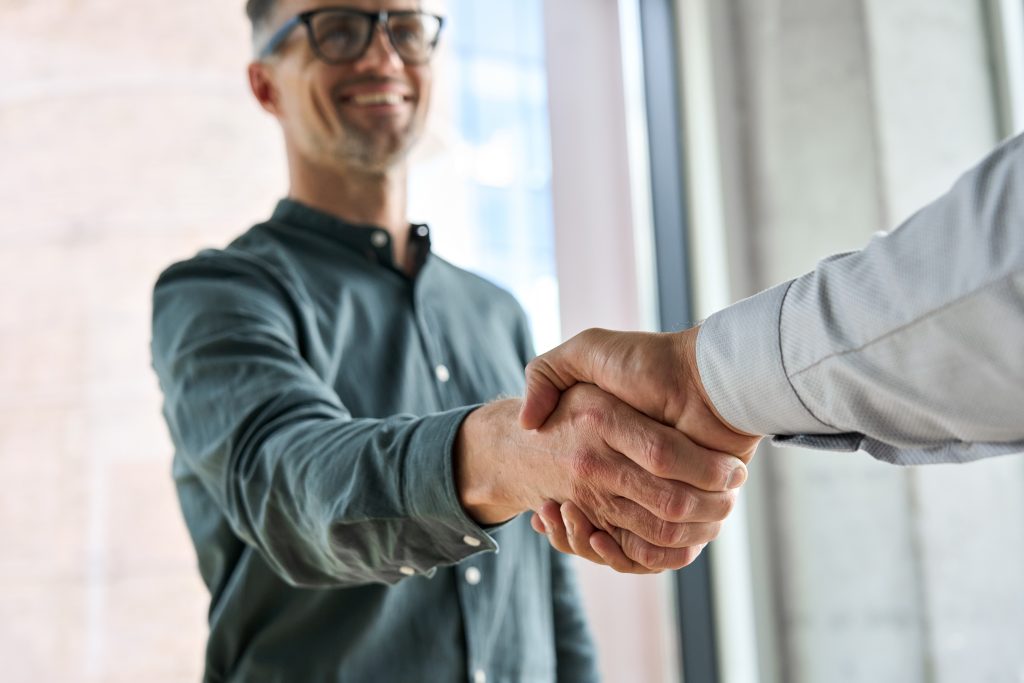 By showing that successful investors have worked with you, potential real estate buyers will get a sense of FOMO and want to reach out to you when considering their next investment.
Key Takeaway: You can use TikTok to showcase video testimonials from satisfied clients, happy homeowners sharing their success stories, and investors praising their guidance in property acquisition. Video is a powerful storytelling tool, so incorporating client testimonials into a TikTok strategy will help you appeal to the emotions of buyers and investors.
Showcase Local Events and Amenities
Understanding the neighborhood and local culture is vital if you want buyers to picture themselves in a home. What's the vibe like where your properties are located? With TikTok, you can show buyers what it would be like to live there, both in their day-to-day and on special occasions. 
Festivals and Celebrations
TikTok is an excellent platform for showcasing festivals, celebrations, or other popular neighborhood events. For example, if there's a well-known street fair or annual parade near your properties, create content at the event to showcase the food, people, and activities.
Family-Friendly Amenities Available Within Communities
In addition to local events, create videos highlighting family-friendly amenities like parks, playgrounds, indoor play areas, libraries, or other facilities catering to families with kids.
Idea #1:

Create short video tours showcasing different neighborhood parks and highlight features such as playgrounds or trails.

Idea #2:

Film yourself enjoying the libations of a local brewery or winery or while having a meal at a popular dining spot to show off the local flavor of the neighborhood

Idea #3:

Show off transportations options such as metro stations, bus routes, or bike lanes
By creating video stories about the local community on TikTok, you can demonstrate your knowledge about the area while making it easier for clients to picture themselves actually living there. As a real estate agent, you need to be seen as a hyperlocal expert; TikTok videos are a fantastic way to do that.
Key Takeaway: Use TikTok to showcase your knowledge of local events and community life, such as events, amenities, and local businesses. By creating engaging content that highlights what makes your neighborhoods unique, you can establish yourself as a hyperlocal expert while connecting with potential clients seeking homes in your market.
Real Estate TikTok FAQ
What Are the Best Topics for Real Estate Videos?
TikTok is a visual medium, so showing off homes (especially luxury homes), highlighting unique property features, and sharing customer testimonials are an excellent fit for the platform. 
Additionally, if you can provide bite-sized information on complex topics related to real estate, such as investment or tips, or advice on navigating the mortgage process, you'll likely be successful with your content. Just keep it concise and entertaining, and don't be afraid to show off your personality! 
Why Is TikTok Good for Real Estate?
TikTok isn't just for teens doing viral dance moves – more than half of TikTok users are over 30, making it an extremely valuable channel for real estate agents trying to target homebuyers searching for their next or first home.
How Can I Get Started on TikTok as a Real Estate Agent?
The only way to get started on Tiktok is by doing! Set aside a few hours each week to create short videos highlighting your properties or expertise, then tweak your videos based on performance. 
Be sure to investigate relevant hashtags related to your market and neighborhoods so that your target audience sees your videos. 
AgentFire makes it easy for real estate agents to build beautiful websites and generate more qualified leads. Book a demo today to see how we can help you grow! 
Check out this article next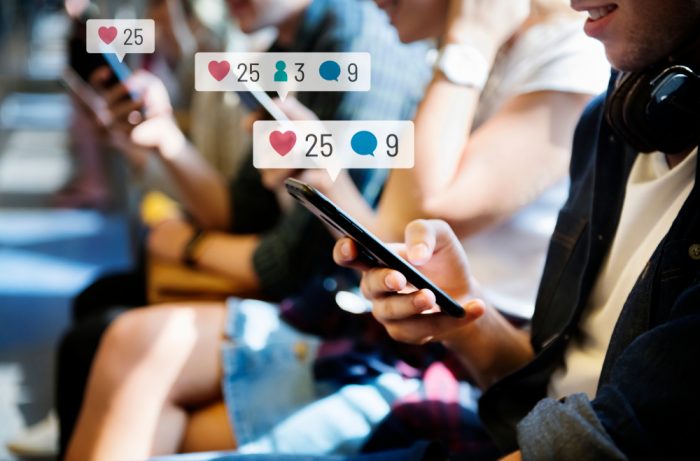 11 Important Real Estate Social Media Predictions for 2023
Making smart social media predictions can make the difference between sinking or swimming in the new social media landscape.  It can seem like a cons…