In this article, we take a look at 5 signs that your buyer leads are well positioned for buying a home, and are getting ready to pull the trigger on it.
So you've been able to build quite a large database of leads, and you've kept in touch with some of them for years. 
You've been sending them general real estate marketing information, but they haven't bought a house yet. How can you know whether any of your contacts are ready to buy a house or not? What signs should you look for? And once you've identified them, what should you do about it?
Let's take a look at some of them in today's article.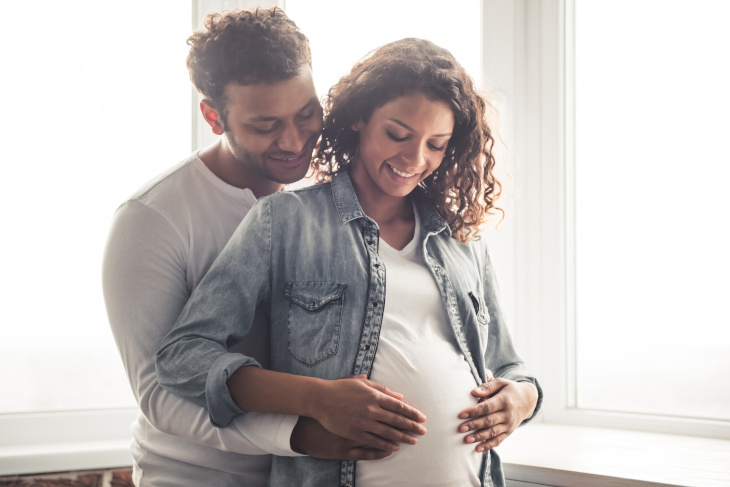 1. Your Buyer Leads Just Reached A Major Milestone In Life
Becoming a homeowner is a lifetime goal that most of us would love to achieve. And we have all dreamed about how we expect the whole situation to play out. And sure, we would love to have the perfect set of circumstances going for us before jumping into homeownership.  But certain life event changes can push us into homeownership much sooner than expected.
Some of these life events include expecting children, family members needing to move into your home, receiving an inheritance, or a new job offer.
So if any of your contacts are experiencing any of these life events, get on their radar and reach out to them. Be tactful, and show genuine interest in them and their new life circumstance. At the same time, remind them that you're a real estate agent and that you can help them meet their new homeownership needs, as well as guide them through the process, and help them protect their interest.
Make sure you also remind them that as home buyers, they're not on the hook for your commission.
2. Your Buyer Leads Are Well-Positioned For Financing
One of the main obstacles to homeownership is financing. Real estate is VERY expensive. And of the publishing of this article, we're seeing a massive real estate boom and housing prices are skyrocketing. While this greatly benefits those that are already homeowners, it also makes it even more difficult for first-time buyers to get into the market.
So if one of your leads is well positioned to qualify for home financing even under the current economic climate, has an excellent credit score, is a disciplined saver, has good job security, and lives well within their means, stay in regular touch with them. Look for homes that have great investment potential, and have them at the ready when reaching out to them.
And if your lead is already shopping around for financing, even better. If they have not spoken to a lender yet, encourage them to get a pre-approval letter. You can refer them to a mortgage lender you trust.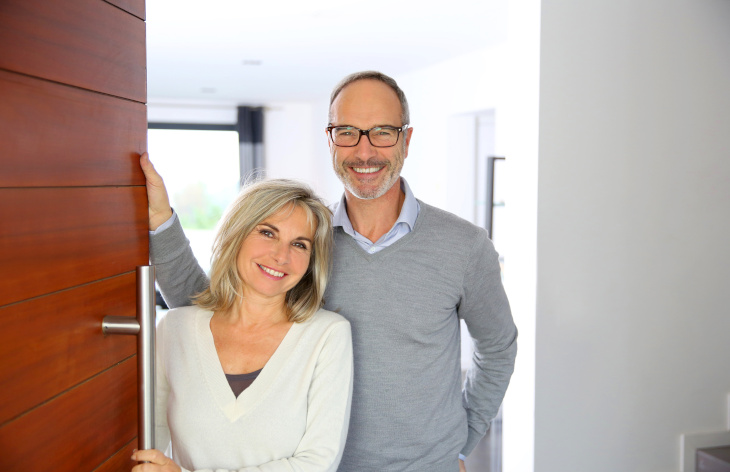 3. Your Buyer Leads Have Lived In The Same Place For Many Years
According to NAR, the median US homeowner lives in the same home for 13 years. This length of time varies from place to place. For example, the median homeowner in Austin, Texas holds on to a home for 8 years, while Pittsburgh, Philadelphia homeowners do so for 16 years.
Do a little research, and see what the median and average homeownership length is in your area of service. And if one of your leads is approaching that length of time, reach out to them and offer your services.
Get Our Pricing
Want to dominate your hyperlocal real estate market? Then you need to check out AgentFire's Spark Sites.
Click the button below to learn more about pricing.
4. Your Buyer Leads Already Know What They Want
As we mentioned in past articles, every buyer (no matter the industry) goes through a cycle called the "buyer's journey." This journey has 3 main stages, the awareness stage, the consideration stage, and the decision stage.
The awareness stage is where the buyer becomes aware of a problem, and starts doing research in order to better understand that problem. In real estate, this could be the initial research stage on real estate in general. 
The consideration stage happens when the buyer already knows what their problem is, and looking for ways to solve it. This is the stage in which a homebuyer already knows that they want a house, and is now figuring out how big it needs to be, its location, and desired features. They may start looking for financing options but are not quite ready to make a buying decision yet.
Under the decision stage, they already know what their ideal home looks like, their budget, and their desired timeframe. At this point, they are shopping around for real estate professionals, and may already have pre-approval from a lender.
So if your lead has already mentioned that they need a 3 bedroom, 3 bathrooms detached or semi-detached, under $500,000 home, that lead is pretty close to buying.
5. They Have A Reasonable Timeline, And Have Demonstrated They Are Serious About Buying
Have you ever heard that work moves to occupy the time allocated for its completion? Well, if your lead only has a vague idea of when to find a home, the whole process is most likely going to drag on and on.
On the other hand, if your led only has a few months to find a house, they will do everything that needs to be done to make sure the process goes through. 
Of course, while you have a fiduciary duty to your clients, and you must protect their interests, you also have to make sure you're dealing with a serious client. To do that, it helps to ask qualifying questions. Some of them include:
Some buyers feel like by reaching out to several agents at the same time, they will increase their chances of finding the right home for them, or because they want to find the agent that "offers the lowest commission rates." And yes… sometimes they just want to spend their weekends looking at houses they have no intention of buying.
Of course, as a real estate professional, you need to value your time and energy. So don't feel bad about asking your leads if they are already working with another agent or broker. This can give you some insight into whether or not they are serious about buying or not.
In addition, it might be a good idea to require a signed buyer's agent agreement. That way, you can do your work to the best of your ability, and know that whatever happens, the time you spent working with a lead would not be wasted.
Whatever answer you get will give you a much clearer picture of how serious your lead is. So for example, if they have been looking for a house for over a year or so, this could be a clue that they are not that motivated, their finances are not in order, or their home prices expectations are too detached from reality.
While pre-qualification is only a step in securing financing, it is a clear indication that the buyer is serious, and they have already done some of the work that needs to be done. Pre-qualification can also help you make a stronger buying offer once you help your lead find the right home for them.
Pre-qualification also gives you a concrete price range for properties your client can afford.
Of course, if they still haven't been pre-qualified, it's not an indication that this isn't a good lead. It just means you need to direct them in the right direction.
This question is quite direct and could come as way too pushy if you don't build enough rapport before you ask it. But make sure you don't skip it.
If the answer isn't "yes" or "absolutely", or anything along those lines, your lead is most likely not ready to buy. They are not quite at the decision stage of their buyer's journey and need to be nurtured further. Use your judgment as to how much time you should dedicate to these leads right now, and prioritize leads that are closer to making a buying decision RIGHT NOW.
Conclusion
If one of these factors applies to the lead, you may be sure that he is in all probability ready to buy a new house. You can find a wide range of properties on the internet from the area of his choice that will fit his budget and other requirements. 
You can arrange tours in many cases as well. So, go for it. A good prospect can play his part by showing you that they are ready. They have decided what they are looking for, will set a reasonable timeline, and get pre-approval in advance. 
If you want more in-depth articles, tactics, strategies, and advice – subscribe to our newsletter, The Spark. And if you want to dominate your hyperlocal real estate market, check out AgentFire's Spark Sites, #1 rated for several years in a row.
And the best part? You can try out all of its amazing features for free with our 10-day trial.
Check out this article next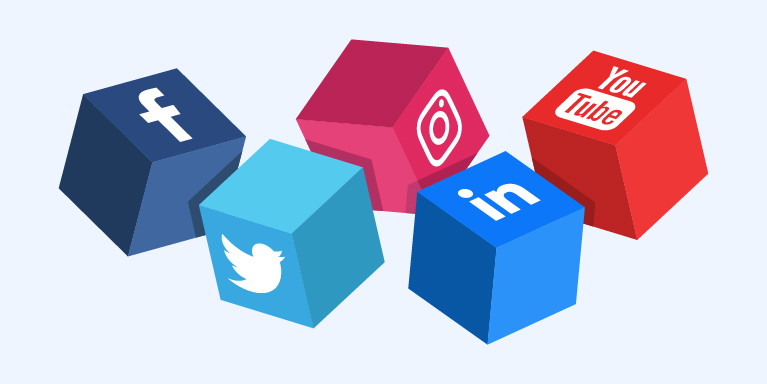 7 Winning Social Media Strategies for Real Estate Agents
Most agents want to be good at social media... but end up not quite getting there. Agents are either loving or hating the new digital marketing landsc…