People are uncertain about the future and many are struggling to adjust in this new way of living. They're looking for guidance. Your blog is a fantastic opportunity to provide leadership and value, help others move forward, support our front liners and keep your community up-to-date on the state of the pandemic.
Now more than ever, our communities crave information. People are uncertain about the future and many are struggling to adjust in this new way of living. They're looking for guidance.
Your blog is a fantastic opportunity to provide leadership and value, help others move forward, support our front liners and keep your community up-to-date on the state of the pandemic.
To get you started, here are 50 COVID-19 real estate blog ideas that can help you provide meaningful value to your readers: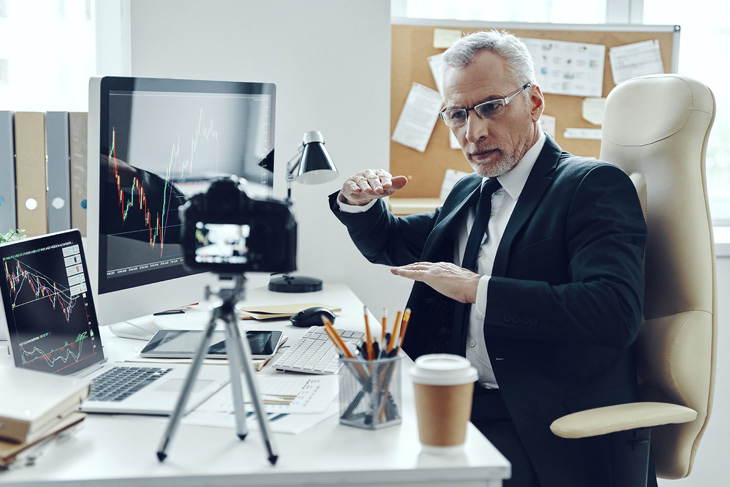 Real Estate Insider Knowledge
1. Our Team's Response to the COVID-19 Pandemic
Take this chance to elaborate on the measures that your team has taken to keep team members, clients, and vendors safe during business operations. 
The Houston Properties Team posted about their Safe Seller Program that demonstrates their ability to fulfill their side of the business while strictly adhering to safety guidelines. Read it and get inspired: The Houston Properties Safe Seller Program: Sell Your Houston Home Today.
2. How Technology is Keeping Me in Business
The business world has done extremely well to adapt to the pandemic. You can complete an entire real estate transaction from the comfort of your house. How do you do it? How are other companies thriving in this environment? What sort of technology makes this all possible?
3. What is Virtual Staging?
Virtual Staging a huge boon to sellers during the pandemic. You could do a software review or a walkthrough of your favorite software and show how it works in action. 
4. How to Take Exceptional Photos of Your Home
Good home photos and videos are especially important right now. What are some helpful tips you've picked up over your years of listing homes?
We actually wrote a similar piece: Take Your Real Estate Photography to the Next Level With These 12 Tips. Feel free to use some of our tips in your own article!
5. My COVID-19-Proof Marketing Plan (For Sellers)
How are you going to continue to provide exceptional service to your sellers during the pandemic? What's your marketing strategy? Are you going to hold a virtual open house? List with a 3D virtual tour?
6. How to Keep Yourself Safe During a Showing (For Buyers)
There are simple best practices buyers can observe when attending a showing such as to avoid touching surfaces like door knobs. List down what you know.
Houston Properties made a simple but solid infographic on the subject:
7. Need to Buy or Sell a House in (Location)?
If your sphere trusts you, they'll trust your referrals. Do you have reliable agents in your network in different locations? You can promote them on your blog.
8. The Basics of Online Contract Signing
This is a great post to share with clients who are likely to close while the quarantine is still in effect. Just write about what equipment and requirements they need to prepare, what to expect, how to operate the software, etc. Focus on making the process as clear and as easy as possible.
9. Understanding COVID-19 Contract Addendums
This is another post that should be shared pre-appointment so that everyone's on the same page. You can eliminate anxiety through clarity, making sure clients feel better equipped to move forward. You can check out the NAR's Transaction Guidance During COVID-19 post for more information.
10. A Guide to Selling During a Pandemic for FSBOs
What are the pros doing that FSBOs can adapt? How can your own COVID-19 strategy be distilled into basic best practices for people who want to sell their homes themselves? Make sure you include a CTA at the end of the article for any discouraged parties… 😉
11. Relocating During the COVID-19 Pandemic
Many people have had their plans to move put on hold, but just as many can't afford to stay. Do you know moving services that are still in operation? What guidelines should be strictly observed during the move? Can you make moving possible for your clients?
Here's a great article by the New York Times that goes over safety guidelines when you absolutely have to move: So You're Thinking of Moving…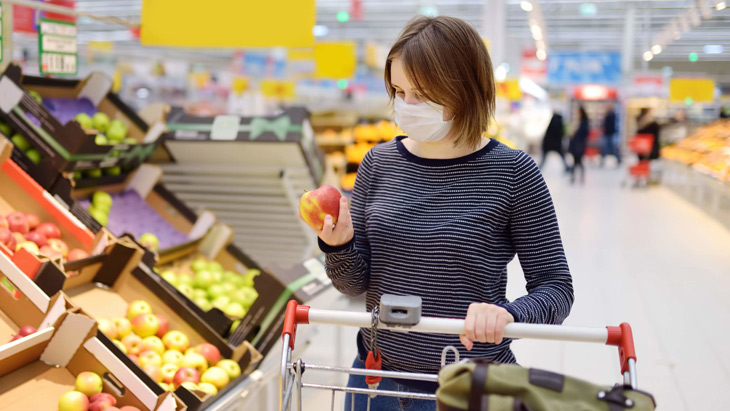 Hyperlocal Knowledge
12. What Local Fundraisers Can You Donate To?
We have some brave people on the frontlines right now including local volunteers. Give a short summary on their cause and provide a link.
13. What Businesses are Open?
What local businesses are still in operation and how can they accommodate you? Is the pharmacy down the street still taking customers, but requires masks and social distancing? Are there any plumbers or babysitters still doing business? Put your sphere to use!
14. Want to Volunteer?
Various communities pulled together and opened community kitchens, ran food programs, provided assistance to seniors, and so forth. Not to mention that there are patients that still need blood donors!
People tend to bond over crises and most of us genuinely want the opportunity to help. Check out this post by The Red Cross of Northern Ohio and see if you can promote a similar initiative in your community.
15. In-Demand Jobs TODAY in (Your Neighborhood)
This may seem like an unlikely topic to write about given the circumstances, but your sphere or the people they know might really be in need of financial security right now. The fact is that the world still needs to function even during a pandemic, and it needs people to do so.
Here's a great post from LinkedIn about opportunities opening up during the COVID-19 crisis: New LinkedIn Data: Coronavirus Drives Demand for These Jobs.
16. Local Help Directory
List down local organizations like volunteer groups and food drives, the local Red Cross, hospitals that can still take in patients, emergency medical services, etc. Your goal with this post is to help others help others (that's not a typo).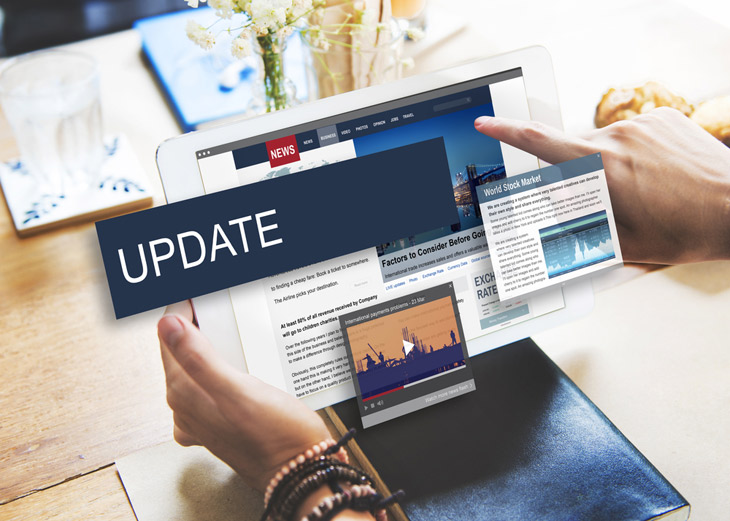 Information
17. Weekly Market Updates
Provide valuable market information like current updates, challenges, and workarounds to the quarantine, as well as predictions of future market movement. Continue to update the post and feature it every week in your newsletter – it's a great chance to gain regular visitors and position yourself as an authority.
This post by the Sereno Group is a great example of a meaty and relevant resource post. 
18. COVID-19 Stats by State
Your sphere may have relatives out-of-state and providing this information will help quell a lot of anxiety and keep family members up to date.
Here's a great example from The Cut: Everything to Know About the Coronavirus in the United States.
19. Setting the Story Straight
There's a lot of speculation and misinformation out there that's causing people to panic. Be a voice of logic and authority by helping the layman understand the "big picture" of the pandemic and its effect on real estate.
Check out the article "A Recession Does Not Equal a Housing Crisis" by Keeping Current Matters for inspiration on the kind of reassurance and guidance we have to provide in these troubled times.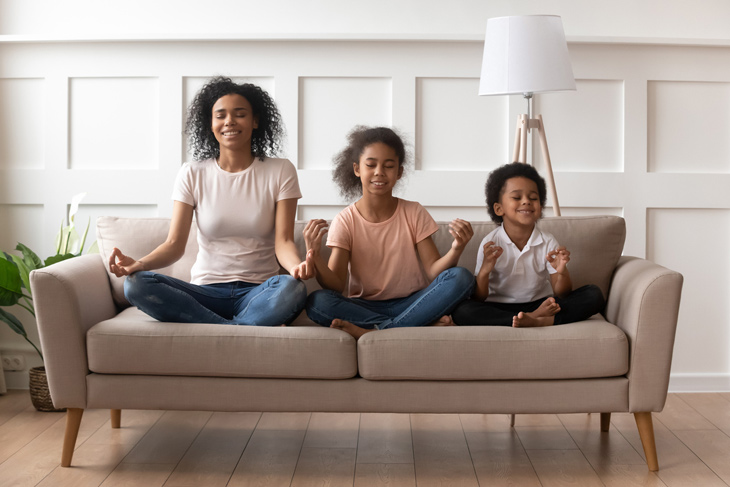 Best Practices/Education
20. How to File for Aid, Insurance, Relief
The government has been moving to soften the blow of the pandemic via the Stimulus Bill. Your sphere may not directly be in need of this information, but they might know someone who does. Depending on your niche, you might want to focus on the most relevant information. 
Inman wrote a great article breaking down the bill here: Making sense of the Senate's coronavirus stimulus bill for real estate agents
21. How to Manage Your Finances During and After COVID-19
If you have your own financial plan to help you land on your feet, you can share some advice. Better yet, if you have a professional in finance in your sphere, ask them to chime in.
22. Thrifty Living: Simple Ways to Cut Your Expenses
Right now, a lot of people are trying to stretch their dollar for what it's worth. If you have any hacks that lower expenses, you could help a lot of people.
Here's an example from The Motley Fool: 20 Ways to Cut Spending. Make your version relevant to the COVID-19 quarantine situation.
23. How to Set Up Online Marketing for Your Business
You may have some small business owners or side hustlers in your sphere that are now facing a great opportunity to pivot. As a real estate professional (and an avid reader of The Spark!), you likely know your way around the world of online marketing. Share your knowledge! 
Need a refresher? Our blog, The Spark, has loads of resources about digital marketing that you can use for inspiration. While all of our content is focused on real estate, a lot of our tips are applicable to any business. You can start here.
24. 10 Ways to Deal With Cabin Fever
We are in an already stressful environment and being stuck at home can feel downright claustrophobic. Do you have any tips that can help people stay sane indoors?
Homeownership
25. How to Disinfect Your Home
How can one systematically sanitize their home and keep their family safe before and after supply runs?
26. How to Build a Home Office
Right now, home is not just a place to eat, sleep, and spend quality time with family. It's your headquarters, your official place of business – your Batcave. How can you turn your home into an ideal study/work environment?
27. Simple Home Renovations to Keep You Busy
While work keeps us busy, some people need to do productive physical activity to stay sane. And since we're staying in the same, single environment most of the time, what better time to make some improvements?
28. Lighting Hacks to Brighten Up a Room
Having good lighting is key for staying productive at home, which is what most residents are struggling with right now. Here's a great example from Erik Taylor of RE/MAX: 3 Tricks to Instantly Brighten a Dark Room.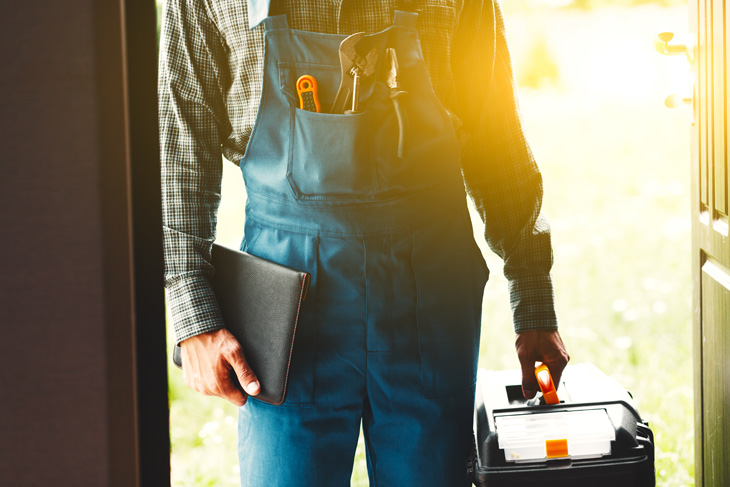 Specific
29. How to Maintain a Garaged Car
Depending on your area, that car might not be getting a lot of use for weeks. What preventative maintenance and simple regular monitoring can you do to keep it in top shape?
A month of disuse should be okay, but small things like checking the battery and inflating the tires will ensure fewer headaches when the quarantine is over and you have to be at the office by 8 am the next day.
30. How to Set Up the Perfect Date at Home
It's not for everyone, but this topic could shine in niches that include markets like young couples, newlyweds, small families, old married couples, etc.
When a romantic dinner at your favorite restaurant can be fatal, what bonding activities can couples do at home? 
Get Our Pricing
Want to dominate your hyperlocal real estate market? Then you need to check out AgentFire's Spark Sites.
Click the button below to learn more about pricing.
31. COVID-19 Portfolio Management Tips for Investors
Do you have investor clients? Based on your local market knowledge, what questions do investors have on their minds right now that you can answer in a blog post?
32. How to Stay Safe in Your Apartment Complex
Many are dealing with a communal living situation – in fact, this might even be your niche. What extra precautions can these residents take to stay ahead of the unique challenges they face?
33. How to Make Single-Story Homes Look Bigger
When everyone's home 24/7, the space can start feeling cramped real quick. Give them some tips to still make peace and productivity happen during the suffocating quarantine.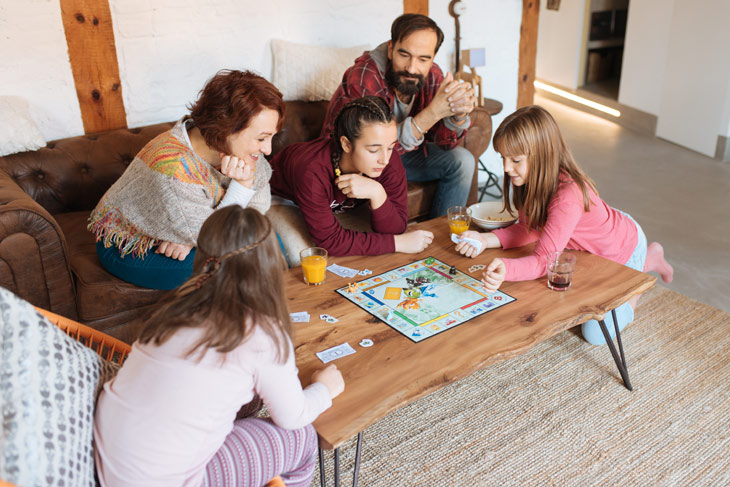 For the Family
34. How to Turn Your Backyard Into a Pet's Paradise
With neighborhood parks being shut down or heavily restricted, your clients' "other children" won't be getting the exercise they need the regular way. How about a DIY obstacle course? A doggie gym?
35. How to Develop Self-Study Habits in Your Kids
Kids today are stuck at home with no incentive to study. If you're a parent yourself or have an educator in your sphere, you could give some valuable tips.
36. How to Keep in Touch With Your Family Through Video Conferencing
Loads of families have relatives out-of-state right now and they're probably worried sick. Write a simple blog post that can help them keep in touch through video – you could suggest your favorite software, write a how-to, and you can even record a walkthrough video to go along with the post.
37. Break Out Those Board Games
Do you have any favorite board games or card games? This is an awesome chance to talk about the good ol' days when it was just you, your siblings and a heated game of scrabble over a bowl of popcorn.
38. How to Keep Your Kids Occupied so You Can Actually Get Some Work Done
Your kids are probably the best excuse you can use to take a break or put off work for a few hours. If the majority of your clients are parents, help them avoid falling into that trap!
39. Getting Your Kids Used to Remote Learning
The near future of traditional education is uncertain. Being in the midst of a global pandemic, just the idea of students in a dorm sounds like a nightmare waiting to happen. 
Schools like Zhejiang University are already holding virtual classes similar to how we hold virtual meetings for work. Maybe now is a good time to get kids familiar with this kind of learning environment.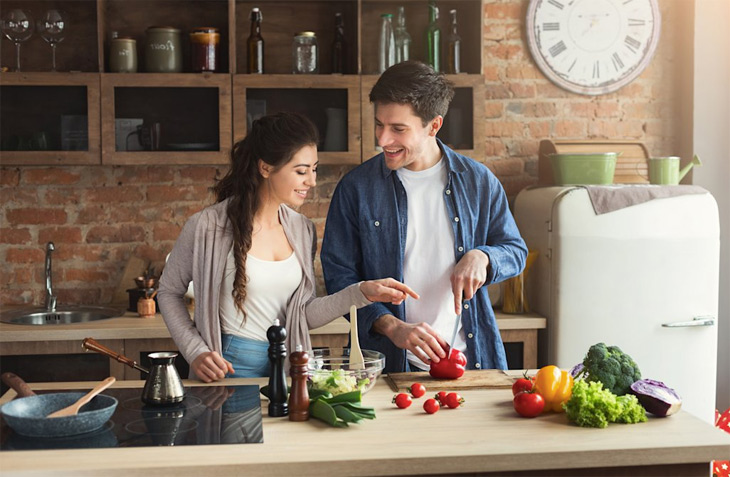 Motivation and Self-Development
40. Trials by Fire
You might want to come up with a cooler title – because this post is all about you. What did life teach you that you can share with others?
We're all going through some hard times right now and your story could give others the courage to keep going. I'd like to share this post by Russ Hunter, CEO of Real Estate Machine, as inspiration: Advice from a Former Foster Child to Help You Survive Turbulent Times.
41. How to Stay Productive While Working at Home
Do you have any rituals, rules, and habits that help you stay productive? Share them. Most professionals are adjusting bigtime to a work-from-home environment full of distractions and temptations that their usual levels of willpower isn't prepared for.
42. Quarantined Fitness
An easy and fun topic to write about is your own home-based workout routine. Most people understand the importance of exercise for performing well and staying productive and they're finding creative ways to get their workout in.
43. My Daily Routine
Paint a picture of what your weekday looks like and how you handle the typical daily challenges that you face working from home. Not only do you get to show your work ethic, but it humanizes the person behind the agent.
44. Healthy Meal Prep Ideas
Now is a great time to get into the habit of meal prepping. It's easy to waste time in the kitchen when we don't have to be somewhere – an easy recipe for disaster for our productivity.
45. My Favorite Productivity Apps
Rookie remote workers will look for every trick in the book to help them get work done. Do you use apps like Todoist or PomoDone? Make a list of recommendations.
If you want some examples, we wrote about that topic here: 10 Essential Tools For Real Estate Agent Productivity.
46. How to Set Daily Goals to Get Stuff Done
As a real estate professional, you've probably set a lot of goals over the course of your career and you understand the power of this exercise for self-motivation. How do you set personal goals to ensure you make progress every single day?
47. 3 Things I'm Grateful For
It's scientifically proven that gratitude can make feelings like grief and anxiety more manageable. List down 3 simple things you're grateful for today and invite others to do the same.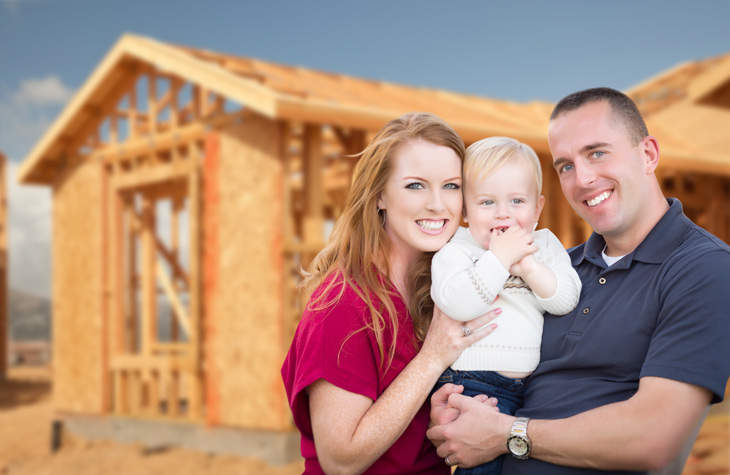 Life After
48. Will Remote Working Be a New Norm Post COVID-19?
AgentFire has been operating in this environment since inception. We have employees from all over the world. It has been long possible to run a company without a brick and mortar, but now businesses have been forced to acknowledge this possibility. 
Will it stick? What do you think? Here's a similar post from LinkedIn for inspiration.
49. When Will Real Estate Go Back to Normal?
There's enough stress that goes with buying or selling a home… Doing that during a global crisis can feel downright defeating. The market will take time to correct itself for sure, and many will need a grace period to recover. But take this chance to reassure your clients that the market is still moving and transactions are still happening.
50. What Are Experts Saying About the Post COVID-19 Economy?
While we watch the housing market with the eye of a hawk, those in our sphere may be stepping into a completely different world once the quarantine is over. Business will return as usual, but financial plans will be in disarray. What information can you curate online that can prepare them for life after the pandemic?
It doesn't have to be a super long speculative essay on the future of the American economy. Check out this post by Keeping Current Matters – an easy read and an elegant curation of info from reliable experts.
Conclusion
Be absolutely consistent with your blogging. Now that you're home with nowhere to go, you have no excuse. This is an unprecedented opportunity for your brand to make a mark as an agent who still does the work in the middle of a global crisis, and as a business that truly cares about its community.
Remember: what you do and don't do for the next few weeks will set the course for the future of your business.
If you want to stay up to date on all of our free and valuable content, subscribe to our newsletter. We publish valuable articles and guides such as this one regularly. That way you can constantly improve your marketing skills, and become a more effective real estate marketer.
And if you want to dominate your hyperlocal real estate market, check out AgentFire's Spark Sites, #1 rated for several years in a row.
And the best part? You can try out all of its amazing features for free with our 10-day trial.
Check out this article next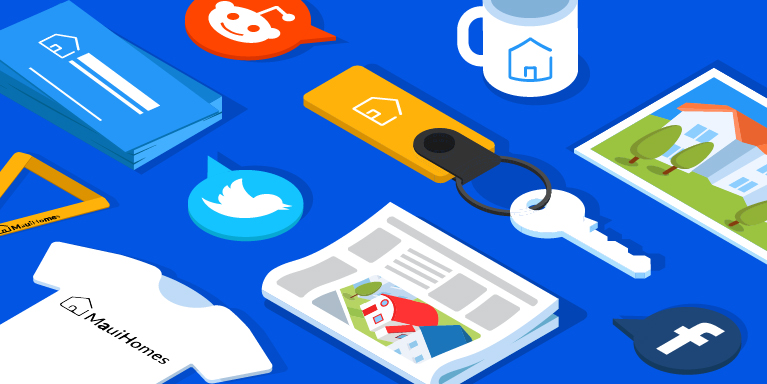 150 Real Estate Marketing Ideas To Supercharge Your Marketing Efforts
If you're looking to take your real estate marketing strategy to the next level, but are stuck in a rut, check out (and save) this massive list of spe…