Most agents want to be good at social media... but end up not being good at social media... so we created these 7 easy to implement tips to truly maximize ROI on your social media efforts!
Most agents want to be good at social media… but end up not quite getting there. Agents are either loving or hating the new digital marketing landscape. If you're the type of person that naturally enjoys sharing and being social, hey guess what? You're likely doing well on social media (so that's why they call it that! ?).
If sharing information with strangers about your personal and professional life seems kinda weird to you… I'm guessing you're in the "hate it" crowd.
Whatever your current level, this article will give you some tips for improving your social media skills by using free platforms as tools to demonstrate your real estate expertise to your community. Because whether or not you think your customers are on Facebook, LinkedIn, Instagram, Twitter or whatever-goes-viral-tomorrow, they ARE there. The only question is how you reach them. Here are seven winning tips to make it happen.
1. Get Focused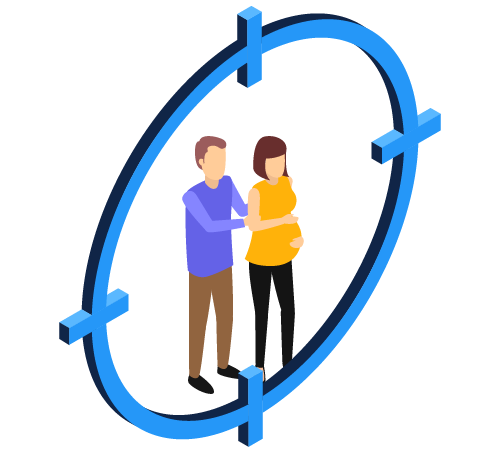 The latest statistics show that… ok, do we really need statistics anymore? Pretty much everyone is using social media. 
If you haven't already nailed down a target customer, whether it's by age, income, profession, or neighborhood, you need to figure out the best fit for you.
Once you know who your target market is, you can figure out what social platforms they're using, and where they're engaging in relevant conversations. Facebook tends to be the 'gold' standard, however, you'll also find large concentrations of younger users on Instagram.
LinkedIn, surprisingly, is making a huge comeback – especially within older generations (and it's where some of the best opportunities currently are for real estate marketing).
So whether you're targeting First Time Homebuyers… Downsizers… New Construction Hunters… the first thing to do is figure out which social media platforms your target niche is using. Next, identify the relative opportunities within that platform, and focus on that.
2. Engagement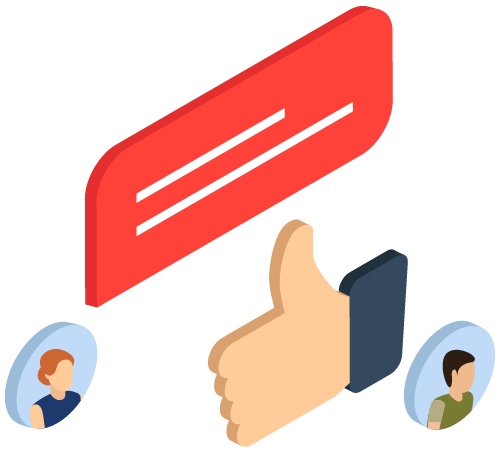 Engagement has become more of a buzzword than a strategy — maybe because the concept is quite simple at its core. In order for your content and profile to be found, your users need to be engaging with you, and you need to be engaging back. 
You can't just post something and go back to what you were doing.
This means the content you share should provide value and start conversations. Speaking more broadly, give your target audience a reason to follow and participate.
Ask yourself "How can I get a conversation started?" instead of the more generic "Let me upload some photos of this new listing."
You should be seeking out content that aligns with your brand and target audience, then commenting, liking, and participating in the resulting conversations.
Likes, shares, and followers are all good indicators of engagement, but at the end of the day, it all comes back to becoming a real part of the conversations that your community is having on these platforms.
You want your name (and profile picture!) to become familiar to your target demographic on multiple platforms. You'll accomplish this by regularly engaging with the group and offering valuable conversation and encouragement wherever you visit.
3. Don't Market, Get Real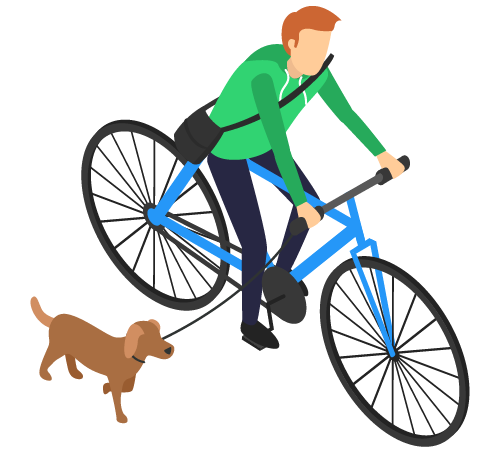 One of the key social media strategies for real estate agents is being social. No kidding! Photos of your beautifully staged single family are great, but if that's all you post, people won't have a chance to get to know you and what your business is all about.
People want to work with others who share the same principles and interests as them. Social media is a great way to show your target market what's important to you. This can create powerful, genuine connections if these topics and themes that are important to them as well.
People are on social media to see what other people are up to. It's what reality TV has evolved into. Everyone's watching everyone. If all your posts are robotically curated, and lack personality, you may as well be wallpaper.
Show a "behind the scenes" look at what it's really like to be an agent, or live in your neighborhood. This is the stuff that gets people interested in you. If they're interested, they're more likely to start following you and sharing your content.
4. Show Off!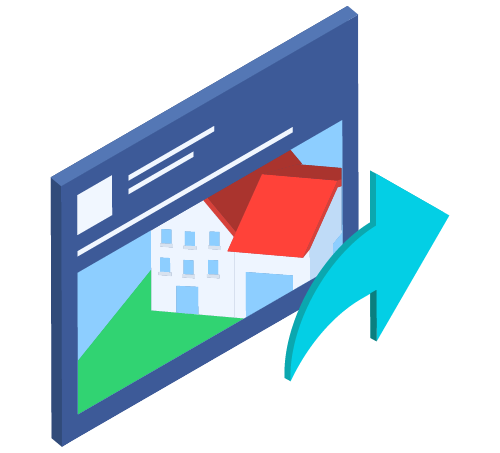 Ask your millennial buyers if they could share a picture (and tag you!) of the closing on their new home. Do this for all your clients, and hey who would've known… that last buyer had 100K followers!
Sure, it's ok to brag about your accomplishments, but find ways to do this in a way that creates engagement. People don't care about what you've done, they care about what you can do for them. Everything you post should have that principle at its core.
Done the right way, these can be some of the most fun and compelling posts for your brand.
5. Tag Everyone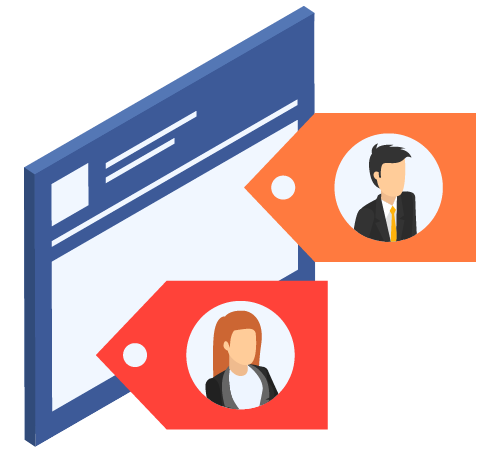 Considering it's just a little extra effort, tagging people and businesses can have a significant impact on who sees your posts. Tagging other users brings them into your conversation. It also helps feature your content to the followers of the account you tagged, even if they don't follow you.
Did you just have the most successful open house ever? Great! Tag the sellers to let them know, tag your brokerage house account(s), tag your regional manager. Did you meet a client at that amazing restaurant in town that everyone loves? Tag them!
Make sure you're extending your reach as far as possible to help peak people's curiosity and click that follow button. It might not make you money in the short-term, but these are the kind of social media strategies for real estate that will help broaden your network and increase your opportunities to make money in the future.
6. Direct Messages (DMs)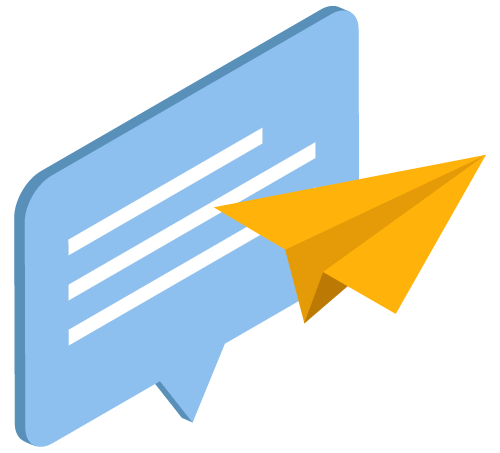 If you didn't know already, it's going down in the DM. Let's think about this for a second. ? Consider all your newfound skills in social media marketing, engaging with other agents, local businesses, and your amazing clients. At the end of the day, they're all just different ways to speak with your customers.
Customers usually don't make the first move. Many don't even know how to make the first move. 
Heck, if you had waited for customers when you first started in this business, chances are you wouldn't be where you are today. This is where the DM comes in.
It's that little extra nudge of, "Hey, I saw that you were thinking about selling. I've sold x houses in your neighborhood this year and would be happy to give you my thoughts on the neighborhood, and your house. Let me know if you want to chat."
You can't sell someone if you don't ask for the close, and with real estate, you need to sell them on you and what you can do for them first. 
7. Give Them More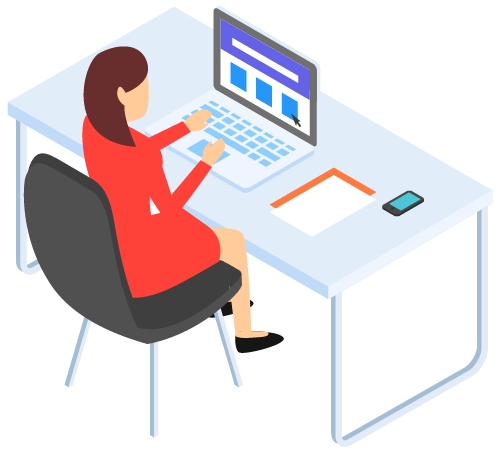 When all is said and done, social media is simply one of many marketing tools to help grow your business. If you really want to engage your followers and your network of potential sellers and buyers, you need to get them into your office. And by 'office', I mean your website.
Your website is the hub from which all digital marketing efforts should be managed. This is where you create a direct relationship with people.
Continually demonstrate your value and expertise, and yes, occasionally ask for something small in return.
More Winning Social Media Strategies for Real Estate Agents
Whenever you're on social media, make sure to follow these 3 principles:
Be helpful and aim to give value and start conversations.
Create quality content around what matters to your hyperlocal target market.
Have fun and show some personality! ?
You might not hit all three with every post, but the key is to balance these three principles throughout all of the content you're producing. If your post isn't very helpful, it better be an amazing shot or video. If it wasn't fun for you, it should be quality work that's helpful to them (market analysis, neighborhood breakdowns, etc). I think you get the picture.
Also, if (and when) you run into negativity and trolls ?, it's almost always best to ignore them, or just kill them with kindness. Either way, keep posting and creating value, and you will see the fruits of your labor.
Have you had an amazing experience trying to market yourself as an agent over social media? What about a terrible one? Please share it in the comments below so that we can all learn from your success, or have a good laugh!