Check out our 9 predictions of what's coming in the world of social media marketing for real estate in the near future in today's article.
Earlier this year, we gave several predictions as to what the future of real estate will look like on the other side of Covid-19. Today we will take a look at 9 predictions for how real estate social media marketing will change in the near future.
We've seen social media's ability to help people voice opinions and concerns and get heard on a global scale. But it's not only causing paradigm shifts in politics and media, it has grown to become a great business tool. 
This article will present some social media trends real estate marketers who are planning for the future should take note of:
How social media usage has evolved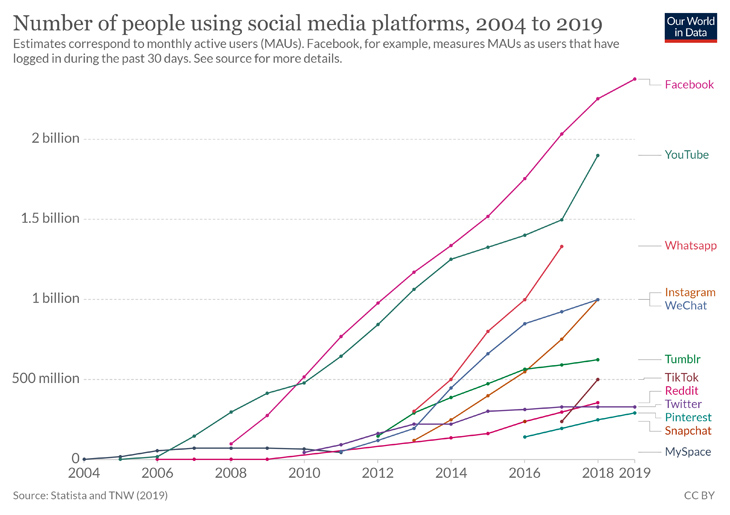 We have seen some platforms that reigned in the early 2000s that have either become extinct or nearly so, others have seen exponential growth over the past fifteen years. So much so that more than 3.5 billion out of 7.7 billion of the world's population are either on Facebook, Youtube, or Whatsapp.
To give you an idea of how explosive that growth can be, take TikTok for example. Launched in Sept. 2016, Tiktok grew to over half a billion active users by mid-2018. And by 2020, it boasts over 800 million active users, with 2 billion downloads since 2016.
In other words, between 2016 to 2018, Tiktok grew by a massive 20 million new users per month. 
In the last ten years, we've seen big changes in what each of the largest social media platforms offer.
For example, Facebook has launched a new cryptocurrency, Instagram reels, a dedicated news tab, and social VR/wearable AR glasses. 
Facebook has surged from covering just 1.5% of the world in 2008 to around 30% in 2018.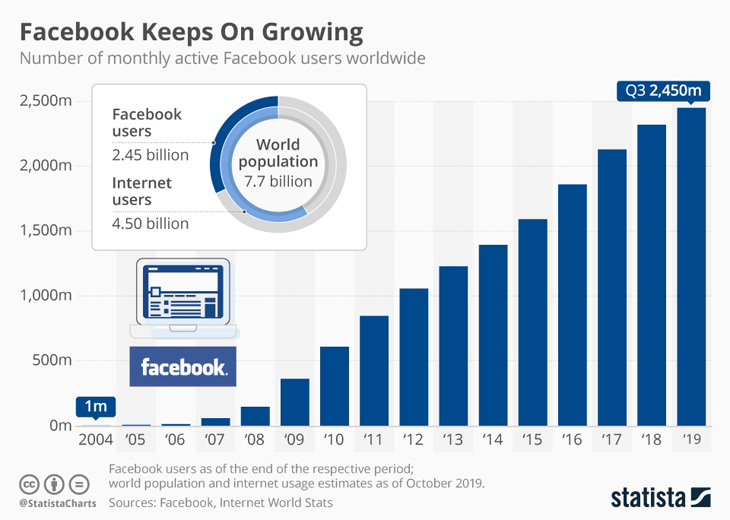 So it's wise to know how to maximize ROI from such a high potential tool as social media.
How real estate agents use social media
An average user spends 3 hours on social media per day. As social media becomes more ingrained in our daily life, there is an opportunity for marketers to reach out to their audiences directly. And real estate is one where many people recognize this.
A NAR 2018 report affirms that 77% of real estate agents use social media to an extent. According to the same report, 47% of real estate businesses believe social media results in the highest quality leads. So the question is not whether to use social media or not. But how to maximize your ROI from social media.
While some people argue about the relevance of platforms like Instagram for real estate, the fact is that millennials still represent the largest percentage of home buyers. Couple that with a report by Transunion which revealed that the number of GenZ mortgage applications doubled between 2018 to 2019. 
But these folks aren't engaging with plain listing photos and "call me" posts. Millennials and Gen Zs' never want to feel like they are being sold something. 
In an article on RealEstateBees talking about how realtors have responded to the Covid-19 pandemic, 82% of realtors agreed that the pandemic had opened more marketing opportunities. Helena Noonan of the Noonan team believes professional photography and video matters when advertising listings on social. 
She says "Professional photography and video have never been more important to present our listings and engage buyers more effectively. We have been much more active across many of the social media channels and are seeing significantly higher engagement."
What Are Our Social Media Predictions In Real Estate?
1. An increase in real estate customer service automation in social networks
Very soon it seems it'd be hard to tell the difference between a bot conversation and a human conversation. 
Ogilvy Consulting's 2020 social media stats reveal that 80% of brands will be using chatbots for consumer interaction by the end of 2020. AI is literally expected to grow to a $190 billion industry by 2025.
Takeaway for Realtors:
While human interaction will never be completely replaced, we're already seeing affordable and quite advanced consumer chatbots. These tools can chat with clients, answer some of their most pressing questions, set up in-person interviews for you, and even do some paperwork requests for you. 
Some chatbots can even record their interactions with prospects' interactions directly to your CRM. And since chatbots don't sleep and never get tired, they let you keep your virtual office open 24/7.
2. Sync between big data analytics and social media platforms
This means it'd be easier to know the kinds of information your audience engages with. Social listening tools are also going to get more advanced.
Growth in big data analytics for social media means that marketers will be able to quickly spot trends in how their audience interacts with their posts and make better decisions.
Takeaway for Realtors:
This trend is more important for real estate brands and influencers with a large number of followers. Of course, anyone can measure engagement metrics – likes, shares, and comments. 
You can rinse and repeat what works. But with big data, you can actually predict what your audience wants. With better insights, you can refine your social media advertising and posting strategy for better results.
3. High LinkedIn video organic reach continues
LinkedIn Live streams have increased by 158% since February 2020. Live video and native video on LinkedIn will continue to get high organic reach.
LinkedIn favors videos. And although LinkedIn started out as a B2B platform it has grown more diverse in audience demographics and industries. Plus it's still one of the best tools for business networking.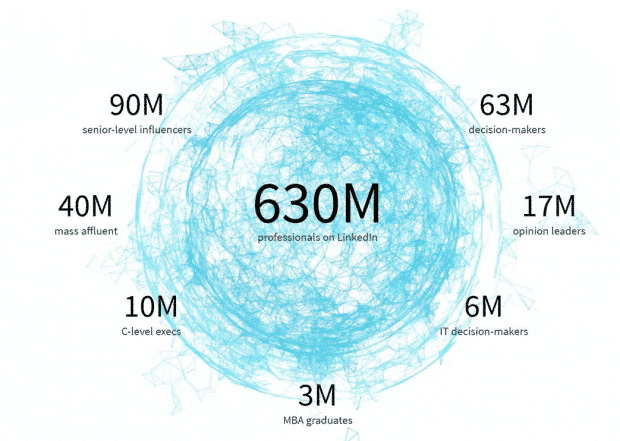 Takeaway for Realtors: 
Don't think of LinkedIn as a place to spot clients. Don't think of LinkedIn as a place to upload resumes. Rather it's a great place to build a network with other realtors, experts, and real-estate-adjacent professionals. That's not to say you can't get business from LinkedIn, it just means you need to sell without the sleaze. 
Build your authority on LinkedIn with videos and live streams on LinkedIn. It could be market analysis, real estate industry updates, personal covid-19 buying or selling experiences, testimonials, your own accomplishments. Mike Sherrard, social media expert says "The organic reach you get on LinkedIn videos could be up to 10x that of Facebook."
4. Authenticity still wins
The pandemic has shown that people want to talk with and listen to people. Many brands are doing more user-generated content and showing more authenticity in how they respond to customers and fans online.
For example, Airbnb has been using user-generated content exclusively for their Instagram content, driving a lot of engagement this way.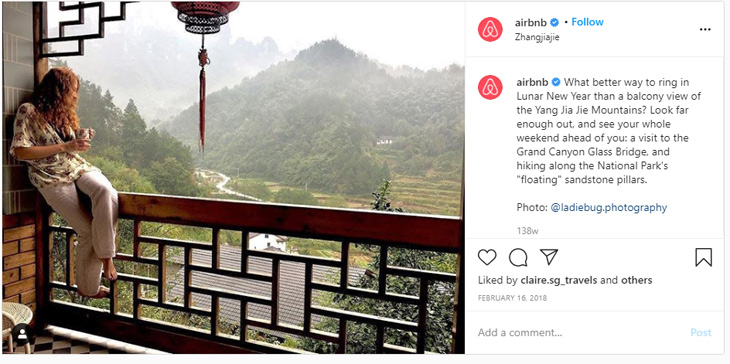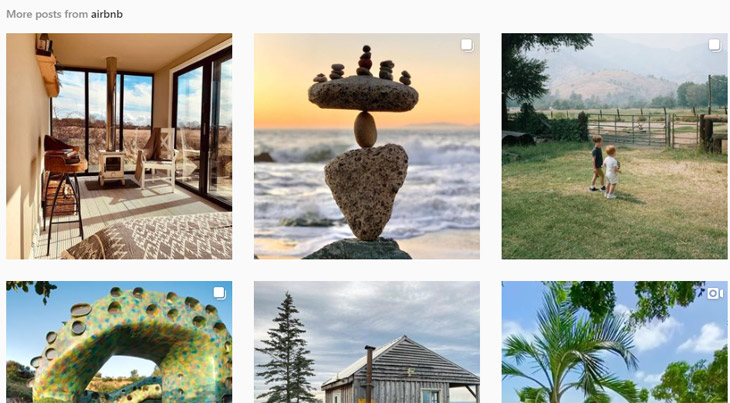 Takeaway for Realtors:
84% of millennials say they don't trust traditional advertising. Considering that this demographic makes up the largest share of home buyers (38%), it's wise to pay attention to what they want. While UGC is predominantly used by product-based companies that would like to see people using their products, service brands like AirBnB are becoming enamored with it since it creates greater engagement. 
You can create incentivized IG contests calling for videos or pictures of the best places in your community. And you rank submissions by points. You could interview influencers, clients, or people in your community. You can also post testimonial photos and videos. UGC offers a great way to stand out as a local real estate agent. 
5. Social media follower count and likes are becoming irrelevant
Especially with the rise of fake influencers, brands are becoming more acute in how they spend on influencer marketing. What's more, Instagram is planning to remove likes as a metric.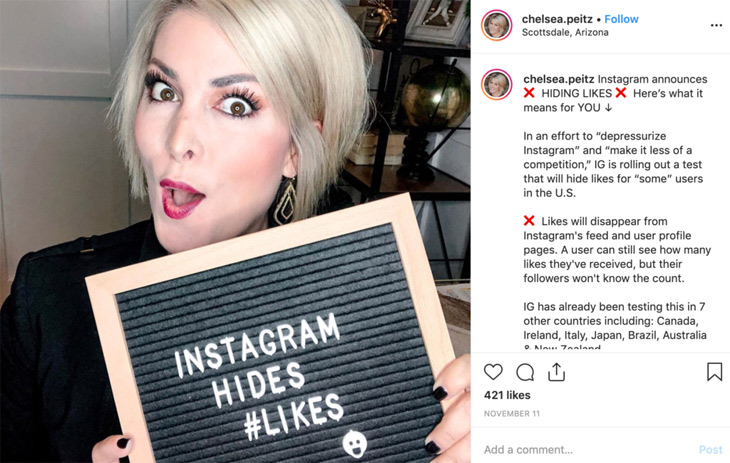 The justification is that a lot of people use the number of likes on personal posts as a measure of social value. It's hard to imagine influencers without likes, hence a few people believe it could be Instagram's stand against Influencer marketing i.e. a way to push brands towards paid advertising.
Takeaway for Realtors:
Likes and shares are probably going to be with us for a long time. But when working with influencers, don't focus on likes and follower count.
Many brands now spend more on quantity, preferring below the fold micro-influencers over celebrity influencers with less engaged following. For example, you might get more value working with 10 people in your team to promote a property than working with an influencer with a million followers. 
6. New opportunities with IGTV
There are two reasons why IGTV could deliver the goods for marketers. One, Instagram is spending more on improving IGTV's features. Two, Instagram now allows you to post IGTV videos that are less than 60 seconds in length to your feed. This means you can get many more views on your IGTV videos just by sending a 1-minute preview to your IG feed.
Takeaway for Realtors:
IGTV is fairly new – which means it's still scarcely used by many real estate marketers. That means now is the best time to leverage this tool to build your following, your IG presence, and increase your views. 
One great way to use IGTV is to host virtual open houses. Now that you can upload 1 min clips to your feed – that's going to drive more traffic to your virtual presentations. Take note of your list of viewers and directly follow up with them after the presentation to see if they have questions or would like to visit in person.
7. Engagement not just posts
The major social platforms, like Facebook, Twitter, Youtube, Instagram, and LinkedIn prioritize engagement over post quantity. The goal is to provide users a nice overall experience for the end-user. But since overall content production has not slowed down, social media platforms might keep favoring engagement metrics like comments over post quantity.
What this means is that posts that get no engagement will hurt your future social media efforts. To improve post organic reach, think highly engaging posts.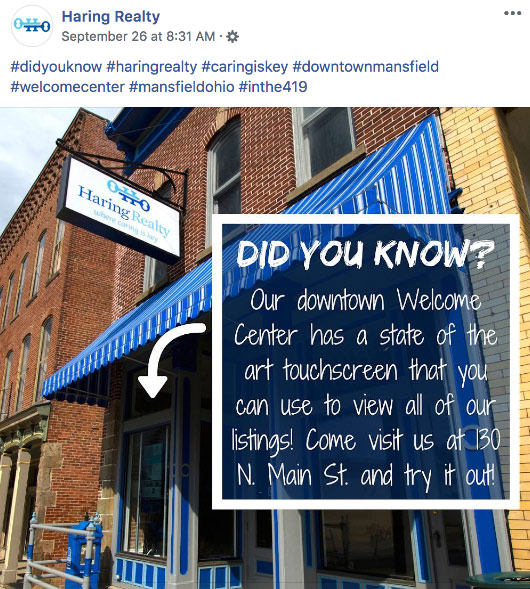 Takeaway for Realtors:
Don't just put up random real estate listings on social media. You need to have a real estate social media strategy. A social media marketing strategy that wins would cover goals, content, target audience, and budget. Consider spending on creatives and IG contests. Think up more ways to engage your audience. Sell less, engage more.
8. Rise of interactive ads
Gamification brings more engagement and we might see social platforms roll out gamification features. Brands like Sephora already allow customers to try on products via Facebook messenger using augmented reality filters.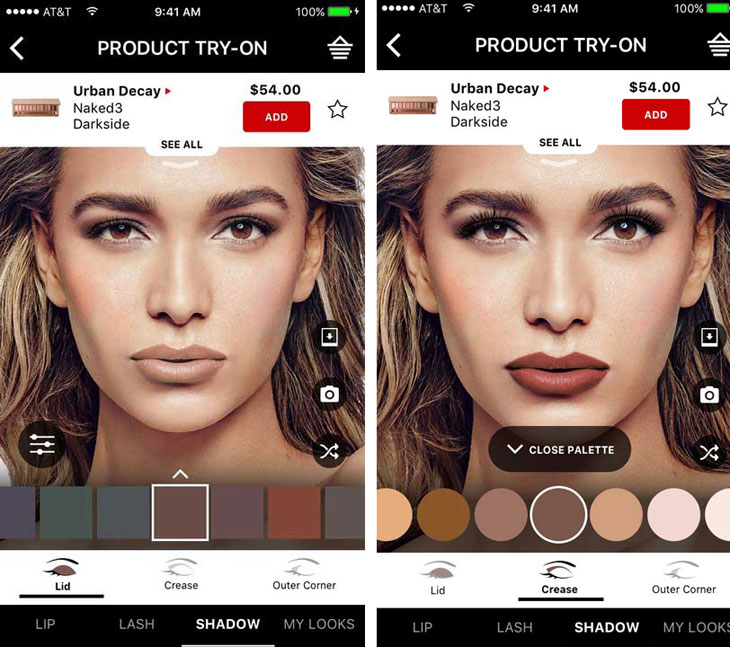 The virtual reality market will be worth an estimated $80 billion by 2025, with $2.6 billion of that stemming from real estate, according to a Goldman Sachs report. Social media giants might swoop in with more gamification features and AR filters, especially for ads.
Takeaway for Realtors:
With the widespread use of VR tours and VR staging for real estate, we might see brands like Facebook dive in with native VR tools that allow people to create their own home touring experience. 
Facebook already owns Oculus, a major player in the VR space. We could see more functionality from Matterport, Oculus, and Google Cardboard helping real estate brands to create immersive social experiences.
9. More focus on Groups and communities
It's interesting to note that Facebook now prioritizes group posts over posts from business pages. Conversations in groups are more like actual "conversations" while business pages want to sound "on-brand". Segmentation features like Instagram's "Close Friends" feature have some functional similarities to groups.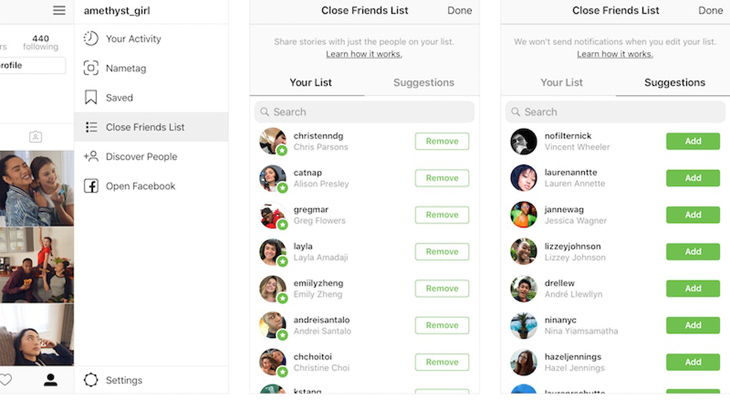 Takeaway for Realtors:
While you interact with your SOI (sphere of influence), ensure you create a community feel. And not just that. Build an actual community for your clients and prospects. 
You could start with Facebook or Linkedin. It helps members of your social community feel closer to you and your brand. You can drive traffic to your community from your other social pages, email signatures, and direct mail posts.
What some experts say
Some of these quotes are from Hubspot + Talkwalker's 2020 social media trends report, where they interviewed 50+ marketing industry professionals.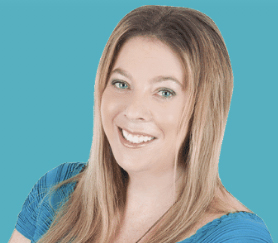 1. Lilach Bullock, speaker and lead conversion expert
"The emerging players in social media marketing right now are definitely having a considerable impact on consumers and the relationships they have with brands. As for the trends, I've noticed the most?
Being socially conscious, getting involved in various issues, leveraging lots of user-generated content and trying to appear as real and as genuine as possible.
I don't know if it's really a case of them changing users – or the new generations of consumers changing them and shifting their approaches."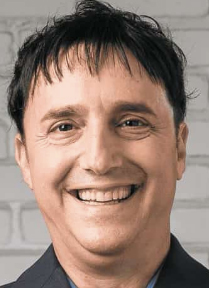 2. Neal Schaeffer, social media consultant and author of "The Age Of Influence"
 "In order to build trust in an age of declining organic reach and distrust of ads, more and more companies in 2020 will understand that social media is a place for collaboration – not just marketing – and will begin to think more strategically, long-term, and personalized in the relationships they will continue to build with influencers.
Influencer marketing will not just be seen as a campaign vehicle or a way to engage with consumers but also with other businesses, constituents, and supporters"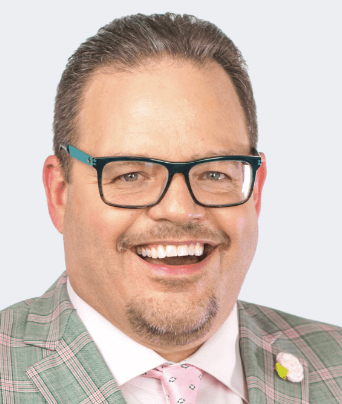 3. Jay Baer, founder of Convince and Convert 
"The social media trends for 2020 will be "Dark Social" – fewer public interactions and more private interactions on Messenger, WhatsApp, Instagram DMs, and more.
Social media is returning to its roots — away from a mass-marketing vehicle, and back toward a personal, communication-driven approach. 2020 will be the year we see consumers start to use public social media LESS even as social media usage per se, continues to rise".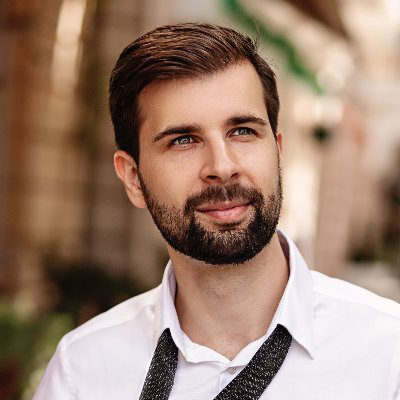 "I see an emerging trend of "microblogs" and I'm 100% confident that it's going to be big in 2020. Take a look at social media platforms like Twitter, LinkedIn, Instagram – all of them are adding functionality that allows people to share longer pieces of content.
And all these platforms are clearly rewarding "content only" posts (with no links) with higher engagement and reach. Facebook even lets you format your posts with headlines, lists, bold/italic, and such.
As a result, more and more people will be becoming "bloggers" and sharing their thoughts/knowledge online. Which I guess is a good thing."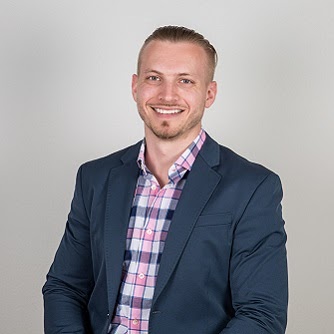 5. Oleg Donets, founder of ODMsoft, a digital marketing agency
"I'm not a social media expert but I think the major trend is Covid-19. It definitely makes more and more people use online mediums (including social media) to communicate their messages. I'm sure we'll see more people using social media for marketing their business as opposed to marketing off-line."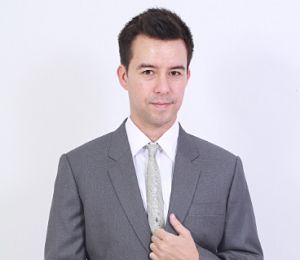 6. Matt Diggity, founder of Diggity Marketing
"We run a nationwide real estate lead generation business that was highly impacted by Covid. That said, while website traffic has been negatively affected, we've seen an uptick in the viewership of our influencer-run YouTube channel. My theory is that while people may be timid to invest in this market, they still want to stay knowledgeable when they can."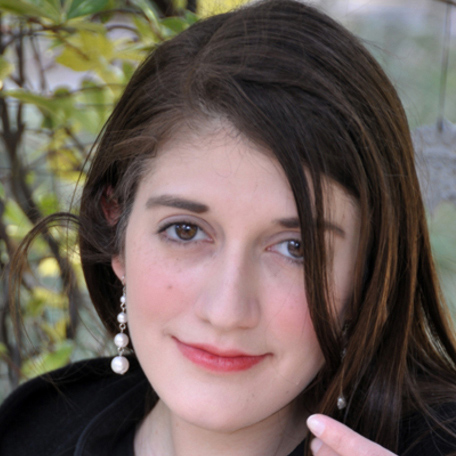 About The Author
Agnes A. Gaddis specializes in writing in-depth and confident content for businesses. She cherishes the ability to express valuable, timely information to people who need it and the reactions she gets from that.
Check out this article next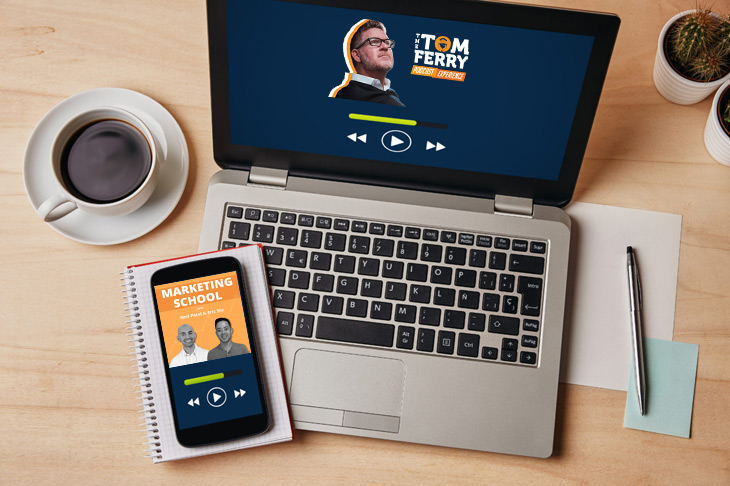 20 Real Estate Podcasts You Need To Start Listening To
They say that smart people learn from their mistakes, but wise people learn from others' mistakes. Listening to podcasts is one of the best and most…