To have success in the real estate industry, self-confidence is vital. Without confidence, agents won't develop the resilience, belief, and optimistic assumptions that lead to a fantastic career. Here are 9 ways to boost your confidence as a real estate agent.
Confidence is key! You have to believe in yourself….blah, blah, we've heard it all. We all know that confidence is important, but building confidence is a lot easier said than done (especially in real estate). 
After all, real estate agents have no base salary or work guarantee, and the competition is sharp. 
Without confidence in your abilities as a stellar agent, facing real estate challenges won't just be difficult, it'll be virtually impossible. 
Famous tennis player and eponym of the famous tennis shoe, Stan Smith, said it best, "Experience tells you what to do. Confidence allows you to do it." All the real estate training and certifications in the world won't be enough to build a successful career without a healthy dash of self-belief. Take your confidence seriously and your bank account will reflect it. 
1. Identify the Problem Area
The first step in fixing a problem is identifying it. What specific scenarios give you the jitters? Is it cold emailing? Perhaps dealing with negative client reviews? Once you've identified your self-esteem triggers, you can look deeper into what insecurities are at the root and work on those. 
2. Change Your Mindset with Affirmations
Affirmations are phrases designed to change conscious and subconscious thinking that negatively affect our lives. Think of affirmations as exercises or stepping stones to building a permanent positive demeanour and assumptions. It's not enough to speak positively to yourself once then forget about it. Repeat your affirmations on a loop to really drill them into your mind and replace negative thinking. Affirmations themselves are not the magic ingredient; they are just a common method to guides your mind to the desired space. 
Let's imagine that you suffer from social anxiety during open houses. The affirmations you create should confirm that you are more confident than ever around strangers and your magnetic personality always gets the deal done. 
It's common to feel a bit strange or even delusional when you start repeating your affirmations. At this stage, it's vital to remember that your beliefs build your reality, not the other way around. 
Real estate royalty, Ryan Serhant, sums it up: "You will be amazed at how you can predict the future with your confidence."
Get A Free Personal Demo
Ready to revamp your real estate marketing strategy and dominate your hyperlocal area? Our expert web designers will show you how. Click the button below for a free 30-minute demo of our AgentFire Spark Sites.
3. Commit to Working on Your Confidence
It's not enough to say you're "trying" to become more confident. Desire needs to be paired with action – specifically, targeted action. Reading up on techniques and advice on building confidence is a great start – but it is not the end goal. We often keep ourselves busy watching motivational videos, writing lists, and asking for advice, instead of taking measurable action towards our goal. For example, if you've received client relationship advice for your real estate mentor, don't sit on it. Put that advice to practice!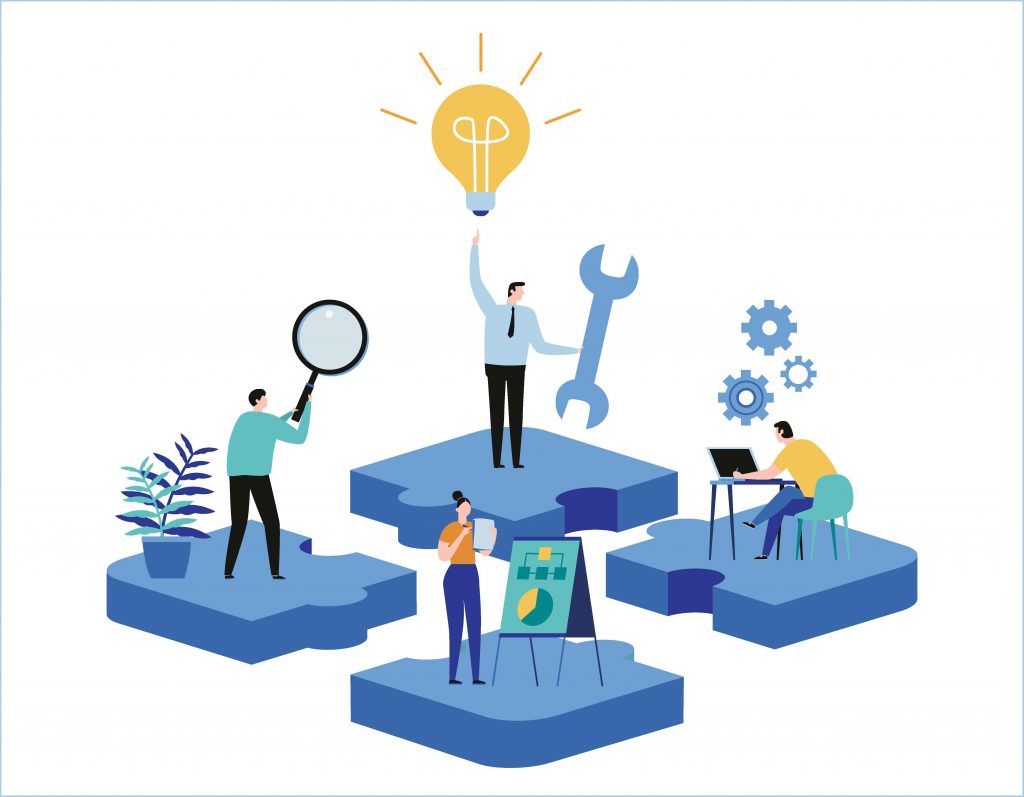 4. Find a Mentor
Lack of confidence is a natural result of lack of experience. If you're a beginner real estate agent or entering a new niche, your baseline of confidence will naturally increase as you spend more time in the field. A real estate mentor can speed up the process and help get you to a higher level of confidence faster. 
With a mentor, you'll be able to see real estate best practices first hand. When you have a question, ask your mentor while they're in action and receive unbiased answers that your associates wouldn't give. When you're feeling discouraged or ready to give up, there's someone to keep you accountable. In the long run, your mentor will save you time and money you would've otherwise wasted on your own. 
5. Don't Get Discouraged 
"The key to everything is patience. You get the chicken by hatching the egg, not by smashing it." – Arnold H. Glasow
Don't get down on yourself if you're unable to stay positive and confident all the time (that will just set you back further). Building up your self confidence is a process that needs to be practiced consistently in order to be maintained.  It's natural to go into a spiral of negative self-talk if you don't score your client the best deal or drop the ball with a referral. You will slip up occasionally. It takes time to build up the resilience to bounce back after a negative experience. The secret is to be conscious of when the cycle of negative thinking starts and not to buy-in to those thoughts right away.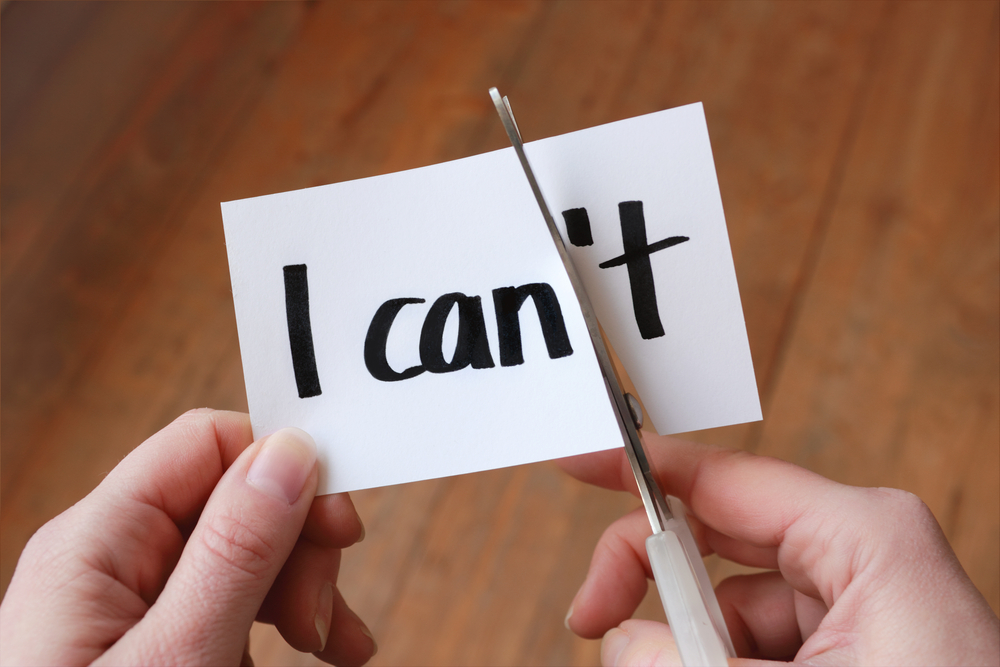 6. Reflect on Your "Why"
I'd bet that real estate agents have some of the most interesting career histories of any working professional. Many agents found themselves in real estate after growing tired of the 9-5 lifestyle and wanted more freedom. Some agents complete  degrees in an entirely different field before realizing that they want to grow their income with no cap and be their own boss. 
When you start to doubt your abilities as an agent, remind yourself where you started and why you chose to enter the profession. You had the desire to be an agent for a reason and you deserve to have that desire realized. Turbulent times in your career are occasions to remind yourself why you chose your path and push towards the strongest version of yourself. 
7. Face Your Fear of Failure
The fear of failure is like the antidote to ambition. Often, our fear of messing up stops us from learning and growing the skills we need to succeed. Like every living thing on earth, we don't grow from one stage to the next without a few growing pains along the way. Those growing pains don't define us – and shouldn't affect our confidence in ourselves. If you keep your eyes on where you'd like to be and believe in your ability to achieve it, challenges along the way seem a whole lot smaller.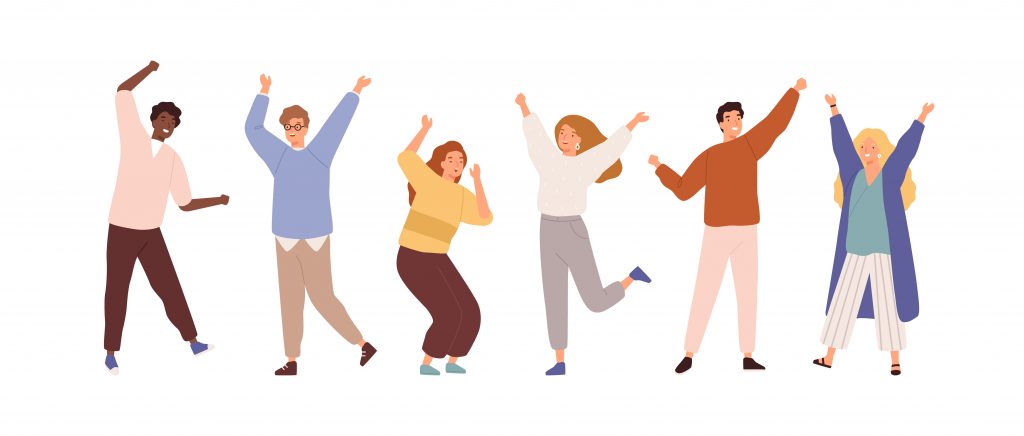 8. Know your Target Market Like the Back of Your Hand
"One important key to success is self-confidence. An important key to self-confidence is preparation." – Arthur Ashe
It's difficult to feel confident in your real estate skills if you're essentially crossing your fingers and hoping for the best. Knowing the latest trends in your target market will help you feel more in-tune with your clients. Once you've established a general understanding of what your clients are looking for, stay on top of related news. For example, if a high number of tech professionals live in your hyperlocal market, it would benefit your client relationships to stay up to date on what's happening in the industry. Plus, you'll have a clear idea of what your clients will need next before they do. 
Get Our Pricing
Want to dominate your hyperlocal real estate market? Then you need to check out AgentFire's Spark Sites.
Click the button below to learn more about pricing.
9. Celebrate Your Achievements
As humans, we have a natural tendency to seek the next best thing to give us a rush of satisfaction. Goals that once seemed impossible can quickly become forgotten, passive memories when they are achieved. However, if you take a bit longer to bask in the happiness of achieving a goal, you prepare yourself to achieve more faster. Each time you soak-in a new success, you send a powerful message to your subconscious that you are successful. Remember what we said about affirmations? Similarly, focusing on your achievements works to change your dominant assumptions and mindset. With a more successful mindset, being a high-producing agent seems normal and comes more naturally. 
Summing it up…
You are your number one investment and confidence is your currency. Without confidence nothing truly feels achievable – or even enjoyable. 
In an industry as unpredictable and ever-changing as real estate, your confidence is the pillar that keeps you resilient and strong. Taking the time to develop your confidence in yourself as a real estate agent is what sets you apart from those who give up and those who succeed. You can do this!
Check out this article next
14 Essential Productivity Tools For Real Estate Agent Productivity
According to author and self-improvement pioneer Paul J. Meyer, "Productivity is never an accident. It is always the result of a commitment to excel…