There are a million ways AI can simplify the property buying and selling process for real estate agents and brokerages. Here's how and what's next.
AI is already a well-utilized tool in real estate digital technology. In the last decade, artificial intelligence has been gradually introduced into each step of the property buying process. Now, it's so ubiquitous that we often forget when we are relying on and engaging with AI in our businesses.
The core of artificial intelligence is about boosting efficiency through automating tasks and quickly making decisions about massive amounts of data. The World Economic Forum has predicted that by 2025 AI will take over roughly 85 million jobs and create 97 million new ones. That's no small feat.
With a deeper understanding of how AI is being used in real estate now, we can begin to imagine the ways it will shape and affect the real estate industry in the future.
How is AI Being Used by Real Estate MarketPlace Sites: Zillow and Trulia.
Consumer Preferences
AI is the backbone of many real estate giants like Zillow and Trulia. These real estate marketplaces use AI to better understand consumer preferences by analyzing past data. In order to map consumer choices, AI extracts data as detailed as proximity to Starbucks, local business reviews, choices similar buyers have made, and how much was paid for properties of interest.
Zestimate is the Zillow-built technology that uses a neural network (technology designed to map information similar to the brain) to quickly gather information such as transactions, public records, square footage and more. These hundreds of rich data points inform Zestimate about who is a hot lead and what that lead is looking for.
Buying and Selling
Some online real estate marketplaces have taken a greater leap into automation by absorbing several or all of the responsibilities of a real estate agent. Take Opendoor, for example.
Take Opendoor, for example. Opendoor is a real estate service that uses AI to buy, find, and sell houses directly through its online platform with all-cash offers.  Everything from processing the transaction to managing walk-throughs happens through Opendoor. With the Opendoor app, home buyers can instantly unlock properties and take a self-guided tour. If they find a home with Opendoor, customers pay a service charge similar to an agent's commission. They can then purchase the home directly with Opendoor, work with an Opendoor sales agent, or call their own agent.
In order to predict the next move in the market, these online platforms use artificial intelligence to analyze fluctuations in the past. Unsurprisingly, these predictions can be unreliable, especially in a fast-moving world with unforeseen circumstances. Zillow's Offers program quickly crashed after Covid-19 brought the market to a temporary halt. After the pandemic, Zestimate couldn't accurately predict housing prices with enough accuracy to build consumer trust. For this reason, a large population of people who aren't ready to work with online-only platforms to manage their most expensive purchases.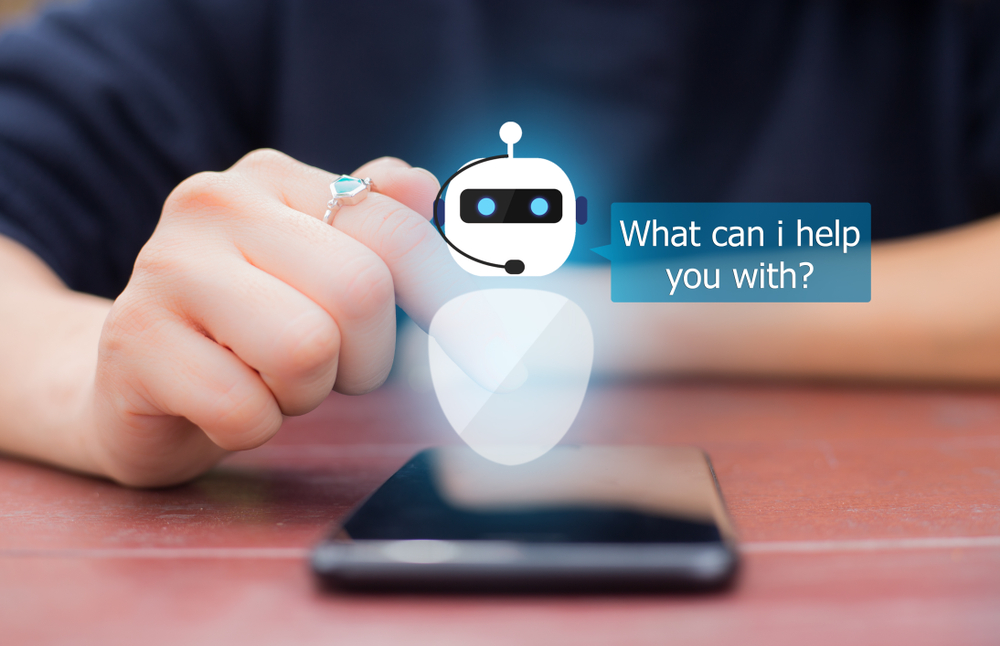 How is AI Used By Real Estate Agents and Brokerages?
According to Medium, the core of AI works to assist with or complete specific elements of the home-buying process that are so tedious, no agent wants to take them on themselves. The basic functions most real estate AI addresses are to:
Predict: Use historical data to prepare for the future.
Identify: Find gaps in information.
Perceive: Simplify unstructured, complex data.
Extract: highlight underlying patterns in data points.
Optimize: Simplify processes to save time and energy.
There are a few specific AI-based tools that have gained tons of traction in the real estate industry. The way we use these tools day-to-day can give us a good idea of where they're headed next.
Chatbots
Chatbots serve as a bridge between a client and an agent when the agent isn't available to speak one-on-one. Clients can get answers to common questions at any time of the day, whether or not an agent is available. Chatbots can also assist brokerages in marketing listings with speed and precision, along with many customizable functions. Some chatbots are even advanced enough to switch between a bot to a human on-demand when complex questions are brought up.
Neighborhood Info
Most buyers see a new home as a massive investment. Having a reliable forecast of your hyperlocal market's future can help your clients feel much more confident in their decision. As we've mentioned earlier, AI can't always accurately predict future market changes. However, it can give a general idea of what to expect. Future rent, home value, anomalies, and selling prices, can be researched as far back as 50 years ago to give clients the best overview available at a specific moment in time.
Scheduling
AI can take on the constant attention and coordination that scheduling normally requires. With a scheduling integration on your website, there's no need for an assistant to manage phone calls and manually type in meetings. Clients book meetings straight from your webpage and are sent updates if the meeting has been changed or is approaching.
Our AgentFire Calendy add on is the most advanced online scheduling technology available to agents now. With your Calendy integration, clients can book calls, meetings, showings and more, as soon as you set your availability.
Virtual Tours
In many situations, artificial intelligence helps us adapt to sudden changes in the real estate industry and our daily lives. As the Covid-19 pandemic halted movement across the world, the real estate industry was forced to adapt to AI in order to stay in business. Virtual tours and video tours were one of the most beneficial tech introductions. In fact, they were o successful that they're still being used after the pandemic has gotten under control.
Clients enjoy 3D views of properties with a few clicks and without leaving their homes. It's easy to zoom in, read notes about the property, experience panoramic views of the home, view the space multiple times…
Artificial intelligence also improves in-person virtual tours. Translator apps can help clients who may not speak the same first language as their agent.
AI Content Writing
New content writing technology uses artificial and machine learning to predict your natural writing style. Tools like Jasper will provide different writing suggestions depending on the type of content you're writing. With multiple templates, it's easy to write content that is optimized for your audience and specific needs.
Get A Free Personal Demo
Ready to revamp your real estate marketing strategy and dominate your hyperlocal area? Our expert web designers will show you how. Click the button below for a free 30-minute demo of our AgentFire Spark Sites.
The Future of Real Estate AI
Improved Home Search for Clients
If you work with a digital marketing agency, like Dippidi, AI will be used to analyze your ideal client's search pattern and put your Sponsored Ads where they'll be found. PPC Advertising, paired with remarketing is a powerful AI-based marketing strategy. Computer algorithms can now go through thousands of documents in seconds, making conclusions about demographics, property values, and more micro-data.
Identify and Connect Your Client Leads
With access to algorithms that sort through demographic info in second, it's easier than ever to find your ideal client online. Artificial intelligence scans thousands of websites to find out where your clients are and how you can best reach them. Take our Blog Assist Pro tool for example. Easily found within the AgentFire dashboard, the Blog Assist Tool gathers information about current searches by your ideal client demographic and suggests relevant blog topics for you to write about. With an SEO-optimized blog made to target specific pools, you're more likely to connect with prospects who are serious about finding a home.
Some systems use Natural Language Processing (NLP) to identify high-value touch points as a way to highlight contacts who are more engaged with the agent's content.
Client Relationship Management
A high-quality, versatile CRM is an essential part of any modern real estate business. Top CRMs such as Follow Up Boss, are extremely versatile and multi-functional. From planning callbacks to organizing email lists, it's hard to think of one thing that modern CRMs can't do. Yet, there is always room for growth and enhanced performance with AI.
Here's what we're looking forward to with the next generation of CRMs:
Transcribe and Analyze Calls
With AI, CRMs could record calls and messages in order to capture real-time notes and even highlight specific concerns for agents to return to later.
Provide Personalized Engagement
There's an opportunity to study past consumer behavior to gain insight into interests and hesitation, and predict future behavior accordingly. It will then be possible to perfect personalized engagement or even generate prompts from your CRM that give you an idea of what to say or write in your reply.
CRMs could even analyze scenarios where deals dropped or went through. This useful insight would advise sales reps on the next best action to take in order to close the deal or repair a misstep.
Scheduling
In the future, real estate agents may use AI and robotic technology to set client appointments over the phone and connect to your CRM.
Clean Up Your Data
Modern CRMs are highly efficient at organizing client information and managing contact. Follow Up Boss can even deliver notifications to agents when it's time to reach out to a client in a specific level of the lead funnel. This process can be perfected with the next step of intelligent tech. Real estate AI will be able to detect inconsistencies, anomalies, and other errors that compromise the effectiveness of your CRM and negatively affect your client relationships
Get A Free Personal Demo
Ready to revamp your real estate marketing strategy and dominate your hyperlocal area? Our expert web designers will show you how. Click the button below for a free 30-minute demo of our AgentFire Spark Sites.
The BlockChain
We can't talk about the future of AI without considering the Blockchain. Smart contracts are one of the most exciting real estate-related inventions to come out of BlockChain technology. Smart contracts are designed to execute an agreement in an instant so that all parties will be immediately aware of the outcome without any extra human intervention. The idea is to make real estate transactions as simple and straightforward as any other online purchase.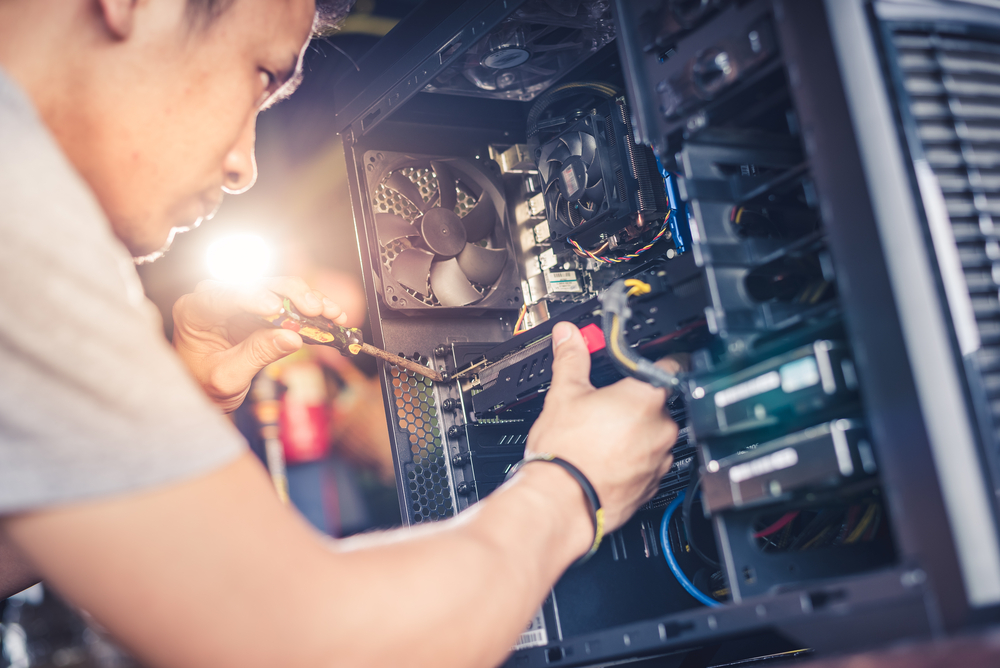 Don't worry, machines aren't coming to take our jobs. 
There is an innumerable amount of things AI can't and won't ever be able to do. Data can't interpret the look on your client's face when he finds his dream home. Critical Decision making and reading human emotion are human responsibilities.
Only humans can tell the story of a property and transmute the energy of a comfortable home. Artificial intelligence helps to take care of tedious tasks (like processing thousands of bits of information), so that real estate agents can focus on the personal and creative responsibilities of their role.
Artificial intelligence technology that is responsible for gathering information about common activities, can develop a bias that reflects our human biases. Profiling can become an issue if the robot's behavior is made to respond to demographic, economic, gender-based, or racial attributes.
Let's not forget, it's humans who need to monitor and update AI to respond to our changing environment. Artificial intelligence is a reflection of the creator's abilities; it can only gather as much information as creators allow.
In Conclusion…
Artificial intelligence has and will continue to real estate professionals in their daily work. It's already such a huge part of our lives, that we work with AI without considering what it is.
The next phase of artificial intelligence in real estate will create opportunities for simplified scheduling, client relationship building, lead generation, smart contracts and more. Staying aware of new advances in real estate artificial intelligence will keep agents ahead of the pack and help them predict when AI isn't the answer.
Check out this article next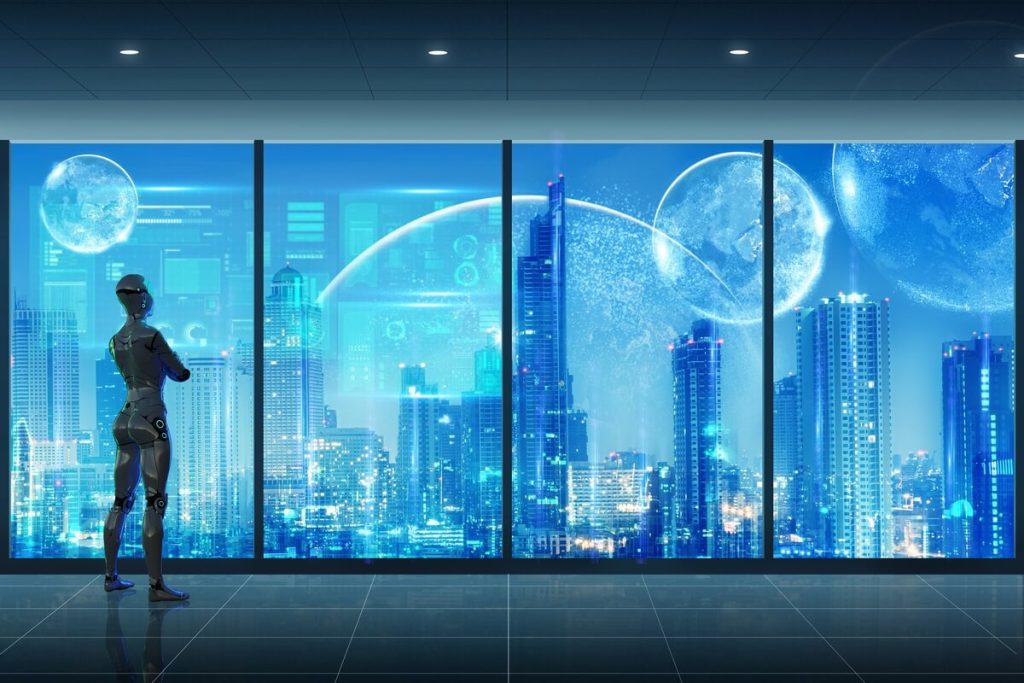 Virtual Real Estate in the Metaverse
Are you still lost when it comes to cryptocurrency, NFTs, blockchain, virtual real estate, and all related lingo?... Well, it's time to catch up! …