Learn how to inspire your agents, make forward-thinking decisions, and lead your real estate brokerage with confidence. Unlock your path to becoming a trusted and influential leader in the real estate industry.
Strong leaders are the key drivers of their team's performance. Leaders model expectations, behaviors, and the business style of the brokerage and individual agent within the team.
Although each brokerage has its own unique recruitment style, there are principles that every great real estate leader has. The question is: how can a brokerage leader embody these qualities with their own flair? 
What Is the Role of a Broker/Brokerage?
Every real estate agent in North America must work under a real estate brokerage. However, brokers may work for themselves, build a brokerage, and hire agents.
Brokers' main responsibilities include: 
Providing additional training for agents.

Managing the team

, including the agents and other professionals in the office.
Providing and maintaining a brokerage website with pages to represent each agent.
Providing marketing resources and office services.
Real estate brokerages are centred around a strong network that allows each individual team member to do their job to the best of their ability.
In return for the responsibility of leadership, the broker gets a percentage of the agent's commission.
How to be the Best Possible Real Estate Team Leader
Break Down Goals into Steps and Metrics
For your team to stay focused on the right goals, they need to understand how to measure their performance with metrics and have a strategic plan for individual responsibilities that will take them in the right direction. For example, some KPIs (key performance indicators) sales, new listings, referrals etc. 
Identify meaningful goals. There's no use wasting time on empty sales targets that are non-specific and challenging to measure (for example tracking social media likes over real estate leads). 
Share Resources
When the agents look good, so does the team lead. Share resources with your team to help them close every deal. This can include essential contacts such as a great home appraiser, website designer, etc. 
Facilitate Coaching and Mentoring
One of the biggest benefits of being a part of a brokerage is the opportunity for mentoring and growth. Leadership is responsible for facilitating and maintaining a great mentoring program that allows every agent to feel prepped and well-informed. Coaching will educate individual real estate agents so that they can decide how best to operate their business in a way that honours their brokerage and works for them as individual entrepreneurs. 
So much of the day-to-day stress and beginner mishaps that real estate agents face could be reduced if there was consistent mentorship in their brokerages. Plus, being paired up fosters a culture of teamwork and camaraderie.
The Right Mindset
Leaders need to have a leadership mindset. This means, keeping your eyes on the goal with careful attention to each step and role needed to get there. Values and goals need to be defined clearly (e.g. a certain amount of revenue from sold listings). This naturally encourages your team to visualize meeting those goals and the reality of achieving it. 
Before stepping into the office, get your mind in the right state by meditating or journaling about what your team will achieve in the next day, month, year etc. 
Accountability
As a team leader, it falls on you to take responsibility for the team's results. To build a team of high-performers in your local real estate industry, you'll need to provide them with the right foundation. 
Accountability is especially important when things are not going so great. Many leaders recoil or try to pump up the team with positive words, but agents trust leaders who are direct and honest even when it feels challenging.
Stay On the Front Lines
No one wants a leader who stays locked up in their tower. A powerful leader isn't afraid to go to the front lines with his people. 
Real estate team leaders need to stay up-to-date and evolve with the ever-changing market. If you don't keep up with the market, you can't understand the needs of your clients first-hand. 
Brokers should never position themselves so far away from the team that they are distant from agents and interactions with real real estate clients. Even if you're the sweetest team lead in town, it'll be difficult to stay profitable when you're not keeping up with what shareholders and consumers are looking for. 
If brokerages fail to adapt to the times, even their biggest supporters will look elsewhere. Brokers are also responsible for making sure their agents are current and ready to play at a high level.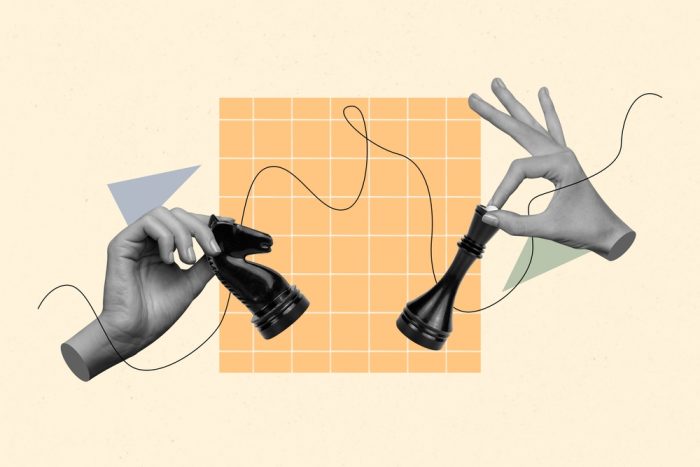 Know How to Delegate
In order to make the most of time, brokers can't manage every minute clerical task. It's vital for leaders to share tasks with their team. Not only does this take some weight off their plate, but it also makes team members feel that they have an important role on the team. 
Delegation also gives agents an opportunity to build confidence in themselves. Brokers should make sure to provide agents with the correct tools and systems to reach their maximum potential. 
Be Proactive
Leaders are intrinsically proactive in how they think, work, and spend their time and energy. As the saying goes, 'Pros are proactive, while rookies are reactive'. 
A proactive real estate team leader will:
Maintain a system to stay in healthy contact with referral partners and past clients
Stay on top of real estate trends & market trends
Use new technology to stay ahead of the curve
Set Group Expectations
A strong leader sets clear expectations from the beginning of any professional relationship. These expectations are in regards to themselves, their clients, and their team. Clear communication from the beginning can drastically cut down on the amount of chasing and fixing up that a broker has to do down the line. This is especially important with regards to clients who often have a big tastes and a small budget.
Get A Free Personal Demo
Ready to revamp your real estate marketing strategy and dominate your hyperlocal area? Our expert web designers will show you how. Click the button below for a free 30-minute demo of our AgentFire Spark Sites.
Learn Consistently
Continuous learning, as well as learning from your mistakes as you go is very important. Amazing things happen when the leader of a team is invested in their own growth – the team grows with them! Learning is essential to staying up with industry trends and standards. Often, MLS offers their own classes.
Learning does need to be confined to the classroom. If formal classes aren't your thing, try out a new podcast, networking group, or even Youtube Video. 
You can even blog about your mishaps and publish them on your real estate website. These can be useful resources for your own team and attract new agents.
Maintain a Positive and Professional Environment
In 2023 most brokers are beginning to understand that formal and restrictive brokerages are not usually the ones with the best team ethos or culture. A healthy work environment allows real estate agents and other real estate professionals to feel confident and respected, think creatively, and focus on business. 
While your team may work under you, they are professional adults with individual careers. In order to preform at their best, they need to feel seen, confident, and challenged as individuals. 
Confidence
Your confidence in your team is directly connected to your commitment to the leadership role. It's a challenging skills to stay confident whether or not things are going positively or negatively.
Showing your commitment to your real estate team and to the team's goal will inspire team members to become motivated, stay positive and improve performance.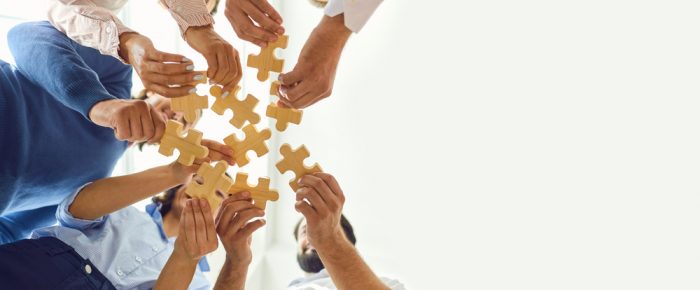 Motivating a Team
Yes, it is the broker's role to keep the team motivated. However, don't mistake motivation for 'high energy'. Motivation is about instilling the right principles and vision in your team so that they can clearly see what they are working towards and withstand the challenges along the way. 
Always communicate your opinion and concerns while allowing your team to do the same, but never tear a team member down. Your team will be much more likely to follow the path you've laid for the brokerage if you have made it clear how it connects to their ultimate success. 
Through this avenue you can inspire teams to dedicate themselves to the brokerage and see the brokerage's success as their own.
Resilience
It's easy to lead a team when everything is rosy. Effectively leading a team through a draught is much more difficult and requires some serious resilience. Great leaders use these times to build closer relationships with their agents and find out how they can help on an individual level. 
Remember that it is impossible to make everyone happy all the time and tough times may call for risks for the betterment of the team.
Integrity
A leader with integrity knows when to do what's right even when it negatively affects the bottom line or ruffles some feathers. Having integrity is important – especially in an industry as high-cost and essential as real estate. 
Make it your top priority to maintain trust between your real estate team members and between the team and clients (current and prospective). After all, real estate is truly a people business. Not keeping your word can make a negative impact on your success in the real estate industry. 
Sustainability
In today's day and age, sustainability is nearly as important as any other leadership quality. Offices that plan on being around for a long time know that sustainability is not only crucial to the health of our planet, but to the longevity of their careers. Real estate technology is consistently moving in the direction of being more interactive and sustainable, so don't get left behind. 
Feedback
Everyone's feedback is valuable – whether it is a past client, website visitor, new agent, or veteran agent. Everyone has a unique insight from their unique position in relation to your real estate business. If feedback is given with good intentions, it's in your best interest to listen. 
Additionally, reach out to your team in a meeting, by anonymous survey, or in one-on-one meetings to ask if there are any systems or services that could be improved, removed, or reinvented. 
Conclusion…
The stronger leader you are, the better your team will inevitably be. The perfect real estate team is educated, cooperative, ethical, productive, and efficient, but first, the leader most posses all of these qualities. 
If you want more in-depth articles, tactics, strategies, and advice – subscribe to our newsletter. And if you want to dominate your hyperlocal real estate market, check out AgentFire's Web Designs, #1 rated for several years in a row.
And the best part? You can try out all of its amazing features for free with our 10-day trial.
Check out this article next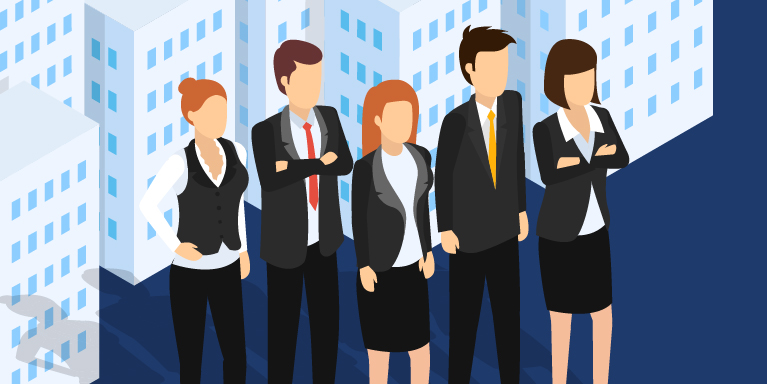 Build a World-Class Real Estate Team in 9 Steps
So you're wondering how to build a real estate team that'll spearhead your hyperlocal market. Many agents find themselves at this point after being in…