Luxury real estate is one of the most coveted real estate niches, and one of the most profitable. But how do you join it? And is it worth the effort?
Luxury real estate is one of the most coveted real estate niches, and one of the most profitable. But how do you join it? And is it worth the effort?
If you've ever watched an episode of Million Dollar Agent, or any similar real estate show, it's easy to get excited about jumping into the luxury real estate market. After all, they make it look so glamorous, exciting, fun, and oh so profitable.
But what is it really like to become a luxury real estate agent? Is it something available to anyone? And is it worth the effort?
In this article, we'll go over some of the pros and cons of luxury real estate, as well as a number of tips that can help you if you decide if the luxury market is for you.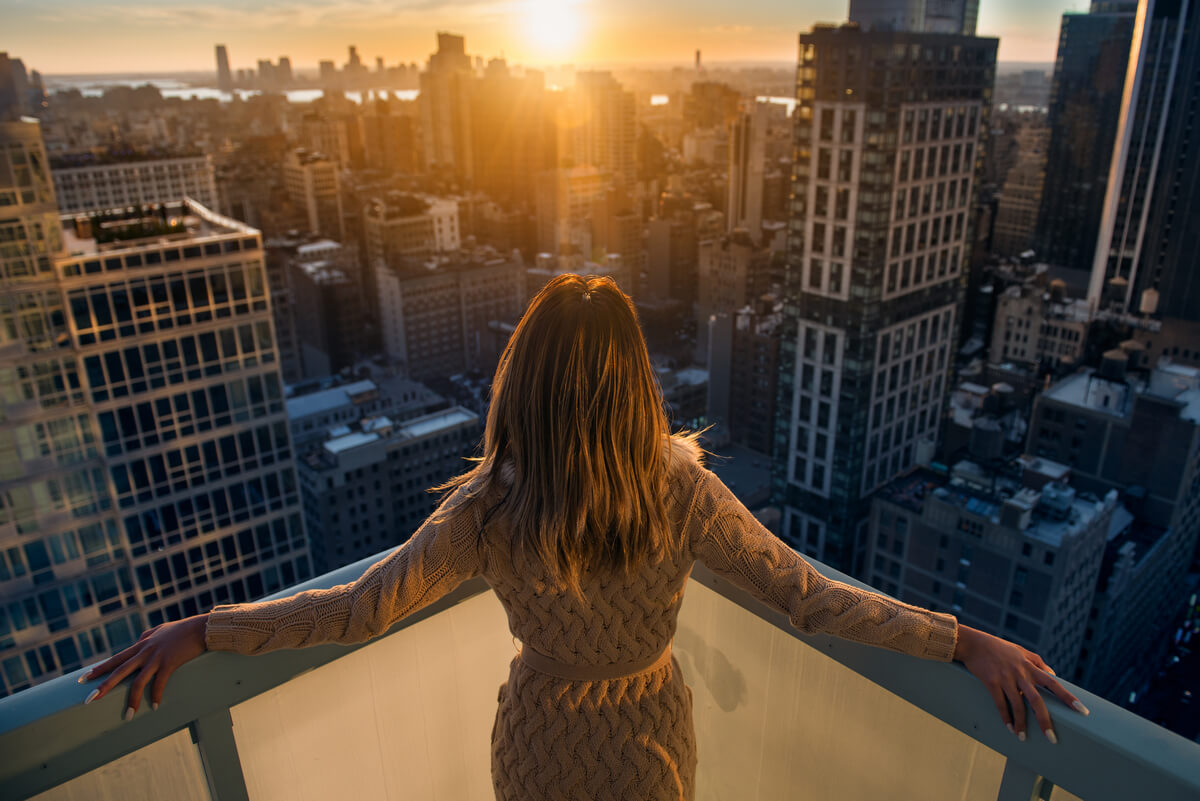 Why Would You Consider Luxury Real Estate?
Are you already an established and experienced agent looking to earn a higher profit margin per transaction?
Do you have a sizable number of high-net-worth individuals in your current sphere of influence?
Do you have the skills and knowledge needed to solve a specific problem that high net worth clients have?
If you answered yes to any of these questions, then luxury real estate might be a good niche to consider.
But how can we define luxury listings? In most areas of the US, luxury real estate is defined as homes with a price tag above 1 million dollars. And of course, it's easy to see how dealing exclusively with homes above 1 million dollars would be much more profitable per transaction for real estate agents.
However, luxury listings are much more than just homes above a specific price threshold. After all, in major metropolitan areas, such as San Francisco or New York, homes over 1 million dollars aren't really that rare, nor necessarily "luxurious". Many of them are "normal" homes that just happened to be located in prime locations.
So instead of just going by a specific dollar figure, let's define luxury real estate as properties that meet the following requirements:
The property must be unique and "out of the ordinary" in some way – When we say unique and out of the ordinary, we're not talking about just in terms of architecture. Sure, that's often the case, and many luxury properties stand out just because a certain celebrity-status architect developed it. But more than anything, it must provide a set of highly desirable features that allow its owners a unique and luxurious lifestyle. For example, it could be located in a uniquely privileged and beautiful setting, such as a private waterfront location, it could be blessed with magnificent mountainside views, it might have an unobstructed view of the entire city, etc.
It must be exclusive – A significant factor behind the appeal of luxury real estate is status. We humans put a huge amount of value on rarity and things that are difficult to obtain. And while it may be taboo to describe a property as exclusive in property descriptions on MLS, it doesn't change reality. Luxury real estate isn't easily attainable by the average home buyer. Usually, luxury real estate exclusivity is due to its high price tags, but it could also be that the property isn't publicly listed, and is only offered to a small, exclusive circle of individuals.
It allows a luxurious lifestyle – Unlike traditional real estate, luxury real estate isn't built to cover modest lifestyles. Instead, luxury properties satisfy personal interests and indulgent wants. They allow their owners to live a luxurious lifestyle that most people can only dream of.
Dusty Baker, a luxury real estate agent at Sotheby's International Realty, Montecito, CA, does a great job at explaining the differences between traditional and luxury real estate in this interview with Melinda Goodwin:
Major Challenges Of Being A Luxury Real Estate Agent
Limited client base: In luxury real estate, it can take a lot longer to sell a home. In fact, a "simple" property flip can easily take over a year, even if the agent is doing everything right. There are many reasons why this happens, but the most common reason is that in luxury real estate, you're dealing with a much smaller pool of affluent clients. In addition, many luxury properties tend to be custom builds created to meet the wants of a specific person, and it can be difficult to market them or modify them to have mass appeal.
Higher marketing spends; more man-hours: As a result of the fact that you're marketing exclusively to high-end clients, you'll probably spend more time and effort on creating personalized experiences than the run-of-the-mill realtor. With luxury clients, you have to devote time to a client, which might mean clearing your schedule and flying internationally sometimes to get a deal done.
Longer days on market. According to Concierge Global's data, the average days on market for luxury listings in many US markets is over 500 days.
It takes longer to earn trust and grow your client base. Unless you already have a sphere of influence that includes lots of high-net-worth individuals, you're going to have to work extra hard to earn their trust.
If you're looking for more useful marketing tips to advance your real estate career, sign up for our newsletter.
What Do You Need To Become A Luxury Real Estate Agent?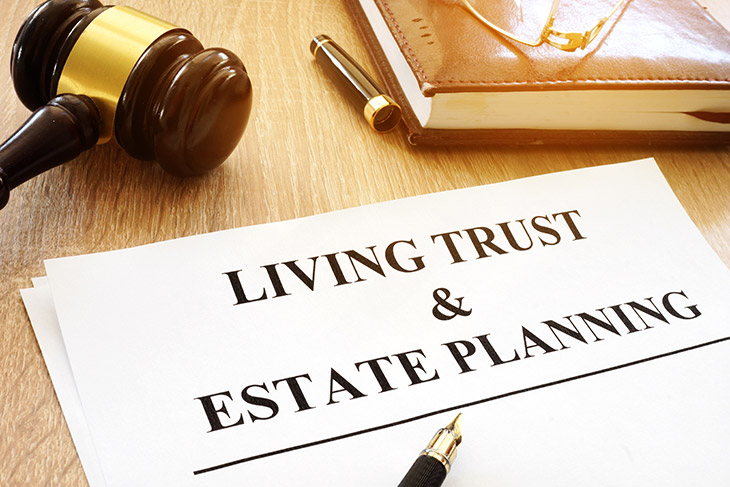 1. Understand The Needs Of Luxury Real Estate Clients
As with any real estate niche, one of the most important determinants of success is how well you understand your clients' goals, their motivations, and their pain points, and how skilled you are in helping your clients overcome them. Luxury real estate is no different.
However, the problems that luxury real estate clients are trying to solve are quite different from those faced by non-luxury real estate buyers.
While some of the biggest obstacles for non-luxury real estate buyers and sellers typically revolve around money and mortgages, that's not the case with luxury real estate. The majority of luxury real estate homes are purchased in cash, or through private lenders.
Luxury buyers are not just looking for a humble home. They are looking for a place that allows them to enjoy a specific, luxurious life. One that traditional, non-luxury homes are just not able to do.
The kinds of problems that luxury real estate buyers are concerned with solving include:
Legacy and estate planning
Tax law and tax burden easement
Privacy
Insurance
Zoning
Investing and development
Common property and prenuptial agreements
So if you want to show immediate value to luxury real estate clients, focus on a specific problem that luxury real estate clients have, and become an expert in solving it. It helps if you're already experienced and passionate about solving the problem.
If you're not quite at that point yet, that doesn't mean you're out of luck. It means that you get the right education and training to be able to solve and bring better solutions to some of the problems luxury real estate buyers have.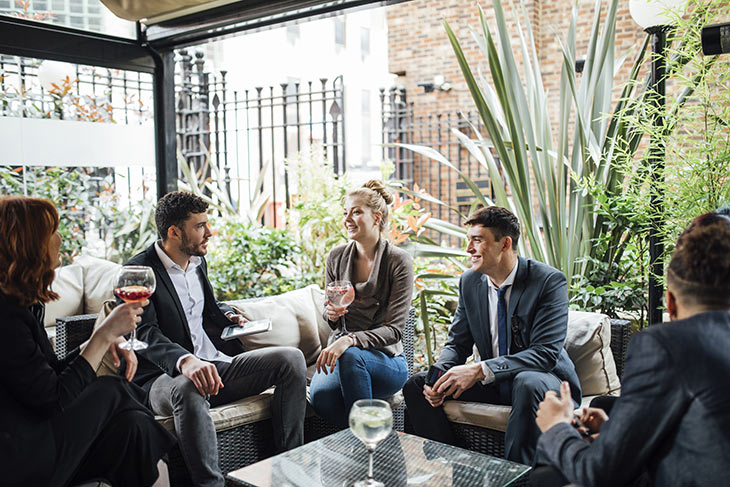 2. Network Like A Millionaire
As soon as you make the decision to go into luxury real estate (and way before you start ordering your premium business cards), you need to start laying the foundation for your luxury real estate career.
And just like any other real estate niche, the success of your career is built on the strength of your network of contacts.
If you want to be a millionaire real estate agent, you need to network like a millionaire.
Josh Altman, famous for starring in "Million Dollar Agent Los Angeles" shared in an article on The Close that when he first wanted to break into luxury real estate, he spent each morning frequenting a Starbucks location in LA where he knew that celebrities and wealthy individuals would visit regularly.
Whenever he would spot a celebrity getting in line to order a drink, he would quickly empty his current coffee, line up behind the celebrity, and immediately strike up a conversation.
His goal wasn't to harass them into hiring him as a real estate agent. Instead, he would chat them up about a project they are working on, and mention specific luxury property on sale that would fit them. His goal was to plant in their mind the idea that whenever they thought about real estate, they should think of him.
This anecdote teaches us a very important lesson when it comes to getting into luxury real estate: you're going to need persistence, boldness, creativity, and tough skin.
Luxury real estate is a highly desired niche, where competition is even stiffer, and its major players are highly protective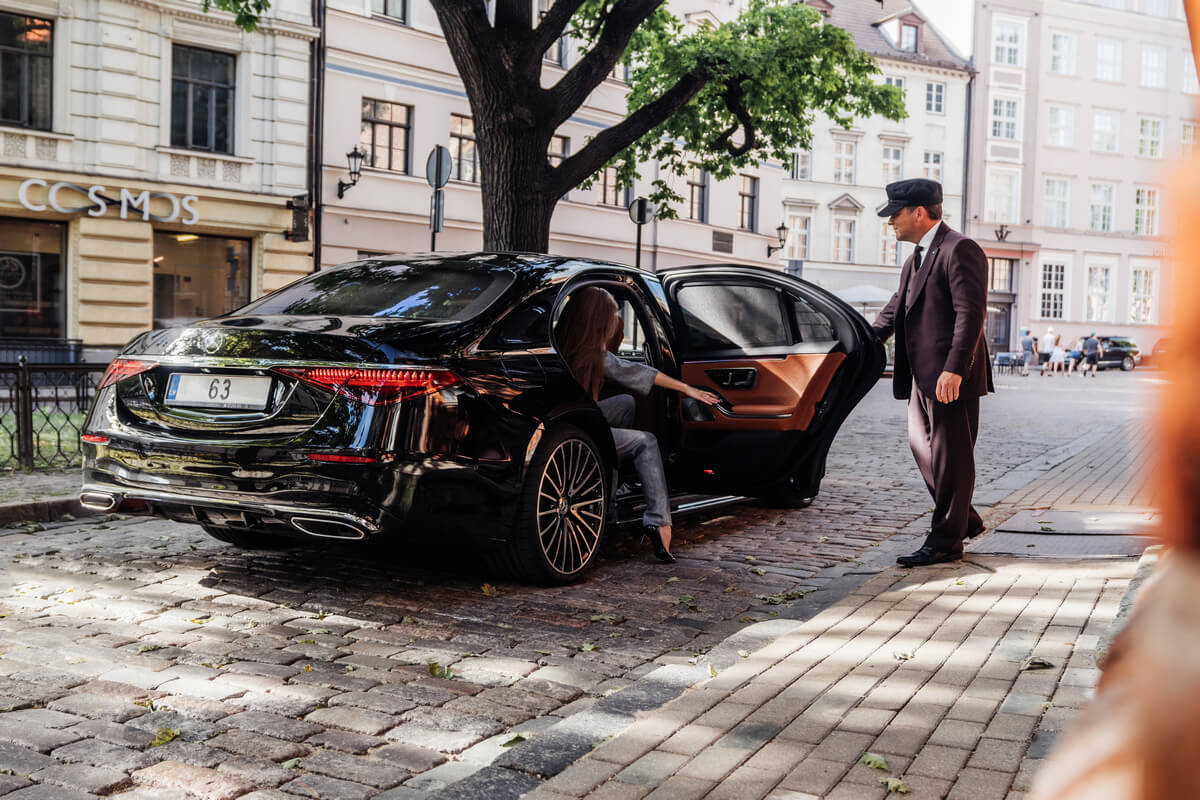 3.Think Like a Client
So where would you even start if you're considering this real estate niche?
It helps to go back to basics and think about why people hire real estate agents in the first place. The everyday home buyer and seller hire real estate professionals because the value they provide more than offsets the cost of hiring them. Usually, that means helping their clients get the best possible price, the best possible terms, avoid legal issues, and make the entire process as smooth and as painless as possible overall.
No matter where you live, there's likely a local place where the rich and famous members of your community congregate. Spend some time scouting those locations, and visit them.
Look for opportunities to rub shoulders with those potential clients, and actively look for ways to provide value for them. However, be very careful that you don't come across as desperate or star-struck. There's a good chance that they get approached all the time by people with business propositions or ways to get something out of them.
Besides networking directly with potential clients, you should also reach out to professionals that deal directly with luxury real estate clients. This includes attorneys, financial advisors, builders, mortgage brokers, CEOs.
And just like with clients, you want to find a way to become a source of value for them, without appearing desperate for referrals.
Always follow this Dale Carnegie principle when building your network:
"You can make more friends in two months by becoming interested in other people than you can in two years by trying to get other people interested in you."
As you gain more prospective clients keeping your client contact information organized becomes more important that ever. With your AgentFire website, whichever CRM software you prefer can be integrated seamlessly and easily. Talk to our web designers about how we can simplify your client relationship management process.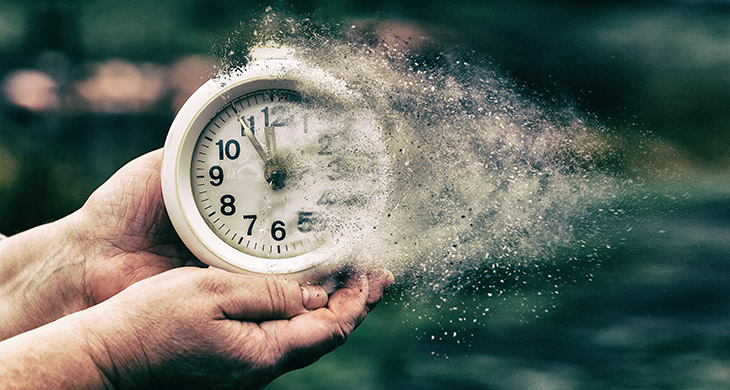 4. Actively Prospect Expired Luxury Listings
Because luxury real estate is a smaller market and with some very stiff competition, you need to be smart about how you go about prospecting for seller leads.
Prospecting expired listings can be the easiest and fastest way to get into luxury real estate.
When you're dealing with an expired listing, you already know that its owners are already motivated to sell, but haven't been able to meet that goal. There could be a variety of reasons why. Maybe the agent didn't do a good job marketing the property, or the house wasn't priced correctly. Or simply there wasn't enough demand at the time and not enough time has passed, since high-end real estate takes much much longer to sell than non-luxury real estate (2 years in the market is not unheard of).
Regardless of the reason why the property hasn't sold yet, it's possible that its owners are frustrated and are ready to try out other agents, giving you a window of opportunity to offer your services.
Get Our Pricing
Want to dominate your hyperlocal real estate market? Then you need to check out AgentFire's Spark Sites.
Click the button below to learn more about pricing.
5. Join A Luxury Real Estate Team
While it's possible to be a successful solo agent in traditional real estate, trying to do so in luxury real estate is a recipe for burnout, slow results, and not being able to serve your clients as well they expect.
Luxury real estate requires that you get more outrageous and ostentatious with your personal branding and marketing. Every showing needs to be treated as an event, and you're going to spend quite a lot of funds in your marketing department.
All of these moving pieces require expertise and experience. And gaining it takes time. So if you're not quite there yet you'd be better off joining a team of luxury real estate heavy hitters.
You might have the opportunity to help out as a marketing assistant or co-list with a more experienced luxury realtor. By doing so, you'll learn the ropes faster and start to build much-needed social proof.
Which real estate company should you join? There are a number of well-known real estate companies that are synonymous with luxury real estate.
These organizations have brand power, making it easier for you to bring a level of trust that could take years to build on your own. They also typically offer more support and training programs than smaller brokerages:
Of course, choosing which one to join is a matter of personal choice. You need to do your due diligence and compare the pros and cons of each one, and speak with their brokers as well.
You may also consider co-listing with an agent who is more experienced in luxury listings, or building other strategic partnerships within the luxury market. For tips on how you can find and maintain great partnerships, click here.
6. Create A High-Quality Content Marketing Strategy
Once again, a high-quality content strategy comes to the rescue. We're mentioning it yet again because for a simple reason: it works.
A content strategy is all about creating videos, blogs, guides, interviews, and other forms of valuable content that appeals to your target audience.
In traditional real estate, what matters most in a content strategy is the value of the content. So even if you don't have movie-quality production values, you can still get away with it as long as the content itself is valuable enough.
However, in the case of luxury real estate, you have to produce high-value content AND high production values. Luxury buyers expect a high level of quality in luxury real estate agent presentations and content.
What types of content appeal to luxury consumers?
For the most part, sensori-emotional content appeals to high-end clients (remember, it's all about creating experiences). Of course, anyone interested in selling is interested in luxury real estate market stats. But you don't want to dwell too long on these. Here are some ideas:
Stunning imagery
Community history and landmarks
Lifestyle content – think travel, recipes, and day-in-the-life content
Insider guides – best nightlife in San Juan, Puerto Rico for example.
Brochures and Case studies
Not sure where to start when it comes to refreshing your branding? AgentFire clients have the option of adding a complete, customized logo and branding package to their website design. Our web designers work closely with client's to ensure their brand reflects their personal brand and business success.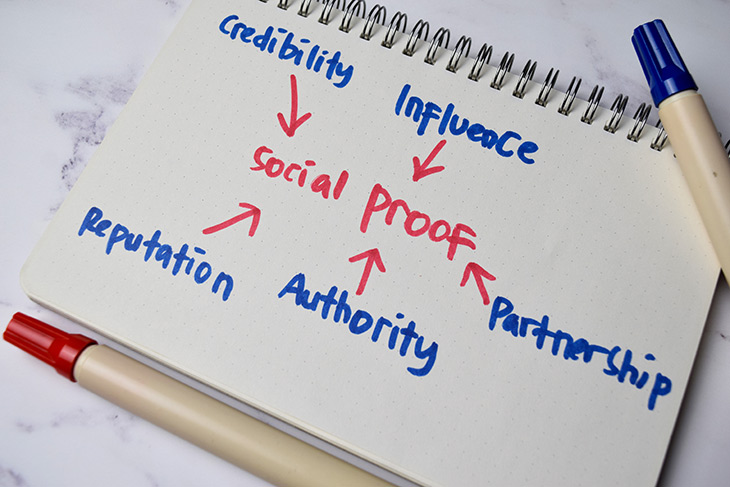 7. Use A Lot Of High-End Social Proof (Where It Matters)
A critical skill to master as a luxury real estate agent is how to market via social media – staying current on what works in social media marketing for real estate. You should be posting "just solds" and reviews on Facebook and Instagram as these two platforms have a combined 3 billion users.
Also, you should have great reviews on your website and Google My Business page. This demands nurturing relationships with clients instead of breaking off conversations after closing.
Keep in mind, however, that 8 out of 10 owners of multi-million dollar homes are concerned about an agent's ability to be discreet. 78% of Coldwell Banker's luxury sales associates said that the topmost need their clients require from their real estate agents is privacy and confidentiality.
Therefore you need to think twice before mentioning your multi-million dollar client in a just-sold Facebook post.
8. Get Luxury Real Estate Agent Certifications
Real estate buyers want realtors that know the market and understand how to implement proper marketing techniques. More so when you're talking about million-dollar deals.
The best luxury real estate certification to acquire is The Institute for Luxury Home Marketing's Certified Luxury Home Marketing Specialist (CLHMS). Other certifications that might help create the right impression with luxury clients include: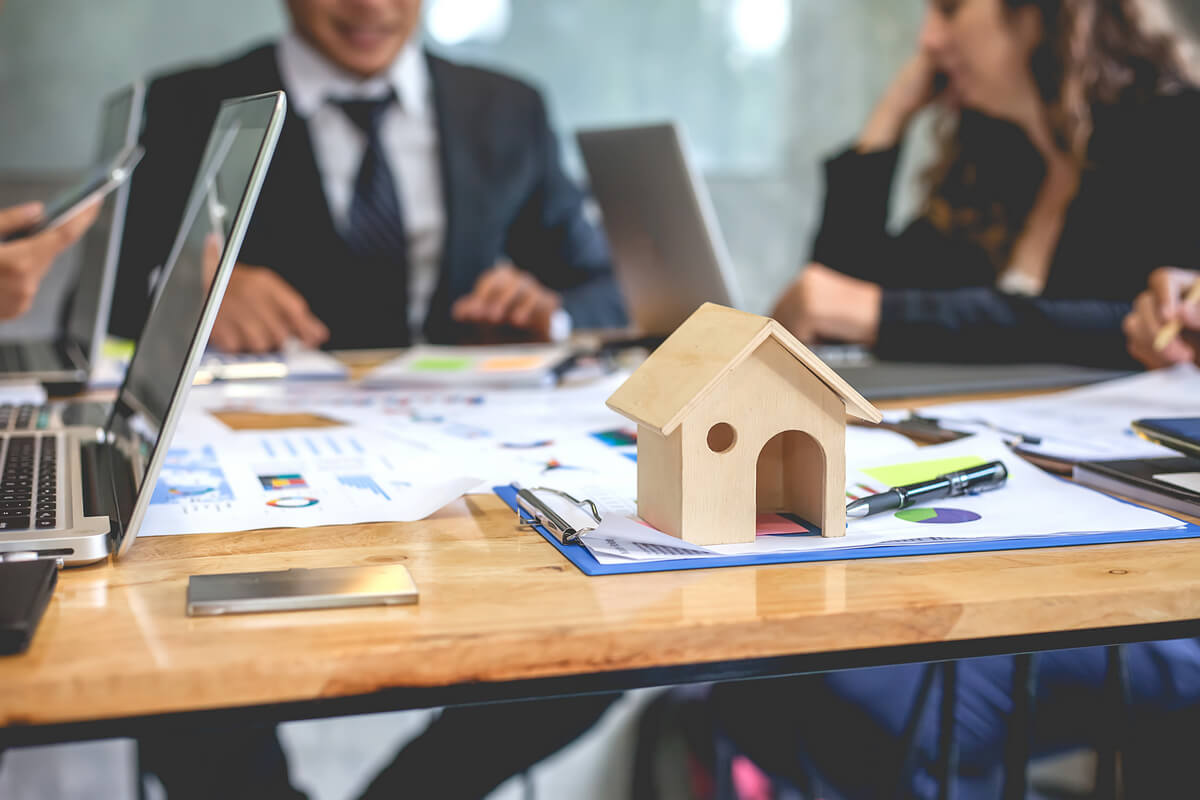 Advice from Luxury Real Estate Agents:
Matthew Cohen of Halstead, Manhattan says in an article on The Close :
"For new agents trying to get listings and buyer's agents trying to become listing agents, the best advice I can give is to put your everything into every single detail of a transaction with your client—showings, open houses, etc. Attention to details and caring more than any other agent will always produce referrals which will then roll into more business. I attribute much of my success in my career to making my business quality oriented, not quantity oriented."
Andrew O'brien Matina of Douglas Elliman Manhattan says in the same article (TheClose):
"There are a million avenues one can travel in Real Estate. There's not one way to be successful—some agents build entire careers out of specializing in one sliver of the market—whether it be new dev, condo resales, co-ops, commercial, multi-families, or even rentals. I would focus on going in the direction you're most interested in—then finding the people in positions you want to get to and ask for their help.
Don't be too proud to ask for help. Check your ego at the door. Anytime you get an opportunity to pitch a seller, recruit the best agent you can to go with you and offer to split 50/50. Don't choose the agent with 50 glittery sales listings that are all in one new development, choose the agent who has 50 different property listings. Those are the agents that can teach you how to pitch to anyone, anytime, anyplace."
On the benefits of co-listing, Justin Fichelson of Million dollar San Francisco says it's all about building opportunities for more business down the line:
"I currently have a listing coming up for $10,000,000 in Marin [California]. I know by co-listing with an established agent in that market, they will send me referrals in San Francisco since it's not in their marketplace."
Kristina Morales, a luxury Realtor with Suterre properties in Cleveland, Ohio emphasizes following up:
"Lead follow-up is key to any successful real estate business. The key component is to continue to follow-up on a consistent basis. Most agents follow-up 1-2 times, if any. Many times, I will convert a client after following up 7+ times. As an agent, I always remember that people are busy. If they do not respond immediately, I don't take it personally. It is likely that I caught them at a bad time and one of my follow-ups will be at the right time."
Looking for focused, detailed real estate coaching? Check out our list of 50 awesome real estate coaches that will surely turn you career around
Conclusion
Luxury real estate is often considered the ultimate real estate niche. Both in terms of its glamorous reputation and its earning potential. But becoming a luxury real estate agent takes effort, persistence, and lots of hard work.
If you want to stay up to date on all of our free and valuable content, subscribe to our newsletter. We publish valuable articles and guides such as this one regularly. That way you can constantly improve your marketing skills, and become a more effective real estate marketer.
And if you want to dominate your hyperlocal real estate market, check out AgentFire's web designs, #1 rated for several years in a row.
Check out this article next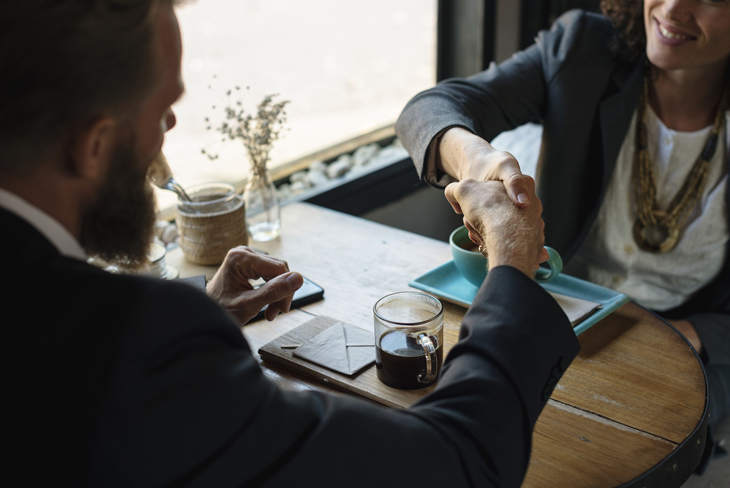 5 Unconventional (And Free) Ways to Attract Real Estate Leads Like a Pro
While paying for advertising, (both physical and digital) is an effective way of getting more traffic and leads your way, it can also be expensive.  …