By now, it should be pretty obvious to everyone that good photography is critical for your success as a real estate professional. Homes with professional photography sell much faster, and for a higher price tag than those that don't.
However, it's no longer enough to just offer good photography.
As you know, buying a home is a highly emotional experience. It's rarely just about comparing numbers.
Your choice of images, marketing material, and text must be relevant to your prospects, it must stick in their minds AND inspire positive emotions.
And what's even more effective in inspiring positive emotions and sticking in their minds than professional photography?
Video.
According to Business 2 Community:
Prospects are 4x more likely to watch a video about a product than read about it
Videos are shared 12x more than both links and text combined.
Viewers retain 95% of a video's message, in contrast to 10% when they read it in text.
Companies using video have 41% more traffic than those that don't use video.

Adding video to a landing page can increase conversion by 86%.

Including a video on your home page can increase conversion rates by 20% or more.
Get the picture?
Of course, it's easy to see why video is so important. But there's one more statistic worth mentioning. According to Buffer, "If there were no obstacles like time, resources, and budget … 83% of marketers would like to create more video content."
What do you REALLY need to create video content?
It can be intimidating to create video content, especially when you've never done it before, and you don't know where to start.
In order to make a video look "professional", it's no longer necessary to drop thousands of dollars on a dedicated camera. You only need to worry about lights, a good microphone, and a good video editor.
In past articles, we've discussed the tools you need to create video content. You can find it here. And if you need free resources such as graphics, stock photos and color palette creating tools, you can find them in this article.
In this article, we're only going to cover video editors available for you. The reason why we're covering them separately is that video editing technology continues to advance and become a lot more accessible to the regular person. The majority of them in this list are either free or offer a free trial.
Some of them are apps available for smartphones, and some are desktop-based solutions.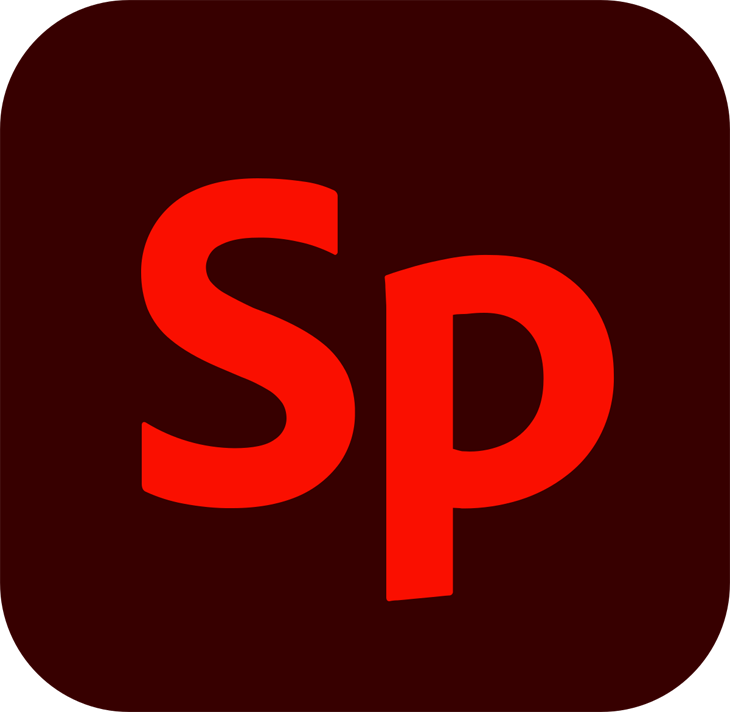 Adobe, the company behind Photoshop, Illustrator, Lightroom, has also created Adobe Spark. In a nutshell, Adobe Spark is a content creation platform focused on "story-telling". By using its thousands of templates, you're able to create graphics for social media, infographics, presentations, branded material, and so much more.
Of special interest is that it lets you create video content, and provides you with all the tools to put together simple video presentations. These are perfect for listings presentations, virtual home showings, photo collages, "About me" videos, etc.
Its user interface is exceedingly easy to use. Its project templates let you skip a huge portion of the creation process, and give you a clear roadmap of how to put together a new project.
However, all of that convenience does come at a cost. Adobe Spark doesn't let you do extensive video editing such as some other tools in this list. You're limited by its free license and need to pay up to use premium content and templates.
However, if all you need is a quick and to the point video presentation, you can't go wrong with Adobe Spark.

Loom is a free video recording and messaging app that lets you simultaneously record your webcam feed as well as your screen. This is absolutely perfect if you wish to create an explainer video, as well as training videos for your own team members.
Loom is very easy to use, and in just a few minutes after you're done, you can easily share the video, download it, and edit it further if you need to (on a different video editing program). It can be used in combination with other tools in this list as well, especially if you need to record footage first, and then add text or motion graphics later.
Loom is available as a stand-alone desktop app, a mobile app, as well as a Google Chrome extension.

Podcasts and long-format content has increased in popularity in recent years. The rising popularity of podcasts such as The Joe Rogan Experience has completely destroyed the narrative that today's consumers have non-existent attention spans, and would never sit still for more than 5 minutes.
However, there are situations in which you may want to highlight a few snippets of your podcast, seminar, or symposium.
Headliner lets you take a podcast, add audio visualizers, motion graphics, text animations, and turn it into a video. 
Headliner's audio and video transcription tools let you easily add captions and produce a transcript, and it gives you an unlimited number of videos you can create.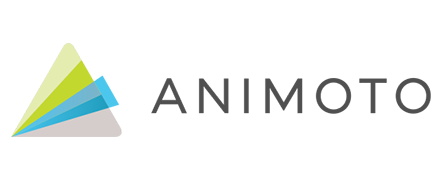 Animoto is an online tool for editing and creating videos from existing files and photos. It's very simple to use, and it allows you to create videos very quickly and with a professional look to them, without having to be an expert in video editing.
It's the ideal tool for those who are just learning how to edit short videos and don't necessarily need all the extensive editing of a desktop-based program such as AfterEffects.
Animoto takes a lot of the difficult decisions, such as editing style, and does it for you. It synchronizes your music, you upload photos or videos you want to use in the order you want them to appear and hit the create button.
Sure, you may not have pixel-level or even frame-level control over your creation. But you don't always need to. And just because you don't have all the granular control of After Effects, it doesn't mean Animoto can't be used professionally.
The biggest downside of Animoto is its price. It provides you with a 14-day trial. After that, you can continue to use it, but your videos will come with a watermark. 
If you wish to get rid of the watermark and have access to all of its features, you do need to pay. And compared to even After Effects, it's actually quite pricey.
However, if you value convenience and ease of use, it might be worth it to you, especially if you plan on doing a lot of video content.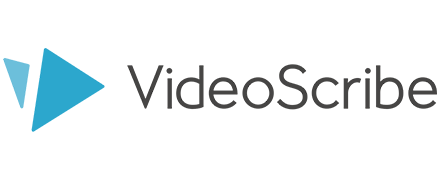 Whiteboard explanation animations are very popular right now.  You can find them everywhere from school, real estate classes, product explanations, and even youtube tutorials.
While they may look complex, they are quite easy to put together with the right software.
VideoScribe is a great whiteboard animation software. It has a friendly user interface, it's very easy to navigate, and comes with a huge amount of stock images and media you can use to get you started right away. If you can't find the right stock image, you can import your own images.
And if you import an SVG file (a vector graphics format), you can get the full whiteboard drawing effect, just like any file from VideoScribe's media library.
As such, they could be a gigantic help in putting together short and dynamic listing presentations, training material, and even sharable video content that you can publish on your social networks.
While VideoScribe does offer a 7-day trial, you do need to purchase it to use it any longer than that. However, they do offer a monthly plan so you can try it out and gauge the reaction you get from your audience.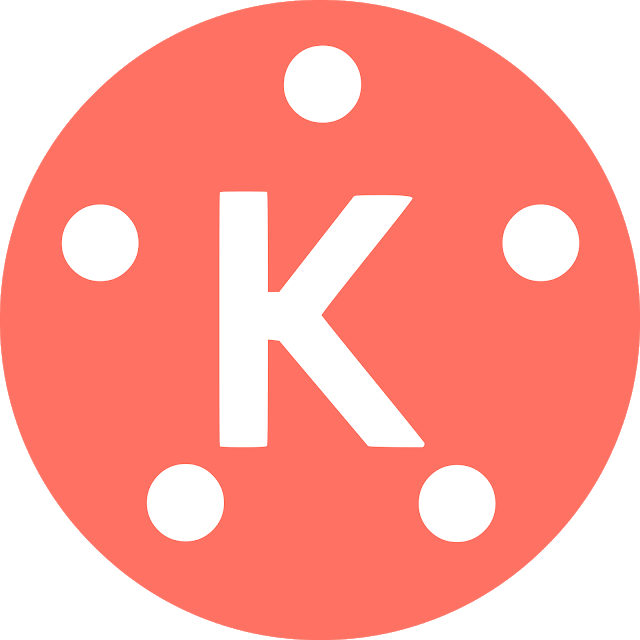 While nothing can rival the sheer power and precision you can get from editing a video on your desktop or laptop, there's something to be said about the convenience of being able to do video editing on your smartphone or tablet.
The majority of smartphone-based video editors take a streamlined approach to their features. They either automate most of the editing process and provide a number of pre-packaged filters and templates for you to use.
KineMaster doesn't sacrifice anything. It offers the ease of use you can expect from an app, but also offers an impressive amount of control and power you typically expect from a desktop-based video editor.
KineMaster lets you combine multiple layers of video, images, text, special effects, and stickers. It lets you do color adjustments to correct and enhance videos and images. It lets you do color filters, export at 4K 2160p at 30fps, chroma keys, keyframe animation, and so much more.
Sure, using its more powerful tools DOES require you to have a pretty powerful device. But the sheer power and convenience it provides are hard to beat right now.

Typito is another easy to use video editing tool, but with a greater focus on typography, motion graphics, and captions.
It has an easy to use drag and drop editor that lets you start producing results right away. Typito lets you create captions automatically, and perfectly sync them with your videos. 
It also lets you define your brand colors, add your logo, and establish your own brand identity across your videos.
And if that wasn't enough, Typito also gives you access to hundreds of thousands of free images and hundreds of templates. 
Typito lets you create 4 videos/month for free — which include Typito's watermark. You can choose to remove that watermark from any video for $10, or you can upgrade your video license.
Typito's Starter license costs $29 per month and lets you produce 5 video projects/month. It's perfect for any real estate agent looking to get their feet wet into video production. But once you have a pretty solid video content creation strategy going, you may want to consider other options.
Tools for power users

Shotcut is a free, open-source, entry-level video editor and compositor. Compared to the rest of the power user tools, ShotCut is very intuitive to use, and it's a great tool if you want to up your editing game, an upgrade from some of the "drag and drop" tools mentioned before.
There's a large number of ShotCut tutorials online, which can get you up and running very quickly.
On the other hand, while ShotCut is a power user tool, it's a bit underpowered when compared to the other tools in this list, you may not really need all that power.
Also, since ShotCut is a free and open-source program, you may encounter a number of glitches and issues. 
But for a video editor that is completely free, and it has a huge number of tools such as color correction, track compositing, audio editing, a huge variety of image formats to export, and video generator plugins, you really should give it a try.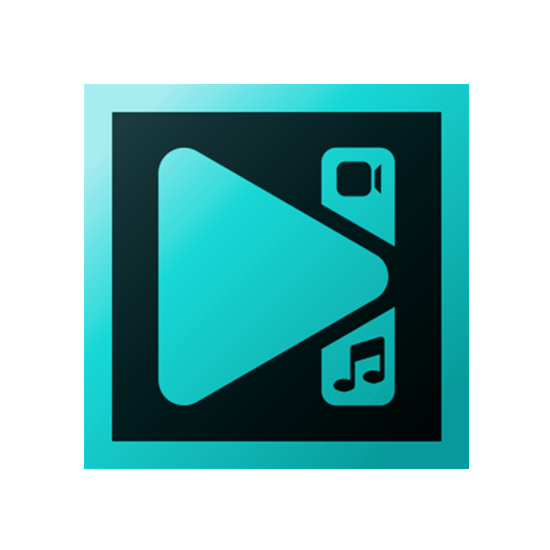 When it comes to sheer power, VSDC is a step up over ShotCut. VSDC's editing software comes in both a free and a paid version. Though the free version doesn't have nearly as many features as the paid version, it still comes with a number of great video editing, such as mask tools, chroma key functionality for green screens, and others.
If you decide to purchase the full version (which is very affordable), you'll have additional tools such as motion tracking, YouTube uploaders, post-production effects, and color correction tools.
However, it doesn't have the most intuitive of user interfaces, and it takes some getting used to it. It definitely requires that you spend some time going through its tutorial videos. But once you get used to it, it can do just abut any kind of video editing/creation you need for real estate.

HitFilm Express has the potential to be just as powerful as VSDC (once fully upgraded), but with a superior user interface.
In fact, HitFilm Express has all the tools you need to produce Hollywood style videos (or even better). It really is that good. It offers color correction, unlimited video and audio timeline-track creation, an audio mixer for fine-tuning sound, composite shot enhancement, and so much more.
So how much does it cost? Nothing. It's free. 
Ok. Maybe not 100% free. To get HitFilm Express, you do need to subscribe to their Facebook account. 
However, they do offer a number of additional features you do need to pay for, not unlike how so many microtransactions found on "free-to-play" games.
But even if you decide to NOT spend a dime on HitFilm Express, it's already a solid product that can serve for most of your real estate video creation needs.
Honorable mentions
AfterEffects and Lightworks Pro are industry-standard video editors and compositors. They have a dizzying array of tools and allow to do amazing effects. Both of them offer a free trial version, as well as a monthly license.
The reason we don't include them into the main list is that they can be overwhelming to figure out if you don't have any experience with compositing. However, if you're willing to invest the time and effort needed to master them, you'll never want to go back to anything else.
Conclusion
There has never been a better time to start creating video content. It's easier than ever, there are tons of free resources available, and you can do a huge amount of high quality directly from your smartphone.
If you want to stay up to date on all of our free and valuable content, subscribe to our newsletter. We publish valuable articles and guides such as this one regularly. That way you can constantly improve your marketing skills, and become a more effective real estate marketer.
And if you want to dominate your hyperlocal real estate market, check out AgentFire's Spark Sites, #1 rated for several years in a row.
And the best part? You can try out all of its amazing features for free with our 10-day trial.
Check out this article next
14 Essential Productivity Tools For Real Estate Agent Productivity
According to author and self-improvement pioneer Paul J. Meyer, "Productivity is never an accident. It is always the result of a commitment to excel…