These 14 metrics are imperative for tracking and understanding the success of your real estate website.
Understanding real estate marketing metrics is essential in order to measure the success of your real estate website. After all, your website is the center of your real estate marketing strategy, so you need to stay on top of it. Tracking the performance of your website will help you to make educated decisions on how to improve your site and consistently push your business in the right direction.
After all, "What you can't measure can't be managed."
Taking a look at your site's metrics will tell you exactly why or why not your marketing is performing well and whether it is translating to higher conversions – whatever those may be (more leads, increased digital influence).
How to Monitor Real Estate Metrics
Depending on the platform, your real estate website will offer its own unique analytic information. However, our AgentFire web experts always recommend using Google Analytics. With Google Analytics, you can really get into the nitty-gritty of your website metrics.
Google Analytics
Whether you are a real estate agent, real estate broker, or another type of real estate professional, always start by thinking about your business goals to determine which metrics are most important to you. This could include session duration, leads generated, conversion rates, and other important metrics we'll break down later in this article.
On a broad scale, Google Analytics can help you spot which pages are most popular, which one's aren't performing, and which can be improved.
Google Analytics divides traffic sources into 4 main avenues:
Direct: When your traffic comes from direct browser hits. This means that visitors type your website URL directly into their browser after getting it from another source (referral, brochure etc.).
Referral: This is when traffic comes from another website. These visitors who were brought to your web page from another link (for example, a blog linking to your website).
Organic: Organic traffic comes from a search engine. Real estate professionals have found that organic channels have a much higher return on investment than paid channels because users trust them.
Social: Traffic that comes from social media networks, links in bios, call-to-action (CTA), and redirects are the usual paths from social media to your website.
Get A Free Personal Demo
Ready to revamp your real estate marketing strategy and dominate your hyperlocal area? Our expert web designers will show you how. Click the button below for a free 30-minute demo of our AgentFire Spark Sites.
Key Metrics
Key metrics (or key performance indicators) are the bits of data that communicate whether your website is healthy or not.
1. Visits 
Visits are also referred to as sessions and can last for up to 30 minutes in default settings. After 30 minutes, it is considered to be a different session. Some visitors can be tracked from one visit to the next, however, only those that accept cookies can be identified. Visitors that are tracked can be targeted using strategic retargeting ads.
Visits tell you that you are efficiently driving traffic to your website from other marketing sources.
2. Session Duration
A single session or visit to your website may include multiple actions including views, conversions, and events. Session duration refers to the average time users spend on your website. The average length of a user session varies depending on the type of website and what interactive elements you offer on your site.
On the new Google Analytics Update, they've updated the metrics to measure how long someone is not only on your website, but "engaged" on your website (this includes scrolling, clicking etc.).
Therefore, it's essential to consider other digital marketing metrics, such as bounce rate, conversion rate, and user flow, in conjunction with average session duration to understand user behavior and engagement comprehensively.
3. Page Views
Page views refers to the total number of times a page was viewed by your site's visitors over a period of time.
4. Device Type
The type of device that your visitors use to access your website can affect conversion, visitor journey flow, and more. Remember that the use of each device, screen size, mobility, and other factors affect how your content is consumed on each device. Double-check the metrics such as bounce rate and clicks and how they vary from one device to the next. This will help you understand how device type is affecting your numbers.
Understanding the most popular device used to access your content will also help your web designer create pages that work for your unique clientele. AgentFire designers take accessibility seriously, that's why our designs work for every device and screen size.
5. Bounce Rate
Bounce rate refers to the number of visitors that come to your page and then bounce away from it without exploring more. The goal is to keep the bounce rate fairly low, although that may vary within the real estate industry. High bounce rates are often a clue that visitors are not finding what they're looking for on your website.
In this case, double-check that your page headings and content match up. Is the content answering the questions your visitors are looking for? On the other hand, some pages, such as landing pages, have higher bounce rates because they are meant to be read quickly and inspire action.
Exit rate is often confused with bounce rate. Exit rate is determined by the number of people who exit your site after landing on a page and compares that number to the total amount of views that page has received. If your exit rate is high on a particular page, this is a strong indication that there is something wrong with your page.
6. Conversion Rate (including lead conversion rate)
Positive actions that users make on your page are called conversions. In regards to real estate websites, conversions could be downloads, newsletter subscriptions, contact form submissions, calls etc. High conversion rates mean that you are pulling in the right audience and your CTAs are doing their job.
Lead conversion rate speaks specifically to the actions on your websites that gather tangible leads. For example, if you know that a large number of people who download your home buying guides become hot leads, you can put more focus on updating and improving your guides.
Conversion rates are counted by dividing the number of conversions by the total number of web interactions over a specific period of time.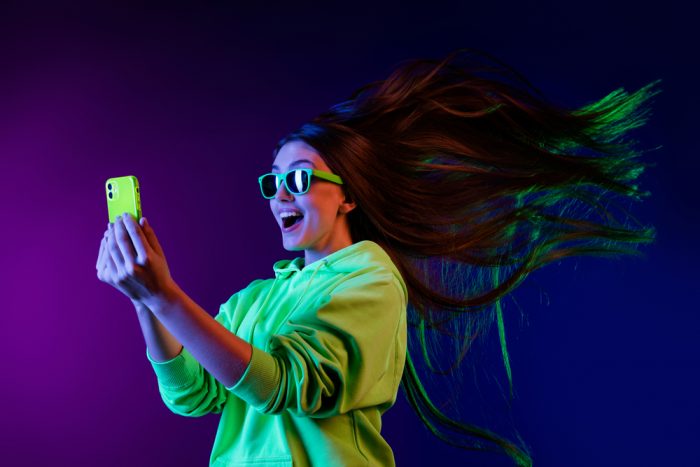 7. Site Speed
It's the going industry standard that the best pages load in 5 seconds or less. More than 5 seconds a large chunk of your potential clients will click away and find a site that works more efficiently (and a real estate business that takes their digital presence seriously).
To look into your page speed run the Google PageSpeed Insights and take a look your load times.
8. Cost Per Lead (Cost Per Acquisition)
The cost of gaining each lead is called "cost per acquisition". Cost per acquisition can measure exactly what it costs to acquire a lead and generate interest from a particular marketing channel. If a certain marketing channel has a low CPL (cost per lead) with high results, you should focus more of your effort here.
9. Sales
Real estate sales are the end game. From the moment you pull in the lead to signing the deal, you can add it all up to calculate the total cost per sale.
For example, if you need 4 qualified leads to generate one sale from social media marketing, such as a Facebook ad, you can multiply the cost per acquisition $52.60 (CPA) by 4, which is $210.40. You can then add costs involved offline, including, follow-up, time making calls, driving to open houses to calculate your total marketing investment etc.
10. Click Through Rate
Click Through Rate (CTR) refers to the number of clicks that your ad gets divided by the number of times it is seen. For example, if you had 10 clicks and 200 impressions your click-through rate would be 5%.
To improve your click-through rate, make sure that your keywords, content topics, and ads are connected and relate to your business. When your digital presence in cohesive, it's more likely that a user will click on your content after searching your target keywords and phrases.
After some time tracking CTRs you may find that certain types of content resonate more with your audience and are most likely to be clicked leading to an appointment, dive deeper into a listing, etc. Track these top pages to see how you can improve them even more.
11. Showings Per Sale
Showings per sale isn't exactly a website metric – we know. However, showings are a great way to measure how successful your website marketing has been. The lower the amount of showings per sale, the better. This shows that the marketing you are using to attract potential buyers is aligned with the type of properties you work with.
Track which channels and activities bring in the highest amount of top-quality leads so that you can focus on those.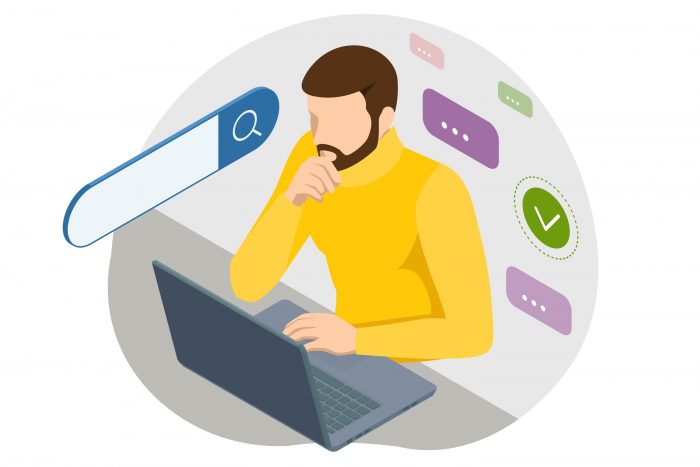 12. Visitor to leads
'Visitors to leads' breaks down how many of your visitors fill in the contact form or perform a different conversion event.
13. Keyword Ranking
Keyword rankings tell you where your website ranks when users search for specific words or phrases.
The higher your site ranks, the more visible it will be to people searching those keywords. This is where keyword research becomes crucial. The research will help you determine which words and phrases your target clientele is searching for.
14. Update Your CTAs
As a simple rule, CTAs should use clear, concise, accessible language. Design and color, the link, high-quality visuals, and graphic buttons are the next most prominent factors.
The best CTAs encourage users to make a logical next step that feels natural. If you're not a genius with words or design, no worries. We've developed the Engage CTA tool 😉 especially for our clients so that they can create impactful CTAs in no time.
Conclusion…
Metrics are the key to measuring whether or not your real estate website is doing what it was designed to do. With an understanding of why and how we track real estate metrics, you can make the necessary changes to precisely create the results you want.
If you want more in-depth articles, tactics, strategies, and advice – subscribe to our newsletter. And if you want to dominate your hyperlocal real estate market, check out AgentFire's Web Designs, #1 rated for several years in a row.
And the best part? You can try out all of its amazing features for free with our 10-day trial.
Check out this article next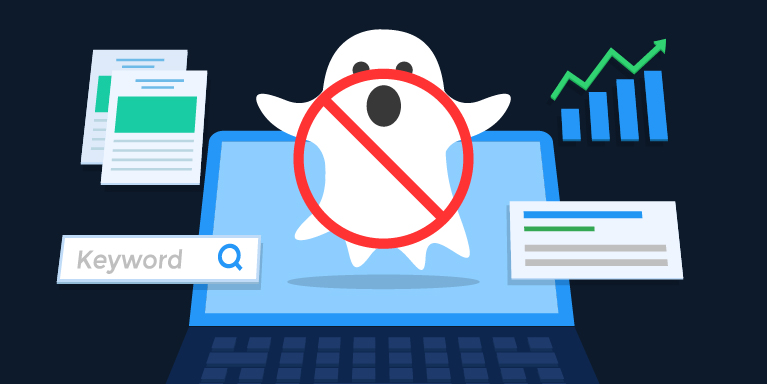 16 Real Estate SEO Myths You Should Keep An Eye On in 2023
If you're reading this article, you probably take your digital real estate marketing strategy seriously and you understand the importance of Search …