It's time for you to take a break. Here's how to get away this summer without making a mess of your real estate business.
It seems like there's never a perfect time for real estate agents to take a vacation. You help clients make the biggest purchase of their lives; of course it feels disorienting and counterintuitive to step away from work. To make matters worse, as soon as you decide to take a break it seems like every dormant lead you've ever had comes out of the woodwork.
This is where you need to catch yourself and switch your thinking around.
There will always be more work to be done, more people to contact, more content to plan – yet everyone needs a break at some point. Relaxation is essential for a positive mindset, balance, and maintaining that hyper-speed throughout the rest of the year. Taking a vacation is part of your work.
To make the most of your time off (and actually chill out), you'll need to prepare yourself and your real estate business for your absence. There's no reason to panic. With the right systems in place, you can come back to your brokerage as informed and organized as you were before your break.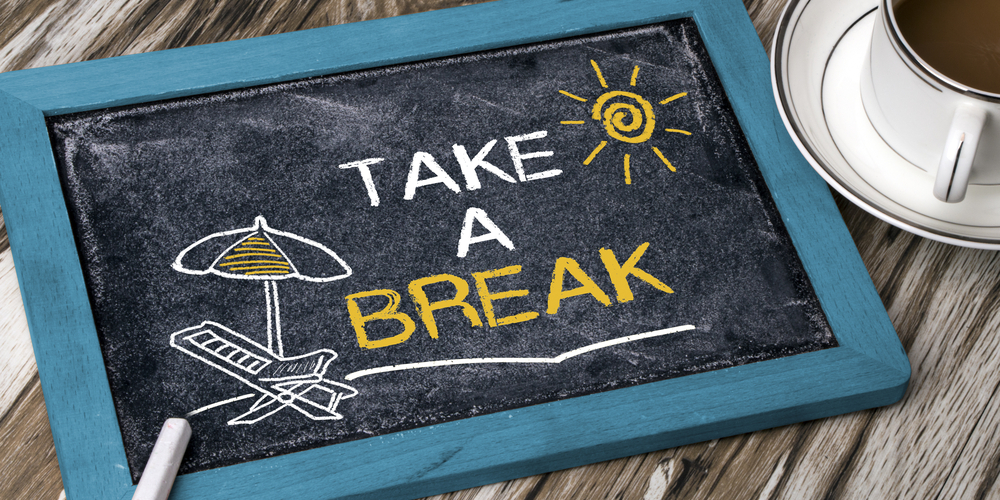 1. Plan ahead
Our first tip is to make sure you plan your time away during low tide. It's key for realtors to understand the seasonality of their hyperlocal market in order to plan a break ahead of time.
Taking a break when your business is slow means that you will be less distracted on your vacation and have less to catch up on when you get back.
If you're focused on a super hot hyperlocal market, there may not be an ideal opportunity to go on vacation, but that doesn't mean you should work year-round. Even a staycation or weekend trip will help you unwind.
2. Get a Fellow Agent or Assistant to Lend a Hand
Once you've chosen a time for your vacation, you'll want to choose a trusted coworker to cover you while you're gone. It's common for clients (especially Zillow clients) to reach out to other real estate agents when their agent is out of town and has not connected them with a partner agent. Don't let that happen to you.
Reach out to an agent you trust and ask them if they wouldn't mind taking care of your clients needs while you're away. Explain that you'll do the same for them when they decide to take a break. Ideally, you'll want to choose a real estate agent who has the same expertise and business philosophies as you.
If an agent is unavailable, the next best option is an office assistant/administrator. An assistant should be able to provide basic admin support while you're away. This means responding to clients, drafting deals, or even taking buyers on viewings.
Get A Free Personal Demo
Ready to revamp your real estate marketing strategy and dominate your hyperlocal area? Our expert web designers will show you how. Click the button below for a free 30-minute demo of our AgentFire Spark Sites.
3. Establish Rapport Before Vacation
It goes without saying that you should be giving your clients 100% whenever you're working with them. However, this is especially important before you head out on vacation. In the months before you head out, make sure to be very responsive and adaptive to your clients.
When you finally leave for vacation, people are likely to be accommodating and understanding. Reasonable clients understand the need for work-life balance and prefer a healthy agent over someone burnt out and unable to perform.
4. Give Your Clients and Other Contacts a Fair Warning
Before your vacation, start to notify clients, coworkers, and other relevant contacts about your vacation plans well ahead of time. Make sure to share your absence on multiple platforms. For example, starting a month before your vacation, notify clients and other contacts that you will be absent and that they should get to you with urgent requests before a set date. Make sure your message clearly indicates the start and end time of your vacation. If you have a partner real estate agent or assistant taking over while you're gone, you should also provide their contact information.
Social media posts on your main platforms, recording a new voicemail greeting on your office phone, or sending a mass email are a few ways to get your message out. You'll want to follow up throughout the month in order to catch those who didn't see your message earlier. An email blast a week or two before you leave and story repost of your original absence post are great ways to do this.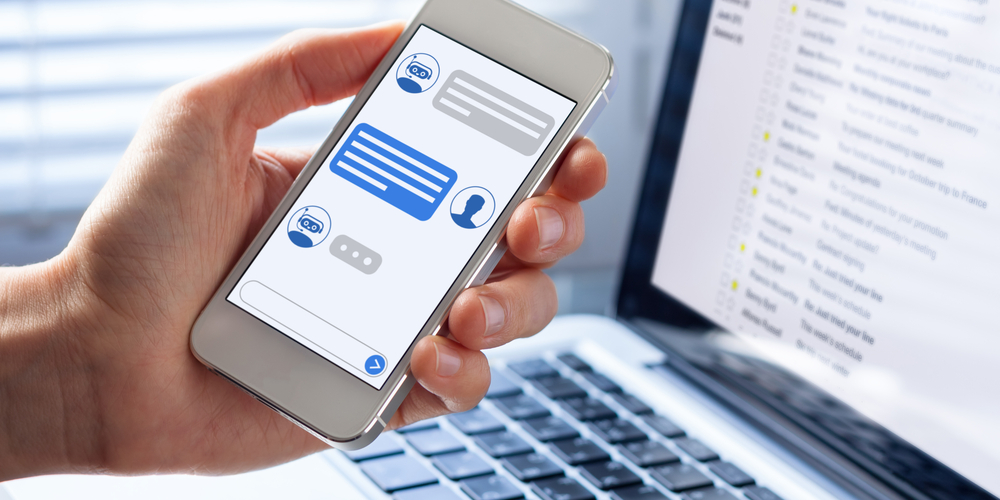 5. Put the Right Systems in Place
Turning on your auto-responder and an out-of-office message is a foolproof way to avoid disappointing leads. Similar to your pre-vacation messages, your auto-responses should contain details about the exact dates you'll be away and who they should contact in the meanwhile.
If the agent or assistant covering you has work piling up, consider setting up a chatbot on your real estate website to answer basic on-demand questions.
Our AgentFire designers have built hundreds of successful chatbot integrations for our clients' websites. Quick responses, improved client relationships, and a less crowded email are only some of the benefits. Learn more about our integrations and schedule a free demo for more details.
6. Block-out Prep Time
There isn't a single person on the planet who is excited by the idea of stressful packing, forgetting a key task, or leaving the oven on. Before you go MIA, give yourself a day or two without buyer or seller-related work and get organized. This is the time to double check your suitcase and the systems you've set up to keep business running while you're away.
7. Focus on Relaxing, Not Work
You won't get to relish the joys of a great vacation if you're always returning phone calls and responding to client questions. As a dedicated agent, staying away from your phone can feel like resisting a magnetic pull. If necessary, have someone you're traveling with hold you accountable and stop you when they notice you heading for the laptop.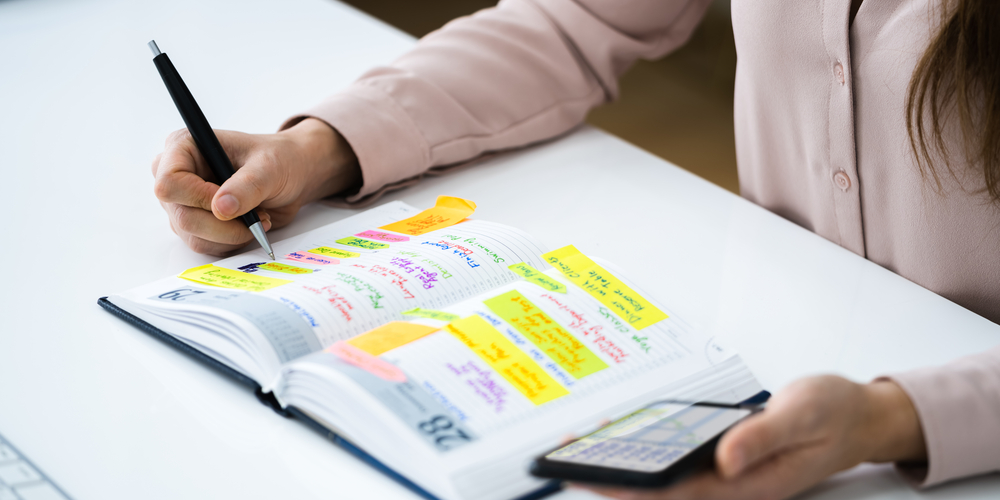 8. Plan as Much Content as Possible in Advance
Take a close look at your digital marketing strategy. What content and how much do you usually share over a week or two (or however long your vacation will be). To keep your readers hooked and leads coming in, you'll want to prep content ahead of time that can then be scheduled and shared while you're gone. Posting automation tools such as Hootsuite, make it easy to program your social media content in advance. Similarly, an email campaign tool such as Mailchimp can automatically share your newsletters according to a set schedule.
AgentFire clients love the Mailchimp integration to maintain thought-leader status and gain new contacts through their newsletter. Learn about how our MailChimp integration supports dynamic real estate marketing plans.
9. Focus on Passive Lead Generation
During your holiday, lead generation methods that don't require heavy prospecting should be running in full force.
Let's imagine that you're accustomed to reaching out to cold leads each weekday morning, but won't be able to do so while away. Directing your focus to more passive lead generation tools is a smart move. Step up the quality, frequency, and clarity of your website and social media CTAs instead. You could consider updating your lead magnets and setting up lead generation forms on social platforms such as LinkedIn.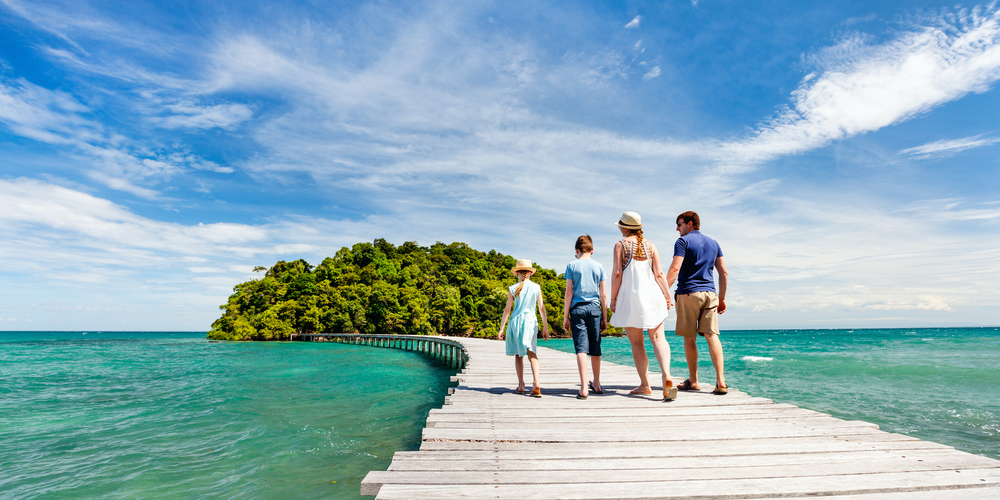 10. Book "Office Hours"
If you absolutely must work, you'll need to set some concrete boundaries. We like to call these boundaries, office hours. Remember when professors would set a set schedule for when they could be approached for questions? Take a note from them and do the same. Choose a specific time during vacation days when you'll be available to respond to phone calls and emails. Make sure to include this information in your communications when you notify clients and coworkers about your upcoming absence.
11. Come Home Early
No, we don't mean to cut your trip short. However, it would be beneficial to give yourself an extra day or two after your trip to get back to corporate speed. Fly home the day before your least busy day of the week. For example, if you fly home Thursday or Friday, you can take the weekend to get yourself together before a fresh Monday start. This way, you can deal with jet lag, laundry, sunburn, or whatever is needed before work comes tumbling in.
To Sum It Up…
The only thing you need to do on a vacation is enjoy yourself. Putting the right systems and preparation in place is the only way to do that without completely scrambling your real estate business. Luckily, prepping for a vacation doesn't have to be hard. It's as simple as notifying the right people in advance, prepping a digital marketing strategy ahead of time, and resisting the urge to stay glued to your phone.
Check out this article next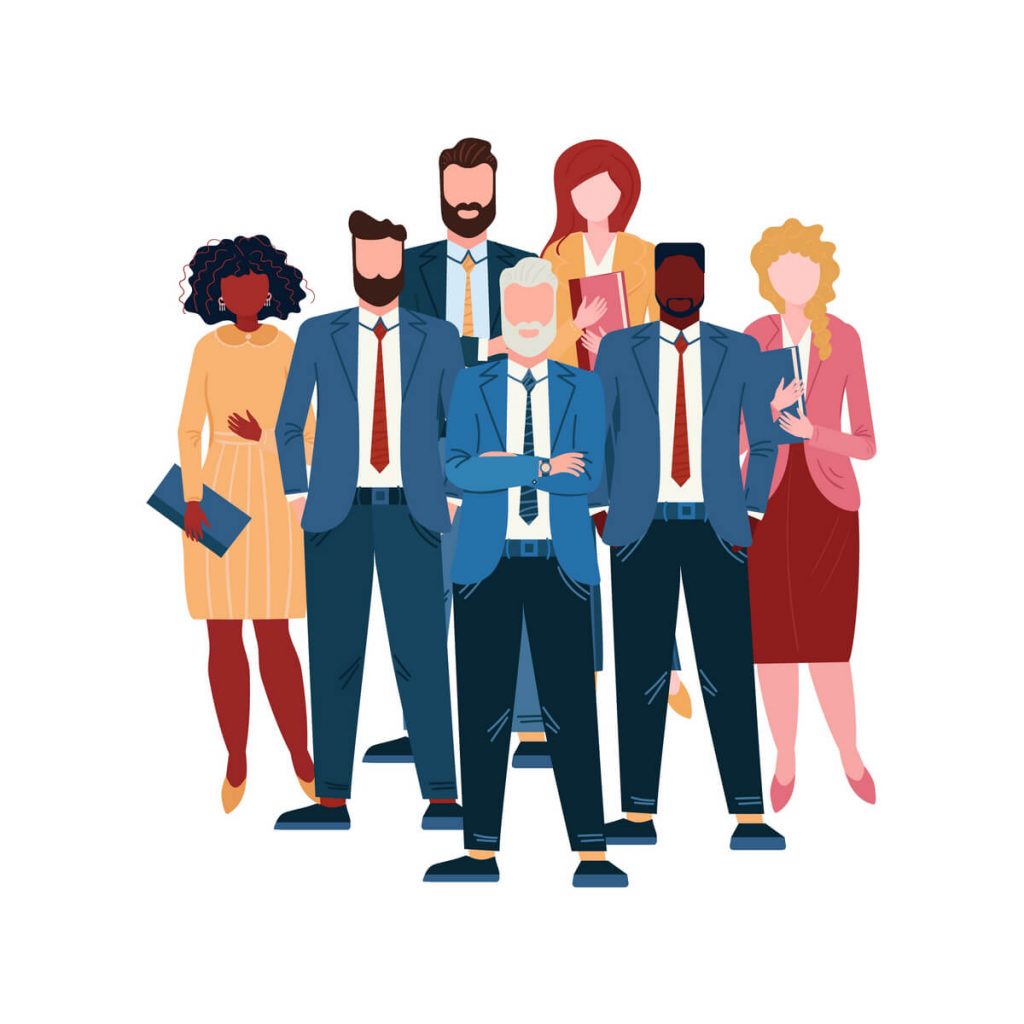 17 Key Questions Real Estate Agents Need to Ask Before Joining a New Brokerage
If you're considering joining a new real estate brokerage, you probably have a flurry of questions and concerns. There's ALOT to consider when you're …