MLS is an invaluable tool for real estate agents. But America's MLS system isn't perfect. Find out how BrightMLS is fixing some of the major issues with American MLS in the Mid-Atlantic.
The modern Multiple Listing Service (MLS) is by far one of the most powerful tools available for real estate brokers and agents. And as wonderful a tool it is, we often take it for granted.
And as someone that has worked as a real estate agent in an area with no MLS system, I can personally tell you that it sucks having no access to it.
It feels like driving a car with square tires. Sure, the car moves forward if you step on the gas hard enough. But the ride is bone-crushingly bumpy, uncomfortable, and your passengers will be holding on for dear life.
And when you take your MLS a step further, and couple it with a website with IDX, you make your life a whole lot easier. That's because you gain the ability to let your clients do their own MLS searches on your own website.
Needless to say, MLS and IDX are great to have. But having said that, as nice as it is to have access to it, America's MLS system is far from perfect.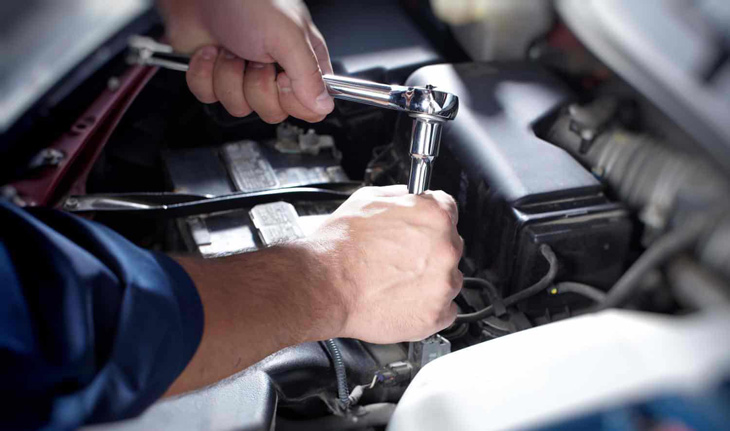 Improving An Imperfect System
As we have mentioned in past articles, competition in the real estate industry is quite peculiar. Agents need to be willing to both compete and cooperate with each other in order to serve their client's needs.
The original MLS was created as a way to make it easier for agents to share information about their listings, share commission split information, and foster a sense of cooperation amongst each other. IDX took all of that that one step further, making it possible for members of an MLS to share each other's listings from their respective real estate sites.
All of this data and information sharing is possible because agents (and programmers) agreed to a set of standards.
However, unlike many countries (such as Canada), the U.S. doesn't have a centralized MLS system. At any given point, there are over 800 MLSs at any given time, each one operated and managed more or less independently from each other. That number changes constantly as new MLSs are created, and other ones merge.
This approach to MLS has a number of pros and cons. The biggest pro is that since real estate is local, individual MLSs are able to adjust their rules to better serve their local markets.
But, one of the biggest cons is that if you live right at the edge of an MLS's area of service, you would be forced to join several MLSs just to be able to serve their clients. That means paying fees for each MLS and potentially running into integration issues with your IDX site.
Of course, that problem COULD be fixed if the U.S. adopted a centralized MLS system. But unless the federal government was to get involved, that seems very unlikely. And if you've been watching the news lately, you know that such a thing isn't really a priority right now for the government.
However, that doesn't mean that progress hasn't been made. Many MLS governing bodies have seen the benefits of cooperation, and have joined forces to better serve all of their members' best interests.
A great example of that is BrightMLS.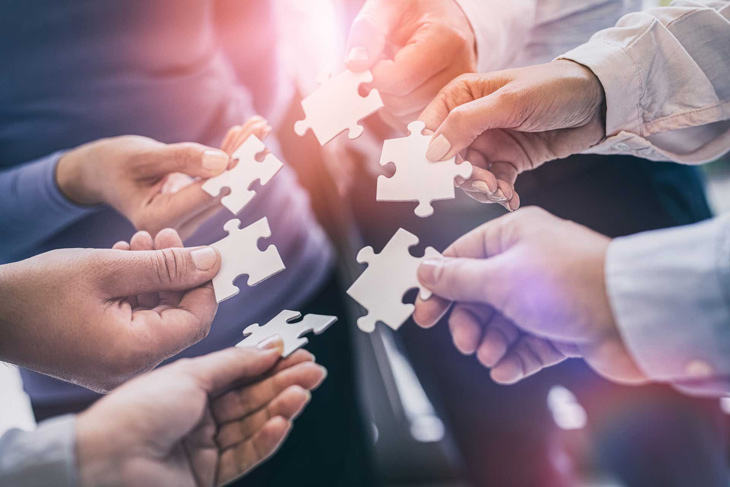 How BrightMLS is Helping To Improve America's MLS System
If you live and work in the Mid-Atlantic region, there's a very good chance you're a member of BrightMLS. BrightMLS is the second-largest MLS is America in terms of membership, second only to California's Regional Multiple Listing Service (CRMLS).
One of the most interesting aspects of BrightMLS is how quickly it grew in size and prominence.
According to BrightMLS's website, "BrightMLS was designed from the beginning as a completely new MLS, where participating organizations put aside their differences and came together to better serve the needs of their members.
We've built a stronger, less constrained, inclusive organization whose sole mission is to give professionals control over listing content and access to the best tools for using that data in their businesses."
BrightMLS is the final result of 10 MLSs and almost 50 real estate associations coming together to better serve the Mid-Atlantic region of the US.
The foundation for the modern BrightMLS was placed in the ground in September 2015, when MRIS (an MLS that covers Baltimore, Washington, DC, and Northern Virginia) and TREND (another MLS that was based in the Philadelphia area) announced to the public their plans to merge together.
Get Our Pricing
Want to dominate your hyperlocal real estate market? Then you need to check out AgentFire's Spark Sites.
Click the button below to learn more about pricing.
By doing so, MRIS and TREND hoped to create a vastly more efficient MLS in the Mid-Atlantic. By joining forces, they would be able to use their combined resources in order to better develop improved real estate technologies, better serve their members, and provide more valuable information that would allow them to negotiate better, provide more options to their respective clients, and foster a greater sense of cooperation in the region.
The new MLS that emerged from this merger would be called the "Mid Atlantic Property Services" or MAPS for short. 
But this project would not stop there. Other Mid-Atlantic MLSs would quickly see the benefits of combining efforts and joining MAPS.
By January 2017 came around, MAPS attracted seven more MLSs to join their growing project. With the growth of this idea reaching unexpected new heights, it's members decided to rename the project BrightMLS. The original seven members of BrightMLS were:
The Coastal Association of Realtors in Maryland

The Cumberland County Board of Realtors in New Jersey

The Greater Harrisburg Association of Realtors

The Lancaster County Association of Realtors

The Lebanon County Association of Realtors 

The Realtors Association of York and Adams counties

The Sussex County Association of Realtors in Lower Delaware
In 2018, BrightMLS welcomed its 10th member, the Charlottesville Area Association of Realtors.
With its coverage area extending from Virginia to New Jersey, BrightMLS has quickly become one of America's largest and leading MLSs.  
As one of the leading multiple listing services in the market, BrightMLS now represents nearly 100,000 real estate professionals and is responsible for more than 250,000 transactions a year to over a million consumers.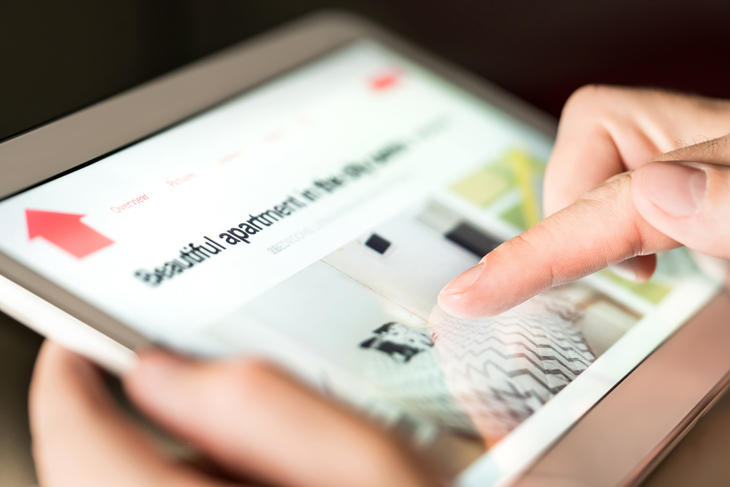 Displaying BrightMLS Listings On Your Website
If you're a member of BrightMLS, and want to show its listings inventory on your site, remember that it's totally an option if you have a website with the right IDX solution.
Thanks to the Internet Data Exchange (IDX) system, it's possible for real estate sites to show an MLS's listings in real-time. That means that if you have a website with IDX, as soon as a new listing is added to it, anyone using your IDX site will be able to see it.
By offering your prospective clients a property search function, you will vastly improve your website's image and reputation. This allows you to encourage the customer to remain on your site for a longer period, and give them a reason to come back whenever the list is updated with new entries.
However, not every IDX solution is as good as the next. 
Some IDX solutions only show a direct feed of an MLS's listings, but don't create an individual website for each listing.
Why should you care? Because if your IDX solution doesn't create a website for each listing, it won't help your website rank better for a Google search.
That means that if a prospect or client searches on Google for a  thus doing nothing in helping you become the hyperlocal expert you claim to be.
Also, some IDX solutions do not integrate with certain MLS. If you're not careful with your IDX solution, you could be stuck with a website that can't display your local listings.
AgentFire and BrightMLS IDX Integration
Agentfire is a platform that is not only capable of making a great looking website, but offers a great solution for any agent or broker looking for an IDX that's able to integrate BrightMLS.
Thanks to our partnership with Showcase IDX, AgentFire's websites can display listings from 18 of the 20 largest MLSs in the USA. That includes BrightMLS, SDMLS, Stellar MLS, and many others. 
The IDX solutions provided by us will ensure they can smoothly navigate their way through every property on the list and search for their heart's content.
Conclusion
It's not enough to have a website with IDX.  It must also have the right IDX solution that will help you be the hyperlocal real estate expert you need to be to succeed.
So if you want to have the perfect real estate site, that not only comes with unmatched customer support but also all the marketing tools to dominate your hyperlocal market, check out AgentFire's Spark Sites, #1 rated for several years in a row.
And the best part? You can try out all of its amazing features for free with our 10-day trial.
Check out this article next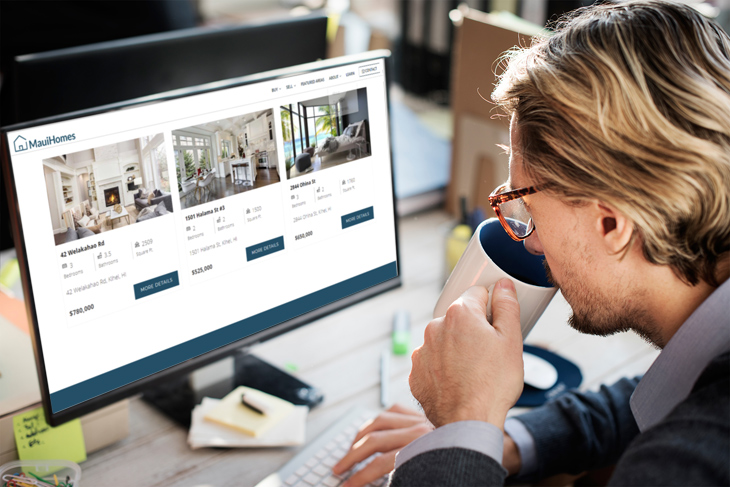 What Is IDX, And Why It's An Essential Tool For Your Success
It's common knowledge that an internet presence is crucial for success in today's market. That's because internet technologies have profoundly c…