A lot of business success comes down to brand awareness. This is why the big guys spend countless dollars on building their image. Thankfully, building brand awareness as a local service provider is much easier than it is for international enterprises.
Let's talk about social media marketing and building a real estate brand.
A lot of business success comes down to brand awareness. This is why the big guys spend countless dollars on building their image.
Thankfully, building brand awareness as a local service provider is much easier than it is for international enterprises.
If you didn't already know, people are getting desensitized to ads. We see up to 5000 of them a day. So how do we cut through the noise? Personalization. Branding on social media makes this personalization possible.
Building a Real Estate Brand on Snapchat
Snapchat is a cool way to reach potential clients. For those who have never used the platform, you take pictures or videos your followers are allowed to watch/see, then it's deleted.
This "limited time offer" type media offers personalization for your marketing and real estate brand that you probably wouldn't get anywhere else. Below are some ideas for using the platform.
Signing listing papers.
You can create a picture or video when your client decides to list the house with you. Make sure to get the pen and paper in the shot. Also let people know how excited you are to help this person/family on their home-selling journey.
Putting the "For Sale" sign up.
This is a great opportunity to let your followers know that a new house has gone up for sale in the local market.
Open houses and showings.
Take a photo or video when you're doing the set-up or waiting for attendees to arrive. You can show off the spread you brought as well as advertise the open house.
When you receive an offer.
Use this as a way to sort of "brag" and broadcast your services. At the same time, it will double as a pressure tactic to get other interested parties to make a move on the home.
When the house is sold.
There's no better advertisement for real estate services than showing you can generate actual results. Be sure to throw in anything with bragging rights… The speed of sale, closing price etc.
Throughout the home buying/selling process with your clients.
Whenever you're doing something with your clients, you can take photos or videos together. This will portray you as a caring and active realtor. It also personalizes your real estate brand. People like to see behind the curtain.
At work, doing "realtor stuff."
Grinding out a late night at the office or doing listings presentations? Take pictures. Show people you're up and working hard to get business and results for your clients.
Extra Snapchat Tip:
Use Snapchat filters to liven up your pictures. One great example of this is using their geo-filters. You can use these filters to brand pictures with your specific location. Speaking of location – also make sure your Snapchats include home addresses in text or verbally.
Instagram Branding in Real Estate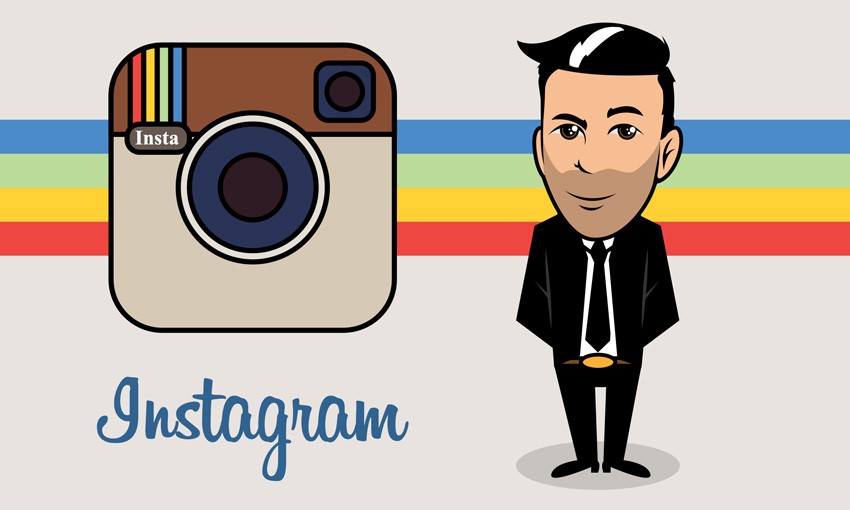 You can use Instagram in the same way you use Snapchat. The only difference? These pictures stick around forever. Since we covered most of the times you'll be taking photos above – we'll focus more on building a real estate brand with Instagram here.
Include the community.
Take pictures whenever you are out doing things such as dining with other realtors or professionals. This shows you are a social person.
Personalize your account.
No need to separate business from pleasure. Show people your human side by treating your Instagram like it's just your personal account… Just remember to combine this with some strategic marketing behind the scenes.
Use hashtags, locations and tags.
Using the above will allow you to appear in the newsfeeds of more people. Being seen more will bring you results all across the board – likes, comments, followers etc. All of this also increases your chances of getting business from the platform.
P.S – What's great about Instagram is you can also share your pictures to Facebook and Twitter with the touch of a button. That's simple content syndication. More on Facebook and Twitter below.
Twitter and Facebook Real Estate Marketing
These two platforms are undoubtedly the best for building connections with people in your community. Leverage Facebook and Twitter to develop relationships and expand your immediate network.
Share your stories and content.
Use your accounts to share personal stories and your blog content. Personalization and providing valuable information to your market is a great way to develop connections. You can share 3rd party stuff also – just make sure it falls in line with the brand you're trying to create for yourself.
Interact with everyone on your friends-list/followers.
We all know that building your "sphere of influence" is super important. The more people you have a direct connection to, the more your business will grow. Focus on valuable one-to-one interactions and build your social equity.
Constantly be building your network.
In addition to building stronger connections with your existing friends and acquaintances, you should be working on building new relationships. An easy way to do this is to talk about your interests or join groups you're passionate about.
Pinterest is Great For Real Estate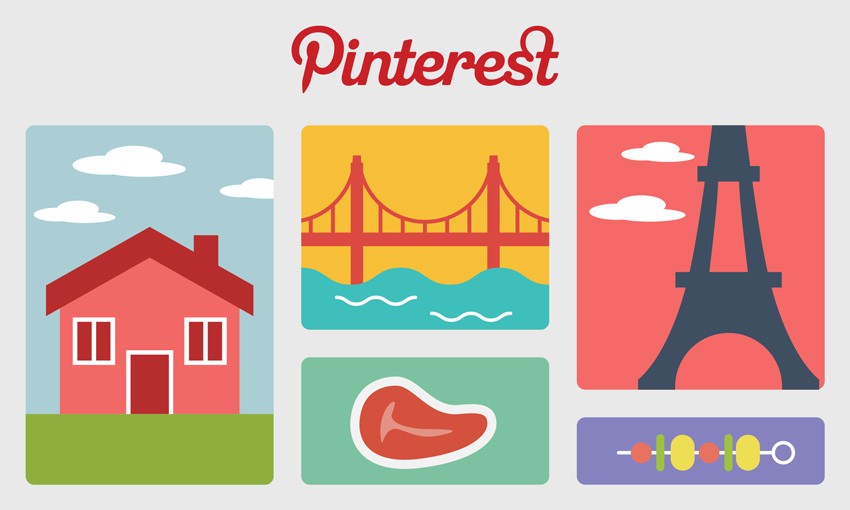 Pinterest is a platform that thrives on visual consumption. Feed into this by sharing images. Set your focus around your real estate brand… But don't be scared to share things around your personal interests.
Photos of beautiful homes.
Using pictures of your own listings is obviously the first thing you want to cover. However, if you see a picture of a beautiful home or creative home design ideas – share them. People love renovation ideas.
Photos of cool landmarks in your area.
Solidify your local brand and share some cool sites to see. This shows you are part of the community while also providing valuable information and entertainment to your audience.
Photos of things that interest you.
One of our clients, Houston Long, is a foodie. He loves cooking and started a series on his blog called Foodie Friday. Food is one great example of something that would share well on Pinterest.
In Conclusion
The most important part of creating a real estate brand on social media is consistency. You need consistency in how much you upload things – as well as the image you portray of yourself.
Get active on the platforms you have at your disposal. Share your personal and professional life. Most importantly, don't be afraid to talk about your interests. You develop strong connections by spending time on your passions with other people.
You don't have to spend big bucks to build brand awareness. Just use these tools.
Have you built a successful real estate brand using social media? Let us know what's working and what isn't in the comments!