The right closing gift can turn a happy client into a loyal advocate who will send business your way for years to come. Here are 28 closing gift ideas to inspire you.
After going through the entire real estate process, you might be surprised by the recommendation that you should give your home buyers a closing gift. "Do I really need to undercut my commission EVEN MORE?" you may be wondering.
We totally get it. As former (and some of us current) real estate agents ourselves, we know how discouraging it can be to see just how much your commission check gets split before you get paid. So the idea of undercutting that commission any further can seem counterintuitive.
However, remember that real estate is a long-term game. And a closing gift can do wonders towards keeping your clients loyal and keeping them on your radar for years to come. 
Don't think of a closing gift as a loss, or a necessary evil, but rather an investment.
What Kind Of Gift Should You Choose?
Your gift does not need to be extravagant or expensive to be effective. Similar to personal gifts, the best ones are those that keep your clients' interests, needs, and personalities in mind.
At the same time, don't cheapen out – especially if you got a sizable commission check. It's a balancing act in which you need to use your intuition.
Here are a few guidelines that help you narrow down your gift choices.
Your closing gift should:
Leave a lasting impression – The best way to make sure your gift leaves a lasting impression is by choosing something that means a lot to clients.
Make sure you get to know your clients throughout the real estate process and get to know what their likes and dislikes are, what kind of hobbies they enjoy, and what some of their life goals are.
If they prefer to keep their personal life personal, and you have no idea what they like or dislike by closing time, another option is choosing something that commemorates their new lives as homeowners.
Have High-Quality Manufacturing – The quality of your gift will directly speak volumes about you to your client. Even if you provided a five-star service, a low-quality gift can leave your clients with a bad taste in their mouths.
Whatever gift you choose, make sure the presentation, quality of its materials, and manufacturing are top-notch.
Have A Long Shelf Life – The longer your clients can use your gift, the more often they will be reminded of your services. It's often best to avoid perishable gifts, but in some cases, it might be a good idea to gift a local goodies basket or a fully stocked fridge (especially when paired with other long-lasting gifts).
Be personalized (if it makes sense) – For some psychological reason, we love seeing our names on things. It's the reason why Coca-Cola's "Share a Coke" campaign was so successful, and why bored students scratch their names on desks.
So if you have the option to personalize your gift with your clients' name, do it. 
Take Your Clients' Interests And Personalities Into Account – Consider your clients' interests and personalities when choosing a gift. What works from one client may not work for another.
Gifts to Avoid
Even though the main purpose of a gift is to keep your name in the mind of your clients until they need your services again, don't choose a gift branded with your company's logo, and ESPECIALLY avoid adding your face on it.
At first glance, it may seem like a good idea to brand your closing gifts. After all, time and time again we mention that you want to keep your name in front of prospects and past clients. 
But buyers and sellers are put off by such a blatant form of marketing on what's supposed to be a gift. It would not only diminish the perceived quality of the gift (let's be honest, the majority of branded merchandise is of pretty poor quality), but it could damage your relationship with them.
Think about it, how would you feel if you bought a car, and got a wine bottle with your car salesperson face on it as a gift? Would it look like something appealing to share with friends or just something to laugh at together?
Leave your branding where it should be: on your website and other marketing materials. Agent Fire web designers create customized branding and logos that are designed for success in the real estate industry.
Ok, now that we got that out of the way, let's begin with our list.
1. A Robot Vacuum
A regular vacuum cleaner would make for a terrible gift (almost insulting). But a robot vacuum cleaner could be a great one. Not only is it functional, but it would also appeal to any tech enthusiast.
Today, Roomba is no longer the only player in town. There are a number of robotic vacuums in the market that are just as good as a Roomba, but far more affordable.
2. A Consultation With A Local Landscape Designer 
If your clients' home has a yard, they would be absolutely ecstatic to have a landscape designer show them what can be done with it.
Not only that, but a beautiful garden makes a huge difference in how the home looks, and its perceived value as well. 
3. A Paid Evening Out
With all the stress that goes with purchasing, moving out, and selling their old home, your clients will want to be able to relax and wind down after the process ends.
Why not treat them to a night out, with all expenses paid?
You can't go wrong with this classic gift, especially if it's paired with other gifts with a longer shelf life.
4. A Wine Refrigerator
A wine refrigerator is one of those fancy gifts you can give to a client that's a burgeoning wine connoisseur and loves to entertain friends and family members. 
This gift can be a bit on the pricey side, so it's best reserved for a special client, or for a home that nets you a particularly large commission check.
5. Snow Blower
For those of us who live in a cold climate, you know what a gigantic pain (quite literally) it can be to clear the snow off your driveway each morning. And it's just a matter of convenience, but also of safety.
Though this tool definitely falls into the practical side, your clients will seriously appreciate it and will remember you every time they use it (which would be VERY often).
6. Moving Service
Moving is always a pain in the neck, especially if you do it yourself.
Your job as a real estate professional is to make the entire real estate process easier. So if you hire professional movers, your clients will appreciate you even more.
And you can bet that if they ever need your services again, they'll call you.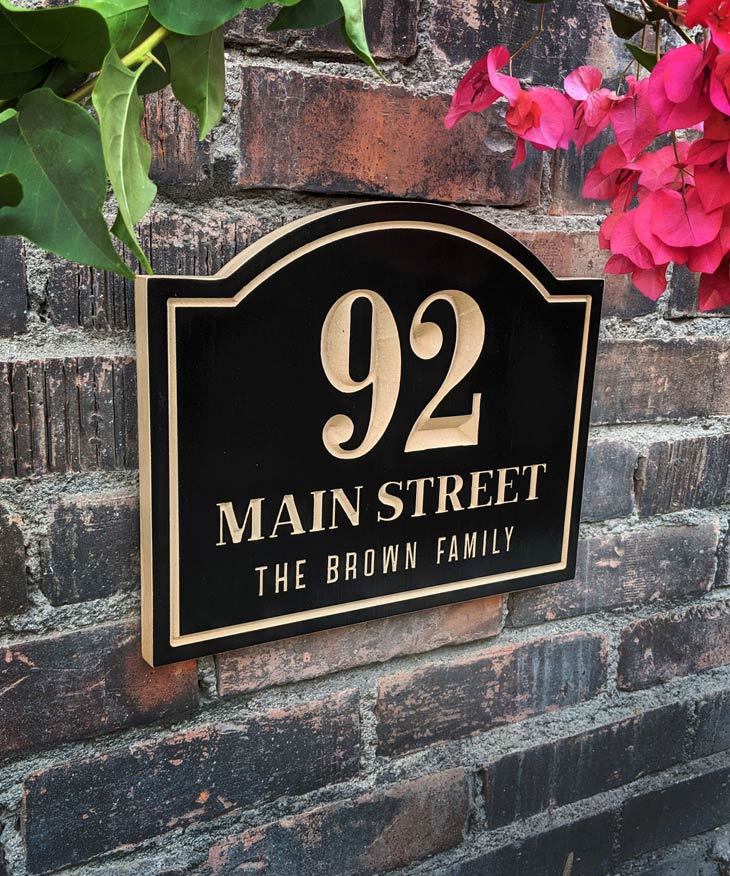 7. A Personalized Upgrade On Their House Numbers
Remember when we said that we all love to see our names on our stuff? Here's an excellent opportunity to tap into it. 
A personalized, high-quality house number sign will help your clients feel at home more quickly, and bask in the excitement of finally becoming homeowners. 
There are tons of companies out there that make custom home numbers, and there's probably a local craftsman that can do it for you (and this gives you an opportunity to reach out to a local business).
If you can't find a local business to do it, you can find someone on Etsy to do it for you.
Get A Free Personal Demo
Ready to revamp your real estate marketing strategy and dominate your hyperlocal area? Our expert web designers will show you how. Click the button below for a free 30-minute demo of our AgentFire Spark Sites.
8. Local Goodie Basket
If your clients are new in town, they would appreciate getting to know what kind of grocery stores, farmer's markets, or specialty stores.
You can put together a goodie basket made with some of those local goods, and pair it with another longer-lasting gift.
9. BBQ Grill
A barbecue is an excellent choice for homes with a yard, camping enthusiasts, pool owners, and those that love the outdoors.
Grills are especially popular in the summer when people spend more time outdoors. 
Of course, before deciding on a grill, consider your clients' lifestyle and preferences. 
10. Fire Pit
Just like a barbecue grill, a fire pit can be a centerpiece in your client's garden. If you're thinking about building a permanent and fixed fire pit for your clients, make sure you get their permission first and let them know that's what you intend to give them as a closing gift.
If you'd rather keep the gift as a surprise, there are portable fire pit options available as well.
11. A Framed Historic Local Map
A historic local map not only looks elegant and cool, but it can be especially effective for clients that were born and raised in the same city. 
A historical map would make them feel nostalgic and proud of their city and would remind them of good times.
And those that are new in town and want to be acquainted with their new neighborhoods' history, the map would help them feel welcome and more at home.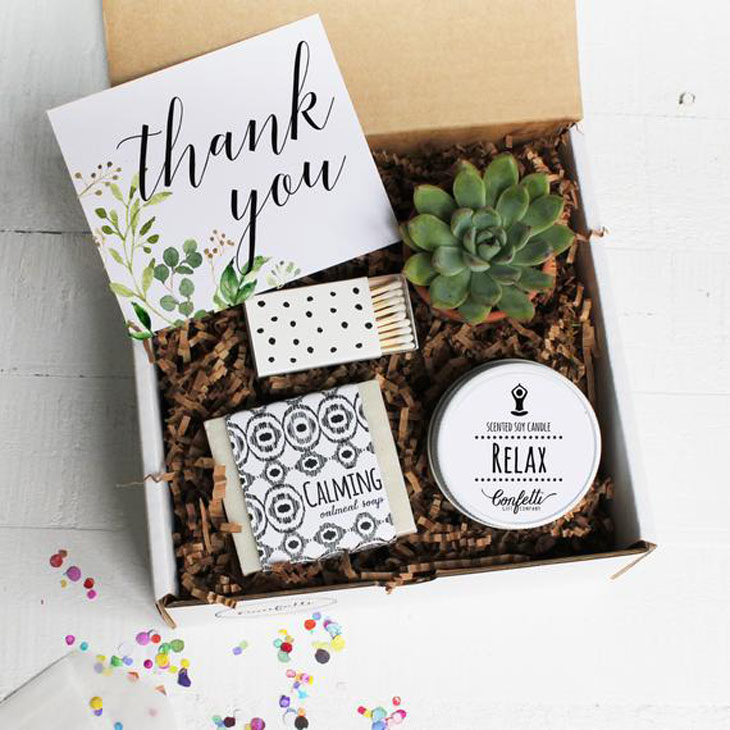 12. Potted Plants
Potted plants are another classic gift that works in any situation. But this gift is particularly effective for plant lovers, and those that want to add a little bit of extra life in the house.
If you don't know what to get them, you could also give them a gift certificate to a local garden center. Be very careful about gifts certificates, because they could feel somewhat impersonal.
13. Hire An Interior Designer
An interior designer may sound a little bit decadent for condominium owners, or those that live in small homes. But if you offer those services on your own, your clients will seriously appreciate it.
That's because an interior designer can work miracles with even the most modest of all apartments, and turn them into something Instagram worthy.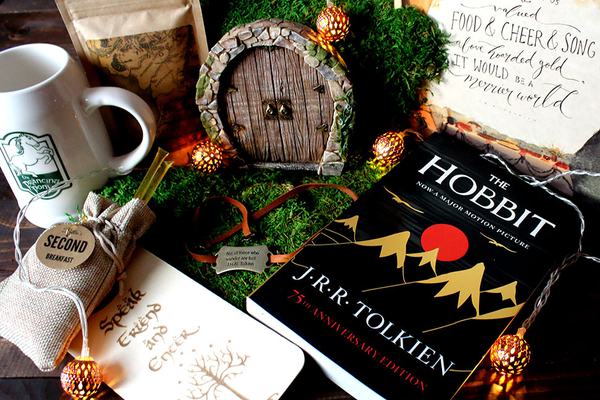 14. Personalized Box Subscription
Nowadays there's a box subscription for just about anything. From coffee, wine, succulent plants, there's something for everyone. 
Get to know your clients, and look for a box subscription they can look forward to each month.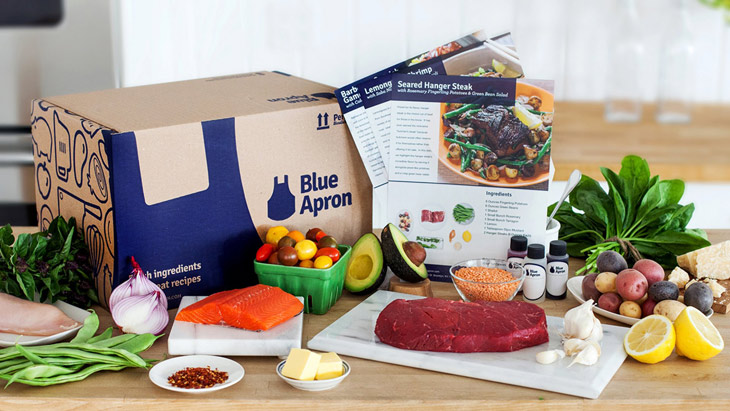 15. Stock Their Fridge With Blue Apron
Blue Apron is a subscription service that delivers fresh ingredients to its subscribers, as well as easy recipes that use those recipes.
This is a great way to help your clients stock up their fridge, and also let them enjoy great recipes with fresh ingredients.
16. A Spa Package
With all the stress that comes with buying a new home, your clients will appreciate having a day off to unwind, relax and start their home ownership journey on the right foot.
17. A First-Day Survival Kit
Stock your clients' new home with towels, snacks, cleaning products, board games, and maybe a couple of meals delivered to their home.
By doing so, you'll significantly ease the stress of moving for your clients, and you'll make the transition a lot more pleasant.
You'll also ensure your final impression is a good one with your clients. And when you give your clients a five-star treatment and leave them feeling like you took care of them when they needed it the most, they'll never forget you, even if they forget what your closing gift was.
18. A Spice Rack
If your clients are into cooking, they'll appreciate having a nice, and fully stocked spice rack.
Make sure the spices themselves are of high quality since if your clients are cooking enthusiasts, they will be more choosy about the quality of their ingredients.
19. Espresso Maker
Who wouldn't want to get up in the morning, and be welcomed by a nice, perfectly brewed espresso?
While brand name espresso makers can get pricey, there are lots of great alternatives out there that make coffee shop-quality espresso at a fraction of the price.
20. Patio Bench And/Or Outdoor Furniture
A patio bench and outdoor furniture can be a great addition to your clients' patio. And with so many recouping from lockdowns, people are spending more time on their own patios for relaxation.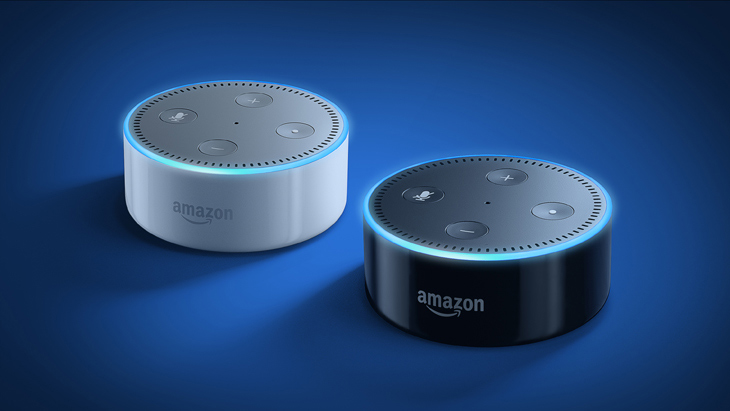 21. Amazon Echo
If your clients love smart technology, they will appreciate Amazon Echo. Echo Dot is a voice-controlled smart speaker with Alexa, perfect for any room. Just ask for music, news, information, and more. You can also call almost anyone and control compatible smart home devices with your voice.
With any kind of smart technology, make sure you get the ok with your clients since smart technology does come with some security vulnerabilities, especially if they aren't tech-savvy.
22. Personalized Whiskey Barrel And Whiskey Stones
A perfect addition to any man-cave, a whiskey barrel can be a beautiful, classy, and functional centerpiece. 
In addition, a classy set of whiskey stones will make sure your client can cool their alcoholic beverage of choice, without watering it down with melted ice.
23. Smart Thermostat 
A smart thermostat lets your clients adjust the temperature of their homes from their smartphones. Not only is this convenient, but also helps them save money.
24. Mesh Wi-Fi Router
A mesh wi-fi router makes sure that the entire home has strong wi-fi coverage, and this is especially useful for home buyers working from home.
25. Cordless Power Tools
For any DIYer, cordless power tools are absolutely essential. These allow you the flexibility to move all over the house and keep on working without being limited by a power cord.
26. Stock Their Fridge And Bathroom
If you can't think of anything clever, or if you don't know what your clients are into, why not at the very least stock their fridge and bathroom?
By doing so, you help your clients ease into their new home, and don't have to worry about going grocery shopping right away. This will especially be appreciated by those that live in an area heavily affected by COVID-19 restrictions.
27. Homeowner's Insurance
Another thoughtful gift to offer your clients is homeowner's insurance. That way your clients won't have to worry about having to go through the process, and they can rest assured that at least this process is already done.
28. A Celebratory Dinner
If going to a fancy restaurant makes your clients uneasy (due to COVID, or other reasons), you could also suggest having a celebratory dinner in their own home.
You could arrange for a chef to come and cook for them, you could organize a barbeque, or even have catering done in their own place to celebrate.
Conclusion…
It takes some effort and resources to come up with a gift that your clients will love. But the effort is absolutely worth the effort, and it will help you make clients for life.
Do you recommend giving closing gifts? And if so, what have you given? Let us know in the comments.
And if you want to dominate your hyperlocal real estate market, book a demo with our web designers.
Check out this article next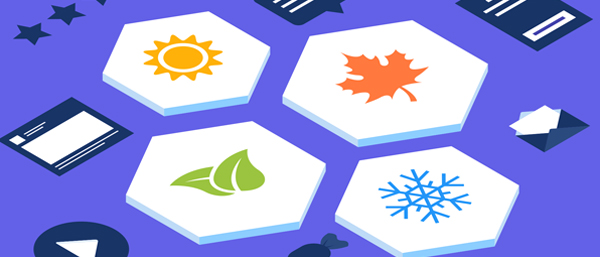 20 Seasonal Real Estate Marketing Ideas for Spring, Summer, Fall and Winter in 2023
It's 2023, and if you want to dominate your local market, you need to up your game with laser-focused, seasonal real estate marketing ideas.  Sp…