Website conversion rates in 2020 are expected to be nearly several times higher for real estate sites with a content strategy than those without one. So if you want to get a lot more traffic, you NEED to invest in a solid content marketing approach.
If you had the opportunity to drive thousands of qualified leads to your website for free, would you take it?
"Of course, I would!", you may be saying. "Why would I ever say no to that?" 
And yet, every single real estate agent has the opportunity to do just that: drive thousands of qualified leads to their website for virtually zero dollars.
But how is that possible? And if it is, what's the catch?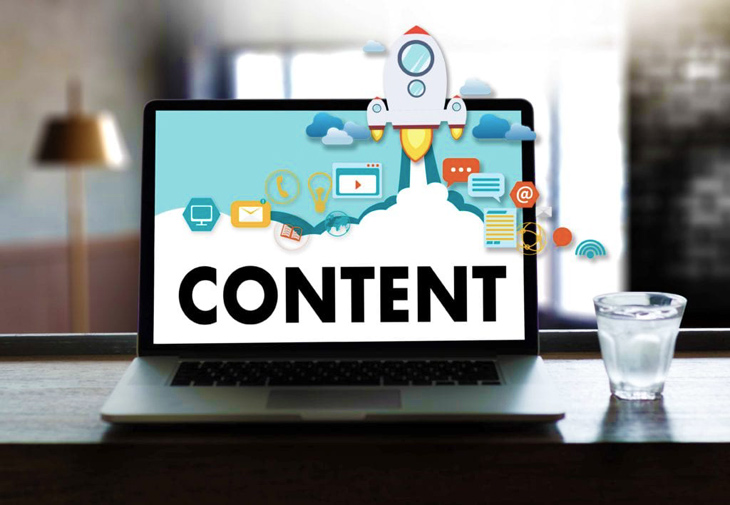 Bring in Tons of New Web Traffic with Content Marketing
First, let's get one thing out of the way: while content creation can be done for very little money (or even for free) it doesn't mean that it doesn't have a cost. The main cost of a content marketing strategy is time. You need to be willing, able, and disciplined enough to keep producing quality content regularly.
But does content marketing work?
Yes! Or course it does. In fact, most of America's top producing agents, such as Ryan Serhant, Egypt Sherrod, and Pat Hiban have a strong content marketing strategy, and a big part of their success is their content marketing strategy.
In fact, agents' websites that have an active content strategy have significantly more traffic and attract far more leads than those that don't. There is a simple reason why a content marketing strategy is key: the real estate process is complex, and home buyers and sellers have many questions about it. Like the rest of us, one of the first places clients will go for an answer is Google.
The goals is to understand the kinds of questions buyers and sellers often have, so that you can create content which answers those questions. 
This content can then be search-engine-optimized (SEO'd) so that it ranks as highly as possible on a search engine such as Google. That way there's a greater chance that YOUR content will be the one that answers those buyers' and sellers' questions.
If you are the person who solves their problem, you'll prove your real estate expertise, and you're more likely to be the person they go to whenever they have more real estate questions. And eventually, when they need real estate services, they will have a greater incentive to go to YOU, not someone else.
So now that we know WHY content marketing is so important, let's take a look at the content creation process, which content you should be making, and how you should be delivering that content. 
What's the Content Creation Process?
The content creation process has 3 main steps:
Find and target a problem that lots of home buyers and sellers have.

Create a piece of content that provides a solution to those problems

Get this piece of content in front of those home buyers and/or sellers
It's really that straightforward. Everything else just details. 
What Problems Do Buyers and Sellers Want To Solve?
Specifically, homeowners want to know how to:
Increase their home's value

How to sell their home faster

How to choose the right real estate agent

Make the right decisions as a homeowner
Home sellers want to know how to:
Get the best price for a home

Get a mortgage with the best possible terms

Choose the right real estate agent

Decide on whether to buy or rent a home
Of course, these are just a few examples. But the general rule is that both buyers and sellers have questions that are directly related to their financial, homeownership, and lifestyle interests.
Choose the Right Topic
Try this; take out a pen and pad of paper, then write down all of the worries, misconceptions, or problems you've run into with homeowners during the listing process. 
Next, think about your real estate niche. Where do you have knowledge that no other agent does? In what ways can you demonstrate your experience and expertise that no one else can?
Not specific enough? Don't worry, we've got you covered. We have several articles based on blogging ideas you can use as a guide.

72 Rock Real Estate Blogging Ideas With Examples
5 Strategies for Endless Real Estate Blog Ideas with Google News
Top 50 COVID-19 Real Estate Blog Ideas
What Content Is Best For Real Estate?
There are dozens of content types out there, and as time goes by, new ones will emerge. 
But 3 of the most effective ones for real estate are: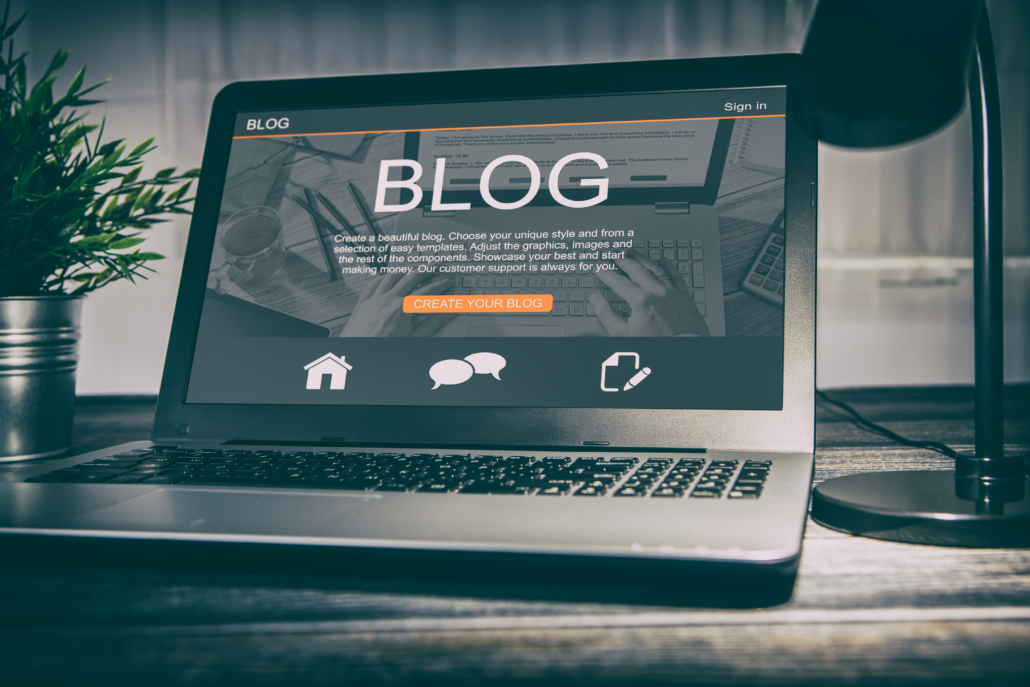 1. Blogs/Articles
Blog posts and articles are one of the most popular content types out there. In fact, WordPress reports that 70 million new blog posts are created each month on WordPress alone. 
While this number may seem intimidating and make you feel that you have ZERO chance of getting your content read, here are some reassuring facts:
First of all, the internet has an insatiable appetite for content. The supply of content may be high, but the demand is even larger.
Second, the majority of new content is not well written and is poorly optimized for search engines. Worst of all, most of the content doesn't offer nearly enough value to keep the reader coming back for more.
In other words, it's ABSOLUTELY possible for your content to find an audience, especially if your content is catered to your specific local demographic.
Get A Free Personal Demo
Ready to revamp your real estate marketing strategy and dominate your hyperlocal area? Our expert web designers will show you how. Click the button below for a free 30-minute demo of our AgentFire Spark Sites.
Best Practices For Blogs/Articles
The fastest way to become a good writer is by studying experts and emulating them. We don't mean outright plagiarism, but rather paying attention to how they structure their thoughts.
Here's the process I use:
Create an outline for your article –

Before you even write a single paragraph, figure out the main arguments you wish to make.

What do you want your readers to take away from your article? Then, arrange your arguments into a logical order, and fit them into your blog format.

Use a time-tested template for your articles –

Remember the

5 paragraph essay from high school?

There's a reason why our English teachers insisted on teaching us how to write a 5 paragraph essay.

This format is very efficient and effective in presenting compelling arguments that answer a single question. Do you want to prove why it's better in the long-run to choose an adjustable-rate mortgage over a fixed one? Introduce the problem in the first paragraph, present three arguments in paragraphs 2, 3, and 4, and summarize your arguments in paragraph 5.
Do your research –

Find facts and quotes from experts and authoritative figures that back up your arguments.

Write your article's first draft –

Remember that your first draft is just that, a first draft. It's something that you will work on and polish as you go along.

Once your first draft is done, go back to it, and polish your article –

Break up the text blocks. Never write more than 5 sentences in a single paragraph when publishing online. Further, break up the article by using images, videos and charts that supplement your arguments.

Sleep on the article –

Re-read it after stepping away for a day or two. Make changes as necessary.

Before you publish your article –

Ask a friend or co-worker to read over your article, and give you their 2 cents on it. Take their suggestions, and use them to put together your final draft.

Publish your final draft –

Track your article's success, and use what you learned to improve your future articles.
Best Books For Improving Your Writing Skills
There are tons of books out there to teach you how to improve your writing skills. Instead of overwhelming you with a massive list, here are my top 3:
While learning and studying how to write is extremely important, the best way to improve your writing skills is to actually write. The more you do it, the better you'll get.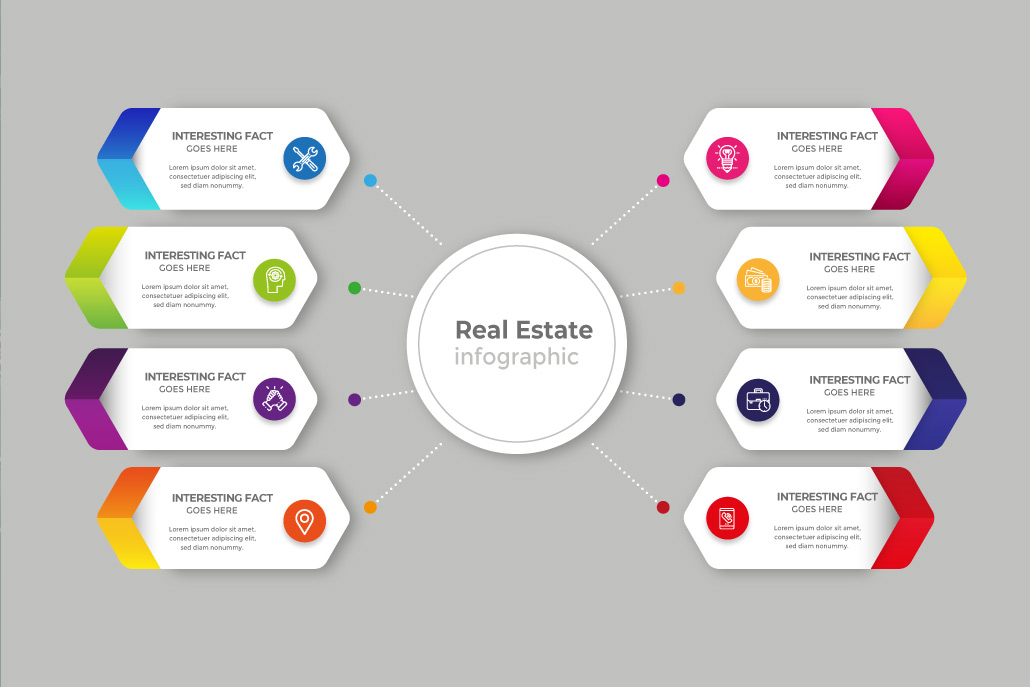 2. Infographics
Infographics are the holy grail of shareable content. They're easy to share on social media, can be embedded in your articles, and they can direct more traffic to your website.
If someone likes your infographics, they can share them, link to them, or insert them into a blog post or webpage, and you'll reap the benefits of more traffic and visibility to your website.
Best Practices For Infographics
Infographics are essentially a mix of quick facts, edutainment, and statistics. It's important to focus on the following:
Beautiful Design

– It's all about presentation. A good and appealing design will draw more attention and will encourage your audience to share it.

Valuable and Meaningful Statistics

– Infographics can display a large amount of valuable information in a condensed package. Make sure you quote your statistics from authoritative sites, and you present them in an interesting way.

Branding

– Make it clear that your real estate company was the one that created the infographic.
Here's a complete guide to infographics if you want to read more and some advice on getting great quality photos. 
Where To Share Your Infographics
The power of infographics comes from their shareability. Which social media should you share it in?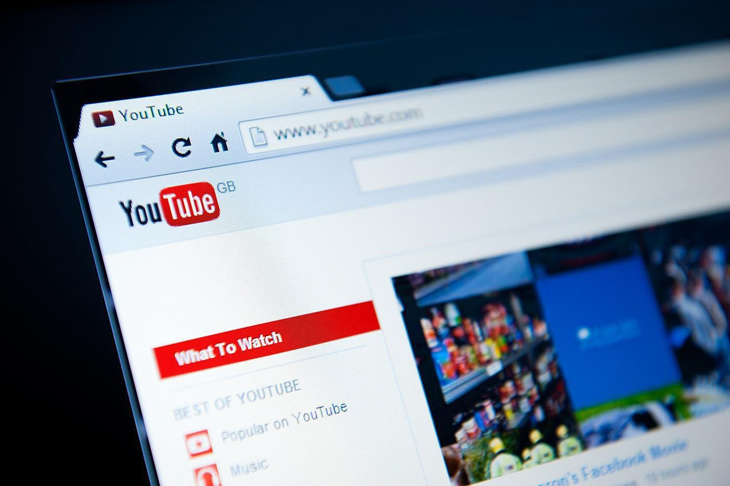 3. Videos
Video combines visuals and audio in a way that writing simply cannot compete.
And in today's busy world, people want to consume their content quickly; they want the cliff notes. That's why you see all of those "one secret" and "quick fix" type ads out there. Speed is what people want. Take advantage of that desire with quick, punchy videos.
Best Practices For Videos
When it comes to video, many beginners think that the higher the production values, the better the video will be. 
The most important thing for a video to be good is the value of its content. Marketing gurus such as Neil Patel, Gary V. and even Tom Ferry use the simple format of "a guy talking in front of a camera" to great effect. And to do that, you don't need a movie studio. All you need is your smartphone and a good script.
As long as you're providing lots of value, your viewers will remain engaged and will come back for more.
If you can afford to have great production values, by all means, do it. After all, video is a visual medium, so the better your visuals, the better your final product. 
Get Free 10 Day Trial
Want to dominate your hyperlocal real estate market? Then you need to check out AgentFire's Spark Sites.
Click the button below to learn more, and start your free 10-day trial!
Here's The Process We Use At AgentFire:
Determine the core message of the video

Create a

storyboard

to summarize your points and information

Decide how you want to be perceived by your audience (demeanour)

Keep filming until you get it right
A 5-minute video may take you a few hours to film if you have no experience on camera. But the more you do it, the better you'll get and the faster the entire production process will be.
If you have no public speaking experience, try joining Toastmasters.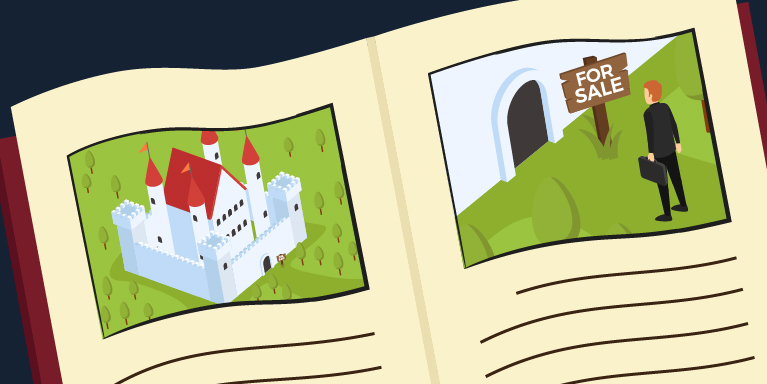 Use
Storytelling
"You may tell a tale that takes up residence in someone's soul, becomes their blood and self and purpose. That tale will move them and drive them and who knows that they might do because of it, because of your words. That is your role, your gift." ― Erin Morgenstern
In order to reach your audience of homeowners, you show that you're human. The same thing is true for your writing. In order for your readers to trust you, they need to feel like they know you personally and understand where your arguments are coming from. 
Storytelling is as human as opposable thumbs. In fact, there's research that suggests that our brains are naturally wired for storytelling. So if you accompany your knowledge with storytelling, it builds a way for people to remember you and what you taught them.
Is your blog article answering a question or a problem? Start the article by immersing readers in the story of WHY you decided to write it. Did you have a client that had a hard time deciding whether to buy or rent a home? Tell your audience how that client's experience motivated you to answer that question.Are your clients concerned about selling their homes in the current economy? Use that story as a jumping-off point, and explain the pros and cons of selling a home right now.
As you integrate more and more storytelling techniques into your content, you will naturally keep your eyes and ears open for more storytelling in the future.
However, don't forget that storytelling is another tool in your toolkit. If you're answering a simple question, it may be better to get right to the answer and not go into an epic tale. You need to respect your reader's time too.
Here comes the fun part.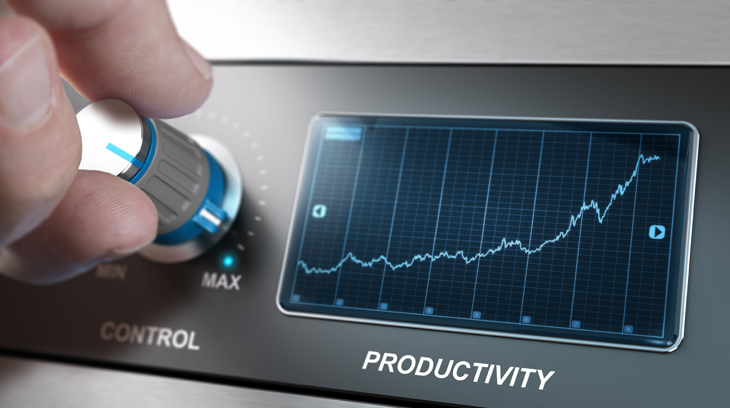 Tools for Real Estate Content Creation
You've got the right ideas. Now you want to get cracking. Are there any tools out there to help you create your real estate content more effectively? Absolutely!
Distraction-Free Writing 
There are hundreds of writing tools that promise you a distraction-free environment. One of the best ones out there in my opinion is ZenPen.
This app is available for Mac, PC, Android, and iPhone. It offers a distraction-free environment similar to having a white sheet of paper in front of you, allowing you to make all formatting choices easily directly from your keyboard.
However, it's not always possible to be completely free from the internet, especially if you're referencing articles, or need to quote authoritative sources.
In that case, you may want to use an app such as Freedom. Freedom lets you selectively block certain websites for a specific amount of time, block certain apps, block the entire internet, and schedule writing time.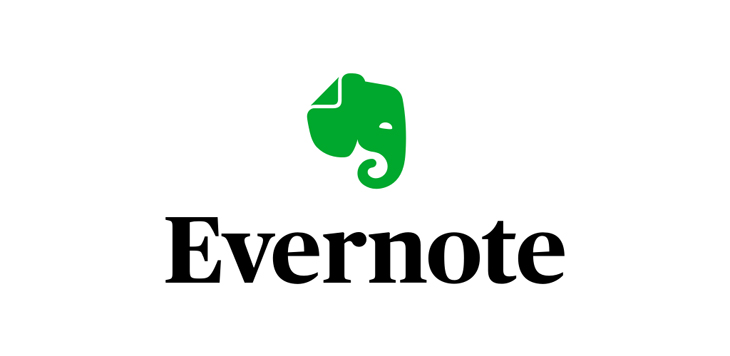 As mentioned in a recent article, Evernote is probably the best note-taking tool available right now. It works on pretty much any device, letting you access your notes and to-do lists from anywhere. You can also attach PDFs, receipts, images, entire websites, record voice notes, and so much more.
If you want a tool that can help you brainstorm, write, and pick up from anywhere on any device, Evernote is an especially good tool.
Just open your phone and write a note for later, and it'll be saved on your computer too.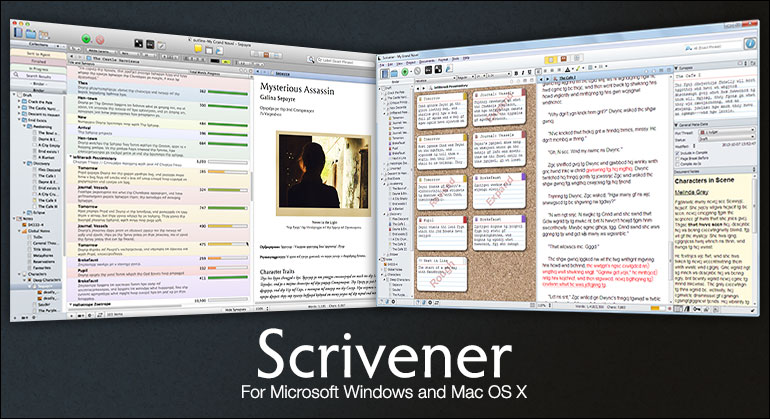 For those who like to write a little more than 500 words, Scrivener helps you set writing goals and stick to them.
Beyond a word processor, Scrivener is a writing platform made with writers in mind. 
I know a few people who have written full-fledged books with the help of Scrivener. It's got a cool system that allows you to build out a structure for your writing.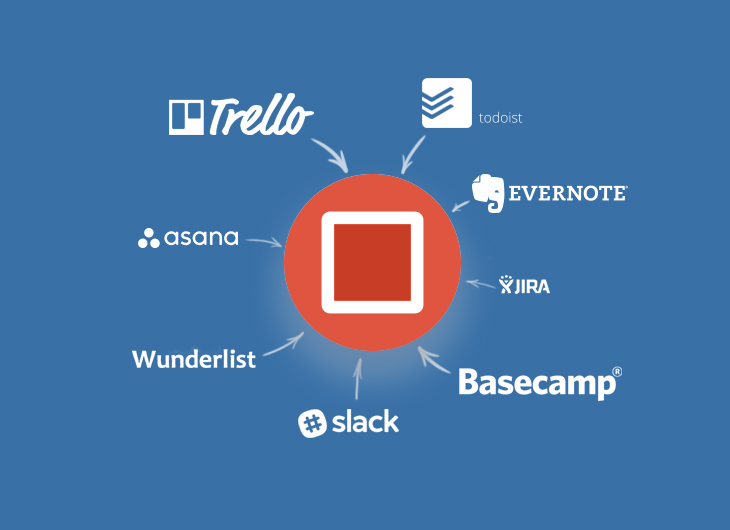 Several of us here at AgentFire have integrated the Pomodoro Technique into our daily workload. This technique breaks down your workload into productivity chunks (called Pomodoros), followed by a short break.
This technique is amazing at helping you keep your mental focus, and boost your overall creativity and productivity. 
And one of the best tools to use the Pomodoro Technique is PomoDoneApp. 
Tools For Content Research
We get it. You're spending precious hours to create your content and want to have an idea of how successful it will be. Thankfully we've got content research tools. You can use the following to determine the popularity of articles by how many shares they're getting.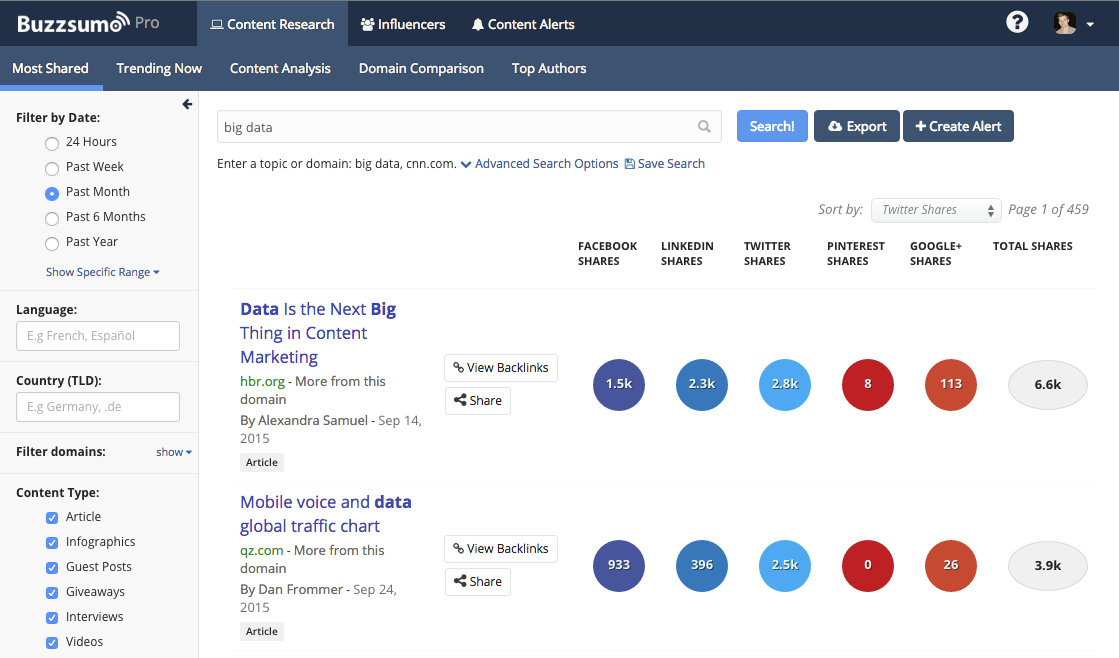 BuzzSumo is pretty much a standard when it comes to content ideas research. It allows you to search for real estate content and see what is getting the most shares. You can break down the results by Date, Country, Content-Type and social networks.
So if you focus on Facebook, you can determine what is performing the best there instead of everywhere.
Note: You have a limited amount of searches before you have to pay for the premium version.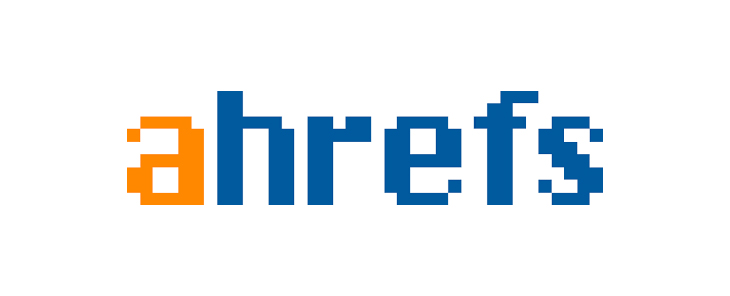 Ahrefs is our content idea and keyword research tool of choice. It takes some time to get used to it and use it effectively. But once you figure out how to use it, it will become an essential tool in your content marketing toolset.
Though Ahrefs is often considered a competitor to BuzzSumo, it has a number of tools not found on BuzzSumo. These tools are more geared towards SEO and can provide you with all the data you need to find high-performing keywords and blog ideas with high demand.
Get A Free Personal Demo
Ready to revamp your real estate marketing strategy and dominate your hyperlocal area? Our expert web designers will show you how. Click the button below for a free 30-minute demo of our AgentFire Spark Sites.
How to Write Killer Headlines
Regardless of the kind of content you create, you need to prioritize coming up with a great, attention-grabbing headline. Your headline is the first thing people see. It's what convinces them to click, or move on. So hwo do we convince a person to click on YOUR article's headline instead of your competitors'?
It all has to do with an emotional response, including some of these:
Intrigue – The headline promises such a compelling narrative, and ends in a such a cliffhanger that the person can't help but click on it to get some mental resolution.
Excitement – The headline promises something of value to the reader. 
Amusement – The headline makes the reader laugh, and provides some levity.
Shock – The headline is something so out of the ordinary, and possibly even negative, that it must be seen to be believed.
Anger – The reader's sense of justice, morality, or preconceived notions are so challenged that they must read the article to prove it wrong.
Use one or more of the above emotions to leverage higher opening rates and shareability for your real estate content. 
If your content doesn't sound interesting or incite an emotion within the person you're trying to reach, you probably won't reach them at all. That's why we use these tools ourselves (Just be careful with anger).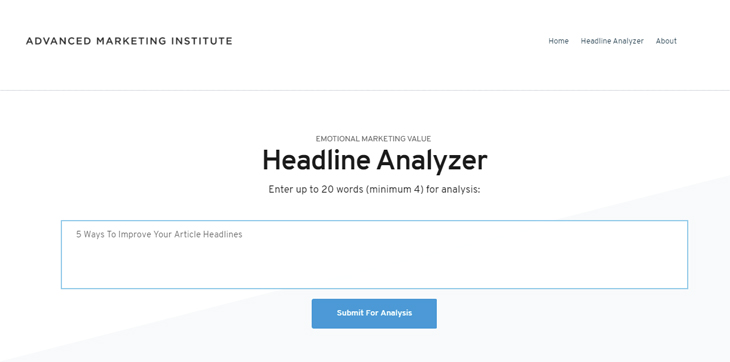 Using this tool, I was able to generate 560 shares on one of the very first articles I wrote for my own corporate blog. In short, it can be an effective tool when combined with high-quality content and promotion.
Keep in mind that 89% of content is never shared over 100 times. (And for 560 shares I put ZERO dollars into promotion, just manual labor).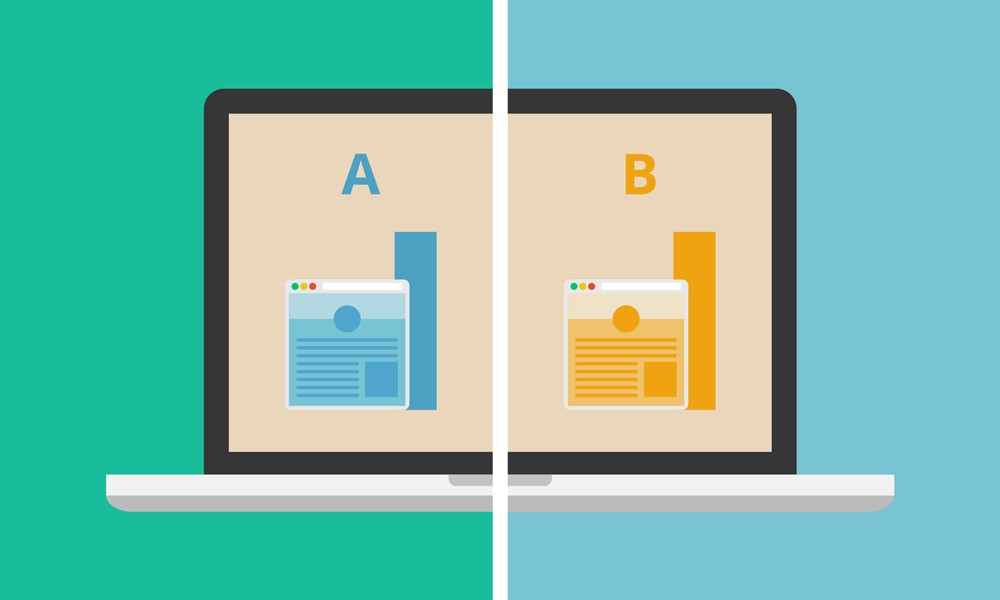 A/B Testing
A/B testing is one of the best marketing tools out there. It's simplicity itself: you send out 2 versions of the same piece of content (such as an email, an ad, etc.) and see which one performs better.
Then, you take what you learned about the better performing piece of content, and use it to do a new A/B test. Rinse and repeat.
This strategy is used all the time by media companies such as Buzzfeed, who – regardless of your opinion about them – are WIZARDS when it comes to coming up with eye-catching, clickbait-y headings.
Before they promote their new content, they create segmented email lists to try different variations of the same title. This allows them to see what title will get them the most shares.
Sometimes the results are dramatic. The exact same article can get 10x more shares with a different, high-performing title. Use your email provider (we use MailChimp) to A/B test your titles before going live.
Use A Time Tested Copywriting Formula
There's a common idea that the uninitiated have about the pros (it doesn't matter what field): the masterpieces they produce are the product of a peerless mind that can turn a blank canvas into a piece of art. But that's simply NOT the truth. Those masterpieces are built on a foundation of time tested principles, best practices, shortcuts, and good ol' experience
The same can be said about the best copywriters in the business. They NEVER write an article, a piece of ad copy, or a headline from scratch. They use effective formulas that deliver consistent results, and then tweak them based on their intuition and experience.
When you're writing a headline, don't fix what isn't broken. Use a copywriting formula. Here's an article covering 4 copywriting formulas that all real estate professionals should use starting today.
In Conclusion…
Real estate agents just like you are driving thousands of homeowners from their community to their blogs and Youtube to see their content. These views, shares, and likes can be worth thousands or millions of dollars of properties a year when combined with your other marketing and promotion efforts.
What problems can you solve with your specific real estate knowledge? Provide information, answer questions, and do it with your own unique voice. Put in the work to determine what homeowners in your area are really looking for. Create, optimize your content, and then promote the heck out of what you create.
There's going to be a lot of trial and error. But with the right content, promotion, and course correction, you'll be lightyears ahead of other real estate agents' marketing content.
Use this information and all of the tools at your disposal. 
Check out this article next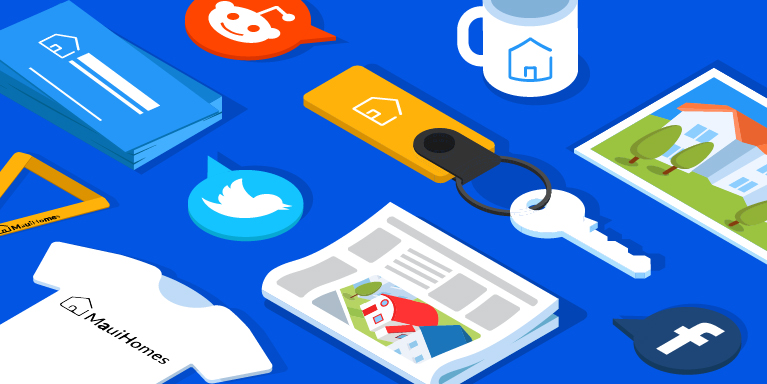 150 Real Estate Marketing Ideas To Supercharge Your Marketing Efforts
If you're looking to take your real estate marketing strategy to the next level, but are stuck in a rut, check out (and save) this massive list of spe…