Website conversion rates in 2019 are expected to be nearly 6x higher for content marketing adopters than non-adopters. You will benefit from optimizing your marketing and branding efforts. This involves creating a solid content marketing approach.
Have you ever wanted to drive thousands of leads to your website for free? That's exactly what successful content marketing real estate agents are doing.
In fact, website conversion rates in 2019 are expected to be nearly 6x higher for content marketing adopters than non-adopters.
Everyday home buyers and sellers are going online to find answers to their questions. If you understand what those questions are, you can be the first person they see. And if you are the person who solves their problem... You can get their business.
In this article, we're going to go through all of the possible content types you can use. We will cover what type of content homeowners are looking for, how to create it and effectively reach them. We want you to optimize your marketing and branding efforts. This involves creating a solid content marketing approach.
Real estate content marketing is a 3 step process:
Determine the problems home buyers and sellers are having.
Propose a solution to those problems through your content.
Get in front of those home buyers and/or sellers.
It's really that simple! We are also going to cover below what content is performing right now in 2018. With this information, you'll be able to take already performing content and put your own spin on it.
Jump to a section:
---
What Problems Are Homeowners Having?
We researched the most shared real estate articles of 2015. The content ranged from hundreds to even thousands of shares. What was the content that generated the most shares?
How-to posts
List posts (Top 10 for example)
Tips and tricks
Tackling common problems
In our top 20 list of the most shared real estate articles, we noticed that content catered towards existing homeowners and home sellers dramatically outnumbered that of home buyers and first time home buyers. Opportunity to dominate the space? Maybe.
Specifically, homeowners want to know how to:
Increase home value
Decrease sale time
Pick the right real estate agent
Create a lovely home
Make the right decisions as a homeowner
It doesn't matter what you write about, as long as you are solving a problem. Solve a problem and you'll be providing value.
Try this. Take out a pen and pad of paper. Remember all of the worries, misconceptions or problems you've run into with homeowners during the listing process. Next, think about your area of expertise. Where do you have knowledge that no other agent does? In what ways can you demonstrate your experience and expertise that no one else can?
Use this foundation to build your content. 
---
What Content Is Best For Real Estate?
There are many content types you can use to reach your audience of homeowners. Most marketers will choose these 3 content types for real estate:
Blogs/Articles
Infographics
Videos
Many extremely popular real estate articles in 2015 utilized the article/infographic pair. These articles start with a great infographic and then go into a written article where the information in the infographic is elaborated on. You can also pair video with a long-form article.
Once you've chosen your content type and subject matter, you can dive into the creation process.
Blogs/Articles
Articles are one of the most popular content types to produce. 52.1 million new posts are created each month on WordPress. There's competition, but a lot of content out there is garbage. If you create high-quality articles (and promote it well) you'll be able to stand out.
P.S: Check out the most shared real estate articles of 2015. I think you'll get a lot of ideas from that post.
Best Practice For Written Content
Here's some advice I've personally taken on how to write. The best way to be a great writer is by reading the greats and emulating their style. Take out all of your fluff. Minimize the word count and condense your ideas. Personalize your stories and write from the first-person.
Here's the process I use:
Have the total structure and core message of the article figured out before you start to write.
Think hard before writing every line. Minimize text and create more direct statements.
Find facts to back-up your statements. And present complex ideas through stories when possible.
Break up the text blocks. Never write more than 5 sentences in a single paragraph when publishing online.
Further, break up the article by using images.
Sleep on the article. Re-read it after stepping away for a few days. Make changes as necessary.
Best Books For Learning How To Write:
Less is more when learning. That's why I suggest only three books for you to read and fully absorb. The following books are praised by successful writers.
Write as much as possible. I try to write every day. So do all of the great authors. Your writing muscle will not develop if you don't use it.
Infographics
The holy grail of shareable content. Why? You can embed infographics. If someone likes what you created, they can paste your infographic into their article. This works as a lead magnet.
Best Practice For Infographics
The design is crucial here. Your homeowners will be able to tell between a Fiverr project and something professionally made. If you're on a tight budget, you may want to stick with the other content types. (Or design one yourself, if you have the creative ability.)
Infographics are essentially a mix of quick-facts and statistics. It's important to focus on the following.
Beautiful design
Valuable and powerful statistics
Quotes from industry experts
Consistent message
Here's a complete guide to infographics if you want to read more. You may also want to check out these 15 amazing photo resources. They will come in handy when it comes to making your infographic.
Best Social Networks For Sharing Infographics
We all want our content to go viral. You need to be sharing in the right places to make that happen. Pinterest is one of the best. But there are tons of places you can use.
Sharing using the above will help you reach more home buyers and sellers than you would by simply sharing on Facebook and Twitter. You will reach more targeted users if you can find social networks that specialize in the content you are promoting.
Videos (Youtube)
In an increasingly ADHD world, people want to consume their content quickly; they want the cliff notes. That's why you see all of those "one secret" and "quick fix" type ads out there. Speed is what people want. Take advantage of that desire with quick, punchy videos.
Best Practice For Videos
Quality is key. Luckily for us, most smartphones now have cameras that are high enough quality to film a decent video. In fact, many YouTubers have started their career with nothing more than an iPhone.
Here's the process AgentFire uses:
Determine the core message of the video.
Create a storyboard to summarize your points and information.
Decide how you want to be perceived by your audience. (demeanor)
Keep filming until you get it right.
A 5-minute video may take you up to a few hours to film if you have no experience on camera. I myself spent around a month just to plan and record 4 hours of voice-overs for a Udemy Course. Not to mention the audio editing. That was a pain in the ass. (But I learned a lot! Like the fact I stutter and say uhh way too much...)
If you have no public speaking experience, try joining Toastmasters.
Best Social Networks For Sharing Videos
I found a ginormous list that details basically every possible place to share your Youtube videos. No further explanation is necessary.
---
Finding Your Personal Voice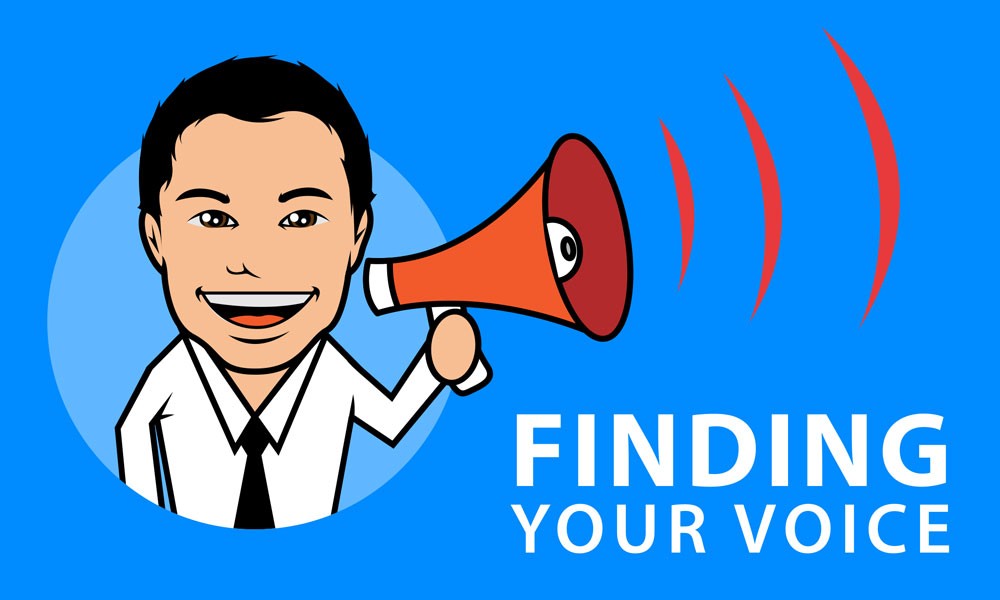 "You may tell a tale that takes up residence in someone's soul, becomes their blood and self and purpose. That tale will move them and drive them and who knows that they might do because of it, because of your words. That is your role, your gift." ― Erin Morgenstern
In order to reach your audience of homeowners, you need to be human. "You need to bleed", as James Altucher says. I'm going to tell you a little story.
When I was 15, I was obese. I always knew that I had the wrong body - that I deserved better for myself.
I had no one to guide me. Just the will to grow and transform. I held the image of who I wanted to be, and thus started down the path of health and wellness. I didn't know what it felt like to be successful at dieting. Hell, I didn't know what it takes to be successful at anything. For a long time, I quit almost everything I did.
But I didn't give up my goals of transforming my body.
Because I so firmly held the notion or the image of who I wanted to be, I was able to stick with it and completely change my appearance. I told myself the story of who I would become. I also told it to other people. Doing so made me REMEMBER, and have accountability for the hard work it took to accomplish my goal.
The same thing is true for your writing. People need to feel like they know you personally. They need to understand who you are. When you accompany your knowledge with a story, it builds a way for people to remember you; to remember what you taught them.
That's why I told myself the story of who I could be. And told you the story of how that changed my life.
Find your brand. What do you believe in? What motivates you to get up in the morning? Do you want to help people, solve problems or create something? Figure that out so you can speak with authenticity.
You can help people by being funny and bringing a smile to their day. Or giving them actionable advice so they can solve their problems. It doesn't matter how you do it, as long as your voice is uniquely yours.
Here comes the fun part.
---
Tools for Real Estate Content Creation
You've got the right ideas. Now you want to get cracking. Are there any tools out there to help you create your real estate content? Absolutely!
Tools For Productivity
Make sure you're in the right environment for creating content. You can't have distractions if you want to get stuff done. I recommend using these tools while listening to classical music. Productivity reaches new heights with the help of Mozart and Chopin!
Distraction-Free Writing (WordPress)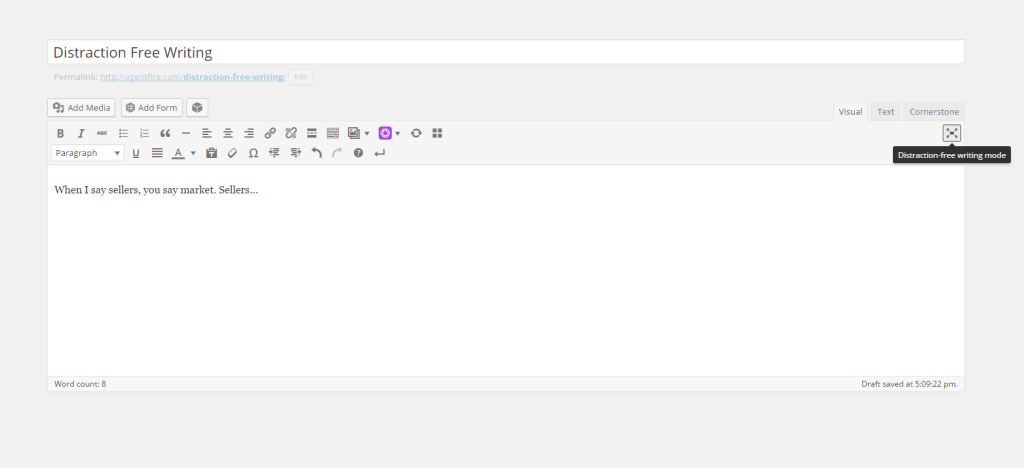 If you're blogging, you're almost guaranteed to be on WordPress. That's why I wanted to include this first. Distraction free writing will allow you to close out all of the elements of the WP dashboard while you write. I'm using it right now and it's really helpful.
EverNote
If you want a tool that can help you brainstorm, write and pick-up from anywhere on any device, check out EverNote. Last week I almost lost a two-thousand-word article. Luckily I had saved my writing in EverNote or else I would have been S.O.L. This is an especially good tool if you're like me and have ideas at random times.
Just open your phone and write a note for later, it'll be saved on your computer too.
Scrivener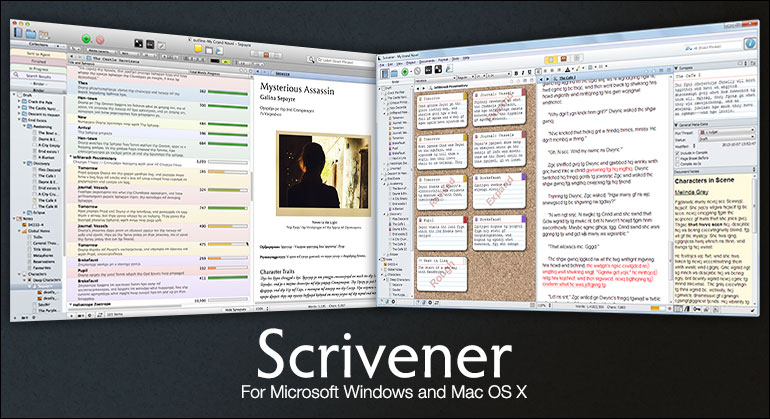 For those who like to write a little more than 500 words. Scrivener helps you set writing goals and stick to them. I know a few people who have written full-fledged books with the help of Scrivener. It's got a cool system that allows you to build out a structure for your writing.
PomodoroApp
Thanks to Nelson (the head honcho here at AgentFire) I've integrated more structured breaks into my work periods. It helps with mental focus. I usually become fatigued after 1000 words of writing. With Pomodoro's, I've found my creativity and production to be much higher.
Newsfeed Eradicator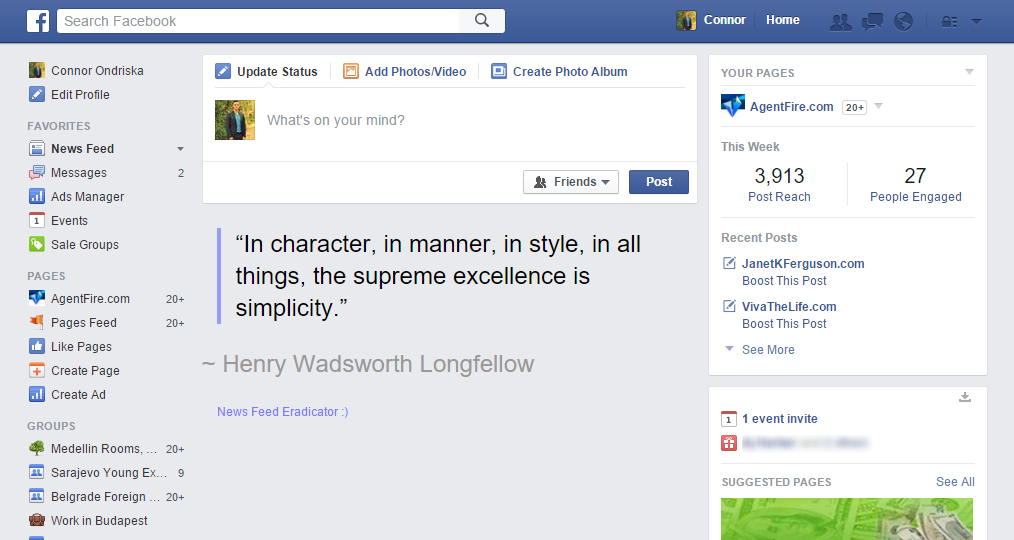 If you're anything like me, you'll find yourself mindlessly scrolling through Facebook. You're not looking for anything in particular yet just spent 30 minutes sifting through everything your friends and favorite pages posted today.
Get Newsfeed Eradicator. I heard about it through Noah Kagan of BuzzSumo and haven't been without it since.
---
Tools For Content Research
We get it. You're spending precious hours to create your content and want to have an idea of how successful it will be. Thankfully we've got content research tools. You can use the following to determine the popularity of articles by how many shares they're getting.
BuzzSumo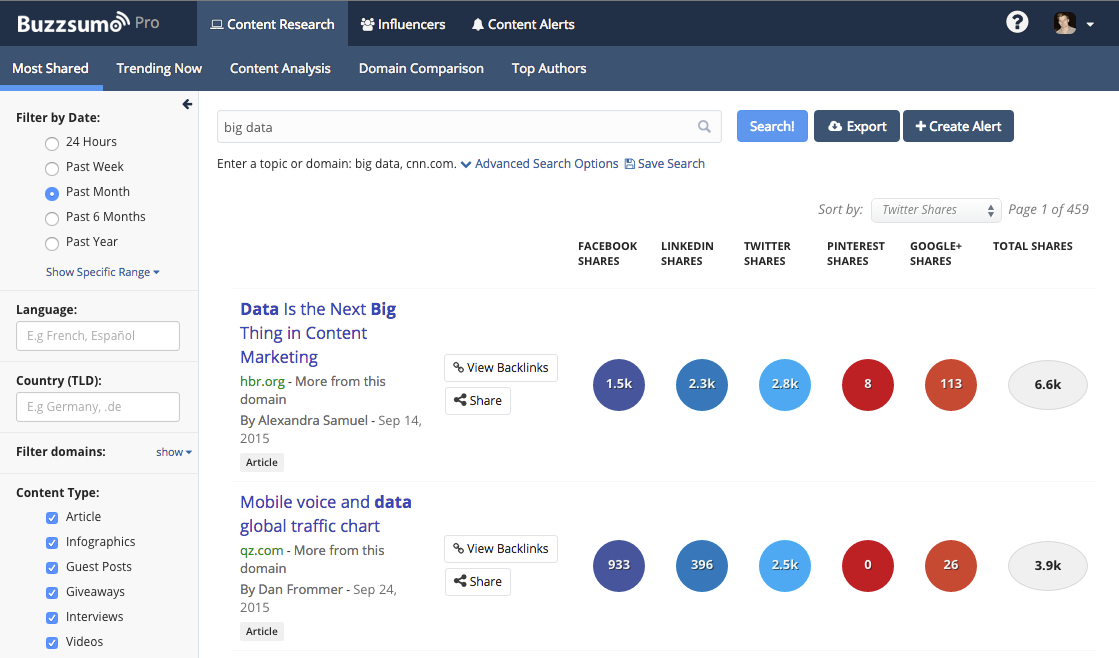 This is the tool we used for the top 20 most shared real estate articles of 2015 article. BuzzSumo allows you to search for real estate content and see what is getting the most shares. You can break down the results by Date, Country, Content-Type and social networks. So if you focus on Facebook, you can determine what is performing the best there instead of everywhere.
Note: You have a limited amount of searches before you have to pay for premium.
Ahrefs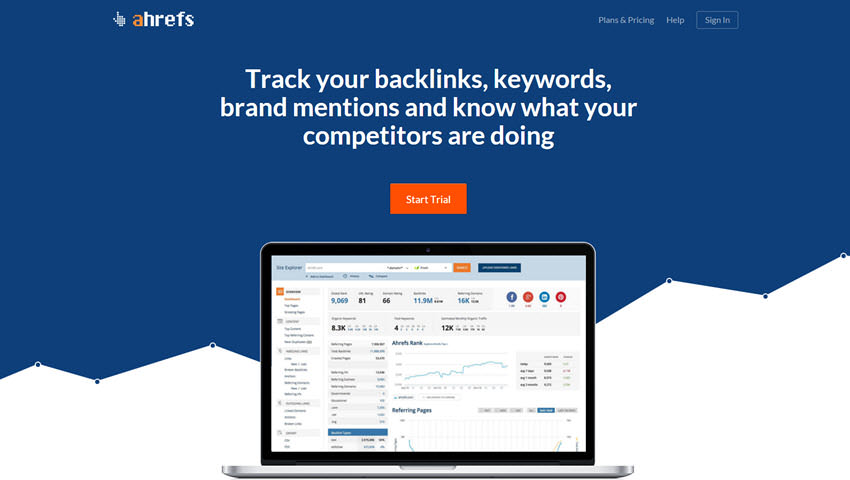 Ahrefs is the same idea as BuzzSumo except they have a whole library of different tools that internet marketers use. Things like Link Building, SEO and Keyword Research. I recommend you focus on one thing at a time. Learn how to write amazing content. Then learn all of the promotional opportunities.
---
Tools For Researching Headlines
Your headline is the first thing people see before they click through. It has to do one of a few things to your audience:
Intrigue
Excite
Amuse
Shock
Anger
Use one or more of the above emotions to leverage higher opening rates and shareability for your real estate content. If your content doesn't sound interesting or incite an emotion within the person you're trying to reach, you probably won't reach them at all. That's why we use these tools ourselves. (Just be careful with anger...)
AMI Headline Analyzer
Using this tool I was able to generate 560 shares on one of the very first articles I wrote for my own corporate blog. In short, it can be an effective tool when combined with high-quality content and promotion.
Keep in mind that 89% of content is never shared more 100 times. (And for 560 shares I put exactly ZERO dollars into promotion, just manual labor).
Co-Schedule Headline Analyzer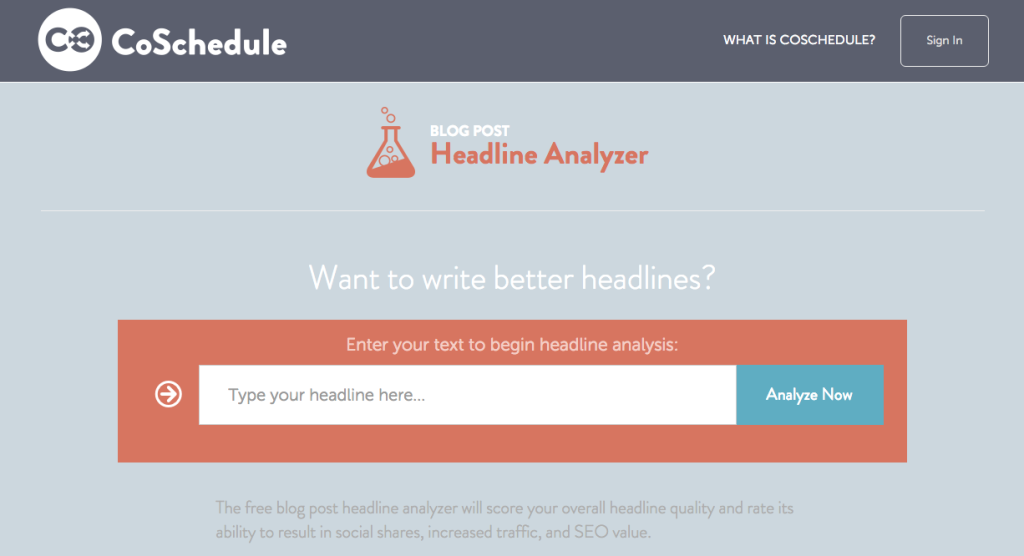 This is another tool like the AMI Headline Analyzer above. It has a more user-friendly platform where you can see some deeper insights than AMI. I like the AMI option more even though it's just barebones.
A/B Testing With Email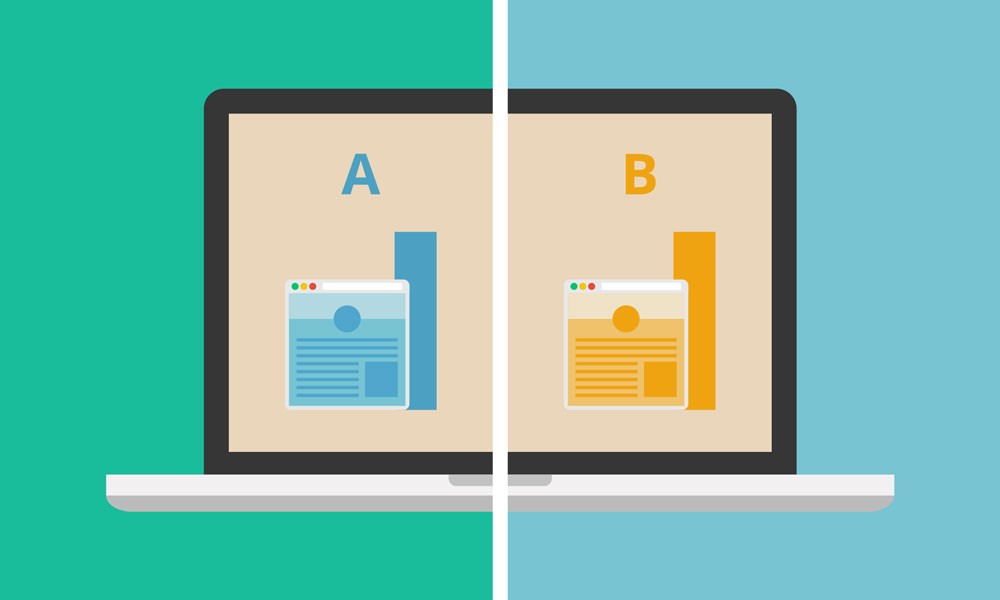 A/B testing is something companies like Buzzfeed use like crazy. Before they promote their new content, they create segmented email lists to try different variations of the same title. This allows them to see what title will get them the most shares.
Sometimes the results are dramatic. The exact same article can get 10x more shares with a different, high-performing title. Use your email provider (we use MailChimp) to A/B test your titles before going live. If you'd like more information, here's a guide to A/B testing from our friends over at CrazyEgg.
---
Promoting Your Content
I'm not going to get into how you promote content in this article. Just know it's important. Successful content marketers (me being one of them) would agree that creating high-quality articles, infographics, and videos is only the first half of the battle.
If you want homeowners to read your stuff and ultimately list their property with you, you'll need exposure. The key to getting exposure is a solid content promotion strategy. The good news for you is that most realtors neither produce high-quality content nor know how to promote it.
Want to sell more houses? All you have to do is put in the work.
---
In Conclusion
Real estate agents just like you are driving thousands of homeowners from their community to their blogs and Youtube to see their content. These views, shares, and likes can be worth thousands or millions of dollars of properties a year when combined with your other marketing and promotion efforts.
What are the problems you can solve with your specific real estate knowledge? Provide information, answer questions, and do it with your own unique voice. Put in the work to determine what homeowners in your area are really looking for. Create, optimize your content and then promote the heck out of what you create.
There's going to be a lot of trial and error. Building your reputation won't come overnight. But with the right content, promotion, and course-correction, you'll be lightyears ahead of other realtors marketing content.
Use this information and all of the tools at your disposal. We know you want your content to give you a voice.
With the right strategy, it'll be more like speaking through a megaphone.