Door-knocking is a simple real estate lead-generation technique that sets you apart from other agents. Ace this marketing strategy with these tips.
Door-knocking isn't every real estate agent's go-to lead generation technique – and for good reason. Door knocking quickly brings up images of girl scouts and door-to-door vacuum salesmen that you keep trying to hide from. However, it's a unique way to connect with high-quality leads. With the right techniques and door-knocking scripts, you'll find yourself making strong client connections with little time invested overall.
What is Door-knocking?
Real estate door-knocking involves stopping by individual households in order to promote your brand and offer your services. This unique strategy allows you to introduce yourself to the person personally and directly, and easily start a conversation.
The best interactions are an exchange of information, value, and a touch of promotion. The goal is to ignite the curiosity of the homeowner in order to remain in contact and begin a long-term professional relationship.
The Benefits of a Door-knocking Strategy
Controlling the first impression: Door-knocking allows you to control the first time you meet a homeowner and use a script that guarantees you communicate the most important information.
Distinguish yourself from other realtors: While many real estate agents are using the internet to generate leads, door-knocking may distinguish you from other realtors, and using a script helps you make a memorable impression.
Low Cost: Door-knocking is a low-cost lead generation option.
Endorse your brand: When you knock on doors, you make your brand identity clear. You show your face, deliver your message, and leave behind your marketing materials.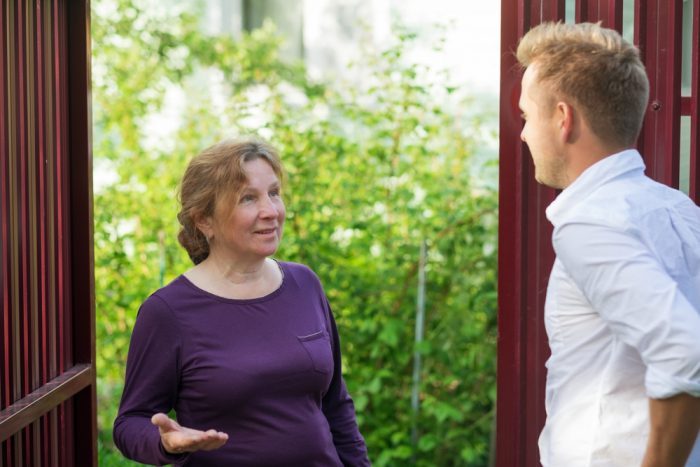 Door-knocking Tips
As great of a speaker as you may be, freestyling your door-knocking campaign is a surefire way to get a few doors slammed in your face or communicate your message inefficiently. Take this time to plan your strategy and get prepared for door-knocking success.
Target Specific Homes
Motivated and ready to get new prospective buyers, many real estate agents plan to initially knock on every door in an entire neighborhood. However, it may return better results and save you time to plan stops in advance.
Take a look at property tax polls to see which property owners are dealing with related issues. You can also drive through your hyperlocal area to scan for FSBO signs or research expired listings in advance. Targeting homes owned by retirees is also an intelligent strategy, as many retired people chose to downsize as they get older. Looking for homes that are open to you makes it more likely that you'll meet new leads ready to sell.
Compliments Go a Long Way
A compliment goes a long way in most interactions. When it comes to real estate door-knocking, giving property owners a nice compliment shows that you are detail-oriented and not hyper-focused on your own self-promotion.
Practice Your Door-knocking Scripts
Your scripts should all start with answering one question: what can you offer a homeowner?
When someone opens the door for you, they don't want to hear your whole life story. They want to know quickly what you want from them and what benefits you can provide to them.
Most homeowners are inundated weekly, or even daily, by companies looking to sell their homes for the best price. Never mind other salespeople offering coupons and the best deals on their new phone and internet plan. Be clear, yet polite as soon as the door is opened.
Have Pop-by Gifts Ready
A small gift and a personalized note may be just the thing you need to warm up cold homeowners. When you approach the door with something to offer, most people suddenly become more receptive to a conversation. There are many pop-by ideas that can work for you depending on your goals, time of year and niche clientele.
A good rule of thumb is to think about what is more useful to potential clients in that particular time. For example, if many homes in the area are also going up for sale, a tailored marketing report on their hyperlocal area would be of high interest to homeowners.
Invite Them to Your Events or Open Houses
As we mentioned earlier, door-knocking interaction should be the preface for a more developed relationship. Offering an invite to one of your local events or open houses creates the opportunity to meet with the potential client again and learn more about their interests in a relaxed environment. Plus, it will keep you top of mind between the time you offer the invite and the time that the event takes place.
Open houses are particularly interesting because they play on our natural nosy-ness (let's be honest). We're all curious about what is happening in the house across the street.
Base Your Strategy on Different Pain Points
Each homeowner has a different main concern in regard to their property. If you can play on these pain points, you'll find the right things to say in order to hook their attention.
Neighborhood home values: help homeowners think about how much money they could make by selling their home.
Neighbourhood intangibles: intangibles may include how walkable the area is or its proximity to emergency services, essential businesses, schools, or parks.
School districts: families or newlyweds are especially concerned about being near the best school districts,
Selling factor: Using selling history in your real estate door-knocking strategy may help homeowners understand how likely their home is to sell and for how much.
Get A Free Personal Demo
Ready to revamp your real estate marketing strategy and dominate your hyperlocal area? Our expert web designers will show you how. Click the button below for a free 30-minute demo of our AgentFire Spark Sites.
Choose the Right Time of Day
It's easy to assume that you should start door-knocking in the evening or the weekend when people are usually home. However, most people designate these times for family and relaxing; they may become annoyed if you pester them about real estate.
Be a bit more strategic about the times you go door-knocking. If you're going through a retirement community, they're likely to be home during the day. A finance neighbourhood housing mostly work-oriented young people would require different timing. Wealthy family neighbourhoods are likely to have one parent at home during the afternoons.
Wear the Right Clothing
Choose clothes that are professional enough to introduce yourself in, but comfortable enough to walk around town. A suit jacket and neat jeans or a comfortable skirt and blouse should do the deed.
Be Knowledgeable about the Neighborhood
Having more information about a neighborhood means that you can have more substantial conversations with homeowners when the time comes. Homeowners appreciate free knowledge about their property, plus they'll begin to recognize you as a local real estate expert.
Keep Track of Interactions for Retargeting Later
Lead generation takes some time. Prospective clients are not likely to quickly decide to sell their home and hire you on the spot. Homeowners have a ton of variables to consider when selling and they'll need you to be patient in order to build trust. It may be weeks, months, or a year before any of your leads become buyers or sellers.
Keep track of which homes you've reached out to and their contact information if possible. In your door-knocking script, ask if it's okay to take down their emails in case real estate news of local interest pops up. For example, they may be interested in knowing about the next open house nearby or getting updates on the market. Once their contact info is in your CRM, you can add them to your newsletter or the appropriate drip email campaign to keep them in the loop.
You also need to measure your door-knocking campaign success if you want to get better. What went well? What could be improved? Does your script need some changes? Are you feeling more comfortable with practice?
Don't Overload Yourself
Avoid burnout by limiting the number of homes you'll canvass each day. If you dread knocking on the next door, that's a clear sign that you're stressed and probably not able to put your best self forward. It's best to wait until you're feeling 100%.
Watch Our Free Digital Success Masterclass with Tom Ferry
Discover the leading digital marketing strategies that are changing the industry + live examples you can immediately put into action.
Give Back to the Community
If you leave a good impression on the locals, think about how you can give back to that community. Hosting a fundraiser for a local business or helping community volunteers carry out night walks will get your name in positive local conversations.
Keep Your Website Updated
After you've left an interested homeowner's property, the first thing they'll do is look you up online. Your real estate website is your digital 'face'. It gives users an idea of your brand, mission, and the type of clients and hyperlocal areas you serve. A top-of the line real estate website should have tools and guides to spark the interest of you new leads and ask any final questions they may have.
AgentFire websites are built for real estate success and are consistently updated based on the newest innovations in real estate tech. Check out these addons and marketing tools that have transformed our clients' careers. There's a reason why we've been ranked the best overall website designers, years in a row.
It's Okay to Take No for an Answer
As skilled a realtor as you may be, you're not a door-to-door salesperson. If a home isn't even on the market, clever marketing is rarely enough to push someone into selling. One of the biggest slip-ups a new real estate agent can make is pushing a sale with force. Most people instantly shut off as soon as they feel they are being pressured into doing something for someone else's benefit.
If they say they aren't ready to sell at that very moment, put them on your email list or leave your business card so that they can easily get in contact with you later. When it is time to sell, you'll be top of mind.
If it's a complete no, walk away politely and offer your contact information just in case. The few leads that do become sales are well worth the 'No's that you encounter o the way.
What to Do If…
The decision-maker opens the door…
Speaking directly with the homeowner provides the best opportunity to gain a new client, so be prepared to communicate your script clearly and naturally.
A secondary household member opens the door…
First, ask if the homeowner is available. If not, introduce yourself and your services, then leave them with your contact information and a small pop-by gift if you have one.
No one answers…
In case you encounter an empty home, you should always have your contact information formatted to be left on someone's doorstep. For example, be prepared with branded door hangers and flyers. These items should include how to reach you, as well as a bit of information that the homeowner may find interesting. A sentence about the value of their property can end up getting you that follow-up call.
Ask Open-ended Questions
There is nothing more disheartening in a conversation than to be stunted by your own yes or no questions. Avoid giving your new leads an easy out and stick to questions that can't be answered with a straight yes or no.
Open-ended questions provoke interesting answers. Don't forget to listen to their answers completely instead of just waiting for your turn to speak!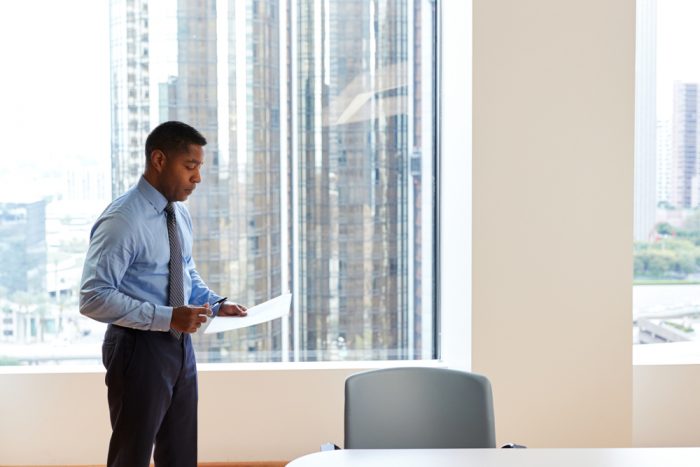 Door-knocking Example Scripts
Take the following script examples as ideas of how you can begin to structure your own scripts.
Warm introductions are for contacts who you may have been referred to or are associated with in some way. Cold introductions are for new prospects who are totally unfamiliar with your brand and service.
Warm Introduction
"Hi there, my name is ___________. I'm a real estate agent with (name of referral). (Name of referral), who I believe you know through (how they know the person), shared your contact information with me. Have you considered listing your home?"
Warm Introduction You Sold a Nearby Home
"Hello, my name is _________. I'm a real estate agent who has recently worked with (name or address of sold property). I recently helped your neighbor to sell their home and I'm wondering if selling has also crossed your mind."
Cold Introduction
"Good afternoon, my name is ___________ and I'm a real estate agent with (your brokerage). I noticed that (you are looking to sell your home/your home value has recently increased/ local homes recently sold, or whatever reason suits the particular situation). Have you considered working with a real estate agent to sell your home?"
Cold Introduction If a Nearby Home Was Sold
"Good afternoon, my name is _________ and I'm a real estate agent with (your brokerage). I noticed that your neighbour's home recently sold for (sold price) and I believe we can get your home sold for a similar amount. Have you considered selling?"
Wrapping Up…
As you continue to practice door-knocking, you'll become more comfortable with it. You'll learn the types of questions that elicit rich responses and a natural conversation.
Take the time to get to know your new contacts, as you never know which will turn into a buyer or seller in the future.
Door-knocking, at the very least, will help you expand your sphere of influence.
Marketing in the real estate industry is more than just online ads, it can take place right at the house door.
If you want more in-depth articles, tactics, strategies, and advice – subscribe to our newsletter. And if you want to dominate your hyperlocal real estate market, check out AgentFire's Web Designs, #1 rated for several years in a row.
And the best part? You can try out all of its amazing features for free with our 10-day trial.
Check out this article next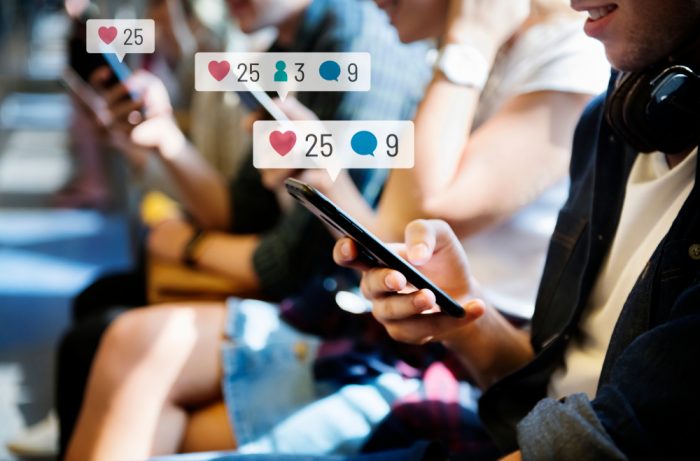 11 Important Real Estate Social Media Predictions for 2023
Making smart social media predictions can make the difference between sinking or swimming in the new social media landscape.  It can seem like a cons…