Finding your real estate niche is an essential step towards becoming a successful real estate professional. Use these ideas to help you identify your niche.
Real estate is extremely competitive — even borderline aggressive at times. With gigantic, national real estate aggregates sites like Zillow attempting to monopolize real estate, it can be overwhelming to try to find your place.
However, it is nearly impossible for a modern real estate agent to be a generalist. Trying to appeal to everyone, and selling yourself as the "go-to person for everything real estate" just won't fly. 
Sure, it may appear that casting a wide net will help you catch a lot more clients. What it really means is that you'll be directly competing against Zillow and Trulia. Unless you're already a gigantic corporation with limitless capital, that's already a losing battle.
The way to win is to specialize in a particular real estate niche.
How Do You Pick A Real Estate Niche?
To find the right niche for you, you need to ask and answer three questions.
Are you interested in the niche?

– If you're not excited about the niche, it will be difficult to stick to it for the long run, and you might even grow to resent it during a dry spell.

Will your current skillset be useful in that niche?

– It's not absolutely necessary for you to be an expert in a niche to begin. You can always learn. However, if you already have some skills, contacts , or any kind of work experience, it will make your life much easier.

Is that niche profitable in your area?

– If there's no demand for the niche, or if the niche requires you to sell an excessive amount of inventory to be profitable, you should look for something else.

How big is the niche? – A large niche will give you a large pool of clients, but a niche that's too broad may make marketing a challenge.
Consider Competition – Some niches are more competitive than others (e.g. luxury listings). Make sure that there is plenty of opportunity and you won't only be up against established local agents.
Ok, now that we have a good idea of what to look for in a niche, let's take a look at our list of real estate niches to consider.
Real Estate Niches to Consider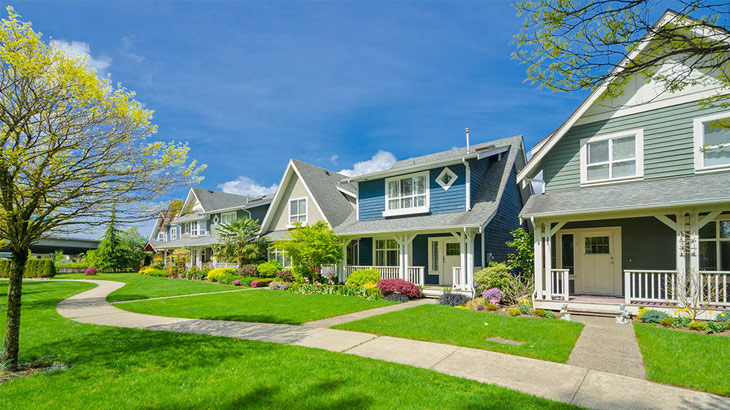 Single-family homes
Single-family homes are some of the most common kinds of houses in the market but are also quickly becoming an inaccessible commodity for young families.
If you decide to focus on single-family homes, try a unique angle. Perhaps you can generate specific lead streams by focusing your marketing on condo owners looking to upgrade or new families. 
Get A Free Personal Demo
Ready to revamp your real estate marketing strategy and dominate your hyperlocal area? Our expert web designers will show you how. Click the button below for a free 30-minute demo of our AgentFire Spark Sites.
Duplexes/Triplexes/Fourplex
Duplexes, triplexes, and fourplexes are excellent investments for investors and multigenerational home buyers.
Even before the COVID-19 world, there was a growing trend of young adults continuing to live with their parents way past their early 20's and early 30's. This trend has been exacerbated by stagnant wages and rising real estate prices.
Currently, we're witnessing a resurgence in multigenerational households as several families come together under the same roof in order to assist each other.
As income-generating properties, -plexes make it possible for a new investor to live in the property, rent out the additional units, and have the property partially (or even completely) pay for itself. 
Small Apartment Buildings
Definitions for a small apartment building differs from place to place, it's commonly accepted to be a complex with 5 -100 units.
These apartment buildings are typically too small for well established real estate investment to bother with, but too large for smaller and newer, Mom & Pop investors to afford.
Banks are far more strict when it comes to financing small apartment buildings, and these are typically considered commercial real estate.
But since they command pretty substantial price tags, the sale of a single small apartment building could bring you a sizeable commission.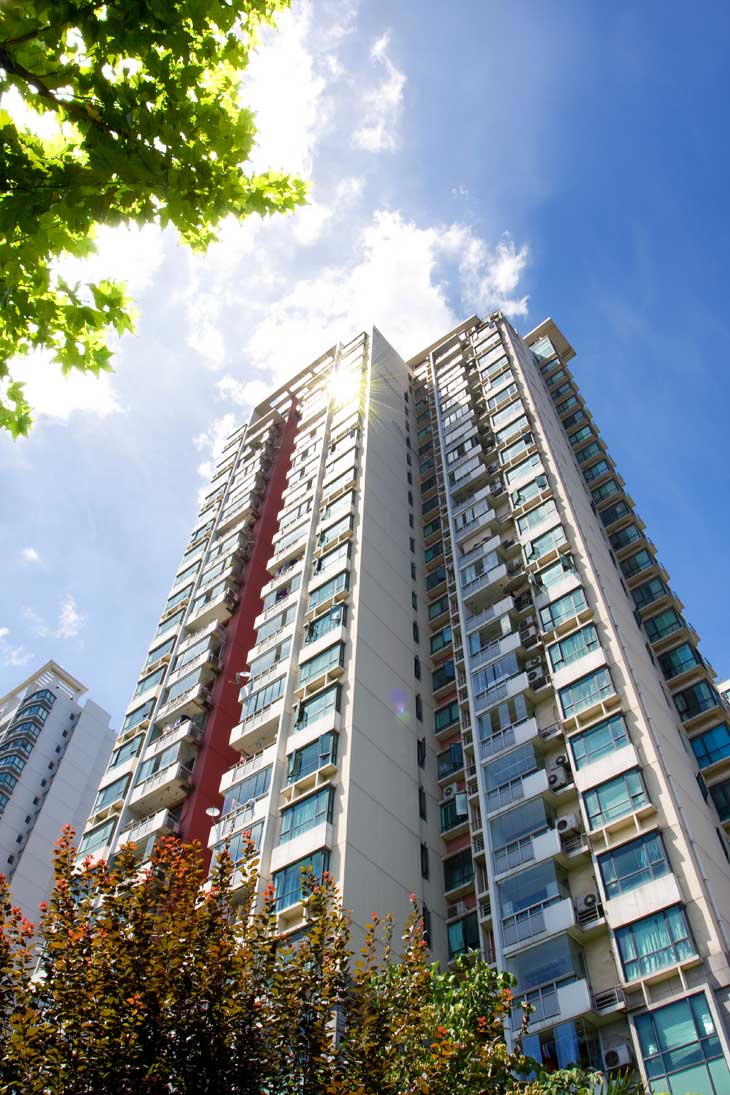 Large Apartment Buildings
Large apartment complexes are those that have 100+ units. The typical client for these kinds of developments are large companies with a nationwide presence, and REITS, but they could also be local investors with a large amount of capital.
Large apartment buildings are almost exclusively considered commercial real estate. They also command huge price tags, meaning massive commissions per transaction. 
However, these are offset by extremely lengthy sale cycles, which often go on for years. This could mean that you won't see a commission for a very long time, and if the sale falls through, you won't see anything.
However, a single successful sale could set you up for years to come.
Condos And Townhomes
In the resale market, condos and townhomes are an appealing option for first-time buyers, as well as new real estate investments. 
And in new construction, there's good money if you have a close relationship with a construction company, and you manage to secure a marketing exclusivity deal, even at a reduced commission rate.
Luxury Real Estate
While it can seem intimidating to get into luxury real estate given the price tags you're dealing with, the actual process is not that different from selling a "normal" home from a working-class family. 
Sure, breaking into this niche may take time and your clients will have far higher expectations of service.But if you can break into luxury real estate, it could be the best way to maximize your longterm earning potential as a real estate professional.
Mobile Home Parks
No, this is not a niche about selling mobile homes. Instead, this is about helping a mobile home park owner secure land over which to run a mobile home operation, and lease it out to mobile homeowners. 
Commercial – Retail
This niche includes locations for banks, restaurants, grocery stores, and convenience stores. In some cases, there might be some overlap with residential real estate, especially when dealing with mixed-use developments.
Commercial – Office
Unlike retail, where the main business conducted is the sale of products from store fronts, office space is all about services. Under the umbrella of office space, you can find office plazas, high rise office buildings, software development centers, etc.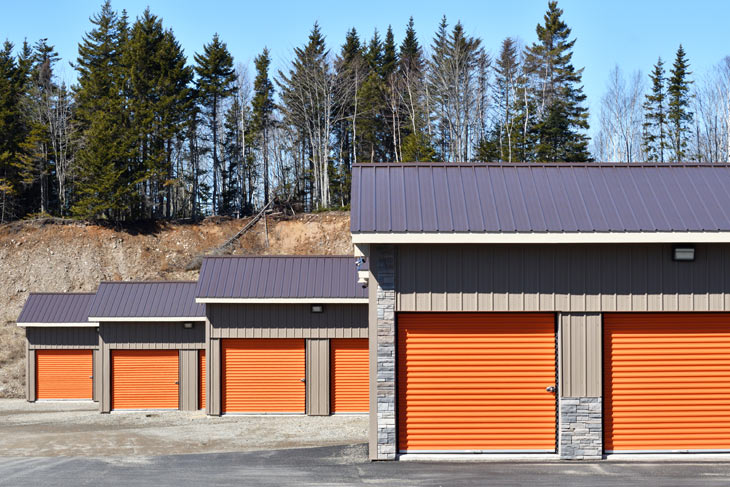 Self-storage
Self-storage units have exploded in popularity in recent years, and have proven to be a highly profitable investment for its owners. If one of your clients is looking for a profit-generating piece of real estate, but they don't want to deal with tenants, this could be a perfect investment for them.
Land
"Location, location, location" is a well known real estate cliche that holds a lot of truth. The value of a property and the land it's built on depends heavily on its location, and on its perceived value by the local market.
However, land can also be developed. And depending on its intended use, its location and market value could be less of a problem.
Get the Hottest Real Estate Marketing Insights, Straight To Your Inbox!
Mineral Rights
Unlike many other countries, the U.S. has what is called "split states" when it comes to surface and mineral rights. Mineral and surface rights are two separate entities, and their owners can sell them together, or separately.
This niche can be quite tricky to get into since mineral rights ownership can be a legal quagmire. Depending on your location, since mineral rights could be extremely profitable, or worthless, depending on what's underneath the land.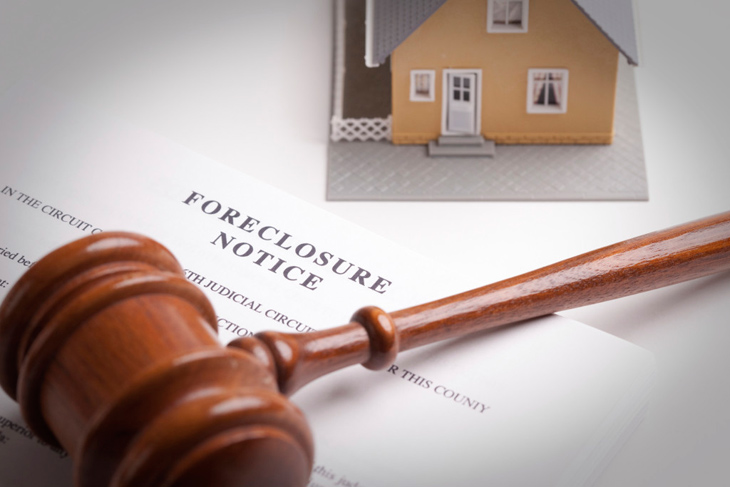 Foreclosure Auctions
In our current economic downturn, we can sadly expect that there will be more mortgage defaults and foreclosures. Banks take control of those foreclosed properties, and then try to sell them as quickly as possible, usually at an auction.
Foreclosed properties are sold as is, and some need extensive repairs. But if your clients are property flippers or real estate investors, you could help them secure some of the best real estate deals in your local area.
Bank Owned/REO
Usually banks do not want to take possession of a property after a foreclosure. That's because they are in the banking business, and make most of their money by lending and charging interest, not buying and holding property.
And while foreclosure auctions are typically an effective way for them to get rid of unwanted properties, that's not the case everywhere. In some areas, foreclosed property auctions aren't very competitive, and banks prefer to sell the properties themselves directly to buyers.
Just like in the foreclosed property niche, you could focus on identifying these properties and helping your clients secure amazing deals.
Bankruptcy
Sometimes individuals or businesses in bankruptcy need to sell their properties. Occasionally you can buy these bankruptcy properties at amazing prices before they go into foreclosure.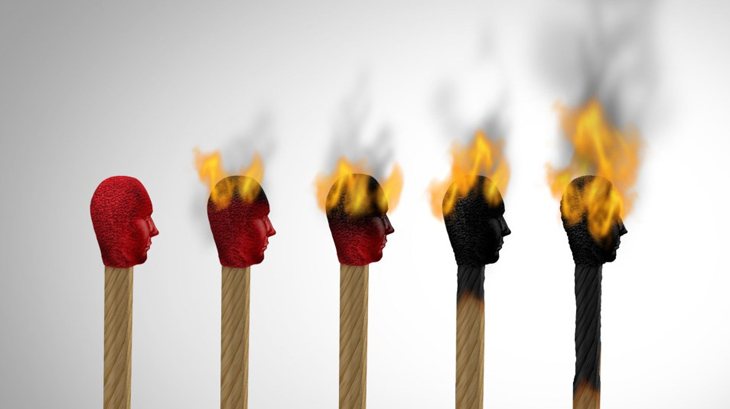 Burnt Out Landlords
Not all landlords enjoy property management. Some get into it without realistic expectations about it, or are simply sick and tired of dealing with whiny tenants, and all they want is to get rid themselves of the property. You could focus on helping these individuals sell their properties, or help some of your other clients secure these properties for themselves.
Estates/Probate
Properties if deceased go to the deceased's heirs, which then have to figure out what to do with them.
Heirs may not always want or are able to live and maintaining those properties, and decide to sell them instead. If you were to specialize in this niche, you could market your services directly as an Estate/Probate real estate expert, and facilitate the selling process. This presents a great opportunity for real estate agents that are willing and able to help them go through the process remotely,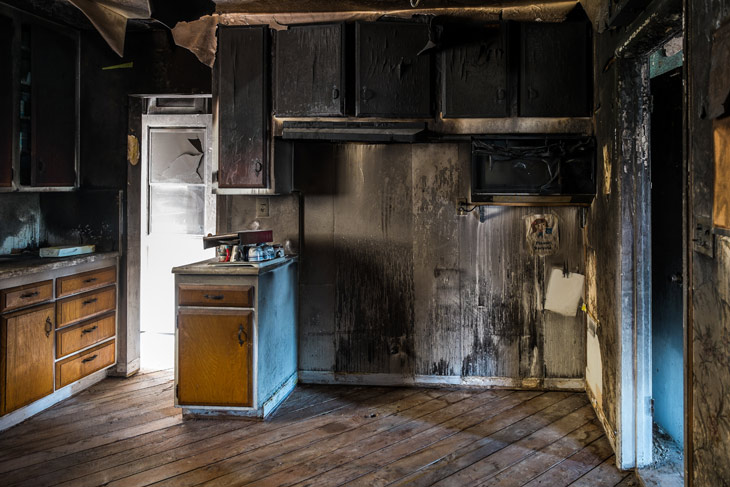 Fire Or Water Damage
In many areas of the country, such as Florida and California, it's very common to see home suffer water and fire damage. Depending on the extent of the damage, and the owner's insurance, its owners could be forced to sell the properties at drastic discounts to recuperate some of their losses.
Watch Our Free Digital Success Masterclass with Tom Ferry
Discover the leading digital marketing strategies that are changing the industry + live examples you can immediately put into action.
Code Violations And Tax Delinquencies
When homeowners don't pay their taxes, governments aren't happy and get involved. Those that don't pay their taxes are called tax delinquent and need to repay their taxes within a certain amount of time or risk losing possession of their property.
Also, each city, town and county has its own rules and regulations about the minimum safety codes and conditions for buildings within their jurisdictions. Whenever someone violates those codes (and the city actually enforces them), they get recorded into the public record.
Homeowners found violating those codes are required to fix the problem within a certain amount of time, or could face hefty fines and other penalties.
If you focus on this niche, you could help your clients identify these properties, and put together a purchase offer. This could be worded in a way that uses that code violation as leverage. Afterall, your client would be footing the bill for it if their purchase offer is accepted.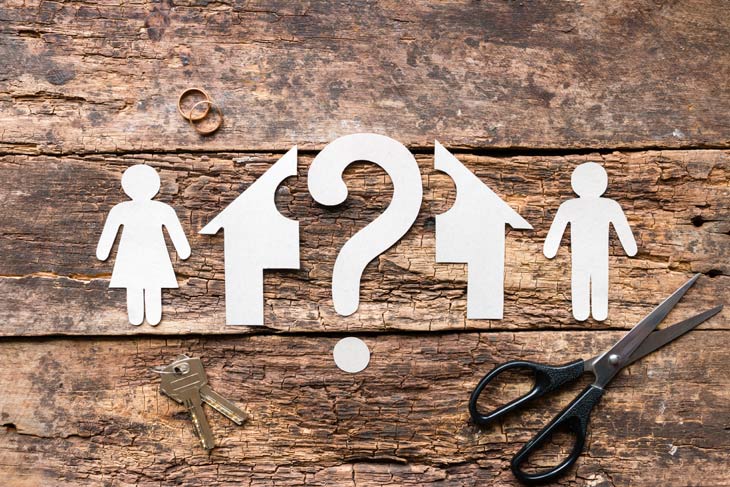 Divorce
Divorce is another sad, yet common reality of life. Whenever a property owning couple gets divorced, the court typically requires that they sell their property.
Because they have a huge incentive to sell it as quickly as possible, they might be willing to offer significant discounts on the property to sell it as quickly as possible.
If you focus on this niche, you could either specialize in helping divorcees sell their home, or help investors purchase these properties.
Downsizing Homeowners
In the current economic situation, we're seeing a growing number of people looking for ways to lower their expenses. Many of them will choose to downsize to smaller homes that come with smaller mortgage payments and property taxes.
With your help, downsizers can smoothly transition from one home to another without the difficulties that come with the process. Since these downsizers might need to sell and buy a new home, you could find yourself into very profitable transactions.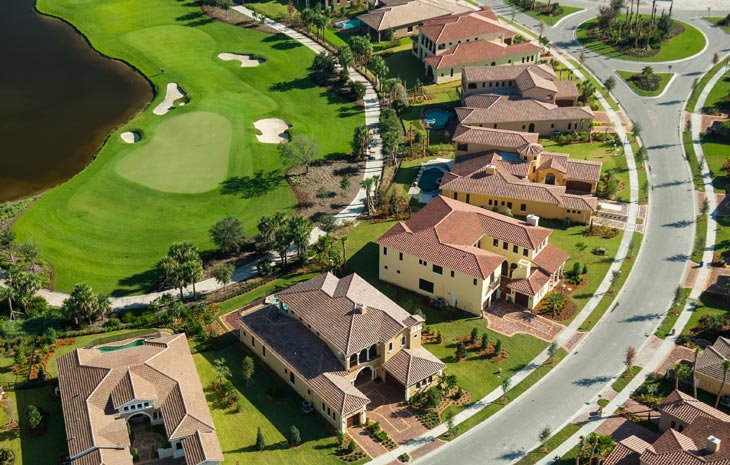 Golf Properties
Golf properties are typically fairly luxurius properties that cater to golf enthusiasts and the well to do. These properties range from detached homes to condos.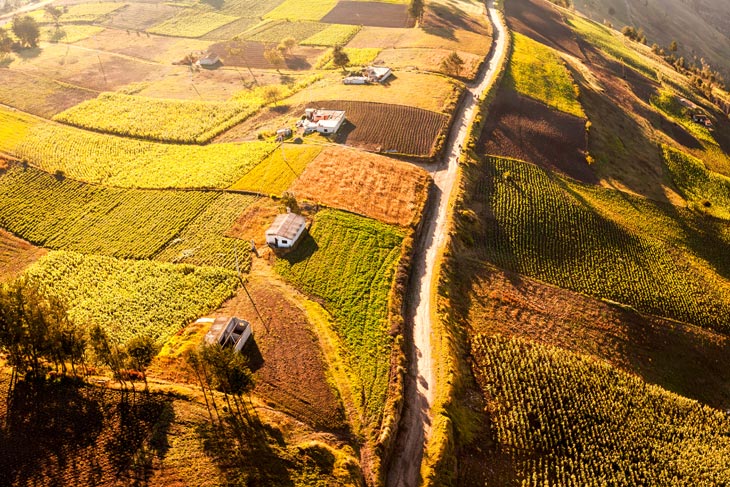 Farmland
Farms and ranches are very different beasts than condos, single-family homes, and commercial real estate. In fact, no two farm and ranch deals are alike.
To be good at this niche, you need to become an expert on agriculture exemptions, capital gains taxes and exclusions, farm equipment, irrigation, etc.
The sale of ranches and farms can be quite profitable due to their high price tags. However, these deals can be extremely complicated and could drag on for months.
Get A Free Personal Demo
Ready to revamp your real estate marketing strategy and dominate your hyperlocal area? Our expert web designers will show you how. Click the button below for a free 30-minute demo of our AgentFire Spark Sites.
Additional Niches To Consider
REITs (real estate investment trusts)

Preforeclosures

Short term rental properties (Airbnb)

Section 8/government assistance housing

Green and sustainable properties

Rent-to-Own properties

Seller financing

Special needs groups

Overseas investments

Sports and entertainment real estate

Micro-housing

Zoning and use conversion (industrial to commercial, industrial to residential)

Military housing

Gated communities

Mixed-use properties

Waterfront properties
Conclusion
With the knowledge you have now, which niche is right for you? Consider the details such as demand, seasonality, location, etc. to really nail down your perfect niche.
And if you want to continue to receive the latest real estate marketing strategies and free resources, subscribe to the Spark. We publish articles such as this one regularly.
And if you want to dominate your hyperlocal real estate market, check out AgentFire's Spark Sites, #1 rated for several years in a row.
And the best part? You can try out all of its amazing features for free with our 10-day trial.
Check out this article next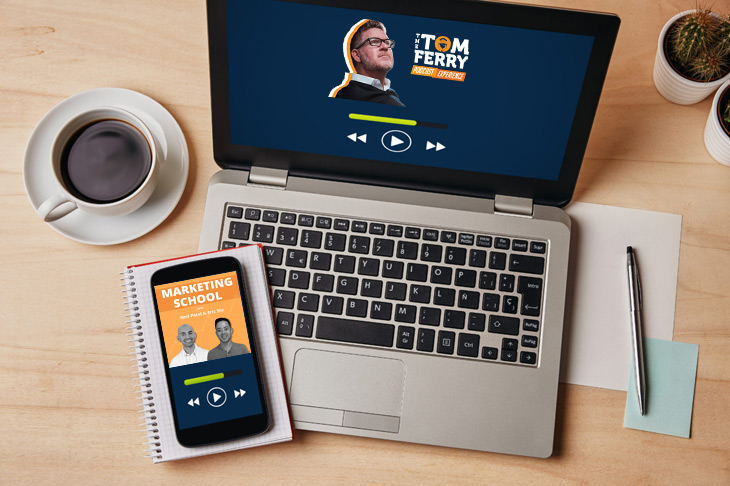 20 Real Estate Podcasts You Need To Start Listening To
They say that smart people learn from their mistakes, but wise people learn from others' mistakes. Listening to podcasts is one of the best and most…