Summer is already the busiest time in real estate. Save yourself time with these summer social media post ideas for real estate agents.
Summer has the potential to be the perfect time to gain marketing momentum or slow down and slack off. Most agents are juggling the rush of the heaviest real estate market of the season with more vacations and family plans than any other time of year. The easiest way to make your summer marketing a breeze? Plan your overall strategy and tactics in advance. 
How to Maintain Your Social Media Gains Over the Summer 
Don't Ignore Your Plan
If you've been actively (and successfully) increasing your social media presence and engagement, you likely have a strategy in place. Maybe you focus on improving Instagram engagement, improving the quality of your TikTok videos, or you are becoming a prominent local leader on LinkedIn…Whatever you're doing, don't let your efforts fizzle out with your focus. 
Create a weekly or monthly posting schedule with details about what text and hashtags to include in captions, images to use, links to include etc. There are many inexpensive social media planning platforms available or you can use Google Sheets for a free planning option. With a schedule in place in advance, social media posting will take little to no time. 
It is understandable that even with a plan, we can occasionally fall off the wagon. What matters most is staying as consistent as possible. 
Revamp Your Profile
An easy way to draw attention to your profile over the summer is to update your visual brand to reflect the season and updates in your business. Consider how you can update your profile picture, bio, and cover photo to encapsulate a bright and ready-to-work attitude. 
Cheerful colors, sharp images, and humor reflect the essence of spring and summer. You don't (and probably shouldn't) go as far as to change your main brand themes and colors. Focus on small changes like a bright, more causal team photo in your cover photo or a seasonal hashtag that you only use on posts during the warmer months.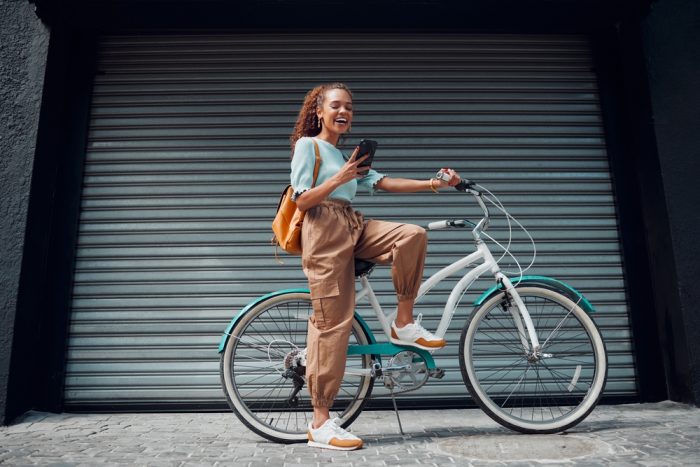 Perfect Your Content for Mobile
In this day and age, all of your digital content should be optimized for mobile. Clients already use mobile to access content more often than with a desktop, but this is especially true over the summer. Your clients will be spending more time outside and away from their laptops so they are more likely to access your content through a mobile device.
Mobile optimized-content includes vertical images and videos, large text, easy-to-load photos, and bright colors that can be seen under the sunlight. 
Now that we have the keys to social media maintenance over the summer, let's look at individual post ideas you can add to your social media content calendar. 
Social Media Post Ideas For the Summer Months 
Celebrate Long Weekends 
Summer is the season of long weekends. In Canada, most provinces and territories have four long weekends over the summer. Use the long weekend as an opportunity to wish your current and potential clients a great weekend with a link to an open house you'll be hosting or you home valuations tool that they can check out in their free time. 
The key is to pair well wishes with a fun call to action your followers would be happy to try out. 
Share Summer Market Predictions
We all know that summer months are typically the busiest months for buying and selling homes or moving house. Buyers and sellers are especially aware of market fluctuations as they prepare to make a move. Establish yourself as a helpful local real estate resource by regularly sharing current market info. 
Timely content is super shareable, so you can expect more views on this type of content than other times of the year. 
Celebrate the First Day of Summer
June 21st is the first day of summer in North America! Celebrate by posting a seasonal graphic and interesting fact about real estate and the season.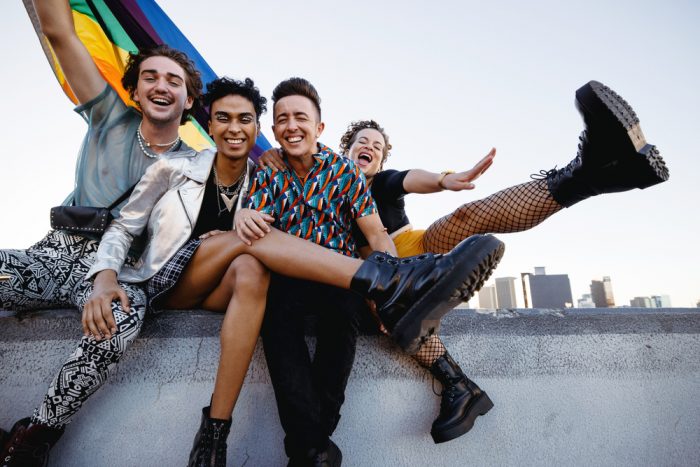 Support Local LGBTQ+ Nonprofits
June is Pride Month and a great opportunity to show your support for the LGBTQ population in your community. It's common for LGTBQ+ people to feel left out of business' target consumer or clients demographic, so showing your support will make you stand out. 
Pride events start in June and often flow into early July. 
Bring Awareness to Juneteenth
In recent years, Juneteeth has become nationally recognized as a prominent holiday and day of remembrance. Show your support for Black nonprofits and businesses that are actively promoting housing resources for Black families. The format of your post is up to you. 
Share Local Events
Most cities in North America have the most local events during the warm months. Pick a few that you personally enjoy and think residents or those interested in moving to your hyperlocal area will enjoy. 
It's important to not only promote those local events on your social media channels, but show up and engage with your community.  You never know who you'll meet and what great contacts you will gain. Your presence establishes you as a local authority and increases your credibility. 
Use photos and videos from the event to expand your reach and thank key community members for hosting or attending. 
Seasonal events are a great opportunity to aggregate content that you can use now and for the rest of the year. For example, your photos from the summer farmer's market can be used in a shout out to local businesses later in the year. 
Acknowledge Quirky Seasonal Holidays
There are loads of small, quirky, and local holidays that you may not know about. 
For example,  August 3rd is International Beer Day. You can promote your favorite local brewery, share a list of recommended local bars, the list goes on. On August 9th, Book Lovers Day, why not publish an Instagram post dedicated to your favorite local libraries or cafes? 
Share an Interior Design Report
Interior decor trends come and go with the seasons (or faster). Buyers and homeowners are invested in creating the most comfortable for themselves as possible. This is especially true with young and urban populations. Share a round up of your favorite summer interior trends in an Instagram carousel or a Pinterest board. 
Tell Your Followers What You're Up To
Your followers want to know you as a person, not just as a business. An occasional snapshot or Instagram story from your daily life is essential to make you appear approachable and relatable. Don't wait for a day when you are dressed to the nines. Your post can be as simple as a day at the park with your kids or a family dessert recipe you think your followers will enjoy. 
Share Resources for Buyers and Renters Relocating to Your Area
Among the large wave of summer buyers and renters, many are unsure about how to complete many basic tasks in their new community. Where are the most affordable grocery stores? Where does the community gather most often? What local events will take place in the next few months?
Create a clickable list with websites and Google Map links to stand-out locations and essential services in your hyperlocal area. Take it to the next level by including a neighborhood walking tour where you record your favorite places around town. You can share this entire list using a link in your social media bios or share snapshots of it in individual social media posts. 
New residents will thank you for simplifying their move and are more likely to contact you with their real estate needs or share your social profiles with their friends and family. 
Create a Local Summer Bucket List
What are the must-do activities in your hyperlocal area? Create a list of the season's best events and attractions, and share them on socials using a checklist or carousel format. Viewers will continue to come back to the post to plan their upcoming weekends and will become familiar with  your profile. Plus, they'll follow you in anticipation for next season's guide. 
Start a Seasonal Series
A seasonal series of posts are appealing because followers know that they will only have access to them for a limited time. This could be a video series with weekly tips for families with young kids or home buying hacks, etc. Pick a specific real estate topic to focus on and break it down in shareable, digestible chunks. Up the ante by clarifying that content will only be accessible in the future for those who are subscribed to your email list. 
Share a Roundup of Vacation Homes
Everyone loves beautiful homes. Hold your viewers attention with a series of posts about the world's most beautiful vacation homes and an interesting fact about each one. 
Simplify DIY Summer Projects
Summer is the season for homeowners to finish up all the reno projects that they pinned to their Pinterest boards throughout the year. And with some extra time off, they've probably added more DIY projects to the list. Share some of your favorite summer DIY videos and engage with viewers who comment after trying them out.
Publish an End-of-Season Maintenance Checklist
When summer finally comes to a close, guide your followers through the transition with an end-of-season maintenance checklist. Many homeowners are familiar the regret of letting their patio set rust through the fall or not completing necessary renovations while it's warm out. A checklist will make sure your followers are ready for big seasonal changes. Your list can include closing the pool, prepping the garden for the cold, and similar tasks.
Get Started…
Summer is fast approaching, so don't hesitate to put these ideas into action. With an idea of what to post over this busy real estate season, you'll save yourself time and hassle down the line. 
If you want more in-depth articles, tactics, strategies, and advice – subscribe to our newsletter. And if you want to dominate your hyperlocal real estate market, check out AgentFire's Web Designs, #1 rated for several years in a row.
And the best part? You can try out all of its amazing features for free with our 10-day trial.
Check out this article next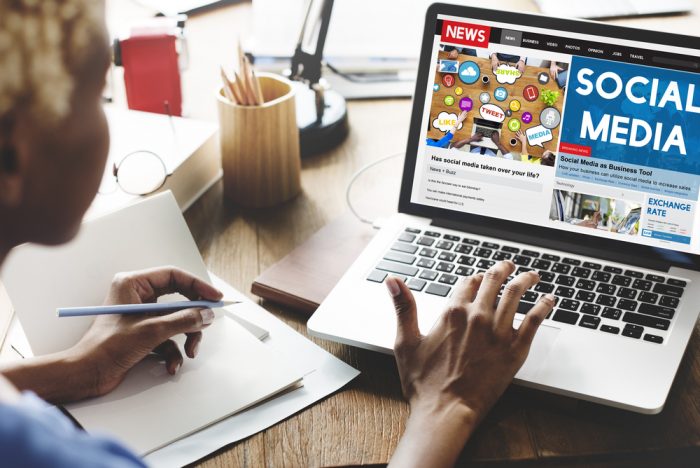 Mid-2023 Real Estate Social Media Updates for Better Visibility and Engagement
The digital world moves faster than most of us can wrap our heads around. Social media updates are some of the most rapid changes and the hardest to k…