The jury is in: Google reviews are the new word of mouth. But how can you make sure your clients give you a review? Find out how in today's article.
Real estate marketing has evolved in ways that would be unrecognizable to real estate agents just 20 years ago. It's no longer enough to rely on time-tested methods such as roadside signs, for-sale signs, or even (*gasp*) word of mouth.
Don't get me wrong, those methods are still valid, and should NEVER be replaced or pushed to the side. But if you want to be a real estate leader, or even just remain competitive in your local area, you have to learn how to elicit and manage positive Google Reviews!
Think of Google reviews as a sizeable chunk of your overall digital marketing strategy (as we've done so in the past and we'll continue to do in the future). Google reviews are incredibly powerful at creating public opinion and attracting more leads.
This strategy is simple, easy, and costs next to nothing. This is how to leverage Google reviews.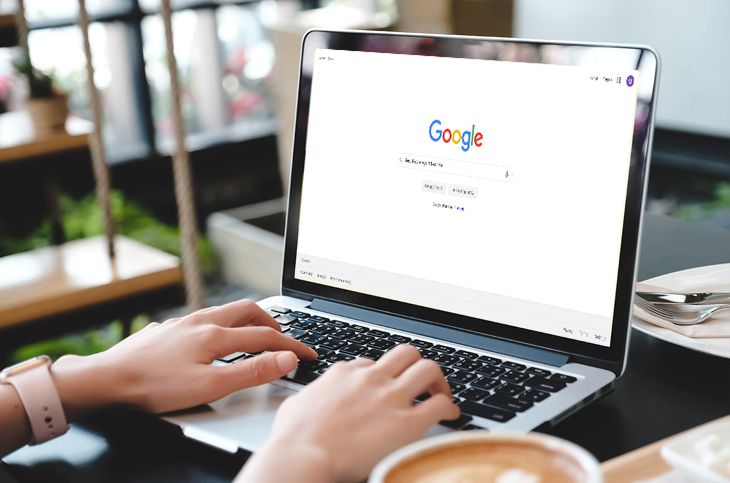 Why are Google Reviews Important for Real Estate?
In Google We Trust
Your Google My Business page is a key element that gives your brand authority and validity online (we have a tutorial on how to optimize your Google My Business Page by the way). Google My Business not only makes it easier for potential buyers and sellers to find you, it allows Google to index your business and push other pages from your website further up in the results pages. As clients leave positive reviews and you interact with them, you establish a strong online presence backed with great testimonials and recognition from Google.
When it comes to lead generation, your Google Reviews are invaluable.
According to BrightLocal's 2019 Consumer Review Survey, 76% of customers trust online reviews as much as referrals from family and friends – one of our most valuable sources of business.
And consider the NAR's Real Estate in a Digital Age 2019 Report, where it's stated that for the large majority of real estate buyers, the first step of the journey is to go online and do a search.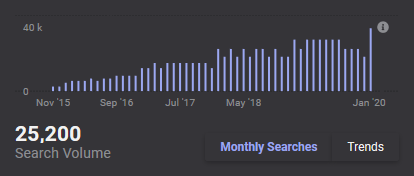 For reference, Google searches for "real estate agent near me" have gone up since 2015 by 1,279%… That's 25 TIMES.
Generate More Web Traffic
The next stage after a potential client checks your reviews is to click into your webpage.
A professional and well-optimized home page will encourage visitors to explore your other webpages. AgentFire has developed a stacked web design approach and a range of integrations that turn your web visitors into clients with little to no effort.
For example, take a look at our Neighborhood Guides and Area Pages. These pages help prospects to niche down on exactly what they want, so that they can get focused and reach out to you faster. Our CRM integration makes it easy to gather visitor information and build a robust email list. Pop-up CTAs make it easy to get a visitors attention and lead them to value packed lead magnets such as tip sheets and blog posts. You get the point.
Allow your positive reviews guides visitors to your other online platforms where useful content and next steps are available.
Upgrade Digital Marketing Strategies
Consider the following:
Google LOVES fresh content where it makes sense (which it does for real estate) and each review counts in favor of your "freshness factor."
There are HUGE keyword opportunities that hyperlocal agents can play with, with more geo-local possibilities coming in the near future. We've spoken about keywords in relation to your webpages and improving SEO, but did you know that keywords in reviews can also boost SEO?
The keywords you prioritize on your webpage are likely similar, if not identical, to the words clients are using in your reviews. Dig a bit deeper and you'll realize that prospective clients who are searching for real estate content are also using the same keywords in their search.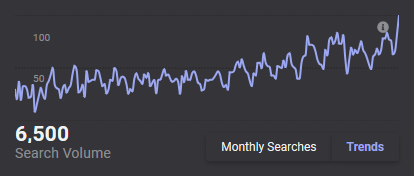 This cycle of keywords is especially important because as keywords are used, Google pushes your Google My Business page (including reviews) to the top of the results page. More relevant online reviews lead to higher quality search results, better results lead to more web visitors, web visitors turn into clients, clients become reviewers, your real estate business grows, and the cycle continues.
In a nutshell, Google reviews help drive traffic, literally put you on the map, and tell prospects that you are a reliable and skilled professional. This is the epitome of a well-oiled customer behavior machine.
You could gain a major upper hand just by being disciplined with your review management – as much as you are with prospecting, marketing, and any other profit-building activities.
Key Requirements to Starting Receiving Google Reviews
Follow Google's Rules
The first step in generating impressive Google reviews is, well, getting on Google. You'll need to be familiar with the rules and limits Google puts in place for new businesses. Here's how to easily set up your Google My Business page. To start, you'll need to have your business name, contact details, and hours ready.
Get on Google Maps and Verify your Business
Next, you'll need to claim your business on Google Maps. After your business is verified, you'll have the freedom to add posts, statuses, reply to reviews, and more.
The easiest way to Manage your Google My Business Page is through our new partnership with Hike SEO – and we're not just saying that. Hike SEO allows users to do everything they need to do on Google without navigating to different pages and guessing your strategy along the way.
The Hike SEO platform totes a detailed Google My Business optimizer that allows users to control everything review-related without leaving the Hike SEO platform. This includes building and scheduling review responses, adding posts, and more. In case you're in need of a bit of extra guidance, Hike SEO provides suggestions to improve review responses, posts, and citations.
How To Generate Google Reviews for Real Estate Agents, Realtors, and Brokers
1. Integrate the Review Request into Your Scripts
The best time to ask for a review is right after the transaction. However, by asking for a review at the end of your first appointment, you have a chance to trigger reciprocity and put your best foot forward.
Here's some sample dialogue you could use:
"Mrs. Williams – I'm really excited to get started on this. Once we've successfully gotten you into your dream home, would you mind giving my services a review? I'd appreciate the feedback, and it really helps local real estate businesses like ours stand out."
Will your clients say yes? Of course! You're betting your reputation on your ability to serve the client. That kind of verbal agreement fills clients with trust and gets them excited about a job well done. When you find them the property of their dreams, they'll remember the commitment they made to write that review.
Remember to give a reason for your client to leave a review. For example, share reviews help your real estate business and give you feedback to improve your work. Most people, by nature, want to help others.
Your list of clientele should be organized so that you can easily find their contact information when you'd like to reach out. Check out our CRM integration that works withe very leading CRM on every AgentFire website.
2. Use A Review Shortcut on Your Website and Platforms
The easier it is for clients to leave a review, the more likely they are to actually do it.
In your Google My Business account, click the Home tab, then look for the the "Get your first review" (or "Get more reviews") card. Click "Share review form" and copy the link. This link can be integrated into your email signature, in the footer of your website, and within other online client communications.
To find out the best way to integrate your review link into your AgentFire real estate website, reach out to support and we'll get you connected with an AgentFire web designer.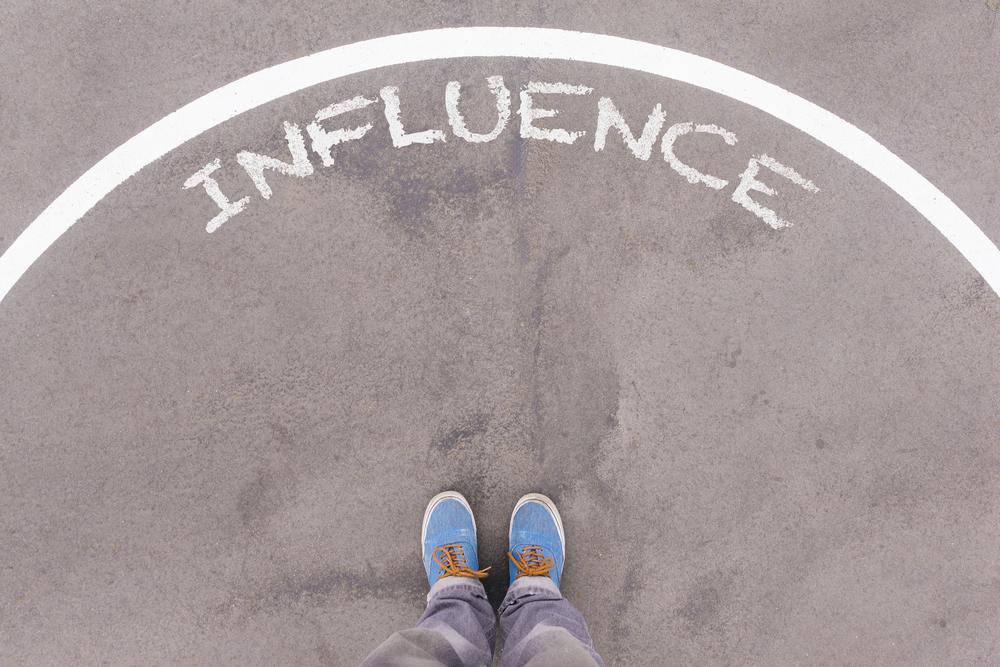 3. Tap your sphere of influence
Who is within your reach that you ask for a review? Have you forgotten to reach out to any clients from recent months? 3 years ago? New agents can contact family and friends who they've helped with any home-related concern. Sure, you may not have been their primary real estate agent, but maybe you shared some useful advice that made their property selection easier, or connected them the the right contacts . Any relatively real estate-related task can warrant a review.
Past coworkers and other professional connections can also vouch for your character and professional attitude. In many cases, this may be enough to convince a prospect into becoming a client. For some, seeing a set of gold ratings is all it takes, especially if you have a good online presence.
4. Make your follow-ups personal
If you're emailing a lot of people, it's tempting to use a template – but we really suggest emailing clients one by one. The magic key is to jog their memory about specific details that can make for an authentic and keyword-rich review and response.
Check out this review posted about one of our clients, Penny Maillette: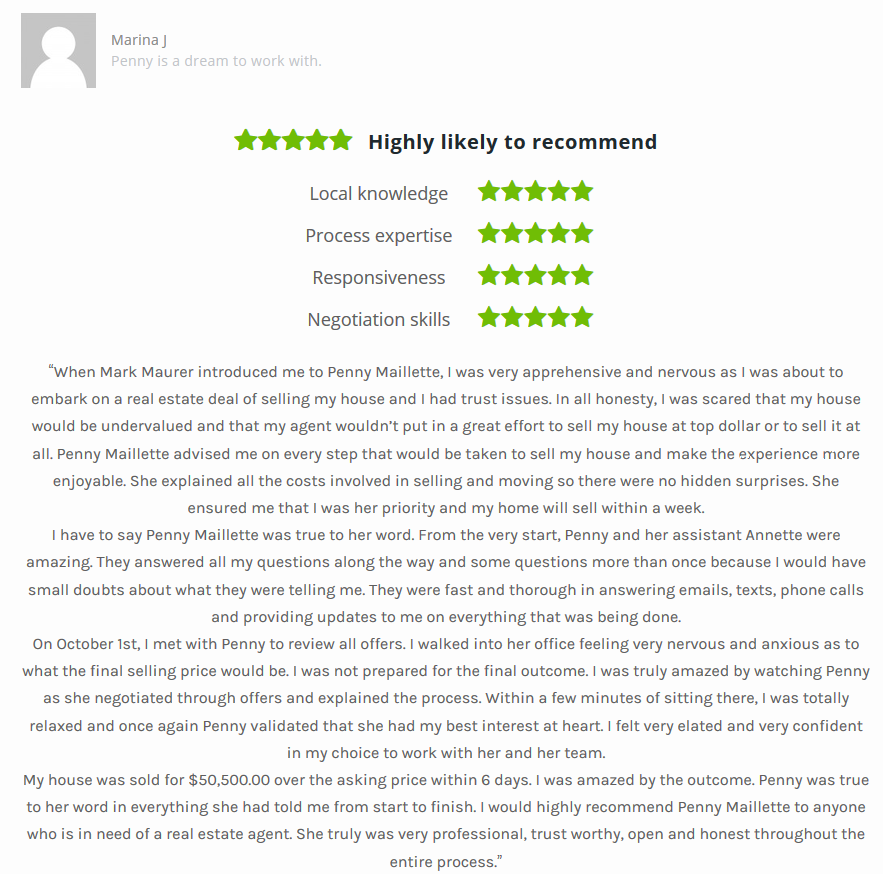 This client recalled each detail of the process with her real estate agent and how she felt along the way. Without Penny ever having to explain herself, we know that she eases client concerns, is informed about her hyperlocal market, and can get your property sold quickly for tens of thousands over the asking price.
Isn't this review much more convincing than the typical "Penny is such an amazing real estate agent!"?
5. Treat the Request like a CTA (Call-to-Action)
What do good CTAs have in common?
1 – They're frictionless, 2 – They're effective, 3 – They're rewarding. 4 – They're everywhere.
Think about how you can structure your request for Google reviews to resemble a great CTA. Is there a lead magnet that follows as a reward? Does it pop up in a follow-up email right after a transaction was made? Is it part of an overall survey when the deal is done? The trick is to make your CTA feel integrated, not abrasive. You want to reach out to clients during a point in the home buying/selling stage where they are excited about reflecting on their journey and writing positive reviews.
If you use QR codes, why not use get one for your code for your Google Reviews Page? There are a bunch of premium solutions out there like QRCode-Tiger.com that let you track data and change the URL without having to reprint the QR code, but there are lots of free solutions as well.
Eye-catching pop-up CTAs and Lead magnets on our websites have scored our clients tons of hot leads. Read more about our extensive and effective marketing tools here.
6. Turn it into a system
Reputation management can be a powerful addition to your marketing arsenal, so do an audit on a regular basis. Here are the metrics you need to monitor:
How many stars do you have?
When was your latest review?
How many reviews do you have?
Are there any negative reviews you need to address?
Who else can you ask?
If you lead a team or a brokerage, train your agents to keep tabs on their reviews and make sure you have a process in place for gathering reviews consistently – especially right after a transaction. As a team, each real estate agent should feel confident in their ability to gather and generate positive ratings.
An audit will point out what you can do to improve overall review stats, as well as how you can improve your real estate business based on client experience.
Monitor progress on a regular basis because remember, Google loves fresh content, and prospects are more likely to trust businesses with updated reviews.
Get Free 10 Day Trial
Want to dominate your hyperlocal real estate market? Then you need to check out AgentFire's Spark Sites.
Click the button below to learn more, and start your free 10-day trial!
7. Use Reputation Management software
Reputation Management software is programming that helps your business monitor online opinions and respond as promptly as possible.
The shift in customer behavior caused by online reviews, has created an interesting disruption that lead to the development of reputation management SaaS companies. Off the top of my head, there's Podium, BirdEye, PulseM…A quick Google search will yield many results.
These guys not only take care of generating the reviews themselves, but they elevate the entire customer experience from sending texts to confirm appointments, to creating contractor profiles that show clients all the information they need.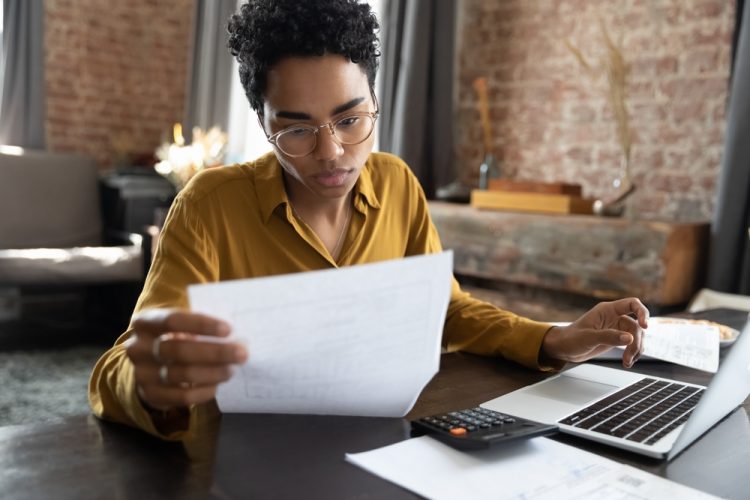 8. Respond to ALL reviews
Google has confirmed that responding to reviews adds to a business' credibility and positively impacts your visibility online. Whether the review is positive or negative, it still warrants a response.
If you get a negative review, don't panic. There are plenty of ways to work around it and leave with both you and the reviewer feeling satisfied. The first step is acknowledging the issues and apologizing. Then, steer the conversation into a more constructive and positive direction with this article: How to Handle Negative Real Estate Reviews.
Another strategy is to add a second link in your email signature with the anchor text "Unhappy with my service? Tell me about your experience here." which takes the client to a fill-out form.
Most of people just want to be heard, not burn your business to the ground. This way, you get valuable feedback and prevent a 1-star review from showing up on your profile.
Just remember – 1-stars can and will happen. Nobody's perfect. Just make sure to always act with professionalism when addressing them.
9. Take Advantage of Social Media
Clients may miss your email, your text, Instagram post, LinkedIn post, Facebook Post, etc., but they surely can't miss all of them! Social media is a great way to catch those clients that have fallen through other attempts at communication.
Hop on your most popular social media platforms and ask followers (who are also current or past clients) if they wouldn't mind leaving you a Google review. It can be helpful to post a copy of an excellent review you've already received. This gives viewers a subtle clue about what you expect and what a great review looks like. You may also want to prompt them with questions like:
What did you enjoy most about working together?
Can you describe what the process is like?
What are five words would you use to describe your buying/selling experience?
Which step in the home/buying selling process was the most enjoyable?
What did I do differently than other agents you've worked with?
Would you recommend my services to a friend?
In Conclusion…
The real estate marketing landscape is changing again, and Google Reviews continue to be a major game-changer for hyperlocal agents – especially as Google continues to update its localization. 
The search gods are clearly favoring professionals who are consistent, reliable, and deliver honest value to their clients, so make those qualities your number one priority. 
Remember to make it a habit to monitor your online reputation. Don't miss out on this huge opportunity that you can instantly leverage, whether you're a real estate veteran or just starting out with your career.
If you want to stay up to date on all of our free and valuable content, subscribe to our newsletter. We publish valuable articles and guides such as this one regularly. It's easy to constantly improve your marketing skills, and become a more effective real estate marketer.
And if you want to dominate your hyperlocal real estate market, check out AgentFire's Websites, #1 rated for several years in a row.
And the best part? You can try out all of its amazing features for free with our 10-day trial.
Check out this article next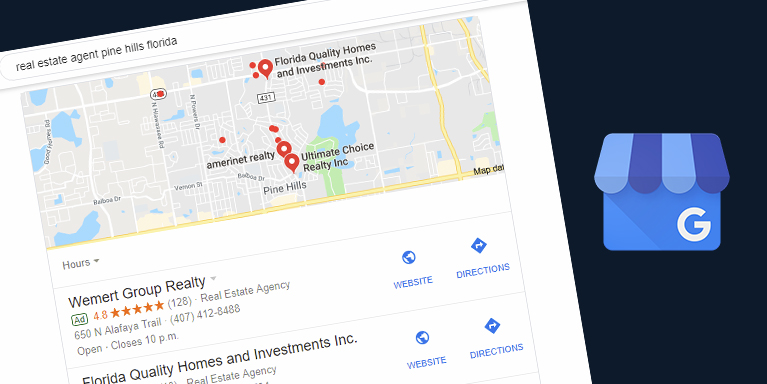 How to Setup and Optimize Google My Business for Real Estate
If I were to tell you that there's a marketing tool that has an incredibly high ROI, costs $0, takes minutes to set up, and could pop your business …