There are countless reasons to use strategic partnerships. Some immediately obvious, like collaborating on marketing material and creating content.
This article is part two of two, covering Real Estate Partners

"How To Find Strategic Partners as a Realtor"
Real estate agents can get more listings in a number of ways. Online and offline advertising, content marketing etc.
You can also choose to find like-minded, non-competing business owners in your community to leverage more referrals and market together. This is called a strategic partnership.
Why Use Strategic Partnerships?
There are countless reasons to use strategic partnerships. Some immediately obvious, like collaborating on marketing material and creating content.
Others are not as often used. Such as masterminds (Although masterminds can be extremely valuable). Here are some of the benefits of partners
 Leverage their network to generate business.
 Receive credibility by association w/ professionals.
 Double or more your marketing efforts or spend.
 Fill in your knowledge gaps when producing content.
 Mastermind to create awesome business strategies.
They say you become the average of the five people you spend the most time with. If you are spending time with other creative and successful marketers, you will be successful yourself.
That's why it's super important for you to screen your potential partners. Make sure you know who you're "getting into bed" with. We cover this in part one.
"Finding good partners is the key to success in anything: in business, in marriage and, especially, in investing."
How To Leverage Real Estate Partners To Get More Listings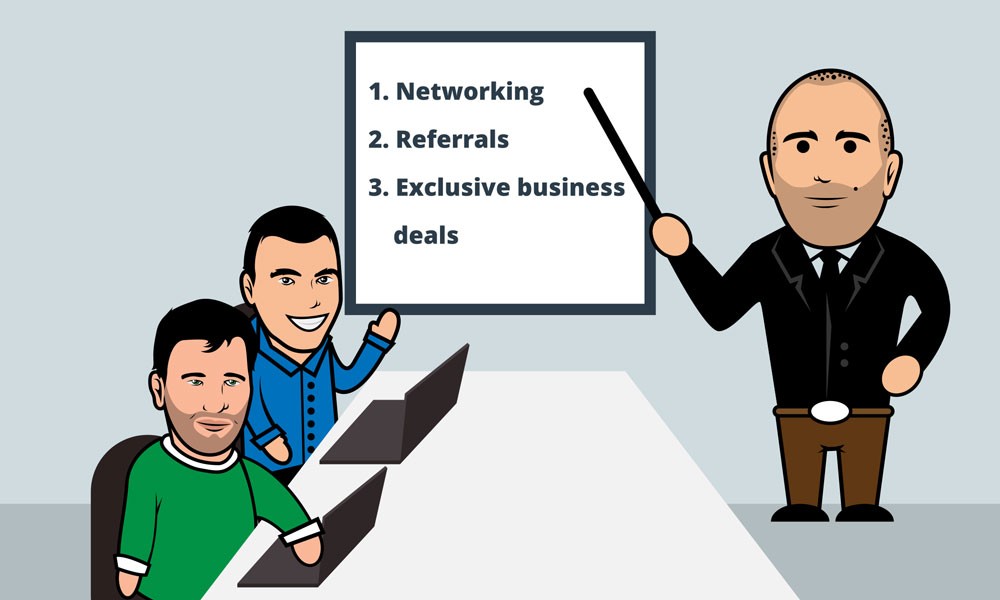 I broke the strategies down into three different categories: Networking, marketing and community.
Within those three categories are thirteen individual concepts you can leverage when working with your strategic partners. Try one or all of them and see what kind of results you achieve!
Networking Tips To Get More Listings
Leveraging each others network to develop connections to new people and business opportunities.
1) Use their network to generate referrals.
In article one we spoke about picking partners who specialize in the same demographic as real estate agents. This demographic is of course homeowners.
If you do so, you should be able to help market each other's services using your existing client base or mailing list if you have a blog.
Example: Your partner is a private lender. He works extensively with real estate investors. You can be the one to handle the transactions.
2) Get introduced to other business leaders.
Develop relationships with other people you want to be like and work with. Successful people know other successful people.
3) Create real estate or marketing masterminds.
Work with people who are successfully marketing in your area. Apply the same marketing principles to improve your own business.
4) Build a local networking group.
This is the same idea as the business networking groups we covered in part one.
The difference here is you can become the leader of the group or club. You can also create a more specific group to attract the most relevant strategic partners and professionals.
5) Get in on exclusive business deals.
Knowing the right people and being friends with them will open up business opportunities. For example, getting exclusives on new builds or real estate investor deals.
6) Open doors for publicity.
Get introduced to editors and professionals in the media. Leverage these relationships to build a more public brand for yourself. Getting in the news will help solidify your brand as an agent.
Marketing To Get More Listings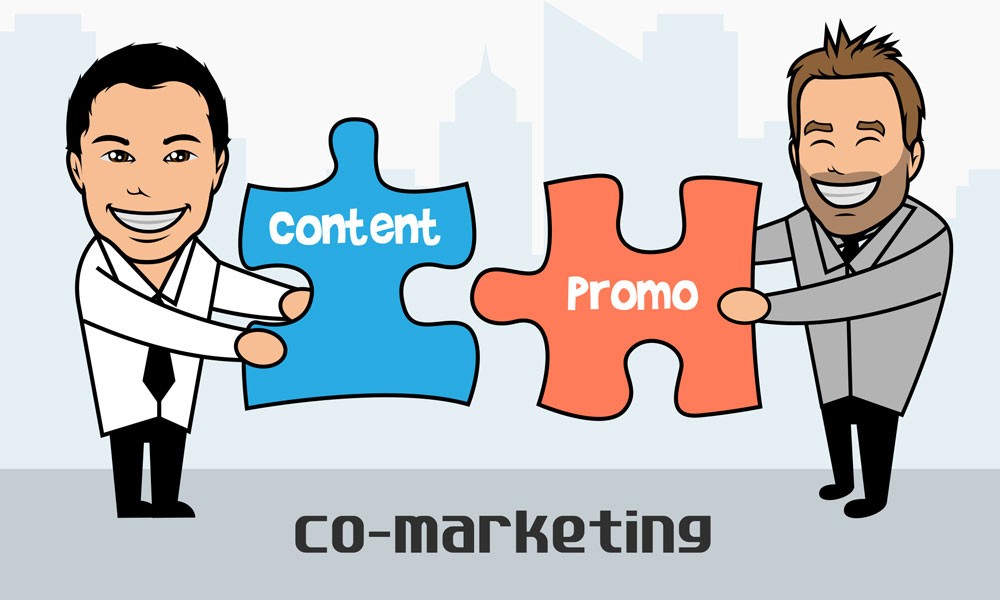 The tools you use to get in front of more people. How you build your brand and generate leads.
6) Co-produce content.
Collaborate and solidify your brands as experts in the eyes of homeowners. More information on this in our guide to content creation.
7) Combine time/marketing dollars on promoting co-authored content.
Once your co-authored content goes live, you can spend twice the amount of time and money promoting it. Once again, more information on this in our guide to content promotion.
8) Offer package deals.
This is a win-win-win situation. Customers get a reduced price for purchasing both parties' services at once. You both have the discount as a tool to leverage higher conversion rates on your offering.
9) Create coupon books.
This is like package deals on steroids. If you gather up a group of service providers in your area (Think Painters, Plumbers, Electricians, Landscapers, Roofers etc.), you can exponentially multiply your reach.
Not only that, the coupon book is likely to be more sticky.
Homeowners will keep a coupon book around, just in-case they need any of the services. Now you have a magnet for at the very least building your brand recognition.
Every time the homeowner opens the book they will see your face. They will probably call you when they sell.
10) Create a local buyers club.
If there are service and tradespeople interested in the coupon book idea, they may also be interested in creating a local buyers club. You can build a list and send out deals from each business to your members.
Leverage each other's sphere of influence while also offering consumers an irresistible value proposition.
Community
Solidify your name within the area as an influential and caring person.
11) Organize BBQ's.
Get seen in the community, build brand recognition and generate good-will. Organize these events with a partner to reduce individual expenditure.
12) Orchestrate fundraisers and workshops.
More goodwill. People love people who care. Show them that you have a heart and help out the forgotten people of society. I'm sure there's an inner-city school that lacks funding. Could you help them or anyone else by setting these events up?
13) Comment on community events.
Use your combined knowledge and activity to create current content. Comment on local events and happenings.
This kind of content is great lead capture for people looking for things to do or see in the area. Creating resources will draw them to your blog and social profiles.
---
In Conclusion
Strategic partnerships are powerful marketing tools you can use as a real estate agent. In addition to investing in your own content and marketing material, you can work with other successful professionals.
Doing so can help improve your own results as well as give you leverage to generate more business opportunities.
…
What did you think of this article? Are you using partnerships or want to? Let us know in the comments!
This article is part two of two, covering Real Estate Partners

"How To Find Strategic Partners as a Realtor"