Google My Business is a free tool that delivers an incredibly high ROI, costs $0, takes minutes to set up, and could pop your business to the very top of every Google search related to your real estate business in your area. Learn how to use it today!
If I were to tell you that there's a marketing tool that has an incredibly high ROI, costs $0, takes minutes to set up, and could pop your business to the very top of every Google search related to your real estate business in your area, would you believe me?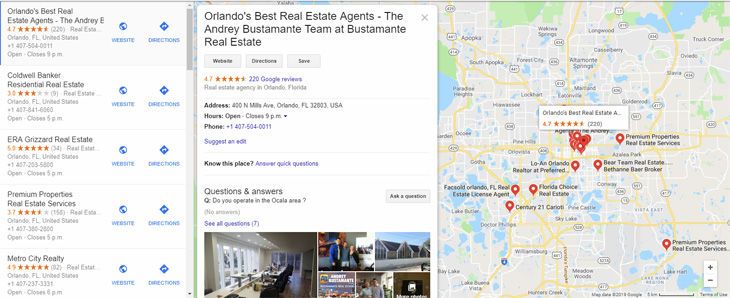 It may sound too good to be true. But I'm happy to say that not only does that tool exist, but it's also very easy to use. And to sweeten the deal, even more, I'm also going to teach you how to use it in this article.
If you are looking for more ways to use Google to improve your marketing outreach, consider running ppc ads and double-checking that your real estate website is search engine optimized. Our web designers and Dippidi partners can help you get set up right away.
What Is Google My Business?
Google My Business is a tool (similar to a website) that helps people find your real estate business whenever they search for real estate services in your area.
In a way, you can think of it as the modern-day version of the yellow pages. In the old days, whenever a person needed the services of a professional, they would thumb through the dusty pages of their phonebook's yellow pages until they found the professional they needed.
Today, whenever a person does a Google search for a professional in their area (i.e. "real estate agents in [your local area]"), if the business has a Google My Business page, the search results would bring those businesses near the top of the search results page.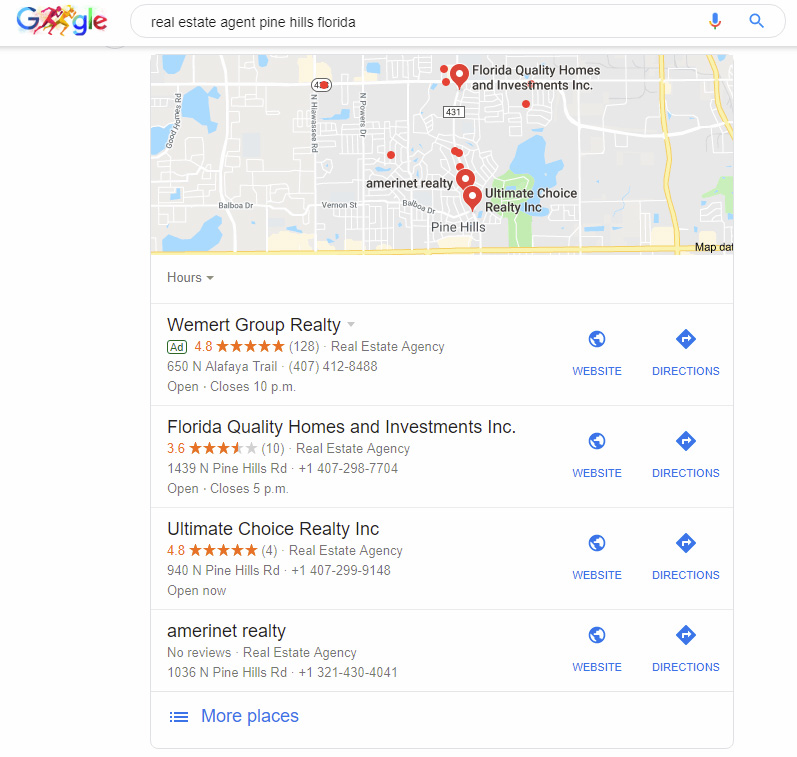 When used correctly, it can tremendously help boost your real estate business' visibility, and draw a lot more leads and prospects your way.
And the best part? I wasn't kidding when I said it doesn't cost you any money, and that setting it up takes minutes.
Setting up Google My Business
Here's how to set up and make the most out of Google My Business:
Step 1: Go to google.com/business and click on "start now."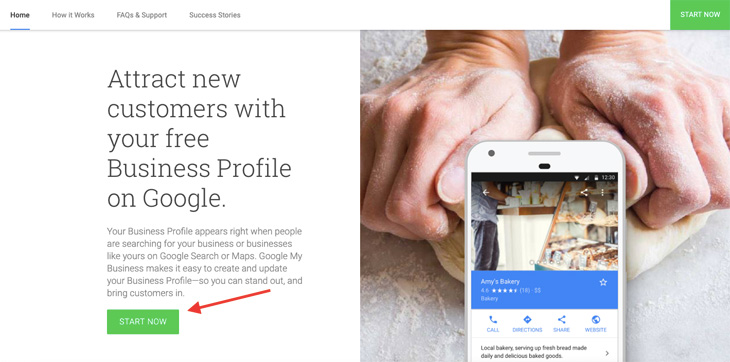 Step 2: Add the name of your business. Use your exact business name as it shows up in the real world. (business cards, website, etc.)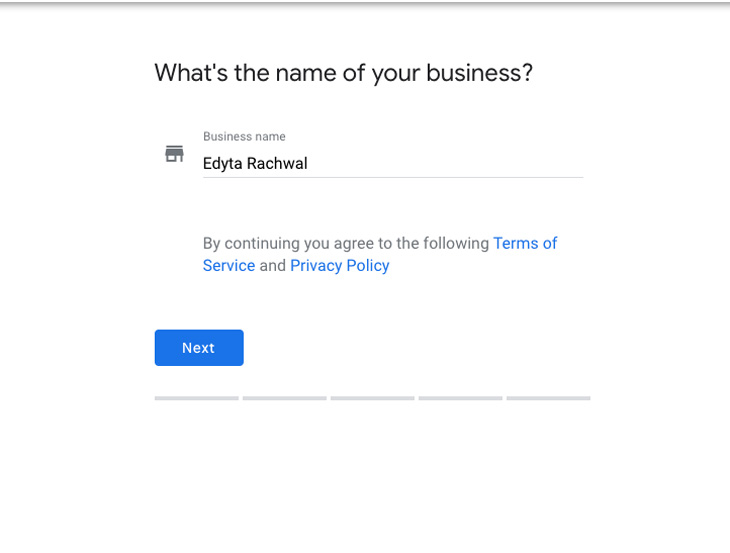 Step 3: Choose the address that will show up when customers are looking for your business. Similar to step 2, enter an address that is coherent all across the board.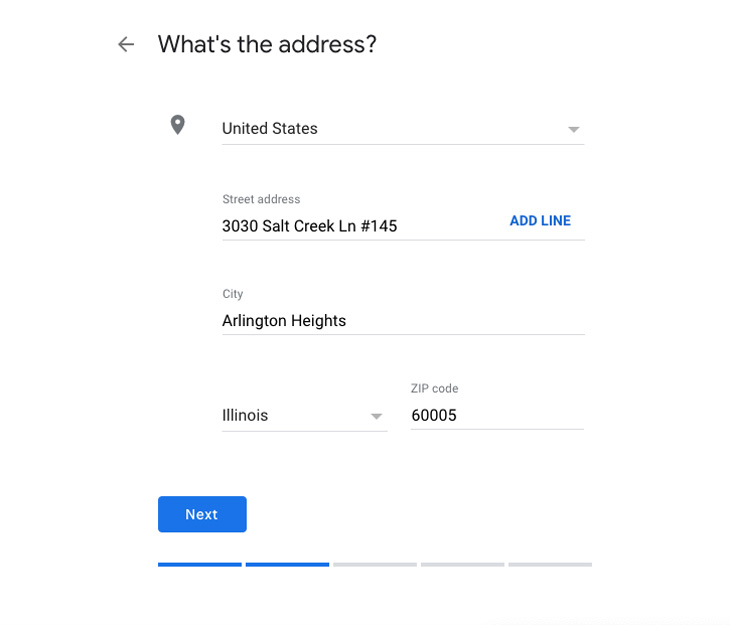 Step 4: Check to confirm that you do serve customers outside of this location (If applicable to your situation, see below).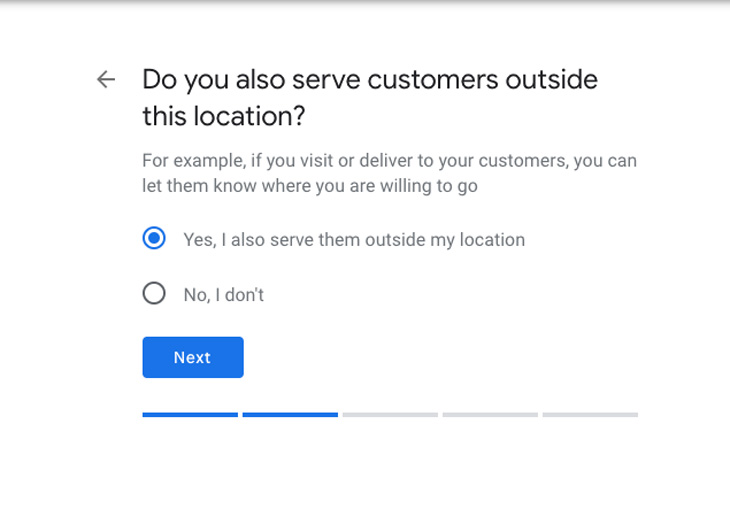 Make sure you position yourself as a Service area business. And that's for 2 main reasons:
As a real estate agent, you serve a number of hyperlocal areas. Not just because you help sell or sell homes in a large geographical area, but also because you serve people at their location in the form of appointments.
Being set up as a service area business gives you the opportunity to rank for city searches outside of your address city.
There is one caveat though.
If you set up your own Google My Business real estate page as an individual, you'll essentially be directly competing with your office for local search results.
Some offices might not be ok with that.
If that's the case, you're going to have to set up your Google My Business real estate page as a virtual address, meaning you're going to use your home address.
If you do that, you do NOT want to check this box.
Google will know if you enter a residential home address, which won't help your cause.
If your office is ok with this, you can actually use their address as your physical business address. In that case, you can go ahead and use that address and check the box.
Keep in mind that if you do not check this box, you will not show up in Google Maps.
Step 5: Add the Areas You Serve.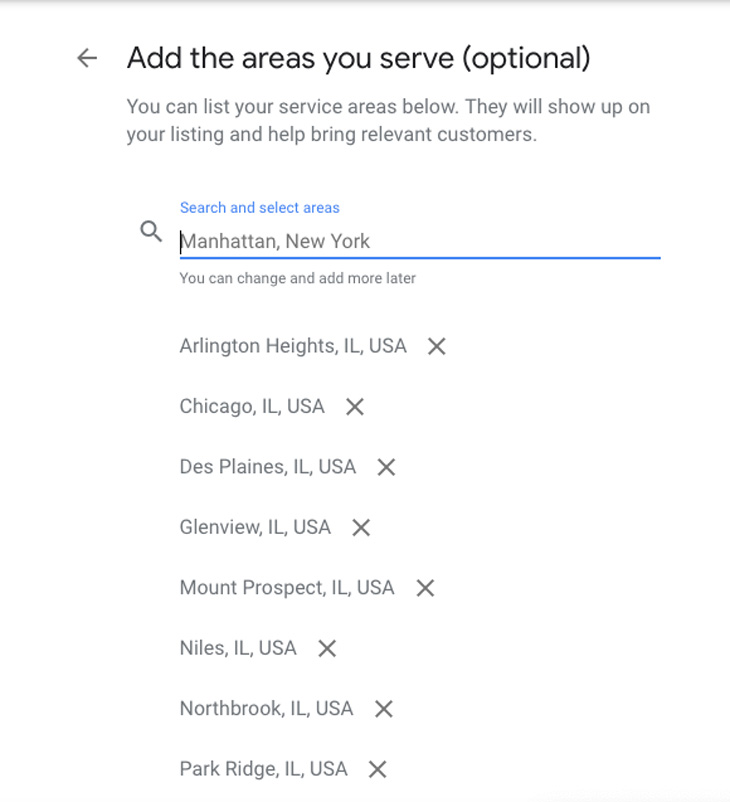 For greater accuracy and control over where you want to be seen, it is also possible to enter your areas by zip code. The amount of areas allowed is unlimited. 
Step 6: Choose the category that fits your business best.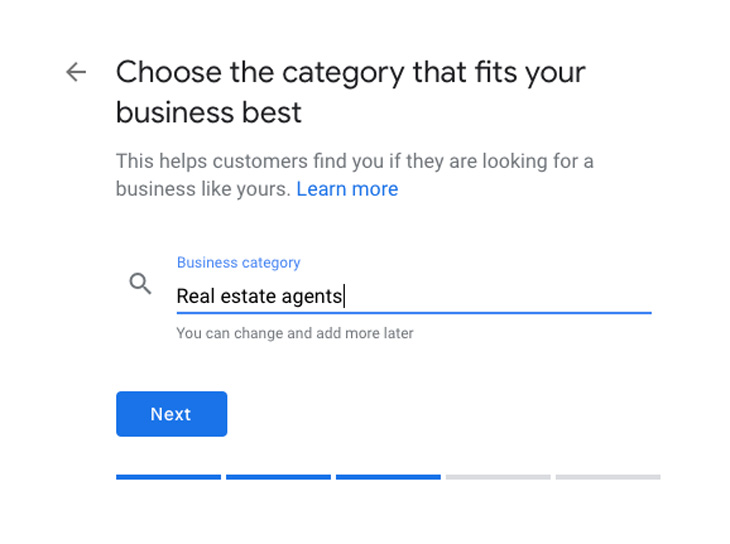 If you are an individual agent, enter "real estate agent."
If you are an office, enter "real estate agency."
Step 7: Enter the contact details you want to show customers.
For the phone number, it's best to enter a local number that's the same as that which can be found on your site. A single number used everywhere is a positive signal to Google that demonstrates consistency. 
Enter your current website URL linking to your trusty real estate website. ?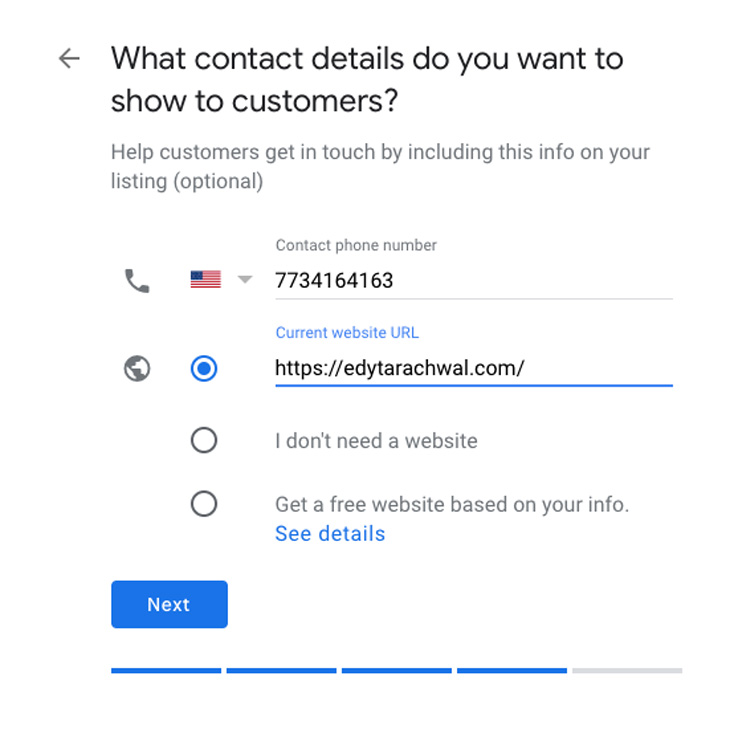 Step 8: Finish and verify your business.
Google will automatically set up a page for you if you don't already have one. 
Depending on your unique situation, there may be an option to verify your business by phone or email, but it's most common for them to physically mail you a code.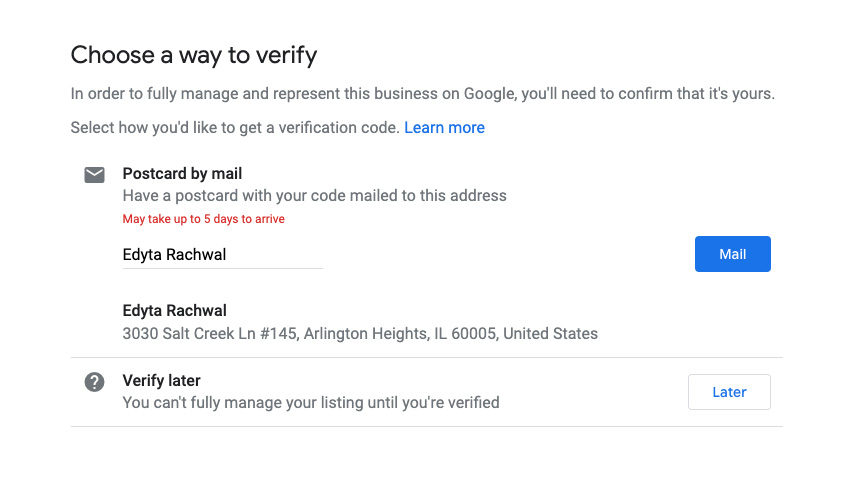 None of the new information that you entered will publicly show up until you are verified, so go ahead and have that done as soon as possible. 
Step 9: Delete duplicate pages.
If you happen to have duplicate Google My Business pages, (maybe you changed your name or set up a page, but never finished) delete all of them. 
As a general rule of thumb, Google does not want to see duplicate content. 
If your business has multiple locations, it's ok to have multiple Google My Business real estate pages for each location. 
Step 10: Make sure you have Name, Address and Phone number (NAP) consistency.
As mentioned earlier, your business name, your business address and business phone number should remain the same everywhere on the internet. (Website, Yelp, Yellowpages, etc.) 
So, decide on a consistent NAP now and use it everywhere. 
Google wants to see consistency. 
Step 11: Add photos to your Google My Business real estate page.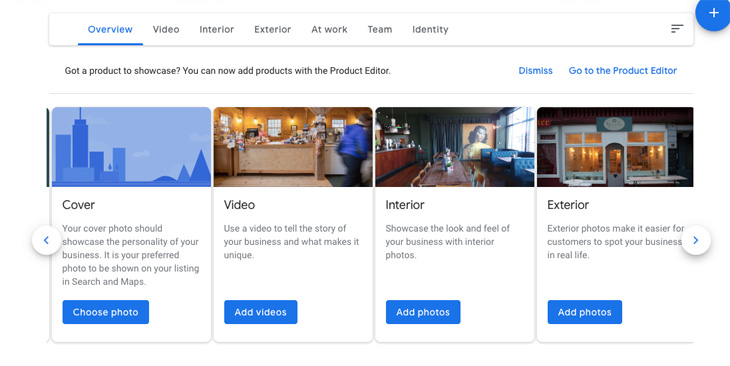 From your Google My Business Dashboard under "photos," you can upload your logo's image, a cover photo to showcase the personality of your business, a video if desired and photos of your business' interior and exterior. 
When it comes to your logo, the smallest size you can use is 250 x 250 pixels, but keep in mind that bigger photos will look better. 
This photo will show up in search engine results pages, so make this look the best you can. ?
For the branded cover photo, we recommend you choose a photo that's 1080 x 608 pixels. The smallest you can choose is 480 x 270 pixels, and the largest photo you can choose is 2120 x 1192 pixels. 
If you don't have a branded cover photo and don't have the time to create one yourself, you can order one over at https://www.fiverr.com/ for as little as $5. 
It's best to use real images of yourself or your team, which positions yourself or your brand as more human and relatable. Generic stock photos just aren't as effective and won't help you stand out. 
Step 12: Make sure your Google My Business profile is complete. 
An incomplete profile lets Google know that you aren't as hungry as other businesses that go above and beyond to stand out, so be thorough. 
Google searches also favors fully completed Google My Business profiles. 
The Bare Minimum: 
Logo and cover photo

Hours of operation

Business photos

Description
Most companies stop here, but here's how NOT to be like most companies:
Add a lot of photos unique to your activity
This can include houses, events, awards, community programs, or anything else that helps represent what you're all about.  Visuals help people get more familiar with your business and add credibility to your brand. As usual, the higher the image quality, the better.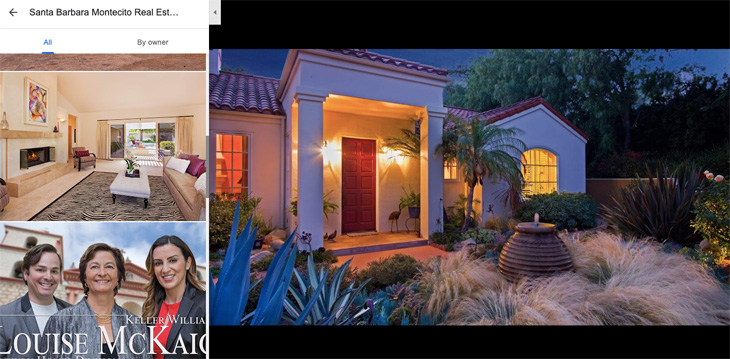 I

nclude Images of your place of business. 
This tells Google that you are a real, legitimate business. Many try to cheat Google by trying to use locations that aren't really theirs. It can also possibly help you rank higher. You can either take these yourself or use a Google Trusted Photographer to add high-quality images of your location.
High-quality videos are just as important as photos. You could add an about me/us video, an informational video, or a video showcasing your services. 
Step 13: Wordsmith your business description.
Not only should you go into detail about your business here, but your description should be SEO optimized (pay attention to keywords) to further help with overall visibility and traffic. In this case, 250-400 words are ideal.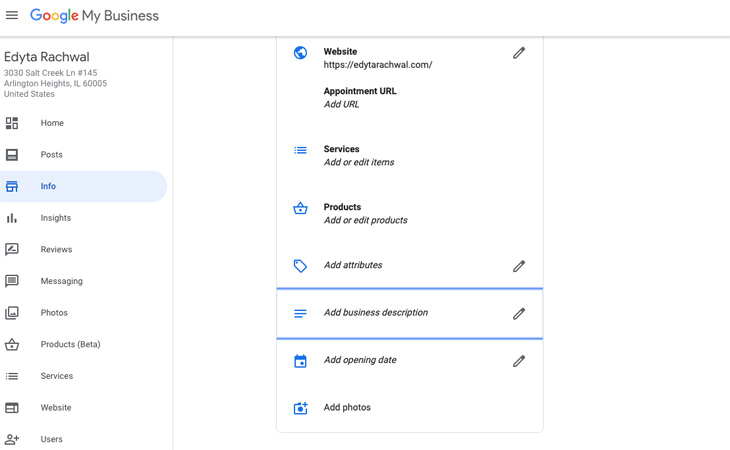 Don't copy and paste from your website. Even though it's your website, it's still duplicate content.
It would be best to make it sound like someone from the area actually wrote it to keep your page authentic from A-Z. 
Step 14: Seasonal Hours
There is no automated method to add seasonal or holiday hours. 
You'll have to do this manually, but it's a good thing to remember as Google generally rewards businesses that pay attention to their Google My Business Pages by placing them higher in search rankings. 
Step 15: Regularly Post to Your Page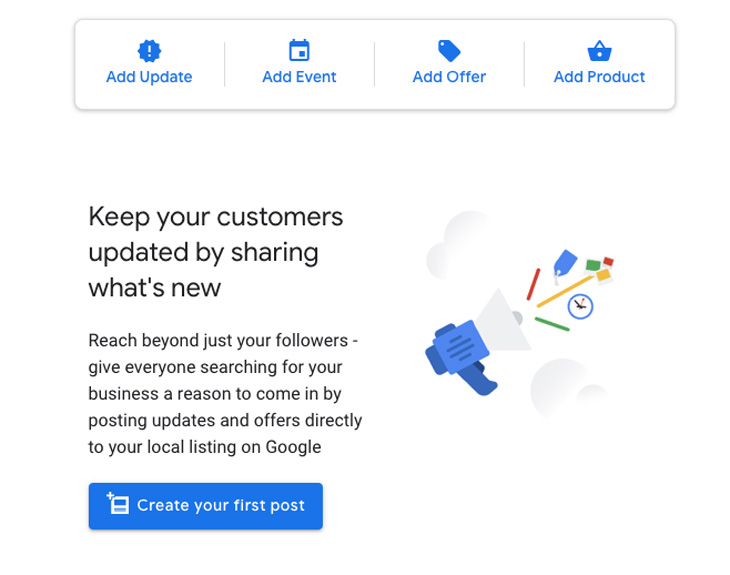 You need to be active on your page and keep it interactive!
Post to your page on a regular basis and respond to comments.
Some ideas:
Listings

Articles

Local news and events

Photos and videos
As a bare minimum, post once per week, but once per day is ideal. You can post whatever you're posting on Facebook, Twitter, or on your blog.  
Step 16: Engage! 
Engage with others so that they will return the favor, such as local business people, partners, and potential customers. 
Google likes to see influential people sharing, commenting on and liking your content. 
This will both give your business more authority and help your SEO! 
To Wrap Up
Properly setting up your Google My Business Page and optimizing it using the tips mentioned above will get you more quality leads and increase your bottom line.
Again, it's not enough just to set it and forget it.
You have to go above and beyond in order to make it work for you, and hopefully, now you're more apt to do just that.
If you're ready to become THE hyperlocal real estate expert, sign up for a free 10-day trial of AgentFire websites.
Did you find this article valuable? Then subscribe to our newsletter. We publish tasty and valuable articles like this one regularly in the morning, so you can continue to improve your digital real estate marketing skills over a delicious cup of coffee.