Your Google search results page ranking strongly impacts how many potential clients access your real estate website. Better understand how Google Ranking works to improve your overall online presence.
Anyone with their own website has asked themselves: how do I get to the top of the Google search results page? What makes one website reach the coveted first page of results while others are buried two pages down? 
Google uses a range of factors to decide how your website ranks. These factors are our top priority when it comes to strategically constructing your real estate website. There are three overarching principles that give an edge to articles on Google, "Expertise, Authoritativeness, Trustworthiness" – otherwise known as E-A-T.  If you're an AgentFire client, you can be confident that your website is designed to meet every Google ranking factor. 
However, being familiar with how pages are ranked, not only gives you a one-up over other local agents, but it gives you more autonomy over your online marketing success. 
Google has a massive influence on how many people view your website through organic search. There are a few factors that are particularly relevant for real estate websites:
Keyword Appears in Top Level Domain
Having a keyword in your domain used to give websites a huge SEO boost. 
While it isn't as influential now, it still tells Google that your website and content are relevant. 
External Links
External links add an extra layer of value for your readers. For example, if you are writing about the top ten bars in Brooklyn, it's smart to link to each bar's website or menu. This saves your readers time and increases the chances of them referring back to your site in the future. Plus, linking to authoritative sites tells Google that you are trustworthy. 
Remember to link to rich posts with highly relevant content. A  1000+ word post is preferred over a few sentences. 
Content Length
It goes without saying that long written content can cover a wider range of topics or depth and are therefore preferred by Google – but it's not that simple. Recent studies have found that the average top ranking Google page result is 1400 words, not 10,000. Google prioritizes articles that answer specific search enquiries best, and longer articles are not always the most relevant for your reader.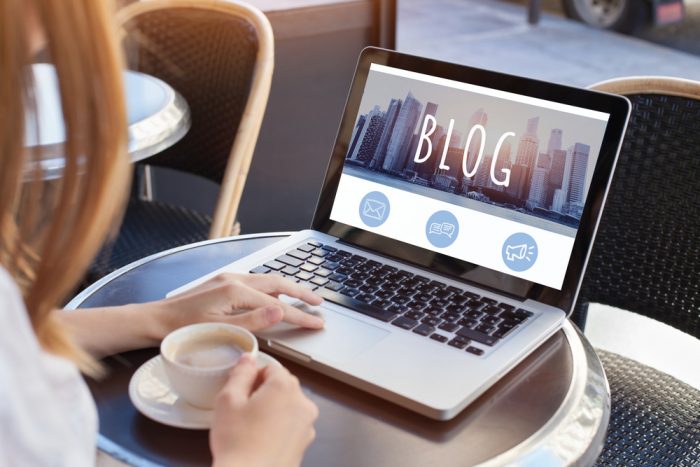 In-Depth Information
There is a clear connection between the level of detail a webpage covers and Google rankings. Pages that tackle a topic from multiple angles have an advantage over articles that are broad and unspecified. You want your content to naturally incorporate relevant keywords and give clear, helpful information about how to solve a certain real estate-related problem. 
Written and visual information such as infographics, text, or images can also add depth. 
Keyword Placement
Title tag had keyword
According to MOZ SEO software, articles with keywords at the beginning of the title perform better than titles with the keyword at the end. 
Keyword is in the meta description
Although Google doesn't use meta descriptions as a clear ranking signal, a clear meta description can increase your click-through-rate. 
Keywords appears in H1, H2, and H3 tags
Your article headings are a secondary relevancy factor according to some studies. Strategically placed keywords throughout your title can increase the ranking of your content. 
Duplicate Content
Do you have such a long log of blogs that you have stated the same thing multiple times? Identical content can negatively affect visibility online.
Image Optimization
Images send important signals to Google about relevancy and are considered normal search results on their own. An image alt text, title, and description tell Google what the image is about and that your content uses this type of content. 
Images send search engines important relevancy signals through their file name, alt text, title, description and caption.
Autogenerated Content
Google always prefers human-written content over autogenerated. If they notice that you are pumping out autogenerated content, you could receive a penalty. 
Outbound Link Theme
According to The Hilltop Algorithm, there's a chance that Google uses the content of your external links to judge the relevancy of your webpage.  For example, if you have a blog about interior design and you link to many eco-conscious furniture designers, Google may consider your page to be about eco-interior design. 
Mobile Usability
Websites that are formatted for mobile (as well as desktop) definitely have an edge over desktop-only formats. Most internet users access the web on their mobile. Google now punishes websites that aren't mobile friendly. 
URL Length
Excessive and messy URLS can hurt your webpage's search engine visibility. Studies have found that short URLS tend to be favored in the search result ranking. 
Get A Free Personal Demo
Ready to revamp your real estate marketing strategy and dominate your hyperlocal area? Our expert web designers will show you how. Click the button below for a free 30-minute demo of our AgentFire Spark Sites.
Bullets and Lists
Bullets and lists help to divide and organize your content for readers. Google knows that readers prefer content that is organized well and user friendly, so this type of content is prioritized. 
Content Date
An article's publish date does not typically affect a website's ranking. The only exception here is when someone is searching for content published within a specific time frame. For example, a search of last year's real estate market will only pull up results with that year as the keyword.
YouTube
Youtube videos are listed as search results when relevant and given preferential treatment by Google – likely because Google owns it. 
Diverse Links
A range of links from a wide range of sources communicates to Google that you are not spam. Websites that only link to one external source can be a red flag.
With the right website designer, Google ranking is taken care of. However, as a growing real estate marketing expert, it's always useful to brush up on your SEO knowledge and prep for future marketing. 
Check out this article next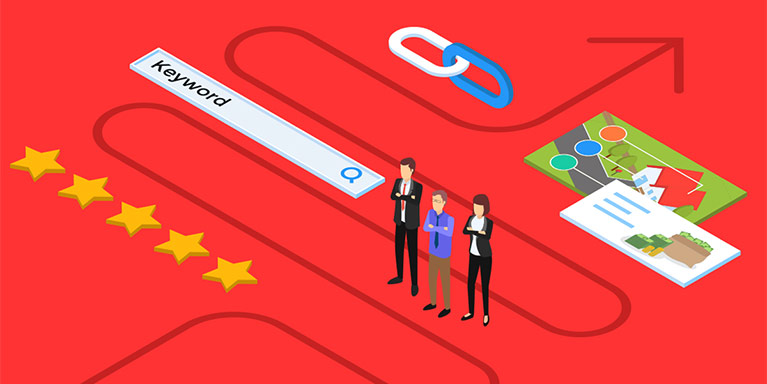 5 Advanced Strategies for Real Estate SEO
Are you running a real estate SEO campaign and struggling to find results? Looking to funnel more traffic through your blog? Hey, you're in good compa…