It used to be so easy to get to the top. Stuff your page with your target keyword, buy a few link building services and boom. Your website got to the number one spot. Sadly, this doesn't work anymore. We believe that the key to getting your real estate website to rank is by doing what Trulia and Zillow can't.
So you want to do hyper-local SEO and rank your real estate website?
Getting to the top of search results isn't easy. But it is doable with a little work... And guess what, you don't have to spend thousands on SEO services to start seeing results.
Yeah, I know...
It used to be so easy to get to the top. Stuff your page with your target keyword, buy a few link building services and boom. Your website got to the number one spot. Sadly, this doesn't work anymore.
Not only has Google changed their algorithms to stop people from "gaming" the system. Real estate keywords are now more competitive than ever to optimize your website for.
Ever since Trulia and Zillow came into the picture, they've pretty much held the top spots in Google for all of the broad real estate search terms. It sucks, but knowing this allows us to make a better strategy.
Hyper-Local SEO For Real Estate Websites
We believe that the key to getting your real estate website to rank is by doing what Trulia and Zillow can't. First, let me explain what Trulia and Zillow do well...
Broad searches.
If you're trying to rank for broad keywords like "real estate" or "homes for sale"... You're going to be disappointed with your results. Zillow acquired Trulia for 2.5 Billion (with a B) in 2015.
What this means is that there are big players. No amount of money thrown at your website is even going to make a dent. However, what you should know is that Trulia and Zillow only do the broad strokes well.
The real place for agents to shine is in the long-tail, hyper-local searches.
More on keywords later. First, let's start with how you want to set up your real estate website to leverage hyper-local search criteria and dominate.
Hyper-Local Neighbourhood Pages
One of the simple tactics we use for helping our clients optimize their real estate websites for their local service area is creating dedicated neighborhood pages.
The best way we have found to do this is by creating top-level pages, and second level pages. A few examples below.
City Page >> Neighbourhood Pages
City/Neighbourhood Page >> Condo Buildings
City/Neighbourhood Page >> Property Types (Ex: Waterfront homes)
When creating the neighborhood pages, you want to get as granular as possible. Break it down to 20, 30 neighborhoods if you can. This is GREAT for hyper-local SEO.
You can also choose to create the second level pages based on condo buildings or property types. Our clients have made pages here for everything from new construction condos, to waterfront and golf homes. It really is up to you and the market you want to reach.
Content on Your Area Pages
Here is where you can go really deep and provide value. Describe the area, history, property developments over time and how the market has changed for each neighborhood.
This is how you build trust and establish yourself as the definitive local expert. (You can also do this with guest contributing). Your content on these pages (as well as blogs) can be used to not only attract leads... But also as a mechanism to filter out those who aren't in your target demographic.
Hyper-Local Blog Posts
You can only put so much content on your area pages...
Create a section on your area pages that links to your blogs. You can set this up on WordPress to categorize your blog posts by the neighborhood they reference for example. This makes it easy for your website visitors to find relevant content.
Further, you can get specific with additional blog posts about your service areas. Here is a chance to provide valuable information like:
Quartlery or yearly market updates
Investor information
Events and community on-goings
Simply pick topics you're the expert on in your area or niche. I am going to write a more in-depth article about blogging and getting hyper-local so look out for that as well.
Finding Hyper-Local Keywords
In this section, I want to cover how to find hyper-local, long-tail keywords that will allow you to start ranking your website high in Google very quickly.
Read this if you're not familiar with long-tail keywords.
Essentially, we want to find any combination of phrases that are extremely specific and/or reveal buyer/seller intent in your area. We will inject these keywords into your real estate website content, throughout your area pages and blogs.
Let's first cover the building blocks of hyper-local keywords. We're looking for stuff like:
Homes for sale in [neighbourhood]
3 bedroom house in [city/neighbourhood]
Pre-construction condos in [city]
Now you're wondering, how do we find these search terms? I use a combination of tools to do my keyword research.
Google Related Searches

Search for something like "new homes for sale [city]". Google will pump out some awesome examples of related terms that people are searching for. You can use these examples straight away, or take the related keywords, type them into Google and see what else pops up.
Doing the above should give you a good list of base keywords. Use the Google Keyword Planner or the tools below to garner even more keyword strings and their respective search volume. This data will help you narrow your hyper-local keyword targets.
Term Explorer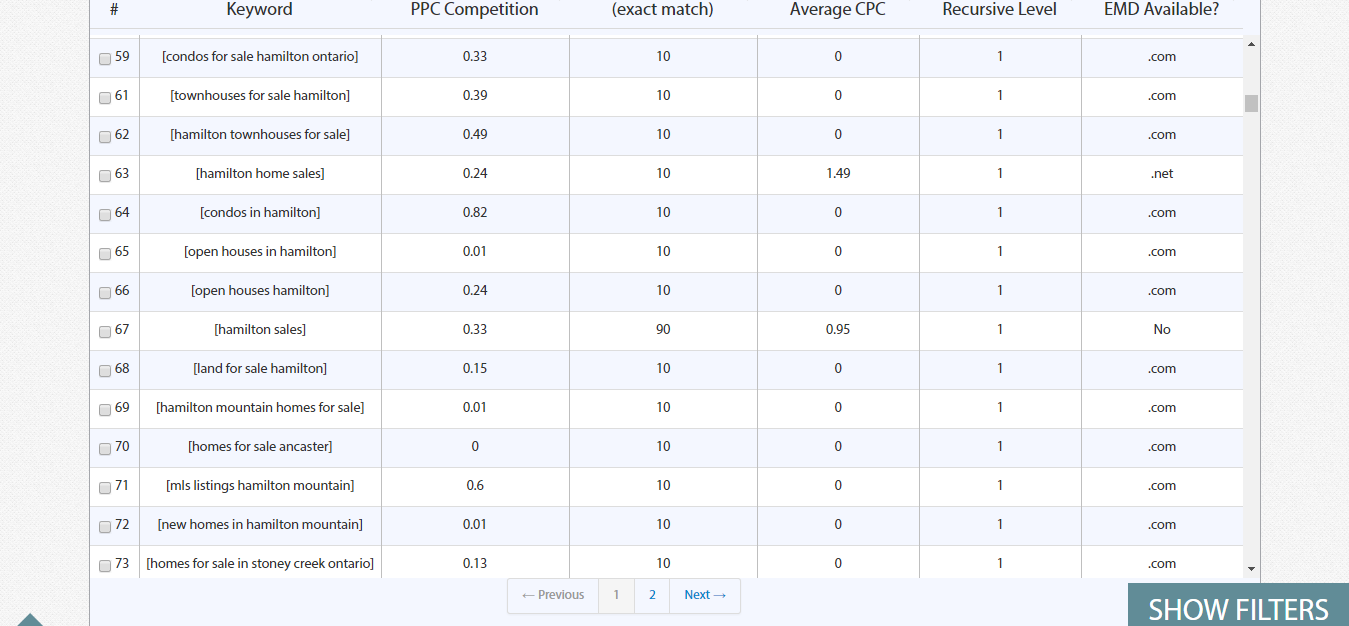 Term Explorer This tool is great for finding long-tail keywords. All you have to do is pump in a few geographical and real estate related keywords and it will pump out something like the above.
Usually, I'll throw the list into another tool called SpyFu to see what the competition is like to rank the keyword. As a rule of thumb though, most people won't care to optimize for these keywords with 10 searches monthly... But you should.
What happens when you're optimized for 100 low competition, long-tail keywords that only have 10 searches per month? That's 1000 searches combined that you'll rank for monthly.
Researching Hyper-Local Keyword Competition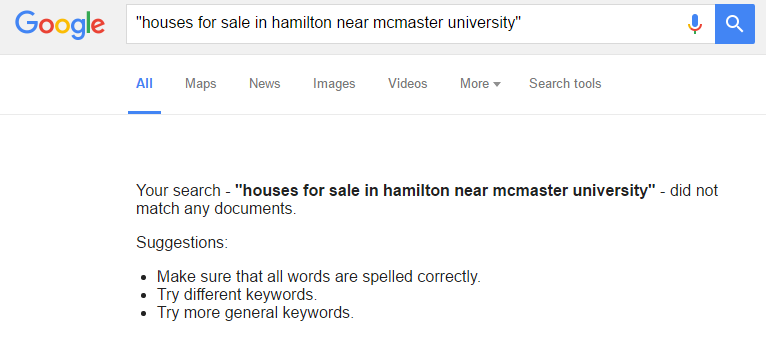 Other realtors and brokerages in your area may already be targeting these long-tail keywords. There's a simple way to determine if you're going to have direct competitors for ranking or if you will get to the top quickly.
Do an exact match keyword search. You do this by putting brackets around the keyword you're targeting. For example: "Homes for sale in Stoney Creek Ontario". If the search results look like the above, you know that no one is targeting this exact search term.
Where To Target Hyper-Local Keywords
I don't want to turn this into a full-blown guide about on-page and off-page SEO. Instead, I'm just going to tell you a few of the most important things when it comes to ranking.
If you'd like to do more research you are welcome to.
Your URL's & Links
Drop your keywords in URLs and links. Bonus points if you use specific geographical or demographic keywords in them, like the examples below.
"http://orlandorealtyservices.com/orlando-median-home-prices-continue-record-growth-in-april/"
"http://orlandorealtyservices.com/top-5-ways-to-save-on-the-monthly-bills-for-your-orlando-vacation-home/"
Also, make sure to properly use anchor-text when possible.
When you link from your pages or articles to other places on your site; and when other people link to you, you're going to be using what is called hyperlinks. This means you turn text into a clickable link.
In order to get the most hyper-local SEO benefit, make sure your links (and links from other blogs) are using keywords that are relevant to the places you're linking out to. You'll notice I do this a lot. That's because a good linking structure on your website is important for user experience and SEO.
If your plan is to build links, try writing for local newspapers and blogs. I wrote a guide to guest contributing you can check out on Inman if you'd like to learn more.
Your Images
Optimize your images with the following methods to help rank your real estate website content.
File size
Image name
Alt tags and description
File Size
The very first thing you should focus on is the file size. Nothing screws up the user experience and SEO like a bulky image. Speed determines how many people stick around your site (bounce rate nearly doubles with every second of load time).
It also tells Google how well they should rank your site. For a full guide to optimizing your image file size, click here.
Image Name
Name your images with long-tail keywords. As a rule of thumb, you should use 4-6 long-tail keywords in your article. This helps expand on your broad target keyword without confusing Google for having too many different keyword variations.
Let's say your article is about real estate investing...
Blog Title: Best Real Estate Investments in San Diego
Keywords: "Positive cash flow investments san diego" "making money san diego real estate" "san diego real estate investments"
Image Names: Positive-cash-flow-investments-san-diego.jpg, san-diego-real-estate-investments.jpg etc.
When naming images, use the hyphen to represent spaces between words. This helps make your image more relevant on Google Images and thus rank better. Don't skip on this - images help a lot with SEO and can also send you decent traffic from Google Images.
Alt Tags & Description
There's a lot to say about Alt Tags. You should check out this article from Yoast if you want to understand them completely.
As a quick overview, Alt Tags exist first to help with the visually impaired. It also helps with hyper-local SEO, but our objective with these tags is simply to give a literal description of your photo.
Example:

Alt Tag: Doing hyper-local keyword research using Google related searches.
In Your Content
In this context, content simply means the text on your pages and in your blog posts. The most important factors for ranking here are as follows.
Proper subheading tags (the title of your page essentially)
The first sentence of your page or article
Keyword density (# of times KW appears vs # of words in page)
The best way to optimize your content for search engines is by ensuring your keyword is used in the title and/or first heading of your page or article. Also, make sure it's in the first sentence on your page.
Once you've got those two things covered, you'll want to sprinkle your keyword throughout your content and h3 tags ("In Your Content" above is H3). In this article, for example, we're targeting "hyper-local SEO". If you press control + F and search for "hyper-local SEO" you will notice I've used it several times.
Yoast SEO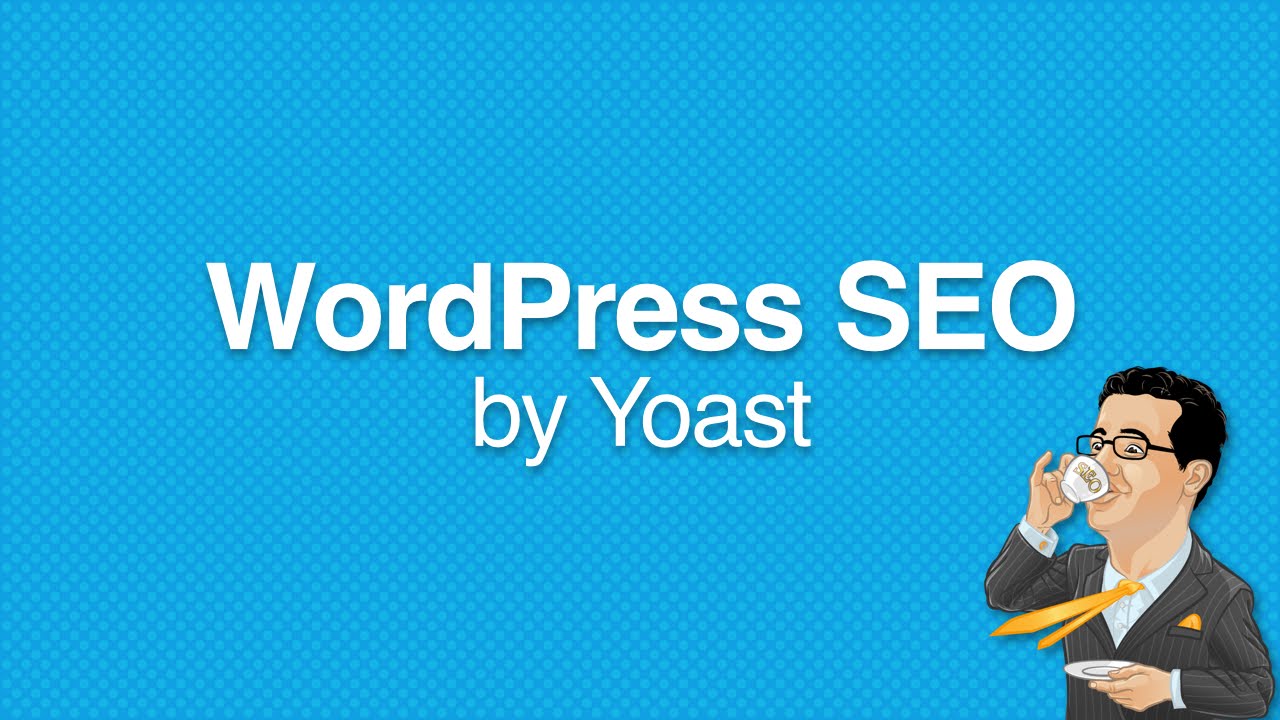 This is a great tool for SEO. If your real estate website is built on WordPress, you can use the Yoast SEO plug-in. This plug-in makes the above content optimization super easy. Anytime you write an article, they'll give you an automated list of actionable tasks.
The team and I personally use this plug-in to review our articles before publishing.
In Conclusion
I've given you the essentials when it comes to optimizing your content for Google - now it's time you put it to action.
Now, I understand the information here may be a lot to take in. You also may want to just delegate this manual SEO work out. I wanted to make this super easy for you, so put together a straightforward manual that you can use to delegate and/or streamline your keyword research and content optimization. Get that for free below.
GET OUR SEO CHEATSHEET!
Drive more visitors to your site and generate more leads with this step-by-step guide to hyper-local SEO.
These are the exact strategies we use to rank our own content on Google!