Have you ever measured your real estate website's conversion rate? Learn how to measure this vital data against your goals to enhance your marketing and improve your ROI now!
In 2022, having a real estate website is just good business practice. It's likely that no one told you to create a website, you knew instinctively that it was necessary and took the steps to make it happen. Your website is like your foundation for your marketing plan, so when it comes to measuring exactly how much it is helping your business, you should know exactly what metrics to look at. Your real estate website's conversion rate will tell you how much you are benefitting from your web pages in relation to how much it costs to maintain it. There are few vital metrics involved in determining the conversion rate, but the metrics that are the most meaningful depend on your business goals. 
The first step is calculating cost. 
Calculate the costs
The cost of your website should directly relate to the depth and functionality of the site, but that's not always the case. It's not uncommon to find agents spending upwards of $10,000 on a basic website that is totally not worth its price tag. 
To calculate the real value of your website, let's take a look at the individual elements and tools every real estate website should have: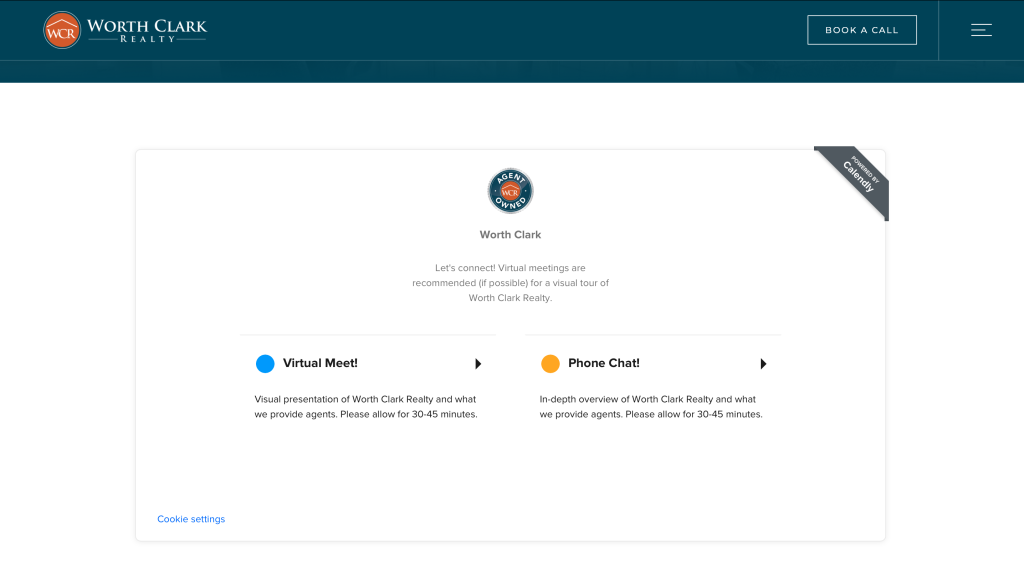 (Worthclark.com)
Contact Widgets
Agents have been sued over lack of access to contact information. If users are unable to contact you, not only are you missing out massively on possible commission, you could be violating an access to fair housing law.
Make sure your website includes a contact page, has your phone number easily accessible from your header or footer, and if possible, a live chat or contact widget on every page.
CRM Integration
Your customer relationship management software should be set up to collect and organize contact data from the forms on your website. This could include newsletter sign-ups, meetings on your online calendar, or lead magnet data. 
Ongoing Support
You are not a web designer; it shouldn't be your job to repair or update the pages or content on your website. On the occasion that a glitch pops up or you'd like to make a change, a quick-moving support team can be there to fix the issue and make recommendations for improvement.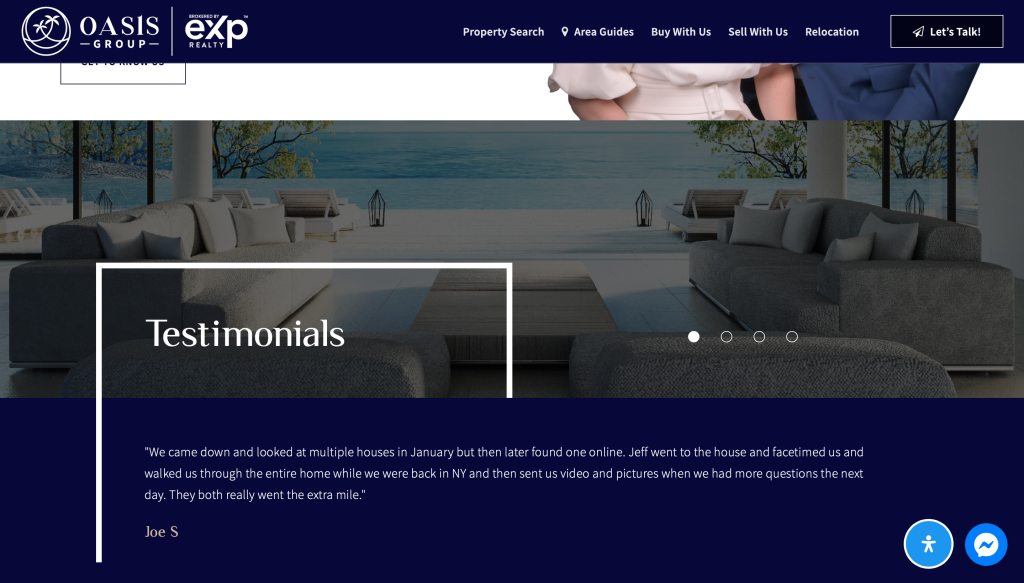 (oasisgroupfl.com)
Testimonials
Very few web features provide as much economic value as positive, detailed testimonials. A real estate site without testimonials is missing a huge opportunity to gain the attention and trust of prospective clients.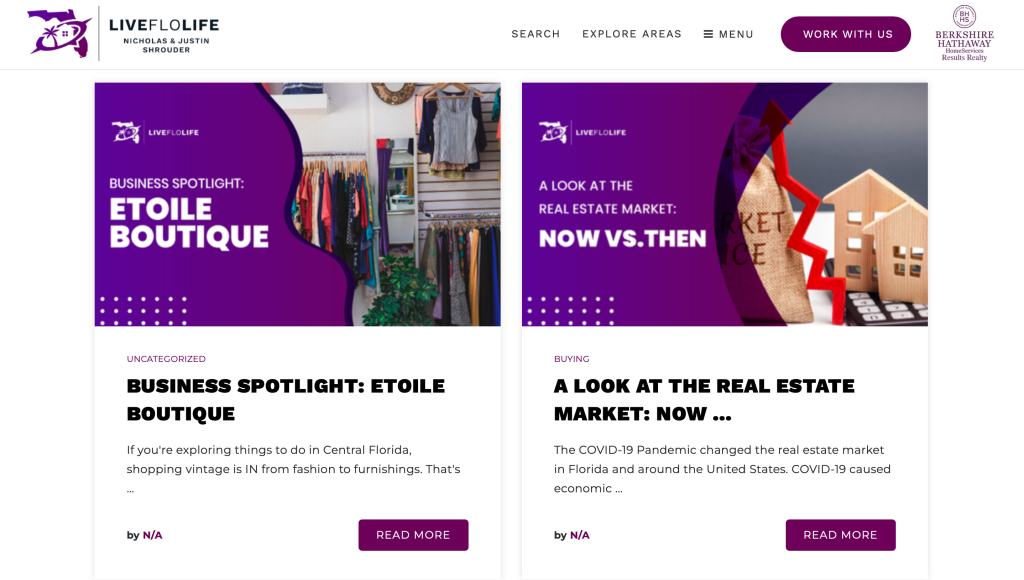 (liveflolife.com)
Blog 
Your blog is the #1 way to drive and engage traffic. Your prospective clients will appreciate the free, helpful content and blog position you as an informed and proactive thought-leader in your hyperlocal area. Connecting your blog to a regular newsletter is an extremely effective way of building your contact list. We have a ton of great blog ideas here.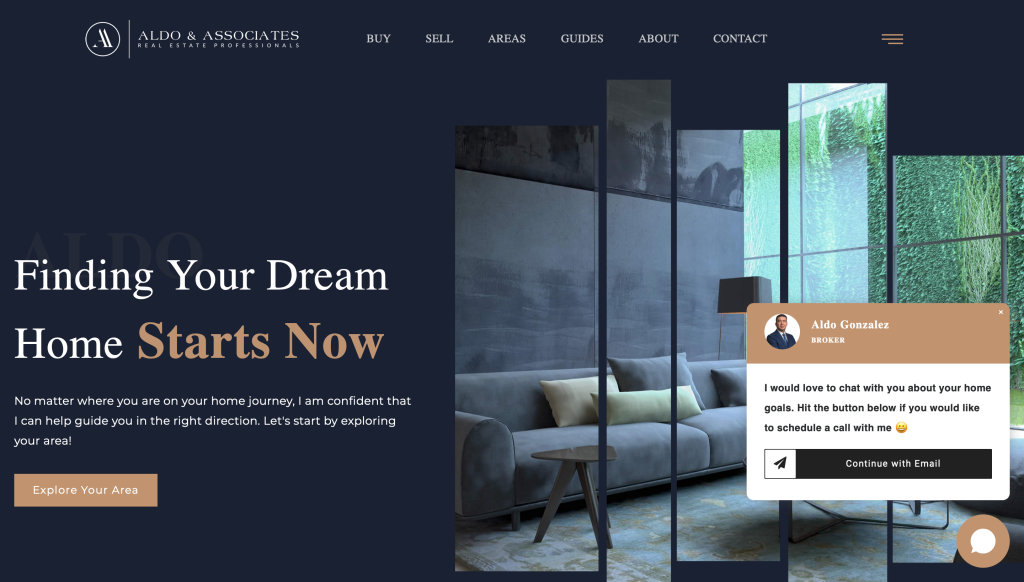 (aldoandassociates.com)
CTAs
A successful real estate website should provide value in exchange for a visitor's information on your website. CTAs throughout your pages (specifically pop-up CTAs) help get you  in front of the user right where they are.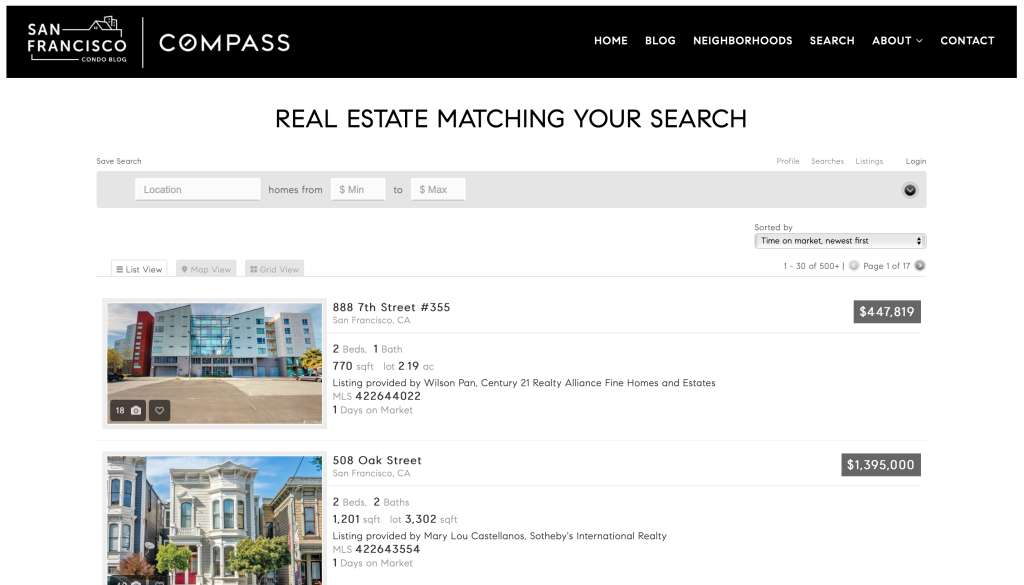 (sanfranciscocondoblog.com)
IDX
An IDX home search allows your web visitors to search available MLS listings using keywords, locations, prices and other information. For clients, this is the 'meat' of your website. It's likely one of the things they looked forward to most when they first visited your site and what keeps them on there for the longest. 
If your website is missing some of these elements, you may have a rocky digital marketing foundation. There are likely tons of lead opportunities slipping through the cracks without you noticing. AgentFire web designs offer all of these elements, among others. AgentFire clients have the option of adding more lead-generating integrations from an à la carte menu. Take a look at all of our add ons and integrations. 
If your web pages are fully optimized with all of the necessary attributes, you'll want to take the next step of calculating how efficiently each tool measures up against your business goals. The term we use to speak about those calculations are called metrics. Before we dive into which metrics are key for each business goal, let's get a good understanding of what the key metrics are. 
Key Metrics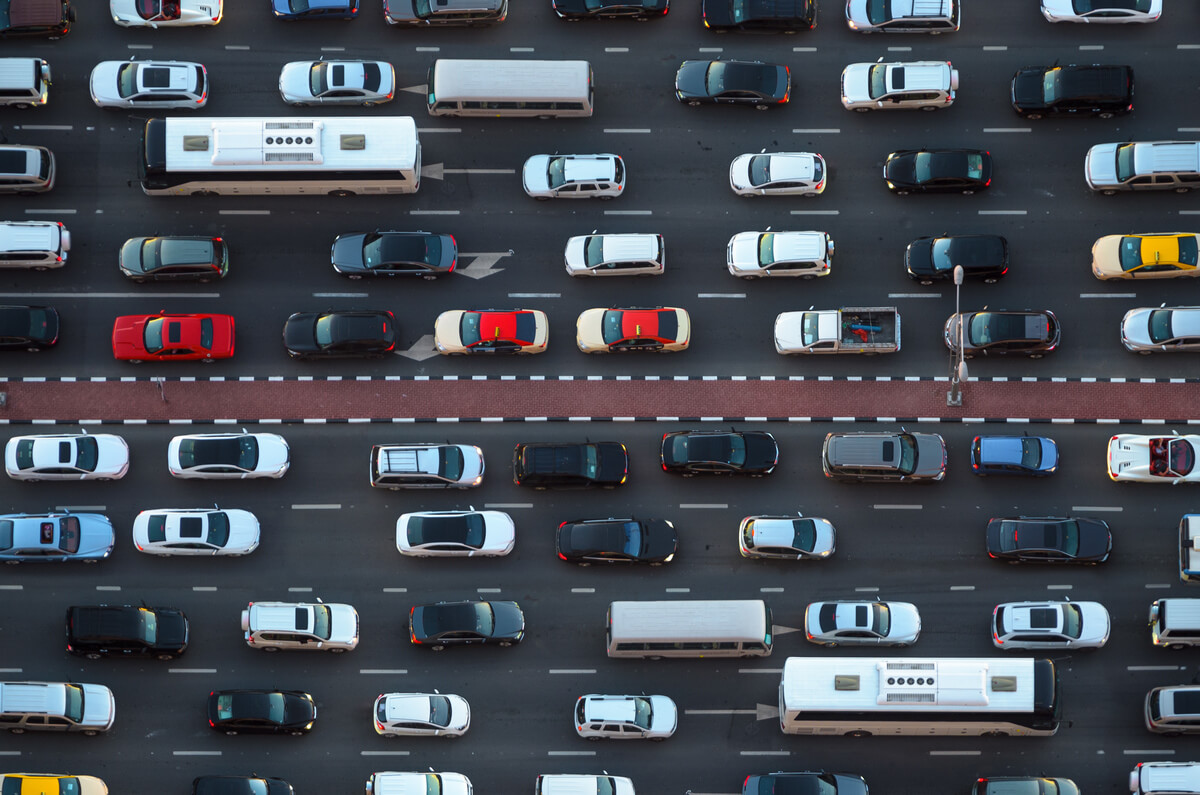 Web Traffic 
Web traffic simply refers to how many people visit your site. You can track your web traffic with free analytics tools such as Google Analytics. Within this tool, filters and segments separate results based on detailed demographic information. Your web traffic should be measured each month as good practice. 
There are many ways that users can reach your web pages and you should be familiar with the main ones in order to learn more about your web performance.
Organic Traffic: comes from a search engine.
Social Traffic: comes from social media networks, either links in bio or CTA to redirect to the website (in networks such as Facebook).
Referral traffic: visitors who are prompted to come to your web page from another source, e.g. a blog linking to your site or a past client sharing your information.
Direct Traffic: visitors that type your website url into their browser directly.
Paid traffic: visitors coming from a paid source of traffic, e.g. PPC from google ads.
Conversion rates
Conversions are basically positive actions that users make on your websites. For real estate, conversions can be contact form submissions, newsletter sign-ups, donations, downloads, retweets etc. On eCommerce websites, purchases would be considered conversions, but it's not as simple when it comes to real estate. Most people only make a home purchase 2-3 times in their life although they may search for homes every week or month.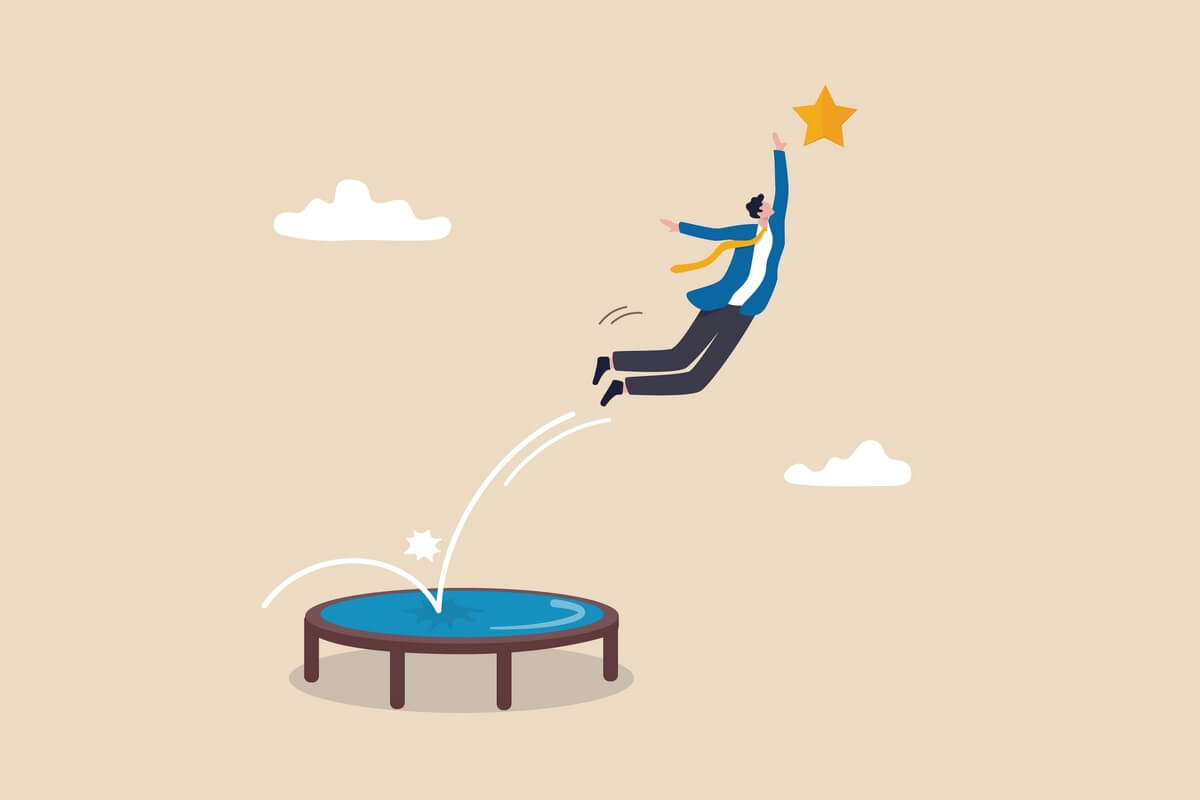 Bounce rate
Bounce rate refers to the speed at which users bounce off of your web pages. High bounce rates can sometimes be an indicator that your web pages are not what users are looking for or expecting. You may want to double-check that your page titles and page content match up. Landing pages on the other hand, likely have higher bounce rates because they are meant to be skimmed quickly. 
Now that we understand which metrics we have at our disposal, we need to decide which metrics are the most important to truly measure the success of our unique goals. 
Let's take a look at some common goals and the real estate website metrics we'd look at to measure success.
Get A Free Personal Demo
Ready to revamp your real estate marketing strategy and dominate your hyperlocal area? Our expert web designers will show you how. Click the button below for a free 30-minute demo of our AgentFire Spark Sites.
Establish Goals 
Growth in Brand Recognition
Agents with this business goal will want their website to focus on social interaction and content conversion. Real estate agents with stand-out brands often have a ton of useful, shareable content posted on their website and easily reposted on socials. You'll want to look specifically at web traffic and conversions such as newsletter and lead magnet sign-ups. Additionally, most shareable content is shared on mobile, so make sure your site is optimized for mobile.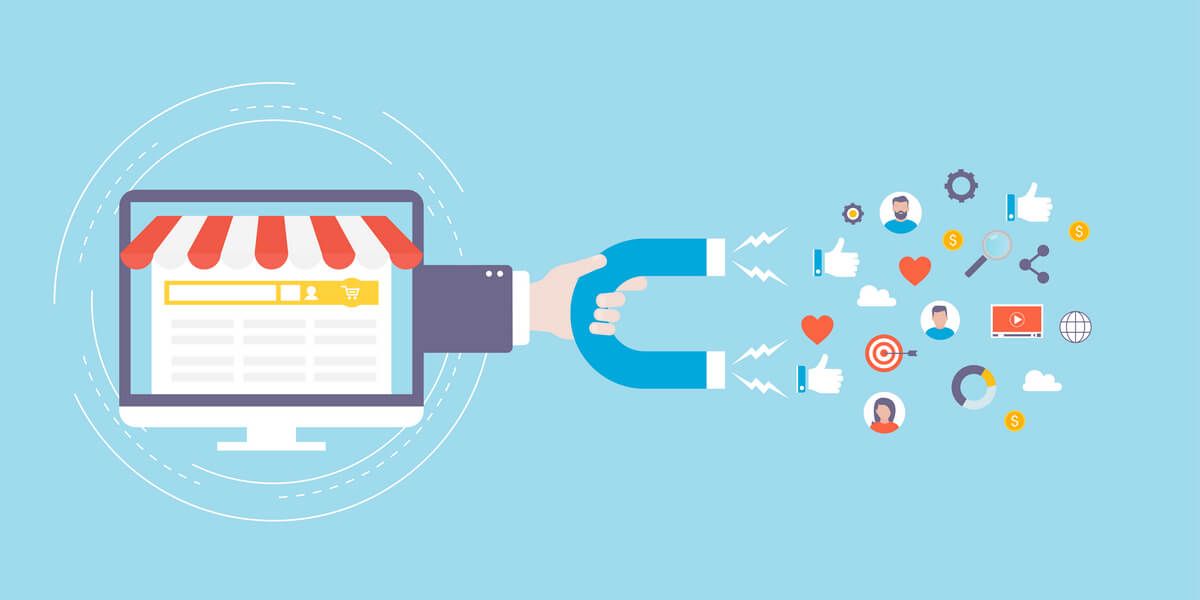 Generating Leads
Lead generation is the most common web goal of real estate agents across the profession. To measure real estate leads, the most important metrics will be related to how many clients are funnelled into your CRM and the quality of those leads. To measure lead conversion, it's helpful to look at contact form submissions (they will be most important to an agent with this focus). Take a look at this article to learn how you can attract more leads to your site. 
Increasing Conversions for a Specific Product or Subscription
This is likely the most simple goal to track and measure. For example, if you are selling a digital product or subscription, you can simply track how many sales are made through your site. You may want to steer your attention to the quality of your marketing materials including promotional posts and landing pages. 
Expanding professional networks 
Today, your network likely mostly exists on social networks. Your website should steer people to your networks or email list. Take a look at the number of web visitors that convert to email subscribers or the number of users that share marketing content on social networks. 
In Conclusion…
Without an eye on your goals and how to measure them, you can't be sure that your real estate website is actually working for you. But with your business goals in mind and a firm understanding of key real estate website metrics and what they mean, you'll have a website that uplifts and supports your overall real estate business. Take note of these metrics consistently (we recommend checking on them monthly) to make sure that your website is always tip-top. 
Check out this article next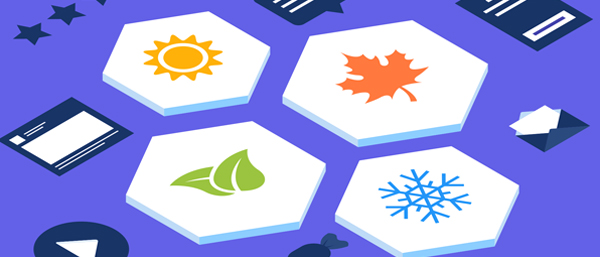 20 Seasonal Real Estate Marketing Ideas for Spring, Summer, Fall and Winter in 2023
It's 2023, and if you want to dominate your local market, you need to up your game with laser-focused, seasonal real estate marketing ideas.  Sp…