A real estate blog is one of the least expensive and most efficient ways to pull in curious leads online. With the steps in this article, you don't have to be the best writer or tech whiz to get started.
Starting a real estate blog is a tried-and-true way to increase your number of online leads while enhancing your business'digital presence. The issue is that many real estate agents already have jam-packed schedules and a limited amount of time to invest in a real estate blog. Some don't believe they have the ability to create well-preforming content.
Although getting started can be intimidating, blogging doesn't have to be another time-consuming commitment on your to-do list. With the right steps in place, real agents can easily and consistently publish high-quality blog content.
Why Start a Real Estate Blog?
Here are the facts: the more high-quality, SEO content you have published online, the more likely it is that your target audience will find you. There are a few avenues through which this can happen:
Brand awareness: Blog posts give you a distinct voice and increase your visibility in an online and local space. Plus, you can control the way you share and style information.
Shareable content: Blog content can be repurposed to create a wide range of fresh content including social posts, sponsored ads, and more. Additionally, you can update your blog posts over time instead of creating content from scratch.
Increase web traffic: The more useful web content you have online, the higher search engines will rank your credibility. Authoritative sites are more likely to be seen by online users searching for real estate material. Once readers arrive on your real estate website, they are likely to browse your other pages such as listings and client reviews.
Generate leads: What agents really want is to see professional growth and increase their client leads. When readers subscribe to your blog, download your lead magnets, or even visit your site, you can acquire their contact information by form or by pixel. Then, add them to an ongoing drip campaign to keep them in your network.
Thought leadership: As you consistently publish high-quality content, your audience begins to see you as a trusted expert in your field with a wealth of knowledge to share. Your website and real estate blog will continue to gain visitors if they know that you provide useful content. When it's time to buy a home, you'll be top of mind.
Now, find a quiet place in your home or office and let's get started.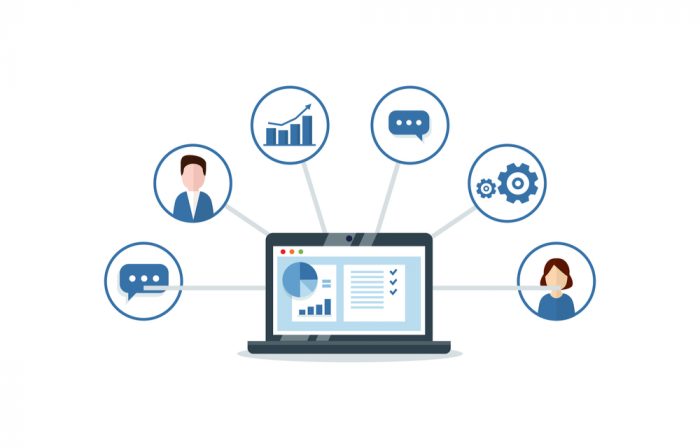 Step 1: Choose a Platform, Host, and Domain Name
Having your own real estate website is a must if you want to compete in today's market. In order to have your own website you'll need a platform, host, and domain name.
Our AgentFire support team and designers will work with you to put together each of these elements and all of the features you need for a successful real estate website. Your web content has the potential to virtually exist online forever, so it's best to choose a professional web developer.
With the AgentFire Dashboard, clients can customize each blog post to their liking in terms of content and format with intuitive tools. Our Hike SEO addon communicates exactly what changes you need to make to rank highest for your chosen keywords. Other addons are available to package your blog into a newsletter, receive professional help, and more.
Our platform is consistently rated the best digital real estate tool by our clients and recently won the Real Trends award for Best Overall Website.
Step 2: Decide on a Blog Topic
At its core, a successful blog considers the wants and needs of your audience and whether they would find your content interesting, informative, and original. Timeless topics for real estate content include breaking down complex vocabulary, answering common client questions, or local area-specific news.
Build Your Strategy
Before you dive into an individual topic, we recommend that you have an overall blogging and content marketing strategy in place. Think about your particular audience and what topics would be most useful to them. Then, brainstorm and plan topic options for at least one month in advance. Adding these topics to an editorial calendar and developing a publishing schedule should all be taken care of before diving into your first blog. Laying down these foundational steps will lead to a more cohesive blog in the long term. A simple editorial calendar contains topic ideas, research resources, and the main keywords you would use.
Suffering from writer's block? Here are 72 awesome blogging ideas to get you started.
SEO
The heart of search engine optimization is choosing the right keywords. Keywords connect your blogs with the search terms your target audience is looking for. Take the time to carefully research and choose terms and phrases associated with your local market.
In blogging, long tail keywords are king. These are keywords that are connected in a short phrase or question. We suggest that you use your keywords as often as possible throughout your articles as long as they read naturally.
Get A Free Personal Demo
Ready to revamp your real estate marketing strategy and dominate your hyperlocal area? Our expert web designers will show you how. Click the button below for a free 30-minute demo of our AgentFire Spark Sites.
Step 3: Outline Your Main Ideas
Your audience has access to limitless online content. So, they need to know right off the bat if your real estate blog post will teach them new valuable information on the subject they are looking for.
Title
Start with a catchy title. The best titles tell readers what the content is about in a way that captures attention and sparks their interest (extra points if its 10 words or less). Write out multiple versions of your title, taking your keywords into account before choosing the final title.
Easy Blog Formulas
To avoid blabbering on in your blogs, start with simple formulas like "how-tos", listicles, or trend updates. However, remember to mix it up. If you produce 10 how-to articles in a row, your content will feel stale quickly and you'll witness a drop in client interest and lead generation from your blog.
Build Out Your Paragraphs
Your intro and conclusion paragraphs are meant to tell readers what they will learn, then summarize that information. Both paragraphs should give readers a brief clue on how you're going to address their topic of concern and the final solution.
Body paragraphs are the "meat" of your blog. This is where you'll make your main actionable points. In every article, your body paragraphs should satisfy the three Es: education, entertain, and endear.
Writing Tone
Blogs were developed to be more conversational than other types of professional writing. While writing, imagine that you are speaking casually with the reader, rather than composing an academic paper. Blogs are for enjoyment, so readers are looking for anything but an essay.
Step 4: Organize Information Using Headings and Subheadings
As much as client want and need rich information about important real estate concerns, we've all grown accustomed to skimming text and consuming information as quickly as possible.
Consider how you can organize your content so that is it easy to skim and still understand the main ideas. Bold headlines, bullet points, and charts help to break up large chunks of text and maintain interest.
Avoid writing more than 300 words without a headline or some type of divider. Overwhelming paragraphs of text also negatively affect SEO.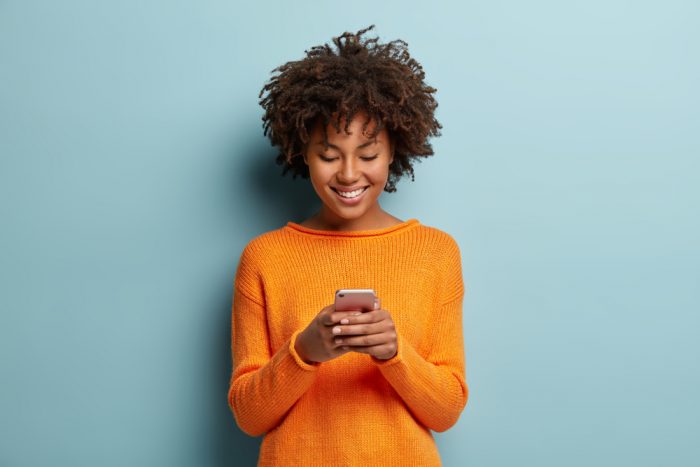 Step 5: Add Images and Other Media
Did you know that the more time viewers spend on your page, the higher it will rank in search results? Images, video, and other types of embedded media keep viewers on your page for significantly longer than a page of plain text.
Always aim to add high-quality, relevant media that will spark interest. Just be careful not to use copyrighted images that could lead to legal troubles down the line. Shutterstock.com and Unsplash.com are a couple of resources for royalty-free images available for download.
Step 6: Add Links
Links to and from your blogs tell search engines that your pages are trusted by others and therefore are likely quite useful . If your blog contains links to external sources, be extra careful that those sources align with your professional views. Only reputable pages and resources should be cited.
Internally linking to your own work is also highly beneficial. Internal linking shows search engines how to map information on your site and tells search engines that your site is connected to a specific topic.
Step 7: Add a CTA
At the end of the day, you're creating blog posts to generate traffic to your website and capture leads. An attractive CTA (call to action) will make sure that readers don't simply click out of your blog post when they're done reading. Your CTAs should clearly indicate the next step of action to pull the lead further down your pipeline.
For example, ask readers to sign up for your email list in a blog about seasonal market updates. If your blog is about moving out of state, encourage readers to contact you to be connected to a reliable realtor in another location. You could gain a commission cut from a referral with just a quick phone introduction.
Get A Free Personal Demo
Ready to revamp your real estate marketing strategy and dominate your hyperlocal area? Our expert web designers will show you how. Click the button below for a free 30-minute demo of our AgentFire Spark Sites.
Step 8: Proofread Your Content
At this stage, the bulk of your blog work is done. Now it's time for fine-tuning.
Take a few minutes to proofread your real estate blog before hitting publish. This will help you catch any typos or ways you can improve phrasing.
Examine your post thoroughly to determine if your content would inspire people to return to your blog again.
Step 9: Promote Your Post
Research which social sites your demographic of potential and current clients are using most. Focus on these social media platforms when reposting your blog content. For most social platforms, all you'll need to add to your post is an image, caption, link, and a few tailored hashtags.
You may want to invest in some PPC ads to promote your webpage and drive more traffic to your blog.
Step 10: Analyze Results
Measuring the success of your blog is just as important as writing them. Google Analytics is a detailed and inexpensive tool to take a closer look at which blogs gained the most traction.
Create a list of your top-performing blogs. What do they have in common? Which topics get the most likes or traffic?
When in Doubt, Hire a Professional
For those real estate agents that can't spare 20 minutes to write a short blog, we recommend our clients try the Blog Assist addon. The Blog Assist addon pairs with professional writers at Text Broker to send our clients weekly blog drafts that can be customized for their hyperlocal area and clients.
Its Time to Get Started
It can take a few months for your real estate blog to gain some ground. A real estate agent with a large email list may have a more successful blog launch than a new agent with a small network.
However, blogging is a worthwhile and easy way to get leads for any agent. It consistently generates traffic while you sleep. Why not take 20 minutes to share awesome, mutually beneficial content with your audience?
If you want more in-depth articles, tactics, strategies, and advice – subscribe to our newsletter. And if you want to dominate your hyperlocal real estate market, check out AgentFire's Web Designs, #1 rated for several years in a row.
And the best part? You can try out all of its amazing features for free with our 10-day trial.
Check out this article next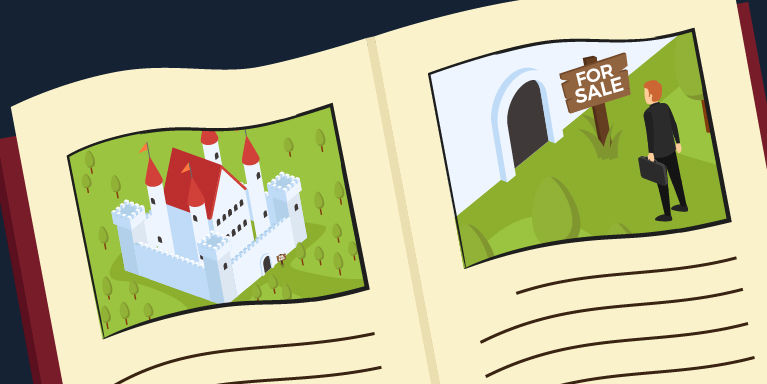 6 Storytelling Techniques to Help You Create Compelling Real Estate Content
When we think of 'storytelling', we immediately think of books and movies. But examples of storytelling can be found everywhere. A quick look at w…