Hyperlocal Facebook marketing is more than just buzz words. It's one of the best ways to compete against Zillow and other giant real estate portals. Learn how to leverage it in your favor in this article.
Most real estate agents know there's a tremendous amount of opportunity within Facebook marketing.
In fact, I've personally spoken with over 120 individual agents & small teams, and that sentiment was expressed almost unanimously.
However, despite realizing that tremendous potential exists, very few of them were truly able to capitalize on Facebook marketing.
Why is that? What sort of mistakes are agents making, and how can they be corrected to turn moderate gains into resounding success?
Why Hyperlocal Gives You The Edge With Your Marketing
Before we dive into the strategies, first let's cover what exactly hyperlocal is, and why it should be your new favorite word. Hyperlocal literally means beyond local. It's a marketing approach that's the polar opposite to trying to please the general public.
It's no surprise that pretty much everyone is online. And the number of people that are constantly glued to their screens continues to grow each day. According to PC Magazine, the average time spent on electronic devices increased from 3 hours per day in 2009 to slightly under 6 hours per day in 2018. 
Now in 2020, we can safely assume that number is even higher.
Over half of all Americans in every age group use Facebook on a daily basis, with 70% of people ages 30-44 being daily users.
These statistics tell us that most of your leads spend more and more time online.
But do you know who else is online? Massive real estate portals such as Zillow, Redfin, and Trulia. It's nearly impossible to do a property search online without bumping into them.
So how is it then that despite these listings behemoths taking an increasingly larger chunk of the real estate pie, some real estate agents are finding ways to generate massive returns using Facebook marketing?
That's because those real estate listing giants compete on a macro level. They focus on the big picture and try to cover the biggest area as possible. They produce tools that provide value to the general public.
But due to the nature of their business model, it's impossible for them to provide truly personalized services and expertise in the hyperlocal level. It's this exact blindspot that provides a huge opportunity for real estate agents. 
But hyperlocal is about more than just the opposite of macro. It's about digging down into the individual neighborhoods where you do business and finding ways to offer true value — all while demonstrating expertise and sharing your personality.
You broadcast these qualities through a website and marketing effort that establishes powerful connections with your perfect leads.
And the best part? Zillow, Trulia, Redfin, and most of your competitors are TERRIBLE at it.

Step 1: Make Your Ads & Targeting Tailor-Made & Hyperlocal
To create ads that target your hyperlocal area, you need to consider your target audience. Who exactly is your target demographic? What is your niche? Do you focus on first time buyers, downsizers, waterfront properties? Once you know your niche, take the time to seriously consider and make a list of the wants and needs of your hyperlocal market.
Next, position your marketing to represent you, your website and/or the specific tools you are using as the unequivocal solution for their real estate needs. Ideally in a way that makes you relatable and unique.
How do you do that? Let's take a look at 2 examples: a typical ad vs a hyperlocal one.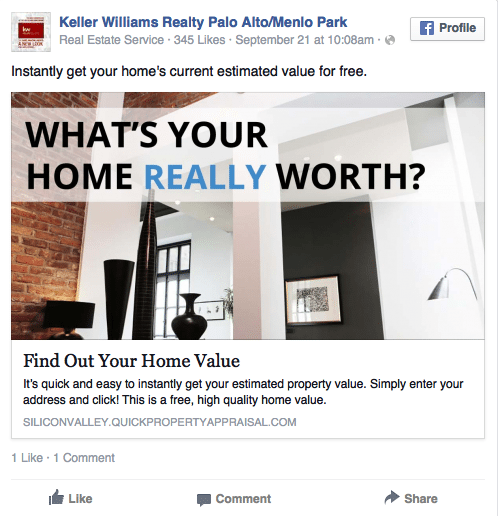 At first glance, it may seem like there's nothing wrong with this ad. After all, you've probably seen many like it before. But that in itself IS the problem. This ad comes across as generic.
First of all, it doesn't target any specific area. It's simply aimed at the general population with the hope that some recipients want to know how much their home is worth. In other words, it's competing at the same level as Zillow and other real estate portals are. 
But there's no way you can outcompete those guys. Not because they're offering a superior product or service, but simply because they have WAY more marketing dollars than you.
And while this kind of ad could potentially generate some results, it could generate so much more with just a few tweaks.
Now, let's take a look at this hyperlocal ad: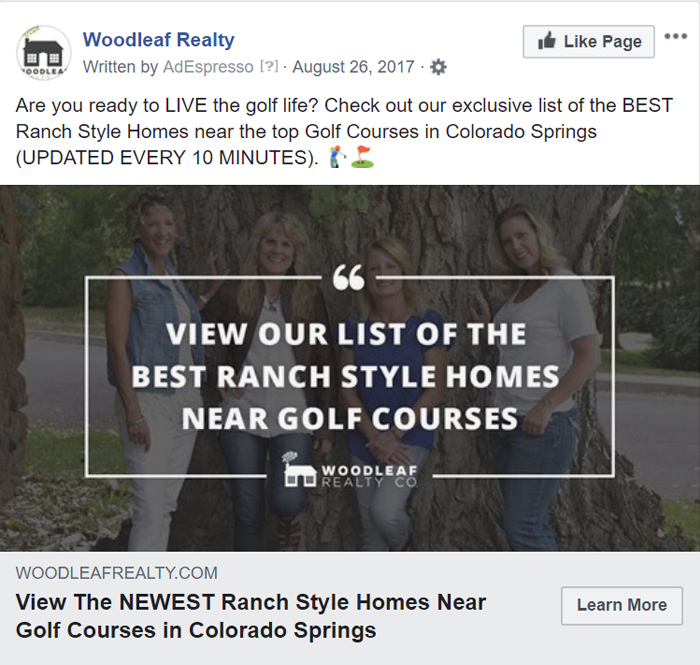 This ad is far more focused than the last one. First of all, it's aimed at a very specific type of client (those that want to live in a golf community) in a very specific location (Colorado springs.)
Though its audience is far smaller, it serves its needs a whole lot better than the previous ad. It's much more appealing and relevant for Colorado Springs residents that wish to live in a golf community.
Now THAT's hyperlocal!
Facebook Audiences
Please Note that Facebook now requires "Housing Opportunities or Related Service" advertisements to be published via a 'Special Ad Category' which restricts your ability to add demographic targeting options.
You do have the option to target a specific area by means of a pin dropped on a map. This pin circles a 15-mile radius, allowing you to target Facebook users that live inside that circle.
To get around this, you can still run the ads suggested in this article to an email / remarketing list. Stay tuned for a special hack that we've found to get around this by creating ads for ebooks.
Make sure to sign up for our newsletter if you haven't already here to make sure you don't miss it!
People Want to Do Business With People
When writing your ad copy, your focus should be on readability and personality. Don't use legalese, corporate speak, or "salesly" language.
You want to come across as a real person, not a faceless corporation.
If there are specific words or regional slang that's used in the areas you're targeting, include it in your copy to make your ads even more hyperlocal.
Here's a great example of a Facebook carousel ad for a new listing: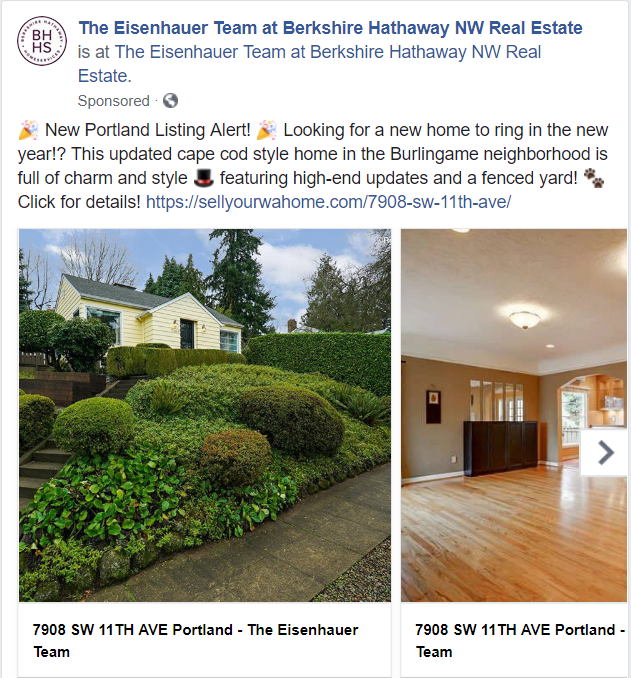 It features hyperlocal qualities by highlighting the neighborhood it targets, it uses everyday language and no corporate-speak, and it even shows some personality by including emojis and a friendly tone.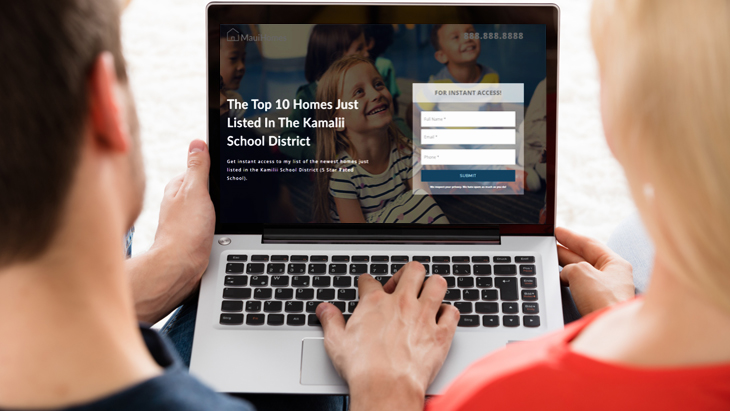 Step 2: The Art of the Landing Page
A landing page is a single web page where your leads are directed when they click on your ad. The purpose of a landing page is to provide a content gate. You provide something of value in exchange for valuable information. That valuable information is typically the leads' full name, email and/or phone number.
To make the best possible landing page make sure you:
Say what you mean –

Don't around the bush. Get to the point. Your headline should state exactly what you're offering, and should be similar to the actual ad that led the person to the page.

Be personal –

Use everyday language, and write copy that sounds like it came from a real person.

Introduce yourself in a non-obstructive way –

It's perfectly fine to introduce yourself briefly and mention what your visitors can expect. Lay the problem that the visitor has, and how you will provide the solution (after they provide their information).
What would that look like?
Let's see how the Colorado Spring golf homes example tackled their landing page.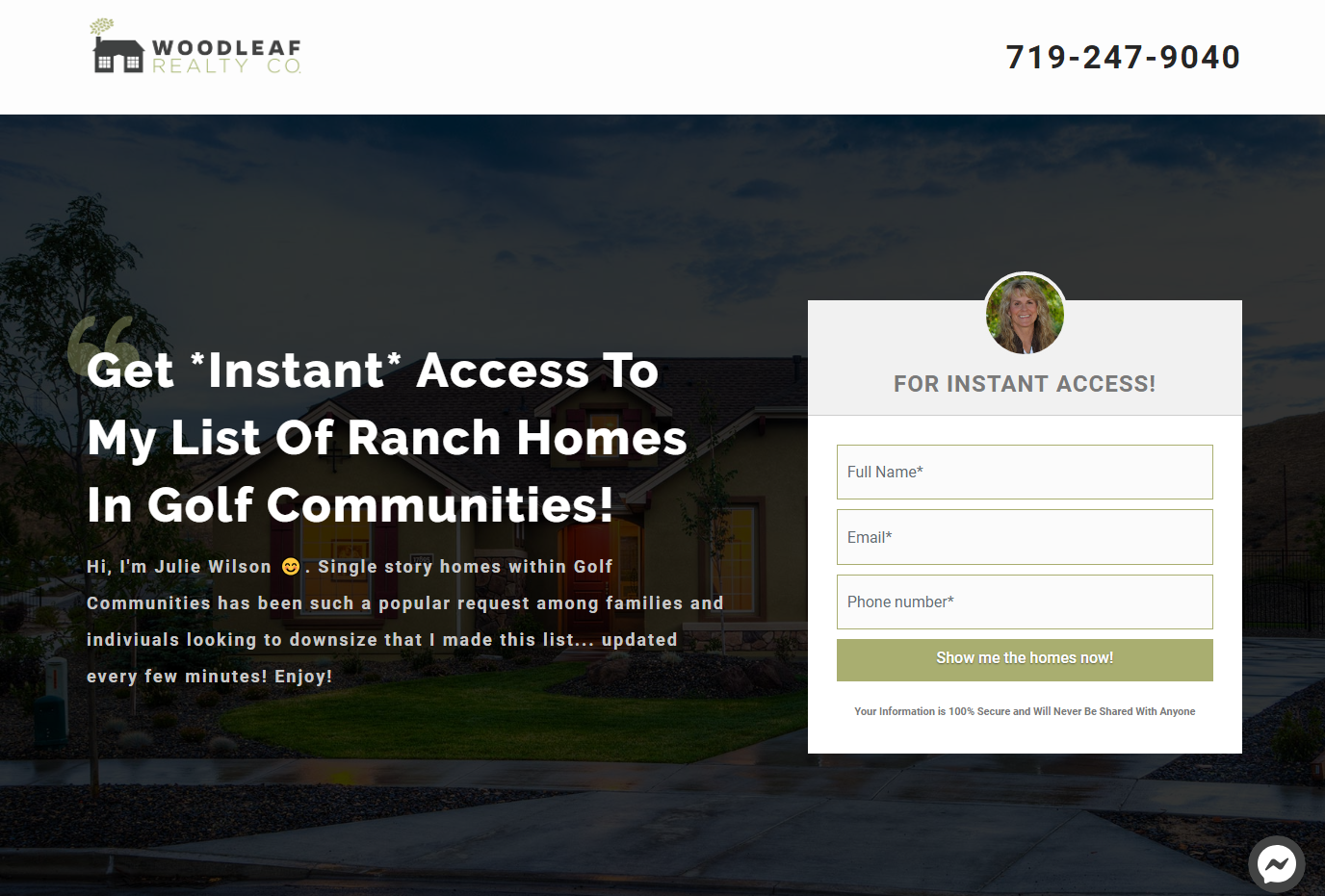 First of all, this landing page states plainly what it does. It gives you access to a list of ranch homes in golf communities.
Second, it uses personable, everyday language in its copy. It introduces the real estate agent by name, it acknowledges the problem (visitors want to find out which golf homes are available) and provides the solution. 
All the visitors need to do to find the answer is to provide their name, email address, and phone number.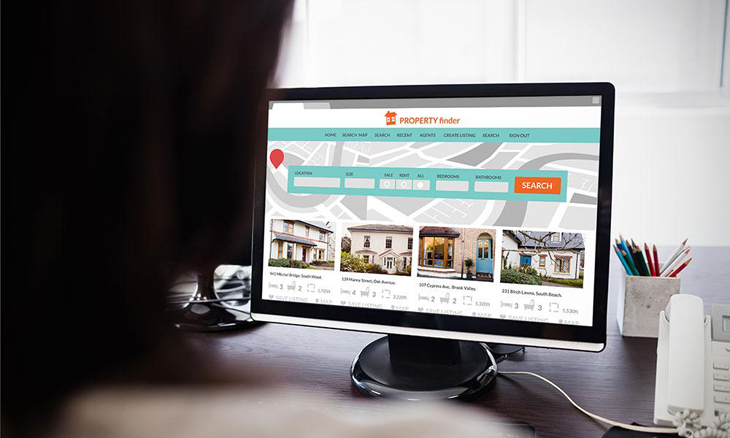 Step 3: A Results Page That Gives Massive Value The Easy Way
Of course, it's not enough to do a well-copywritten, hyperlocal ad that's aimed at the right demographic. You also have to deliver the goods.
There are all kinds of goodies you can offer on your landing page. Common ones include high-value ebooks, guides, consultations, and live or prerecorded seminars.
But if you're looking for a high-value campaign that can be set up in minutes, one of the easiest (and most effective) ways to create an offer is to simply use a curated IDX search results page, and combine it with some clever wording.
Let's revisit our Facebook ads from earlier.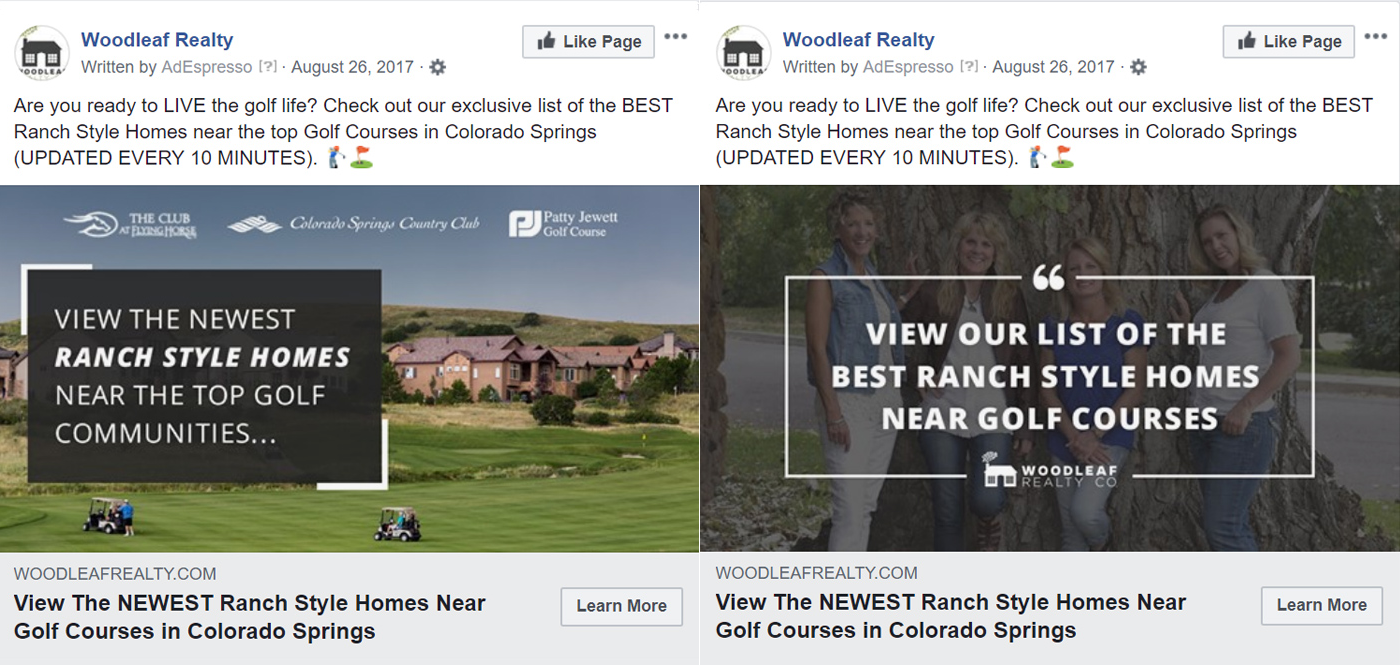 As you can see, the value that we're communicating in the ad copy is a list of homes.
Your potential homebuyers will then be directed to a saved IDX search that took us about a minute to create. In other words:
Use your IDX search and filter features to find a specific type of home in your hyperlocal area.

Then copy the URL of that saved search and drive traffic toward it with Facebook ads.
Easy for you, and still provides a tremendous amount of value to the end-user.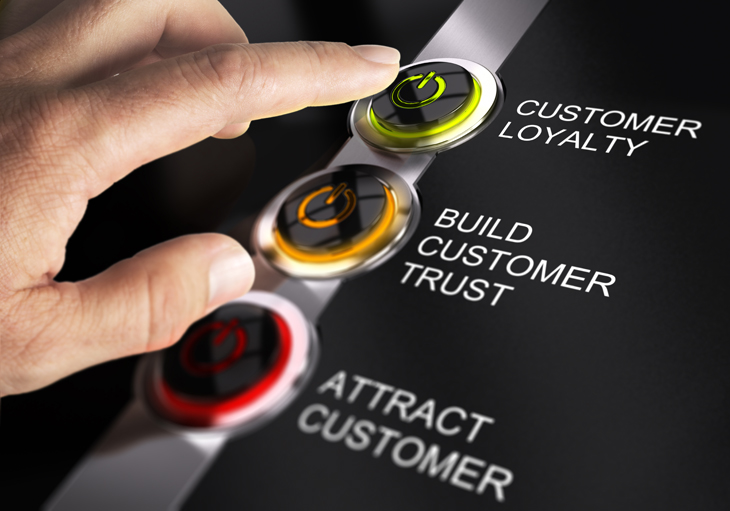 Step 4: Follow-up 
Every lead you get will be at a different stage in the buying or selling process. Some are right at the beginning of their buyer's journey and have just started their property search. Others are ready to start working with a real estate agent, but just don't know who to hire.
But those leads that click on your Facebook ad, and entered their contact information on your landing page are very likely unlikely to be at the beginning of their journey.
That doesn't mean that all of them are ready to buy or to commit to a real estate agent. But it means that they require nurturing, and a gentle push towards making the decision of hiring you.
That's why your follow-up is so important.
During those over 120 hour-long conversations with real estate agents and teams, another point which all the top producers agreed upon was that the sooner that you reach out to your leads, the greater the likelihood of getting the conversation started.
How should you follow up on these leads?
A great way to follow up is to build an email list of all the leads you get from your landing page and send them valuable emails periodically. This will allow you to demonstrate your expertise, and continue to build up your credibility.
While lots of real estate agents know the importance and the value of following up on leads, don't make the of simply reaching out and "touching" those leads periodically with canned, generic season's greetings and "market analysis".
You know which ones: a list of properties here and there, some season greetings, or the typical "your property has gone up in value" market analysis. These rarely offer any real value to clients, and completely devoid of personality. In other words, spam.
Here's what I have found to be the most important ingredients of a good hyperlocal follow-up email:
Provide value in some way

— If you know your audience well, you'll be able to provide valuable content that appeals to their specific interests. For example, if your niche is golf community downsizers, you could provide articles and guides such as "How to pick the right golf community."

Or if you're targeting home sellers, you could also send out offers such as a free home valuation, or an invitation for a cup of coffee to discuss your lead's real estate needs.

Demonstrate hyperlocal expertise

— Do this by including emails in your sequence that provide information about the specific neighborhoods in your area (from a real estate perspective), or providing information on specific financing programs or tax breaks that may be available in your state, or even links to short blog write-ups about local attractions.
This one-two combo is so powerful that we decided to include a "Blog Assist Tool" with every Spark Site. It pulls real estate stories from local sources, publishes them directly to your site, and integrates our Area Guides system (widely considered the best of its kind in the industry) to automatically load your website with what potential homebuyers consider to be truly valuable content. You can head over to our tour page for more info.
In addition to everything mentioned above, you should also make sure that the emails include a bit of personality, to simultaneously make them sound less 'corporate' and more 'friendly'. Always remember that people want to do business with people, not corporate robots.
Here's an example of what a good follow up email looks like. Notice how it hits on all of the above points (especially some personality in the form of a cute kitty).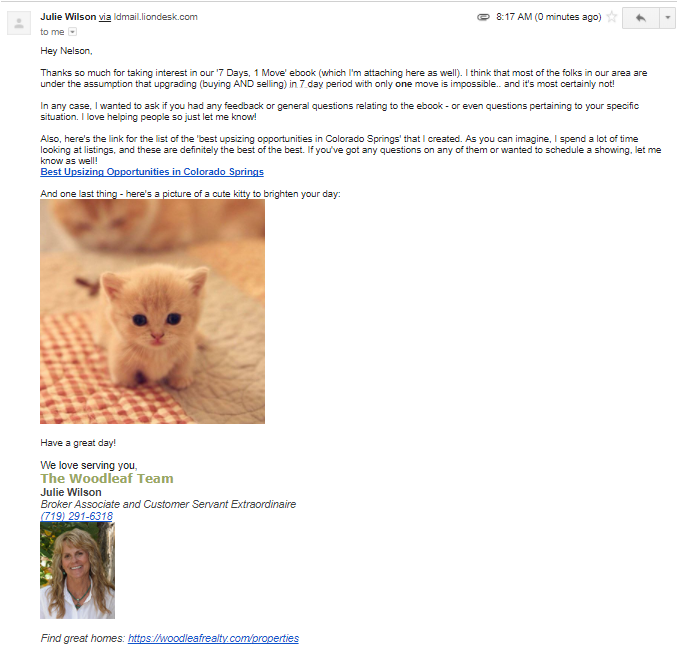 Quality And Focus Always Beats Mass-Produced Mediocrity
Never underestimate the power of a niche-oriented, hyperlocal campaign. Especially when paired with Facebook's excellent marketing tools. When used together, they could prove to be your best marketing efforts.
If you want more content similar to this, subscribe to our real estate marketing blog. New articles weekly!
And if you're ready to truly experience the power of hyperlocal marketing, so that you can stop competing against Zillow and other agents, then make sure to check out our Spark Sites? 
Check out this article next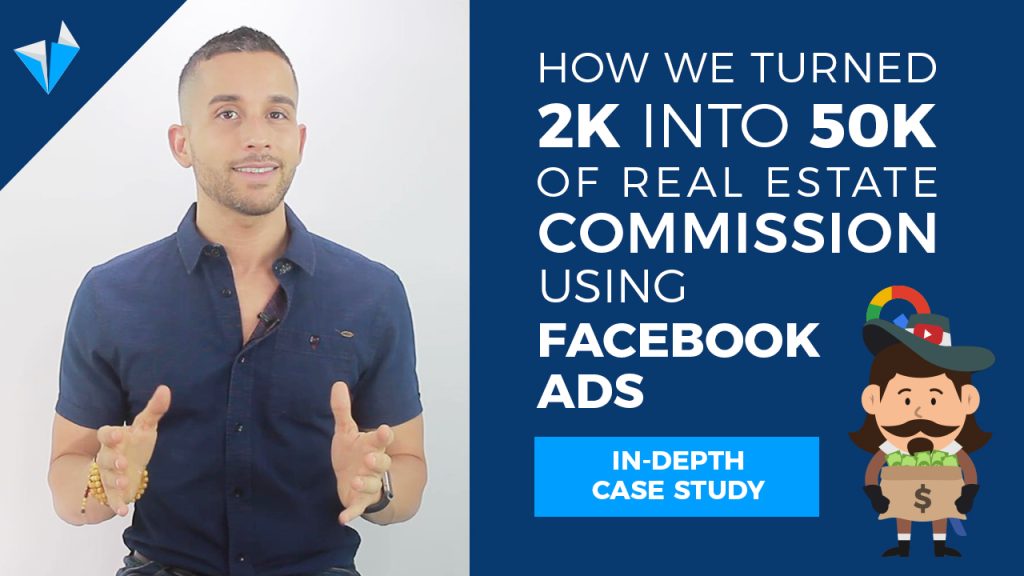 Facebook Marketing for Real Estate *Full* Case Study: $50k in Commissions, 700+ leads!!
Finally, an amazing resource?? Nelson here from AgentFire.com. If you're like me and you've tried searching for articles or videos on real estate …