iBuyers have become a disrupting force in the real estate industry. But are they poised to make real estate agents irrelevant? What's the future of iBuyers? Find out in today's article.
We're all familiar with the classic home selling process. A homeowner makes needed repairs, they hire a real estate agent, they stage the home and hold open houses, the agent markets the home to his/her sphere of influence, and finally, they take in offers, negotiate terms and finally close the sale.
And throughout this process, the real estate agent skillfully helps the home seller to avoid common pitfalls, solve issues with the property, and price the home correctly.
While this process has worked just fine for decades, it can be a painful process for sellers, especially when they're paying a mortgage (or two), their time is limited, and have a full-time job to take care of.
This can cause home sellers to wonder, "wouldn't it be great if I could skip the entire listing process, and just sell my home to a rich buyer in cash?"
And for many home sellers, iBuyers are the answer to that wish.
So What Exactly IS An iBuyer?
Depending on who you ask, "iBuyer" stands for "internet buyer", "instant buyer", or it's just a trendy word used to capitalize on the fame of Apple products such as the iPhone, iPad, etc. 
But in simple terms, an iBuyer is a company that has enough cash to buy homes directly from sellers without involving a real estate agent. 
Because they pay in cash and purchase homes "as-is", the process is super-fast, and closing could take place in a week or two. 
Though the exact details vary from iBuyer to iBuyer, the process typically goes like this:
A home seller visits an iBuyer website, and input information about the property, starting with its address. The site then asks for additional details such as its condition, its zip code, whether the seller is working with a home builder, whether it's already listed on MLS, how quickly they need to sell it, and so on.
Next, the website runs an algorithm that calculates the home's future value. Each iBuyer's algorithm works slightly differently, but all of them run comps on the local market, not unlike what you would normally when you prepare for a listing presentation, or when you use an MLS comp generator.
Once the seller provides all the information they were asked about, they will receive an initial cash offer for the house in as little as 24 hours. Sure, it's not exactly instant, but it's a hell of a lot faster than in a regular real estate transaction.
Once the home seller receives the offer from the iBuyer, they can either choose to accept it or reject it. The vast majority of iBuyers don't allow any kind of counter offer.
If the seller accepts the offer, the iBuyer will send a representative to assess the property in person. If they see no major structural issues, the process goes on. But if they discover any issues not mentioned by the seller, the iBuyer may lower their offer, or just reject it outright.
After the iBuyer takes ownership of the property, it would do whatever repairs it needs, and then it hires third-party agents to help them sell their home, or use their own on-staff listing agents and brokers.
How And Why iBuying Began
The idea behind iBuyers isn't new. Property flippers and real estate investors have been doing a similar process for as long as real estate has been around. But in its current highly automated form, it's only been around for a short time. 
The first major modern iBuyer, Opendoor, first launched in 2013. Since then, many other major iBuyers have come into the market. Some of the larger ones include Offerpad, Knock, and Zillow. 
Not wanting to miss out on the action, some major traditional real estate firms such as Keller Williams and Coldwell Banker began to offer their own version of iBuying services.
Why Would A Homeowner Want to Sell to An iBuyer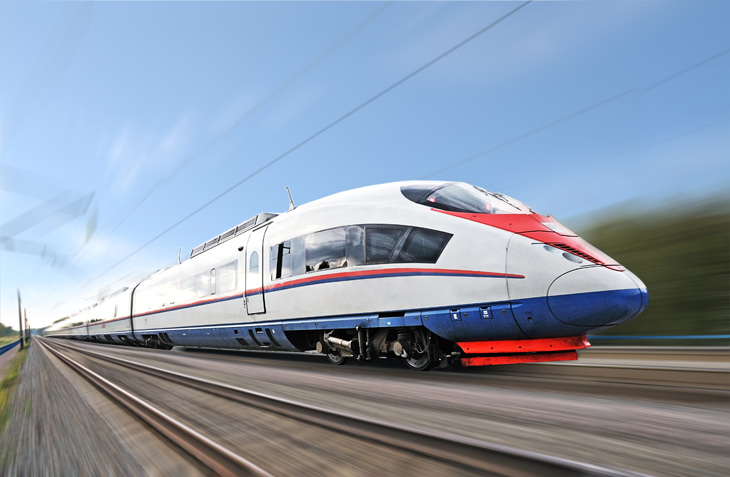 1. Speed – By far the most appealing reason to sell to an iBuyer is the speed of the process.
According to Realtor.com, the median home in the US spends around 53 days on the market from the day it's listed until the final documents are signed. This amount can vary significantly from market to market.
With an iBuyer, the entire process could be done in a week or two.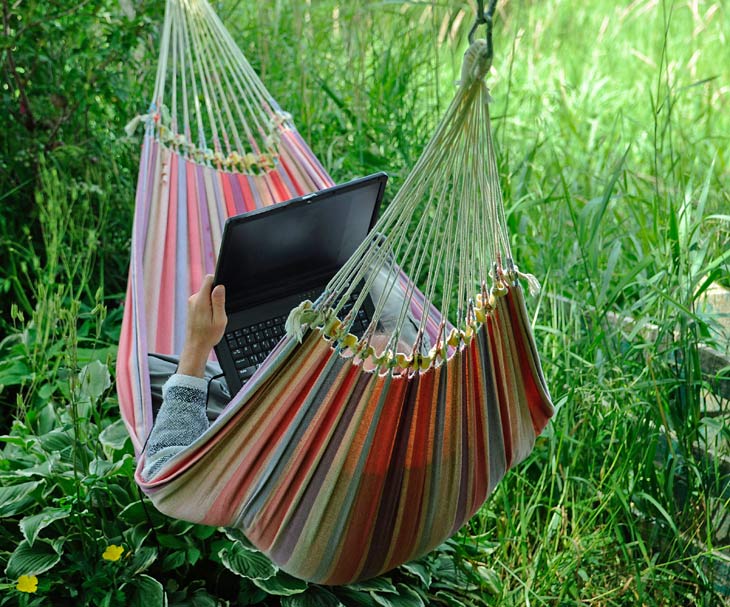 2. Convenience – Because the homeowner sells their home "as-is", they won't need to bother with staging, keeping the home ready for showings, nor having to leave each time their agent does a showing.
And reaching out to the iBuyer for an offer is as easy as filling out a simple questionnaire on their website.
3. Flexibility – In a typical real estate transaction, home sellers are at the mercy of the process, and may be forced to carry two mortgages for some time as they sell their first home. In some cases, they may need to rent their home from the new owners as they find a new home.
While iBuying transactions are certainly quick, the sellers aren't obligated to immediately leave as soon as the process ends.
The majority of iBuyers give sellers a flexible closing date, and may even allow them to adjust it again if needed.
Why Would A Homeowner Avoid iBuyers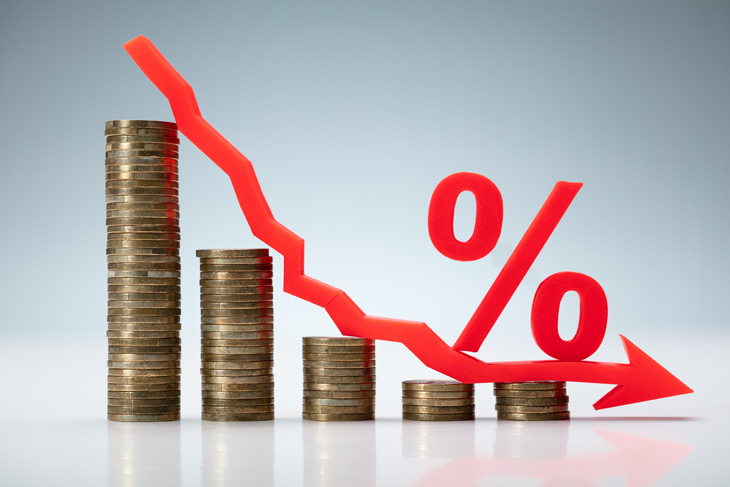 iBuyers NEVER Pay Top Dollar
In an iBuyer transaction, the iBuyer holds all the cards. There's no room for negotiation, and the home seller either takes the offer or leaves it at the table.
In addition, since the iBuyer knows that the homeowner is in a rush to sell, they can get away with a lower price tag. And while a homeowner may think that such a lower price tag is offset by not having to pay an agent's commission, they end up paying an even larger percentage of their sale to iBuyers. 
As of early 2020, the typical service fee that iBuyers charged was around 6% to 8% of the property's value (compared to the 5 – 6% typically charged by real estate agents).
Limited availability
iBuying is still fairly new, so it's not yet available everywhere in the US. Many iBuyers only operate in a few select cities where they can reasonably expect to sell their homes quickly. 
Also, unlike property flippers or private real estate investors, iBuyers are only interested in homes that are already in a good condition and don't require extensive repairs.
The Future Of iBuyers (And Why You Shouldn't Be Afraid Of iBuyers)
It's impossible to accurately predict the future. So take these predictions with a grain of salt, and as the result of data available in late 2020.
When iBuyers came into the scene in the early to mid-2010s, they immediately disrupted the real estate market and became a direct competition to real estate agents in the areas in which they operated. But now in the middle of the Covid-19 epidemic, the disruptors have been disrupted.
Back in March of 2020, the four biggest iBuyers  (Opendoor, Zillow, Offerpad and Redfin)  all temporarily halted their iBuying services.
While government intervention and mandatory shutdowns had a part to do with that hiatus, we also have to consider how economics and iBuyer's business models have more to do with it.
Fundamentally, iBuyers make money by managing risk. There's always a risk involved in purchasing a home outright, with the expectation of quickly selling it at a nice and tidy profit.
Somebody has to pay for that offset risk, and that someone isn't the final buyer. It's the initial home seller. 
That's where the fee that an iBuyer charge comes into play.
Before the pandemic, the average an iBuyer would charge was around 6-8%. But with so many unessential services shutting down, so much uncertainty going on in people's lives, and home buyers and sellers being far more careful and conservative when it comes to real estate, iBuyers now face a higher amount of risk.
If Covid-19 continues to disrupt people's lives for the rest of 2020 and most of 2021, iBuyers will have to offset their increased level of risk either by increasing their fees even more, or continue to run at a loss on the iBuyer front, and offset those losses elsewhere.
Let's make something clear; the iBuyer business model is NOT going away anytime soon. However, it's not likely that all iBuyer companies will survive Covid-19 and the economic downturn that comes with it.
However, large companies with plenty of capital such as Zillow and Redfin are much more likely to survive AND lead the iBuyer field on the other side of the new economy.
Having said that, iBuyers are NOT going to replace real estate agents. Since a home is typically the largest asset that homeowners have, if they ever need to sell it, they will want to get as much money for it as possible. 
Real estate agents' commission is tied directly to the home's final price tag, giving them an added incentive to fight for a better deal for their client. If they are able to communicate this fact alone to home sellers, they make a powerful argument towards establishing their own value.
Conclusion
Are you looking to improve your skills as a real estate marketer, and improve your perceived value among your prospects? Subscribe to AgentFire's The Spark Newsletter. We regularly publish articles that cover the latest and most effective strategies you can follow to improve your SEO, brand recognition, and hyperlocal social proof.
And if you want to take at AgentFire's arsenal of real estate marketing tools, including its single property website construction tools, why not schedule a tour and a demo?
This tour can either be guided with one of our customer success agents (who would be happy to answer all of your questions).
Check out this article next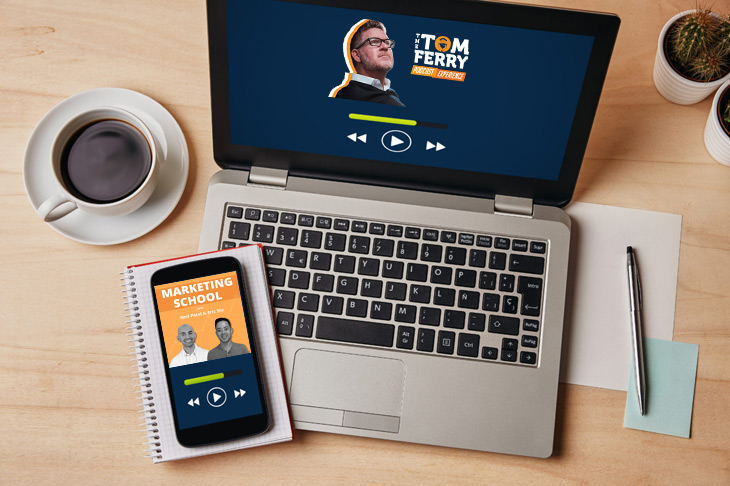 20 Real Estate Podcasts You Need To Start Listening To
They say that smart people learn from their mistakes, but wise people learn from others' mistakes. Listening to podcasts is one of the best and most…