Convert your hard-earned website traffic into actual clients with these landing pages essential elements. Learn why they need to be included in your page and why.
In this blog, we often talk about the importance of content marketing, attracting more high-quality traffic towards your website, and reaching out to your sphere of influence for more leads.
In fact, it's the reason why many of you subscribed to this blog to begin with.
But once you start attracting a sizable amount of traffic your way, and your social media inboxes start to overflow with new subscriber notifications, what happens next?
Surely you can't sustain a real estate business with website traffic alone. So how do you convert that hard-earned traffic into actual leads, and eventually into closed transactions?
A great tool to help you bridge visitors to clients is a landing page.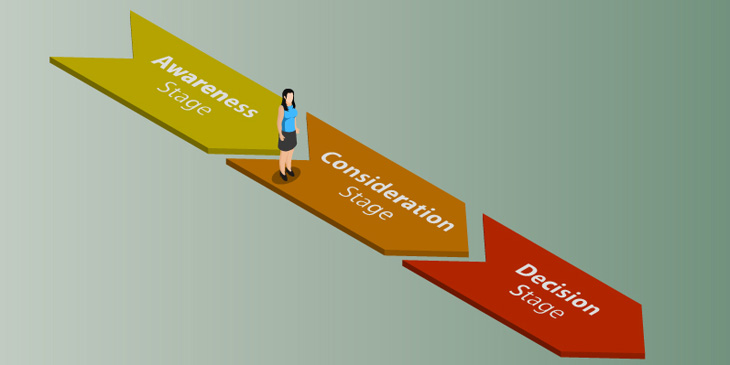 What Is A Landing Page?
A landing page is a web page created with the specific purpose to convince a prospect (or "convert" as it's called in marketing) to take one step closer to becoming a client.
If you've ever filled an online form with your email and name to get a free guide or other forms of freebies, then you've seen and/or used a landing page. Unlike a homepage, which welcomes new visitors to your website and gives them a menu of options of where to go to find what they need, a landing page is created with a single purpose in mind: conversions.
Having said that, it should now be clear that creating a landing page that actually produces results follows different rules than creating a regular web page, or an email newsletter. 
There are certain time-tested guidelines that can help you maximize your landing page's chances of success, and we will go over them in this article.
What's The Specific Call-To-Action (CTA) Of Your Landing Page?
While the ultimate goal of any and all of your marketing efforts is to get more buyers or sellers under contract, it's not realistic to expect that any single piece of marketing will suddenly change the mind of someone that just found out about your business into a client. Sure, it CAN happen, but it's unlikely to happen regularly.
The same can be said about your landing page. Unless you're dealing with a person who's pretty much ready to make a purchase decision already,  you shouldn't expect that as soon as a visitor arrives at your page, they will suddenly become overwhelmed by a desire to buy or sell a home. 
Instead, a more realistic expectation for your landing page is that it will help push your visitors one step closer to buying or selling a home and using you as the agent to represent them.
It's essentially the same idea as facilitating a transition on your visitor's buyer's journey (you can find more details about the buyer's journey in this article).
To do that, you create a landing page with a specific CTA that will facilitate their transition along their buyer's journey. What kind of CTA?
Here are a few examples:
A sign-up form that will add visitors to your mailing list/ newsletter

A calendar form that will schedule a one-on-one meeting with you

A form that requests their home's address and contact information so you can do a property analysis

A button that subscribes them to your social media accounts
As with everything marketing, remember that you really can't force people to do what you want. You encourage and facilitate to take the action you want, and eliminate as much friction as possible that may prevent them from taking the action you want them to take.
Elements Of A Successful Landing Page
Every landing page is different, and what may work for one industry, real estate niche, or individual real estate agent may not work for you. However, we strongly recommend that your landing page includes these 7 essential elements:
A clear reference to your unique selling proposition (USP)

The main headline
A supporting headline

An attention-grabbing visual (video or image)

The benefits and features of your offer

Social proof

A call to action
Get Our Pricing
Want to dominate your hyperlocal real estate market? Then you need to check out AgentFire's Spark Sites.
Click the button below to learn more about pricing.
1. Your Unique Selling Proposition (USP)
A unique selling proposition isn't just copywriting alchemy. It's the special sauce that makes you different from your competition. Think of it as the answer to the question "who are you, and why should I go to you instead of your competitors?"
So what is it about you and your services that makes you better than the rest of your competitors? Is it your impressive multimedia marketing strategy? Your unstoppable top producer streak? Have you actually earned the reputation as the trusted go-to agent in your niche?
Whatever that special quality you have to offer, that's your USP. And you should lean heavily on your USP on all of your marketing, your website, and your landing pages.
If your landing page manages to communicate your USP, your visitors will immediately recognize what you're all about and why your services are worth looking into. And to make matters even better, your USP will also help your clients remember you.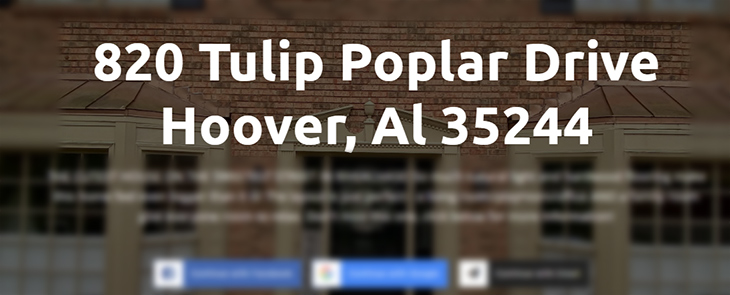 2. The Main Headline
Your headline is the first piece of text your visitors will read, and it sets the stage for the rest of your landing page. However, as much as we may enjoy dad jokes, puns, or pop-culture references, your main headline isn't the place for overly creative copy. It should be functional, and straight to the point.
Your main headline should tell your visitors what they will get out of your landing page, and if it makes sense, remind them of your USP. Keep your main headline punchy and as short as possible.

3. A Supporting Headline
Since your main headline needs to get right to the point and inform your visitors about what they will be getting, it may not be enough to give your visitors all the information they need.  This is where a supporting headline can come into play.
A supporting headline can be a short paragraph (or sub-heading) following the main headline. Its main purpose is to provide a little bit more information about your offer, and what your visitors are going to get.
However, you shouldn't rely on your supporting headline to explain your main headline, or what your landing page is all about. Your main headline should be able to stand on its own. As its name suggests, the supporting headline should support the headline.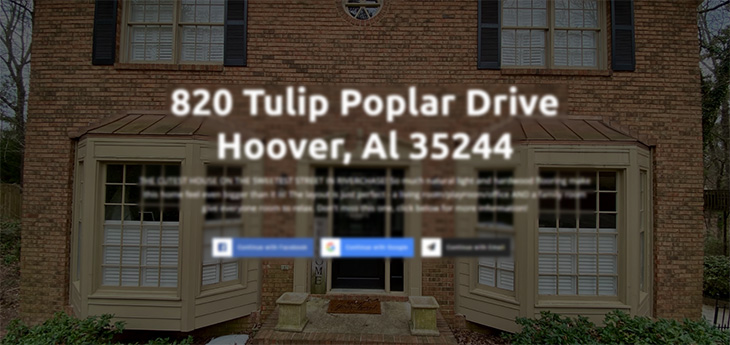 4. An Attention-Grabbing Visual (The Hero Image)
In marketing speak, the featured, eyecatching image found near the top of the page is called the Hero image. The hero image (which can at times be a video) is the first and most prominent visual element on a landing page. As such, it should continue to carry forward the intent of the landing page, as well as your USP.
However, there's no rule that dictates where you should place any images in your landing page. However, whatever image you choose, make sure it complements your landing page, and doesn't detract from its message.
For example, if your landing page is made to promote a specific property, your hero image could be an exterior shot of the house, an immaculately staged shot of the living room, or an animated snippet of the property tour.

5. Benefits And Features
A common truism in marketing is that whenever you promote any product of service, you should always focus on the benefits your service provides, not the features. That's because what clients really want out of any service or product is how it will improve their lives, and aren't just comparing features in a strictly logical and calculating manner.
And while this marketing truism is definitely a good benchmark, there's no reason why you can't mention both your benefits AND features.
For example, in the landing page above, Allison Burleson mentions how the natural light and hardwood flooring (features) make the home feel bigger than it is (benefit). And the layout, which includes a living room, playroom office, and family room (features) gives everyone in the house enough space to relax (benefit).

6. Social Proof
"The best salesperson in your company isn't actually the best," said Neil Patel, one of the best digital marketers in the world right now. "Instead, the best salespeople are often your past customers. People want to hear from other people's experience."
Social proof is one of the most powerful tools you can use in marketing to help convince people that you are a trustworthy person. It's the re"ason why companies are willing to spend millions of dollars just to get a celebrity to endorse their product in a 30-second ad. Simply put, social proof works.
On a landing page, social proof takes many forms. Some of them include:
Direct quotes from client.

Case studies (or links to case studies).

Video interviews or testimonials.

Review scores from sites like Yelp, Google My Business, Facebook.
But in order to make social proof work for you, you should keep two best practices to keep in mind.
First and foremost, don't fake your social proof. Fake social proof may work for YouTube influencers showing "how excited they are about this amazing mobile game", wink wink, nudge nudge. But in real estate, where buyers are making the largest purchasing decision of their lives, there's far less tolerance for fakeness. And if people smell shenanigans, you're going to have a hard time winning back their trust.
In short, only use REAL social proof. If you want to feature a direct quote from a client, make sure you include the client's real picture and name.
If you wish to include a video testimonial, make sure it covers the what, when, where, who, why, and how of their real estate experience with you.
While getting a real testimonial may take time and effort to put together, it's always worth the trouble. Always resist the temptation to use fake stock photo clients and fake names.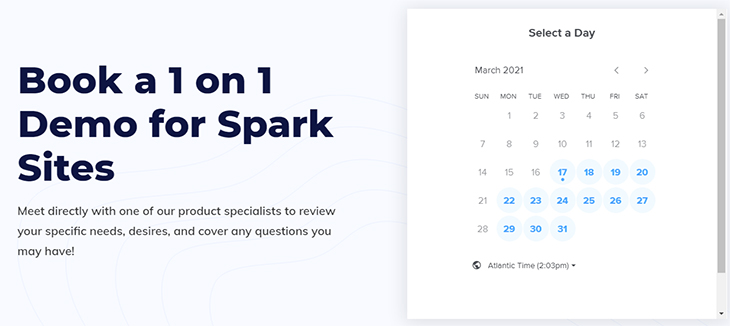 7. A Call To Action (CTA)
Your call to action is the backbone of your landing page since this is the mechanism that helps you accomplish your conversion goal.
When it comes to CTAs, there are lots of options to choose from. It could be a short form that collects your client's information,  an appointment setting calendar, or a "continue with Google/Facebook" type of button that automatically collects your client's info.
While we could write an entire article about CTA design, we're only going to mention three of the most important design elements you should include:
Avoid boring, overly used buttons with text such as "click here" or "submit." Instead, use conversational language. If you're offering a buyer's guide, you could make the button "take me to the guide." If you're requesting their email and full name so you can show them a new, not-yet-on-MLS listing, the button could read "show me the property."

If you're going to use a form, keep it as short as possible, and only ask for the bare minimum.

Make sure your CTA button stands out from the background and is easy to find. If possible, make sure it's visible as soon as the visitor arrives at the landing page.
Get rid of navigation elements
Don't include a navigation bar or links to other pages on your landing page. The only clickable links should be your call-to-action, or the "submit form" button on your landing page.
By limiting your visitor's navigation options, you increase the likelihood that they will convert, and won't get distracted by something else. If they wish to leave, they would have to close the window or tab.
Conclusion
A landing page is an essential part of ANY digital marketing strategy. Make sure you use them. And if you need an amazing website tailored specifically for real estate marketing AND includes all the landing page construction tools you need, check out AgentFire's Spark Sites, #1 rated for several years in a row.
And the best part? You can try out all of its amazing features for free with our 10-day trial.
And if you want to stay up to date on all of our free and valuable content, subscribe to our newsletter. We publish valuable articles and guides such as this one regularly. That way you can constantly improve your marketing skills, and become a more effective real estate marketer.
Check out this article next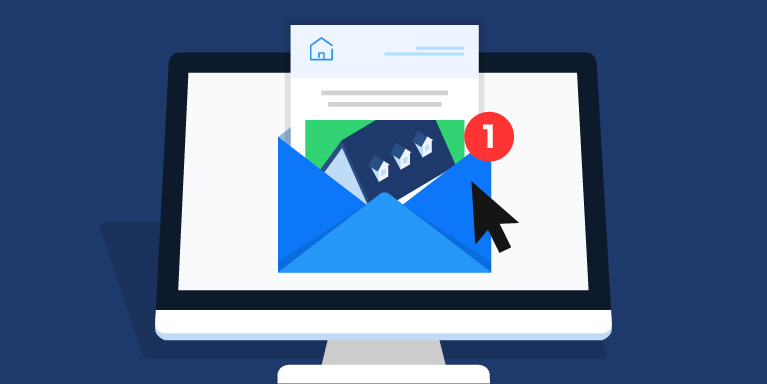 How to Create Real Estate Marketing Emails That Work
Have you ever tried sending a real estate marketing email, but didn't get the results you wanted? If so, you're not alone. It's easy to try …