Your leads need to be in all the right places, in exactly the right workflow. With custom lead routing, you have the power to take complete control over exactly where leads are routed before they even reach your 3rd party CRM or drip campaign.
Do you utilize more than one lead follow up service?
Then you know how frustrating it can be to have to deal with creating workflows after the lead has arrived. Reduce the need for complicated workflows and target audience filtering ahead of time with custom lead routing from AgentFire.
Our custom Lead Manager provides you with much tighter control over where each lead is going before it ever even exits your site.
Easily isolate for your hottest leads, and maintain simpler, more effective follow-up strategies.
Take comprehensive control over individual forms as well as whole product environments, and even create exclusions to those rules.
Options include routing by action, which allows you to select a lead type as a source, as well as routing by the source which allows you to select and route leads from forms found on specific pages. Add exceptions to these rules or compound multiple rules to ensure that every lead is optimally being delivered to exclusively the right platform.
Lead routing by action ensures that your Home Valuation leads are prioritized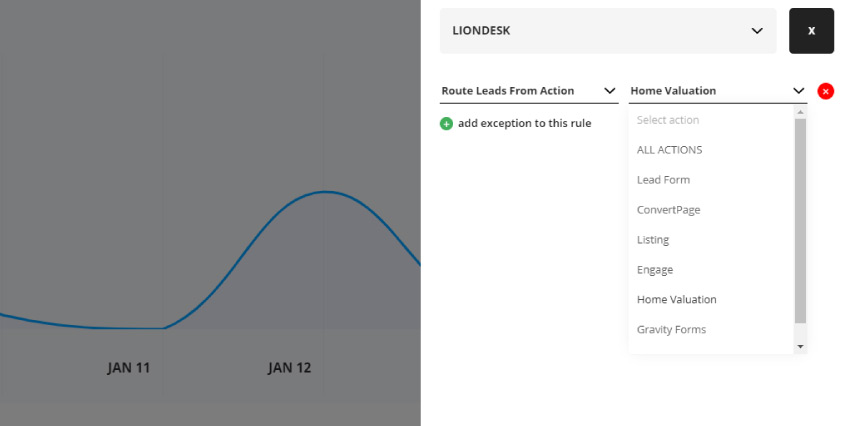 Some lead types just unique response workflows.
Often, those needs are found outside of your average CRM drip campaign.
Ensure good relationships are formed with your potential customer by leveraging the most effective technology providers available.
For example, leads originating from the Home Valuation plugin, you can optionally route all leads directly through Zapier to TextMagic so that any inquiries which include a phone number can be automatically texted confirmations, updates and retention offers.
Choose to route leads by the source to isolate for forms on a specific page or post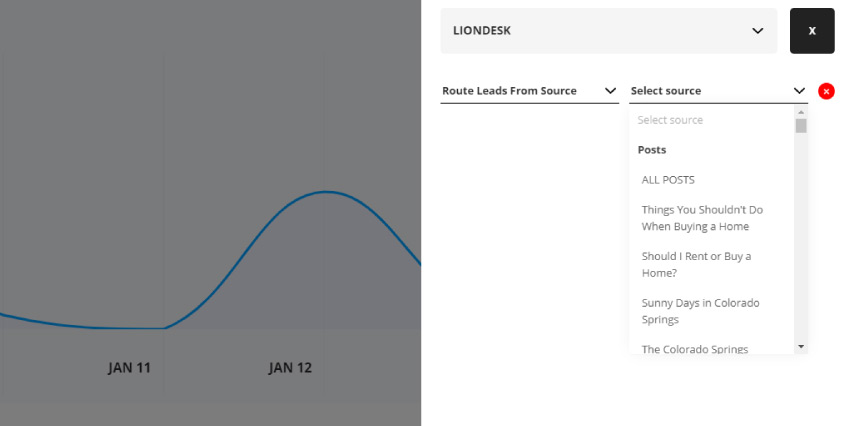 You can also Easily route leads from forms on individual pages, posts, team member profiles, area guides and more.
Using a special call-to-action on a single page of your site?
Take full control over exactly which 3rd party systems these leads route to.
Your workflows in your CRM, MailChimp campaigns, lead management services will be much simpler to handle when you already have the filtering done ahead of time.
Have a question about lead routing, or custom lead routing options? Check out our tutorial overview on our support center.  If you have further questions, reach out to our support teams anytime you need. 
Want to know more about what we can do for you? Head to our Homepage to start your free trial on a Spark site today!