Discover the most effective ways to leverage sold real estate listings to supercharge your lead generation and branding. Learn how to use past sales to create social proof, expand your client base, and unlock valuable market insights.
Congratulations! You've just made another sale or found your clients their dream home! Now that the heavy loading is finished, this is around the time you'd go back to cold calling and scanning your CRM for lukewarm leads. But did you know that lead generation could be so much easier if you just used your recently sold listing?
Potential clients love to see that you've successfully sold homes similar to their dream home. Showing off your sold listings is the proof a prospect needs to trust you with their home sale.
The key is knowing how to integrate sold listings into your marketing strategy in a way that communicates your strengths and effectively encourages clients to take action.
What is Sold Data?
In real estate, any data relating to recently sold properties is considered "sold data". This data typically covers the sale price, property details, and amount of time that the property was on the market before it was sold. Prospects research sold data for a variety of reasons, from curiosity to making costly real estate decisions.
As a real estate agent who openly provides this data about your listings, you position yourself as a trustworthy and informed professional  with the professional background to prove it. This is the beginning of peaking your client's interest and starting a professional relationship.
Why are Sold Listings Useful?
If someone wants to hire you to help with something as important as selling their home, they need to be sure that you are qualified and able to produce the results they expect. Instead of relying on promises and catchy one-liners, sold listings physically show clients that you are the right person for the job.
Get A Free Personal Demo
Ready to revamp your real estate marketing strategy and dominate your hyperlocal area? Our expert web designers will show you how. Click the button below for a free 30-minute demo of our AgentFire Spark Sites.
How to Use Your Sold Listings in Your Marketing
Website
Your website is the first place prospects go to learn more about you and what your real estate business has to offer. You should have your statistics and recently sold listings in a location that is easy for clients to find.
AgentFire websites are designed intentionally to put testimonials and past sales in front of your clients. Speak to our designers about how you can use your past listings to promote your services through your website. Some of our clients choose to use sold data with our Home Values tool and market report. This way, your web visitors can search to see what the average home in their hyperlocal area is going for.
Marketing reports give you the opportunity to use sold listings to market homes by integrating them into a comparative market analysis.
Select Relevant Keywords and Focus on SEO
What is one of the first things you do when looking for someone to preform a particular service? Most likely, you search up their most recent work. To make sure clients find your most recent sales, take a moment to consider what keywords prospects use to find your listings in a particular area.
Use keywords on your website and Google ads that target the words and phrases associated with your real estate business and each individual listing. These keywords should be specific to your sold data, not just general keywords related to your website. For example, try " 2023 listing price of semi detached homes in Toronto" v.s. "John Smith Real Estate".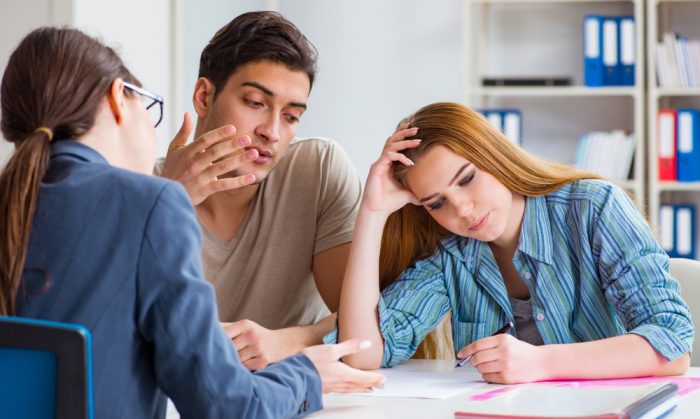 Partner with Potential Buyers that Lost Out
Every potential buyer who has lost out on your recently sold listing is a potential lead for your next listing. Make sure to capture the details of each visitor at your open houses or each prospect that makes an offer on your listing. Use this contact information to nurture them over the next few days, weeks, or months.
These prospects are especially promising because you already know what niche and detailed home specs they are looking for. When you have other listings that could spike their interest, you can reach out to their buyers' agent or to the clients directly.
Signage
Signage an oldie, but a goodie. Just sold signs are a classic and effective way to quickly grab attention from passerbys. Those who are already in the area are likely residents, those interested in moving to the area, or those who may consider moving in the future.
Plus, the return on investment for real estate signs in astronomical. The same signs can be used for years to come at a cost of less that $50 and can bring in a notable amount of hot leads. In fact, KBBMedia Corp has reported that nearly 9% of buyers have found their dream properties from signage.
Mailers
Real estate farming is a lot like real farming: you plant seeds in a particular area, stay patient, and nurture them until they grow.
If you've recently sold a home in a specific hyperlocal area, develop and deliver mailers to inquire about any potential buyers or sellers near by. AgentFire clients can work with our designers to create branded and affordable mailers as part of our logo and branding addon.
Social Media Platforms
Every social media platform offers a wealth of post options to promote sold listings: reels, carousels, video, stories, the list goes on. To find out what social media channels work for you, check out these articles: Social Media Marketing.
For now, let's dive into how to include sold data into your post content.
From expired to sold: Show how you turned an ignored property around.
Happy new owners: Include video or photos of your clients and their new home.
Prices near you: Spark curiosity by focusing on nearby home sale prices.
Strategic staging: Show before and afters of how a home was improved and sold thanks to the help of professional staging.
What we learned: Talk about what you or your buyers learned about choosing the right house.
Email Newsletter
Make it easy for your clients to checkout your recently sold listings by including them in your email newsletter. It's as simple as adding a hyperlink to your footer that communicates "Check out the awesome three bedroom we just sold in Southern San Diego" or adding a few linked images of your sold listings to a new, short section of your newsletter. Choose an impressive photo and only feature one or two listings at a time. Even readers who aren't considering buying or selling won't be able to resist taking a look.
Get A Free Personal Demo
Ready to revamp your real estate marketing strategy and dominate your hyperlocal area? Our expert web designers will show you how. Click the button below for a free 30-minute demo of our AgentFire Spark Sites.
Storytelling
A well-written story can attract in several of the right buyers who are ready to pay more than expected for your listings. Get to know your typical buyers and what stories touch them and spark their interest.
Although you may have already sold your listing, a listing description that paints a picture of a sensational sunset or beautiful public facilities shows clients what they can expect in nearby properties.
Cold Calls
Cold calling is a classic real estate marketing technique to find new leads and strengthen relationships with new or old clients. Integrating helpful and tangible sales data into your cold calling scripts can seamlessly communicate the quality of service you provide and what clients can look forward to.
Here's an example:
"Hi, this is Joe from BrickHouse Brokers. I recently sold your neighbors home for $50,000 over asking with multiple offers. I am in contact with other buyers who want to buy in the area, and I was wondering if you or someone you know is contemplating selling their home?"
Conclusion
There are innumerable ways that you can turn your recently sold listing into a brand new opportunity for high quality leads. With the tips above, you have a foundation for how to get started and leverage your sold listing to attract the right clients.
If you want more in-depth articles, tactics, strategies, and advice – subscribe to our newsletter. And if you want to dominate your hyperlocal real estate market, check out AgentFire's Web Designs, #1 rated for several years in a row.
And the best part? You can try out all of its amazing features for free with our 10-day trial.
Check out this article next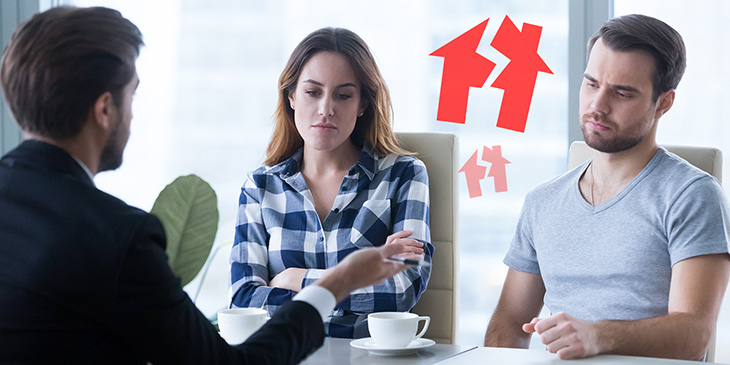 7 Facts Realtors Need to Know about Divorce, Bankruptcy and Selling or Buying Real Property
Like any other professional, you as a realtor serve the whole client, not just a transaction. It is important that you know something about the nexus …