Apply these marketing strategies to unlock new opportunities in any real estate niche. You'll gain a firm understanding of how to target specific niches effectively by speaking their language and meeting them where they are.
Niche markets require special attention to marketing. Niche clients have special preferences, needs, and unique interests. To succeed in a niche market, real estate professionals need to tailor their marketing strategies to resonate with this highly- specific audience.
After conducting detailed research on the local population, location, and average income, don't sell yourself short with the wrong marketing strategies.
For example, if you are a real estate agent in Seattle who notices that more families with children under 13 are moving to SouthEast Redmond, you can refine your niche to focus on families relocating to this area from out of town. However, your marketing materials should be specific to target these types of families, not the entire population of areas surrounding SouthEast Redmond.
If you know how to best target your real estate niche, you have the opportunity to be a big fish in a small pond – if you know what I mean. However, many niche agents continue to serve the average home buyer, in addition to giving their niche special attention. As an agent, you can combine both audiences by producing a wide range of marketing materials that address both.
Because niches are so specific, buyers and sellers have a careful eye on their agents. You can expect potential clients to ask, "Do you understand the niche? Are you capable of delivering me exactly what I need?"
Learn everything you need to know marketing to a real estate niche so that you can take your stake in the local housing market.
About Real Estate Niches
Specializing in a real estate niche is an excellent way to build close relationships with a community and monopolize that corner of the real estate market. If you can focus on a particular market by filling a specific need, you can receive a huge influx of clients. Some niches include:
Apartment Buildings
Luxury real estate
REOs
Second Homes/ Vacation Homes
Foreclosures
First-Time Homebuyers
Commercial Offices
Divorcees
Get A Free Personal Demo
Ready to revamp your real estate marketing strategy and dominate your hyperlocal area? Our expert web designers will show you how. Click the button below for a free 30-minute demo of our AgentFire Spark Sites.
Why Focus on Niche Markets?
1. Reduced Marketing Costs
The better you can address your potential clients, the less money you waste. Focusing on a specific client profile will help you reach your best prospects more effectively than casting a wide net. Plus, you'll keep a chunk of your marketing budget in your wallet.
High-converting marketing campaigns are easier to create when you can target the detailed needs of clients within a niche. For example, it's possible for real estate agents to boost their rankings by focusing on select keywords. Imagine targeting keywords such as "Pheonix Condos for Young Professionals" instead of "Pheonix real estate".
Paid advertising, including PPC, is also less expensive when your focus is narrow.
Lower Competition
Like we said before – small pool, big fish. The small, niche real estate markets make it easier for agents to speak directly to their prospects through email, calls, digital content, mailers, etc. In due time, the entire community within your local niche will know who you are.
Agents using a more general marketing approach will have missed the opportunity to connect personally with individual clients. Within a smaller target group, it's easier to network and advertise strategically.
Better Targeting
Having your client profile confined to a very specific identity, style of living, economic standing, etc. makes it easier to focus your marketing efforts. When you know exactly who you want to reach, it's easier to make smart marketing choices and feel confident about them.
Is something in your niche marketing strategy not preforming as expected? It's easy to make smart adjustments when you have a clear image of the target you want to hit.
Happier Clients
When you're not constantly bombarded with masses of potential clients you know nothing about, you can put more focus on the quality of your interactions. Because you understand your niche and therefore understand your clients, your expertise will shine through all of your communication including personalized emails, social media posts, and calls.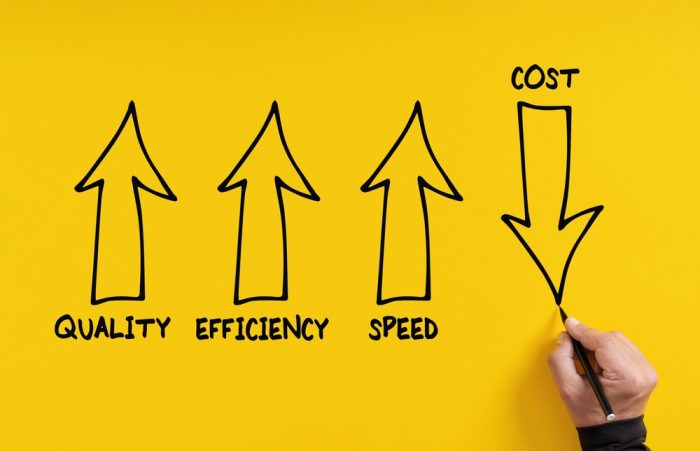 How to Do Niche Real Estate Marketing
Create a Client Profile
Itemize the qualities of your ideal client in a detailed client persona for buyers and sellers within your niche market. A client persona is a fictional character, built to represent your typical clients.
Client personas are easy-to-reference reminders of who you are trying to target with your marketing.
Social Proof
Social proof is the fastest way to help new clients build confidence and trust in you. Learn how to gather testimonials from clients and place them front of centre on your website and other online platforms. Feature the testimonials with the most industry-specific words, first.
Become a Local Expert
Homebuyers want to know that they have an agent who can help guide them beyond just which nearby properties are on the market. Niche real estate agents should deeply understand the lifestyle that clients within their niche live, where they like to spend their time and how, their rough demographic information, and hobbies – at the least.
Imagine being a foreign client moving to a new neighbourhood to work in a location-specific industry. Would you feel more comfortable with an agent who has worked with dozens of people in a similar situation or one who has to learn about your unique situation as they go?
Analyze market trends, pricing, and demographics in your niche. This research will serve as the foundation for your marketing plan.
Join Local Clubs Within Those Niche Markets
What interests do you share with the community in your niche? Where do people in your niche gather?Maybe you serve an affluent community in a warm climate and you also enjoy tennis. If many of your clients are have the same interests, the tennis club could be a great place to network and gain new business. These relationships can be game-changers in your real estate career.
You can also seek these networking opportunities more formally by attending niche-specific events, joining relevant associations, and working with businesses that cater to the same audience.
Create Tailored Content
Educating your prospects on their own market is one of the best ways to gain their respect and trust. For example, if you are selling beach homes, publish online content about safety guidelines, nice local spots by the beach, and unique spots to watch the sunrise. Relevant and specific tips prove that you know what it's like to live your client's lifestyle.
Take it a step further and consider writing detailed reports for different groups within your niche. For example, within the category of beach homes, you could break it down into condos, beachfront homes, best beach areas for families, etc.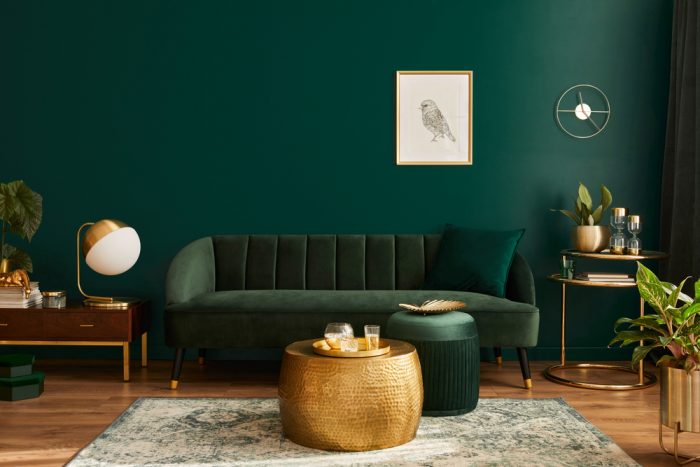 Staging
When preparing your property listing for showings or listing photos, make sure that you choose the decor your prospects are most likely to gravitate to (and use high-quality photos!). Highlight the special qualities of your niche properties, whether it's a lake view, modern amenities, or historical significance.
Also, consider the format through which you share listing photos. For example, videos are easier to operate and more detailed than 360 virtual tours, so they may be the best option for retirees.
Customize Your Brand
Does your brand resonate with how your clients see themselves? For example, consider the impression a real estate sign with wild colors and messy graphics would leave on a clientele of older, luxury buyers. Your branding should match the culture of the clients you serve. The right color schemes, language, font, and other design elements are opportunities to connect with your target market.
With AgentFire you can be sure that your branding will be clear and consistent across all marketing platforms and materials, from your website to your door-hangers.
Referrals
It's likely that people within a specific real estate niche, especially if they are location-based or career-based, are well connected to each other and may know similar people looking for properties.
The good thing is that if your clients are happy, they will quickly become your biggest advocates and get your business rolling quickly. If you are applying to right strategies and actively trying to get referrals with no success, you might be in the wrong niche or working with the wrong submarket.
Check the turnover rate for your target clients using MLS. Review your competition by checking previous sales and activity. It's much harder to appeal to a niche that is already oversaturated.
If you can find a subsection of the niche market you want to serve, you won't struggle with as much turnover or competition.
Trends and Keywords
Which topics are your clients most concerned with? Use Google Trends to find out what clients within your niche are interested in and note them down. Start with about 10 and use these topics to phrase your content. Don't forget to throw in related keywords!
Content can include everything from videos, articles, blogs and more.
Conclusion
With a blend of knowledge about real estate niche markets and creativity, you can find stand-out success in your real estate niche. Regardless of the property type, if you apply the same niche marketing tips, you'll be far ahead of many agents who use broad and unspecific marketing.
If you want more in-depth articles, tactics, strategies, and advice – subscribe to our newsletter. And if you want to dominate your hyperlocal real estate market, check out AgentFire's Web Designs, #1 rated for several years in a row.
And the best part? You can try out all of its amazing features for free with our 10-day trial.
Check out this article next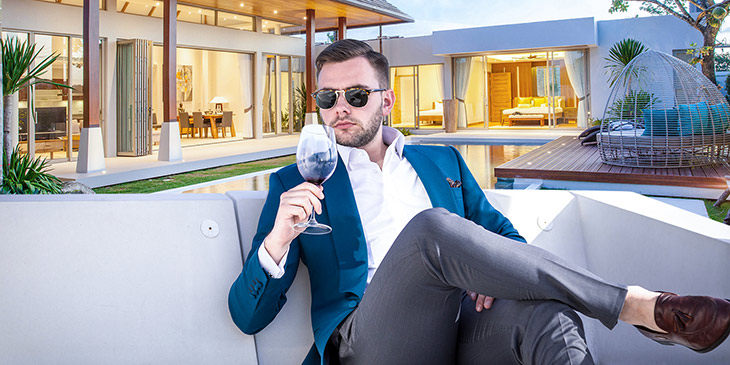 How to Become a Luxury Real Estate Agent
Luxury real estate is one of the most coveted real estate niches, and one of the most profitable. But how do you join it? And is it worth the effort? …