Pinterest is an often overlooked social platform when it comes to real estate marketing. But if used correctly, it can be just as effective (if not more so) than other social media giants, such as Facebook and Instagram. Take a look at 11 tips on how to use Pinterest in your real estate marketing.
Pinterest might not be the first platform that comes to mind when you think of real estate social media marketing. After all, what likely comes to mind when speaking about Pinterest is fashion, cooking, DIY home decor projects, etc.
The reality, however, is a little bit more nuanced than that. That's because this platform boasts a diverse user base that covers just about every demographic, interest, services, and products. 
Still not convinced whether Pinterest is for you? Consider this: buyer intent among Pinterest users is VERY high, with over 90% of its users using it to guide their purchase decisions for new products.
Of course, for most people, real estate is not exactly something you can impulse buy. For most of us, a home is the most expensive thing we'll ever buy. So how can you leverage a social network geared more towards instant gratification to your advantage as a real estate agent? 
The answer is much simpler than you think.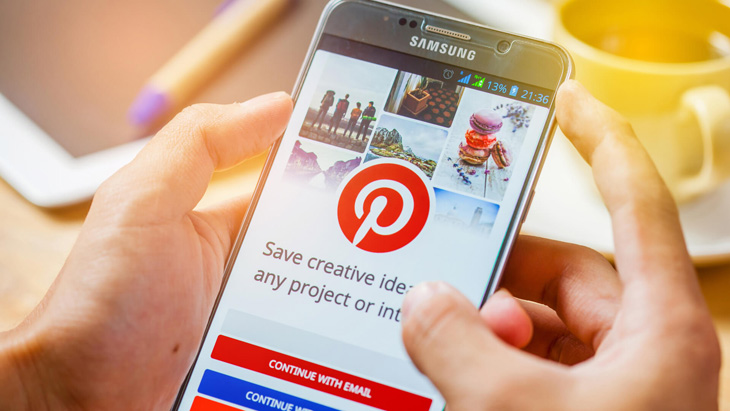 What's The Deal With Pinterest? 
Pinterest is a social network in which users explore, share, and store visual content they find inspiring, helpful, or simply entertaining. 
In a way, you can think of Pinterest as a virtual scrapbook where everyone can "pin" (add) their little clippings to a board, or copy those pins and put them in their own boards (folders). These pins and folders can then be shared and discovered by other Pinterest users.
This process is a fun and exciting way for individuals to keep track of pins they want to see again or come back to later. In fact, this is part of the appeal of Pinterest: discovering and pinning new items related to your interests.
Real estate agents can take advantage of this by creating boards to accumulate and present interesting content they themselves have created, or they found elsewhere. This allows the agents to establish themselves as the go-to source of information for any topic they wish to curate.
But as with any form of social media marketing, your primary goal is not just to put together the nicest looking board or the most exciting newsfeed. You're not just doing this for fun, you want your efforts to turn into actual profits.
And as with ANY social media marketing, the basic, big picture strategy is the same:
You attract a lot of desirable traffic to your social media profile
You use calls to action to direct that traffic to your website
You convert your website's traffic into leads by means of landing pages, additional calls to action, content marketing, etc.
How NOT To Use Pinterest
A common mistake that may real estate agents make with Pinterest (and, to be honest, all social media) is that they treat it as another MLS. In other words, these real estate agents simply dump their listings in their social media accounts and hope that this will attract buyers. 
Please don't do that.
Remember that social media marketing is about SOCIAL interaction. Your focus should be on building connections and improving your real estate business's brand recognition. If all you do is post pictures of your listings, you simply won't achieve that.
That's not to say that you should never post any listings. But do so sparingly, and as a supplement to your brand-building efforts.
Now that we got that out of the way, the first thing you need to do is create a Pinterest account.
1- Create a business account
Do you already have a Pinterest account? If not, that's the first place to start. First things first, go to Pinterest.com, and open up a new account (if you don't have one already).
Next, spend some time getting used to its user interface, and learn how to create pins and boards.
Here's a couple of tutorials to help you do just that.
If you want to leverage Pinterest to the fullest extent, then you will have to set up a business account. That's because unlike the personal version, it gives you access to a wide range of marketing tools. 
These include the analytics platform and the paid advertising feature. Both of them are essential for getting an in-depth look at your audience and for helping you implement a marketing strategy that is purposeful and well thought out. 
But don't worry, creating a business account in Pinterest is very simple.
Sara Nguyen has a great tutorial on it.
2 – Decide what kind of boards to create
Before you get started creating content, you need to do a bit of planning and think about what your audience wants.
Are you a buyer's or seller's agent?
Do you focus on first time buyers, downsizers, investors?
Are you in commercial, residential, industrial real estate?
What does your target audience find valuable, interesting, and share-worthy?
Here are a few ideas to consider:
Home improvement/renovation ideas: Create pins that show home improvement or renovations that can raise the value of their home. You could also include tutorials for summer or winter home painting projects, photos of homes you have helped remodel, etc.
Neighborhood resources: Which are the top restaurants in your area that offer take out? Where can you get the best cup of coffee? What are some free outdoor activities to do in your area? What are your favorite hole-in-the-wall shops?
Buyer and seller resources: Which lending institutions in your area offer the best rates? Any professional stagers you recommend? What are your top moving tips?
Hobbies: Why not share some resources about hobbies you enjoy that some people in your neighborhood might enjoy trying out?
What some more ideas? Here's a list of 72 blog ideas that could easily be turned into pins.
3 – Create brand consistency with your pins
Like in most social media platforms, Pinterest users are constantly fighting for your attention.
In fact, Pinterest is one of the worst offenders in this regard. Its news feed is notoriously crowded, and the average user is greeted with a sea of pins on a daily basis. 
The only way to stand out in this space is to create a visually appealing brand that grabs the attention of the audience. 
This can be done by using a combination of appealing and easily identifiable color schemes, fonts, imagery, logos, and other visual elements. This will allow you to not only stand out in front of the crowd but also craft your own unique and recognizable visual identity. That way there will be no mistaking which stuff was produced by you.
Of course, that's easier said than done. It's tough to know where to start if you have no point of reference, and if you're not a graphic designer yourself. That's why it's an excellent idea to see what your competitors are doing, as well as well-established Pinterest real estate marketing experts, and borrow some ideas from them.
A good example of a real estate firm that has managed to create a recognizable and consistent brand on Pinterest is The Rental Girl.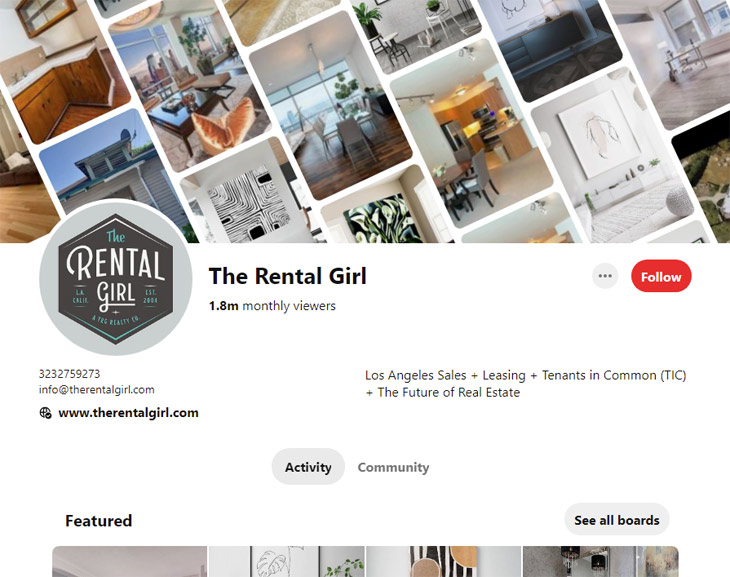 The company's page features two key elements that make up the basis of Rental Girl's visual brand: professional photographs of luxurious rental properties and minimalist home art. 
4 – Keep SEO in mind
I know, I know… You are probably tired of hearing about SEO and all its wonders. But we bring it up all the time because it's simply indispensable if you want your business to be found by search engines. 
Pinterest is a highly visual social network, with some pretty advanced image searching functions. But many users start their Pinterest searches by means of Pinterest's search bar. And guess what? This one takes a text input.
Luckily, incorporating good SEO into your Pinterest real estate marketing is a relatively simple process.
What kind of SEO practices should you keep in mind?
Choosing the right keywords, and an SEO friendly username and URL are some of the most important ones
First of all, choose an SEO friendly username. In other words, pick a username that relates to your real estate business, and/or what your clients will search for.
Next, write concise and keyword-rich pin descriptions for each photo that you post. This will make your content easier to find on a Pinterest search, as well as in Google. 
But don't just spam your Pins with keywords. Make sure your descriptions sound natural and real.
Here is an example of a Pin description that is properly optimized for search engines.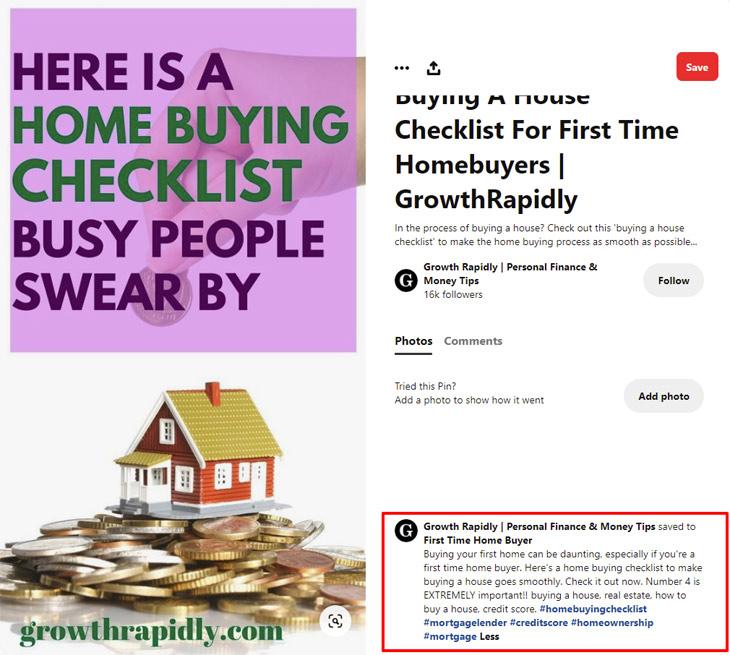 As you can see, this description satisfies all the basic SEO requirements. It is straight to the point and contains two well-researched real estate keywords: "First time home buyer" and "Buying a house."
5 – Use hashtags to zero-in on the ideal audience
Much like the rest of social media platforms, Pinterest employs hashtags as a way to categorize content and facilitate navigation for users. You can leverage this feature to make it easier for your target audience to find your pins.
While there are several methods that you can use in order to find effective hashtags, looking at what others in your niche are doing remains the simplest and most practical option.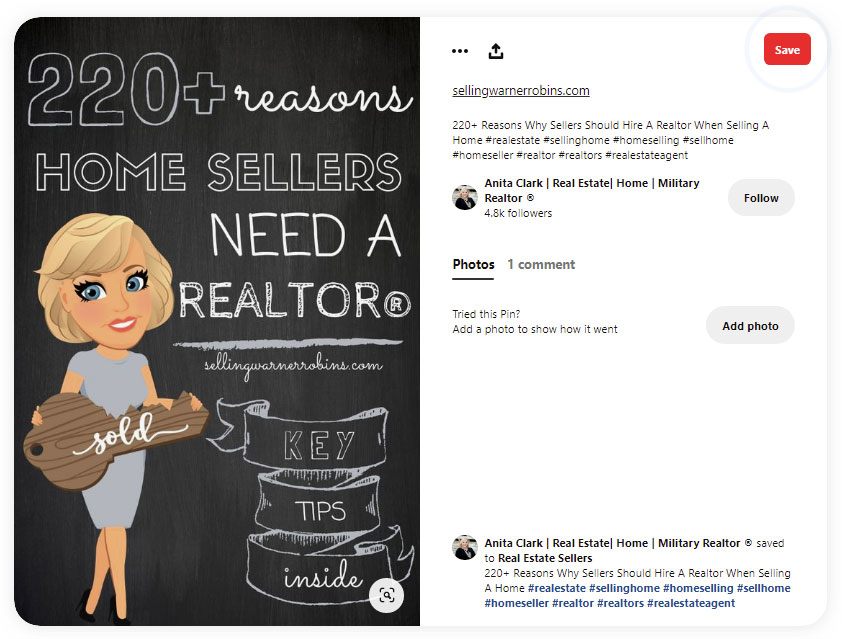 Anita Clark does an excellent job of using the right amount of hashtags in this pin. They are relevant to the topic at hand (220+ reasons home sellers need a REALTOR® ), and she doesn't use an excessive amount of them.
Get Our Pricing
Want to dominate your hyperlocal real estate market? Then you need to check out AgentFire's Spark Sites.
Click the button below to learn more about pricing.
6 – Implement a long-term content strategy
One of the main reasons why many marketers fail to get anything out of Pinterest is the insistence on creating short-tail content. In other words, broad content that is supposed to appeal to a large number of people.
It's easy to see why this may sound like a good idea. But this broad approach doesn't work. Not only is the macroeconomic space dominated by massive website aggregators such as Zillow, but Pinterest is not well suited for this type of content. 
Unlike Facebook or Instagram, it can take a while for Pinterest content to start generating leads. That's because the main way you will get new leads is by attracting them to your website by means of calls to actions on your pins. 
Advertising a virtual open house that will take place in 2 days does not make much sense. But offering content with a longer shelf life, such as a top 10 list of new neighborhoods that are worth investing in your area is far more likely to attract interest for the long run.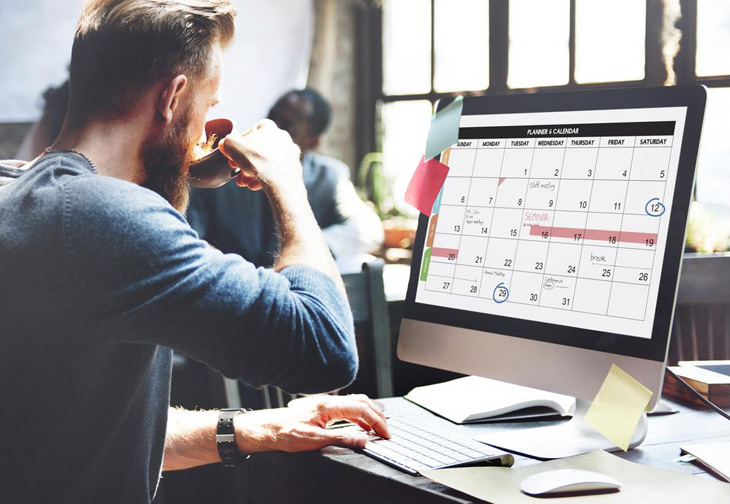 7 – Stick To A Posting schedule
The visual aspect of your brand is not the only thing that you should be consistent about. One of the keys to ANY successful content marketing strategy on Pinterest is sticking to a posting schedule. 
Start with at least 3-5 pins a day and make sure that your posts are spread out throughout the day. 
The good news is that you won't have to do this manually. There are several tools that can help you schedule your posts in the most efficient manner possible. One tool that I particularly like is the Tailwind app. 
This is a simple tool that allows you to create a personalized posting schedule in a matter of minutes. It boasts an intuitive dashboard that is easy to navigate and its use requires very little technical prerequisites. 
On top of helping you schedule your posts, Tailwind also provides you with valuable insight into your profile's engagement and reach. 
This data includes a virality score that measures how much your pins are being repinned across your profile, an engagement score that assesses the level of interaction that your pins are receiving on a per-follower basis, and an engagement rate that measures how your content is resonating with the audience as a whole.
8 – Contribute To Real Estate Boards
Building a brand on Pinterest cannot be done in a vacuum. It is a social network after all.
Joining various groups and engaging with the community is essential to growing your own audience. By being an active member of these groups and sharing high-quality content that provides value to the community, you will be able to draw in a constant influx of new followers. 
You can either join boards that focus on real estate in general or ones that deal with individual markets. Regardless of which option you choose, the growth rate of Pinterest coupled with its immense user base ensures that you will never run out of new boards to join.
9 – Use Paid Advertising
While there are several ways to market for free on Pinterest, we have to admit that paid advertising should always have its place in your marketing strategy. 
The advertising features of the platform are highly advanced and there is no reason not to utilize them to reach the widest audience possible. More importantly, Pinterest allows you to target a demographic based on location, which is a critical factor when it comes to real estate marketing. There are several types of advertising campaigns to choose from. 
From what I gathered after looking at a few case studies, traffic campaigns seem to be the ideal option if you are new to the platform. Not only are these campaigns easy to set up, but they are also the most cost-effective type of ad since they only charge you for the number of clicks to your website.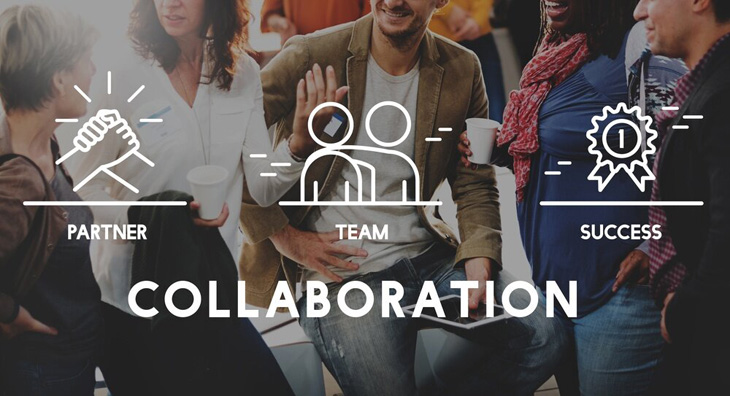 10 – Collaborate With Other Users
Collaboration with other real estate agents is essential to your success as a real estate agent in the real world. The same can be said about Pinterest marketing.
When you collaborate influencers and real estate agents with a sizable audience, you would be able to attract some of that traffic your way. This can be a win-win situation for both because you would also be sending traffic their way.
Finding someone to collaborate with should be fairly easy. Here is how you can do so in a few easy steps:
Look for local real estate Pinterest boards and influences who have a large following. Join those boards, and reach out to those influencers.

Send a friend request to the influencers that you picked. Keep in mind that you can also reach out to them on other platforms or via email.

Go over the influencers' content and try to get an idea of their interests and preferences. This will enable you to personalize your pitch.

Start your message with a friendly greeting to set a positive tone.

Keep the pitch short and to the point and make sure to outline what you bring to the table right away. Offer to promote their business on your page or on other social media platforms.
11 – Stay Organized
Pinterest is all about visuals and can be a bit underwhelming. But this also means that the platform lends itself to a lot of creative quirks when it comes to posting and sharing content.
That's why it's important to organize your pins. Start by creating separate boards for each facet of real estate; one board for neighborhoods, one for the housing market in general, one for home improvement, etc…
On the flip side, this also means that users who fail to create a visually appealing feed will be left behind. While you don't have to go all out with the colors and effects when setting up your profile, you still need to keep everything tidied up and organized. 
The Bottom Line
As of the time of writing this article, Pinterest is still underutilized in real estate marketing. This is definitely one trend that you should consider bucking. Pinterest is a valuable tool that is ideal for forging relationships with potential clients and getting your services in front of the right audience.
If you want to stay up to date on all of our free and valuable content, subscribe to our newsletter. We publish valuable articles and guides such as this one regularly. That way you can constantly improve your marketing skills, and become a more effective real estate marketer.
And if you want to dominate your hyperlocal real estate market, check out AgentFire's Spark Sites, #1 rated for several years in a row.
And the best part? You can try out all of its amazing features for free with our 10-day trial.
Check out this article next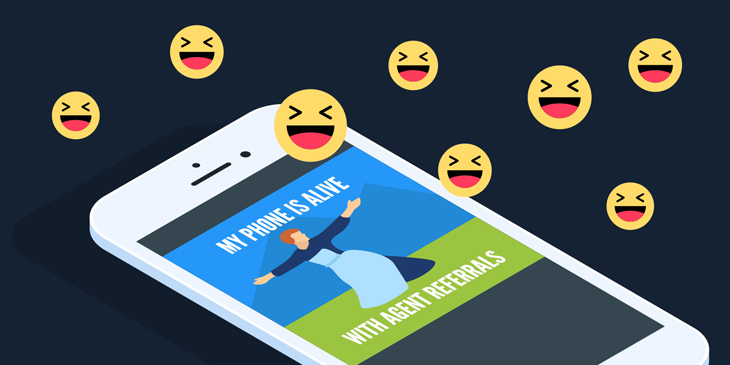 The 100 Real Estate Memes You Need to Share Now
It seems like all we ever talk about nowadays is the coronavirus. And while it's extremely important that you stay well informed about it, at some poi…