Effectively combine the responsibilities of a real estate agent and mortgage broker to maximize opportunities and gain a competitive edge in the field.
Real estate agents and mortgage brokers share several  different skills and professional connections. Real estate agents help clients attain the residential or commercial properties of their dreams. Mortgage brokers play an important role in the process of making that happen. As licensed professionals in the real estate industry, both help their clients obtain residential or commercial properties.
Since they already have a professional relationship with a real estate broker, many clients appreciate their agent's assistance in securing financial aid. However, it takes time and planning to achieve both titles.
Why not use a realtor who is a dually licensed mortgage broker? Many licensed real estate agents know a lot about mortgage lending. Why not make money on the same transaction?
What is the Difference Between a Mortgage Broker vs. Real Estate Agent?
Licensed real estate agents and mortgage brokers both have critical roles in the home buying and selling process, although they each require different training.
Real estate agents help buyers and sellers manage sales of physical properties, while mortgage brokers help buyers source the financing to purchase a property. Put simply: real estate agents are the liaison between buyers and sellers, while mortgage brokers are the liaisons between buyers and lenders.
To be a successful real estate agent, you must have specific hard and soft skills:
Communication
Leadership
Critical thinking
Sales
Show properties and homes
Find properties and homes to sell or for buyers
Negotiate in between and act as a liaison between buyer and seller
Follow the local real estate market
Provide financing guidance (in some cases)
Get A Free Personal Demo
Ready to revamp your real estate marketing strategy and dominate your hyperlocal area? Our expert web designers will show you how. Click the button below for a free 30-minute demo of our AgentFire Spark Sites.
The Role of the Mortgage Broker
Mortgage brokers guide clients through the process of sourcing and securing financing for a mortgage. Brokers typically negotiate the terms of the loan, including interest rates, and take the client's financial creditworthiness into account. Then, they get in contact with financial institutions to find the best loan structure for each individual client. In the case that a loan is denied, the mortgage broker will step in to help clients find another resource.
Once a mortgage broker has found the right loan product for their client, they hand the task over to the lender in order to disburse the necessary funds when needed. Mortgage brokers are experts at finding the best deals for clients among a wide array of options.
Some brokers may develop favorable relationships with specific lending institutions, however they should always pursue what is in the client's best interest.
Mortgage brokers may come from a real estate background but often train in financial services.
Mortgage brokers are typically excellent with:
Mathematics
Negotiation
Communication (both verbal and written)
Analysis
Customer service
In short, the difference between real estate agents and mortgage brokers is the role of  finding properties vs. finding  financing. The mortgage broker will assist in securing a loan, while the real estate agent will focus on the actual home purchase.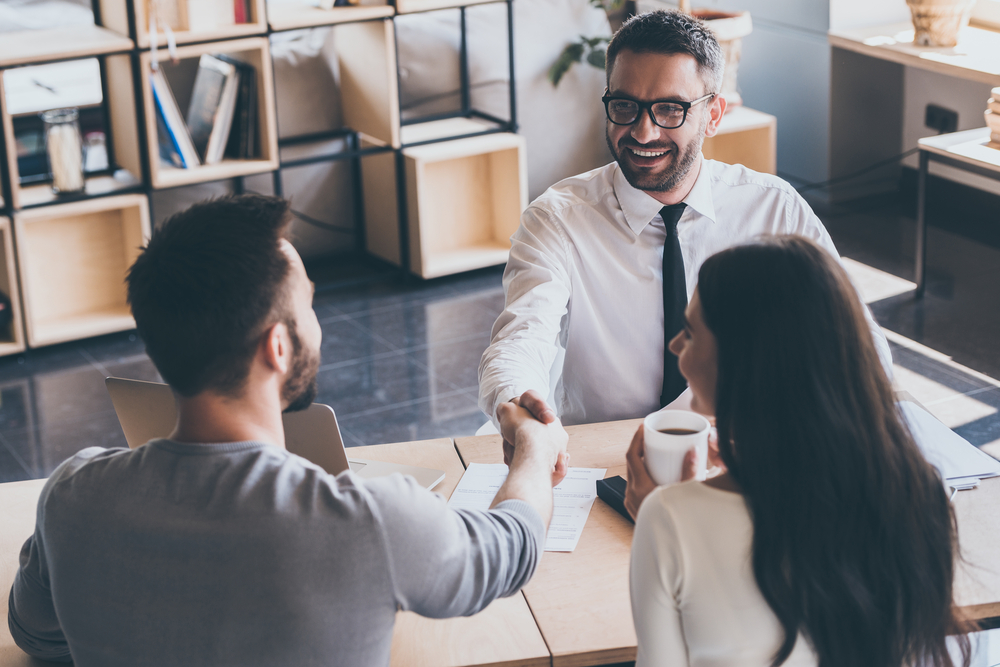 How Do Real Estate Agents and Mortgage Brokers Work Together?
Once an agent chooses a property and signs a contract, mortgage brokers step in to help get it approved. When building a relationship with mortgage brokers, realtors are looking to partner with whoever best serves their clients. After all, agents will often use pre-approval to figure out which properties are within their budget and should be presented to clients.
How to Become a Mortgage Broker in 7 Simple Steps
Here is an example of how to become a mortgage broker in the province of Ontario, Canada. Other provinces and states within North America may have different processes, however they are widely comparable.
Most mortgage brokers have an undergraduate degree, however there are some options such as an education and experience equivalency review process for those transferring from a different career without an undergraduate degree.
Become a mortgage agent first. Mortgage agents work under brokers before becoming brokers themselves. After becoming a mortgage agent (for up to 2 years in order to acquire your level one and level two license), you are legally permitted to work with every type of mortgage lender.
After gaining experience as a mortgage agent, you will qualify to participate in a mortgage broker education program. This gives you the opportunity to work with experienced brokers and gain professional knowledge and necessary skills. In this time, you should keep the broker's exam in mind and make a special effort to retain key information.
Next, you'll take on the mortgage broker education program (called the OMBEP in Ontario). This test ensures that mortgage brokers in-training get the technical knowledge to preform at their best. For example, training mortgage agents, federal compliance, and more.
Finally, you'll take the mortgage broker's exam to acquire your license. This involves paying a fee. Your new license will allow you to work with qualified lenders as well as mentor mortgage agents. With time, you may become a principle broker within a brokerage or start your own brokerage.
In order to have a long-lasting career as a mortgage broker, you'll need to put in the effort to maintain your license. In many provinces or states, mortgage brokers are required to complete a specific amount of hours of continuing education to maintain their license. These courses may be available online.
Pursue extra qualifications. Several organization offer additional courses that will make you a more efficient business owner and broker. These courses can refine your hard or soft skills, depending on what you need most for your business.
Get A Free Personal Demo
Ready to revamp your real estate marketing strategy and dominate your hyperlocal area? Our expert web designers will show you how. Click the button below for a free 30-minute demo of our AgentFire Spark Sites.
Why Should You Become a Real Estate Agent and Mortgage Broker?
In many parts of North America, individuals who are both real estate agents and mortgage brokers are in high demand. Sellers are often inclined to choose a real estate agent who is also a licensed broker because they have  a more holistic view of the real estate industry. Because clients have already shared their intimate financial details with you, their agent, they already have a high level of trust in you. This relationship makes it easier to feel comfortable with you as their mortgage broker.
The two designations complement each other, and providing both services is an attractive value add for buyers looking to simplify the home sale process as much as possible.
For agents who choose to take on the hybrid agent-brokers role, it is up to them how involved they are in the loan aspect. Some new agent-brokers want to work on a single loan from beginning to end, while others prefer to act as a loan officer assistant who only helps to manage the conversation with the client. The level of engagement in your new path is up to you.
Both brokers and agents earn their income on commission. On average, however, mortgage brokers are higher annual earners.
Keep in mind that real estate agents who are licensed mortgage brokers are generally permitted to work on conventional loans and commercial loans. However, some localities may limit other types of loans including FHA loans.
Wrapping Up..
Becoming a real estate agent and mortgage broker is a powerful dual role that increases your value as a real estate professional. It is crucial to approach this role with a clear understanding of the ethical and legal limits.
Once you have acquired the ability to legally operate as a real estate agent and mortgage broker, you are an invaluable resource for clients. Expect your income and client base to grow along with increased responsibilities and tasks.
If you want more in-depth articles, tactics, strategies, and advice – subscribe to our newsletter. And if you want to dominate your hyperlocal real estate market, check out AgentFire's Web Designs, #1 rated for several years in a row.
And the best part? You can try out all of its amazing features for free with our 10-day trial.
Check out this article next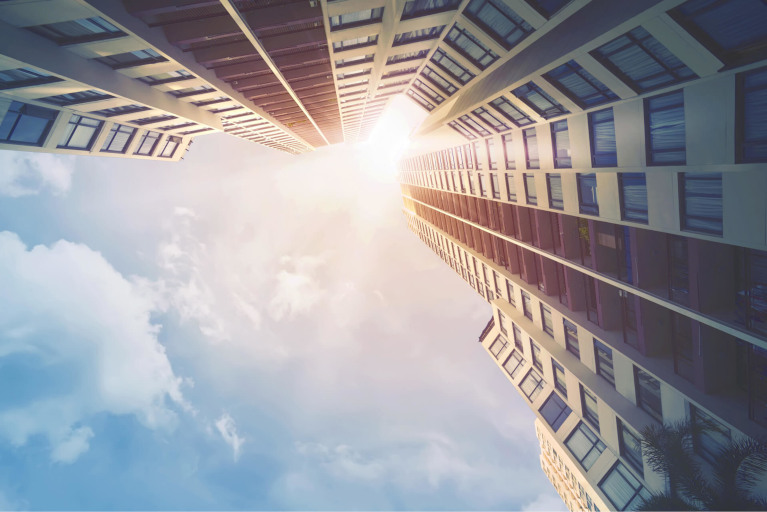 Making the Switch From Selling Residential Real Estate to Commercial Real Estate
So, you've been selling residential real estate and feel like you're ready to try your hand at selling commercial property. You figure that it is some…