We put together a handy list of 11 real estate calculators for common real estate calculations for you to bookmark and continue to refer to in the future.
In real estate, you're constantly required to do lots of calculations in order to anticipate costs, determine how much home your clients can afford, and whether they qualify for a government-assisted loan.
Having quick access to a purpose-made calculator can help you do some of those calculations quickly, especially when you're away from the office.
That's why we put together these real estate calculators, so you have a single place to go to when you need to do these common real estate calculations.
Bookmark this list, so you can refer to it and find these calculators more easily.
How To Use These Real Estate Calculators
The first calculator in this list, the mortgage calculator, is embedded in this page and can be used directly. For the rest of the calculators, click on each image to be directed to the right calculator.
Calculator by: Mortgage Calculator
A classic mortgage calculator is an essential tool for any home buyer or seller agent looking to educate their buyer. This tool can give you a better idea of what your client's monthly payments will look like, and help them make the best possible financial choices to avoid becoming house poor.
This particular calculator also takes into account APR, Real estate taxes, closing costs, homeowners insurance, and PMI to help you have a much more accurate idea of what your monthly payments will be throughout the duration of your mortgage.
If you want a simpler mortgage calculator, check out this one right here.
Get Our Pricing
Want to dominate your hyperlocal real estate market? Then you need to check out AgentFire's Spark Sites.
Click the button below to learn more about pricing.
Rent or Buy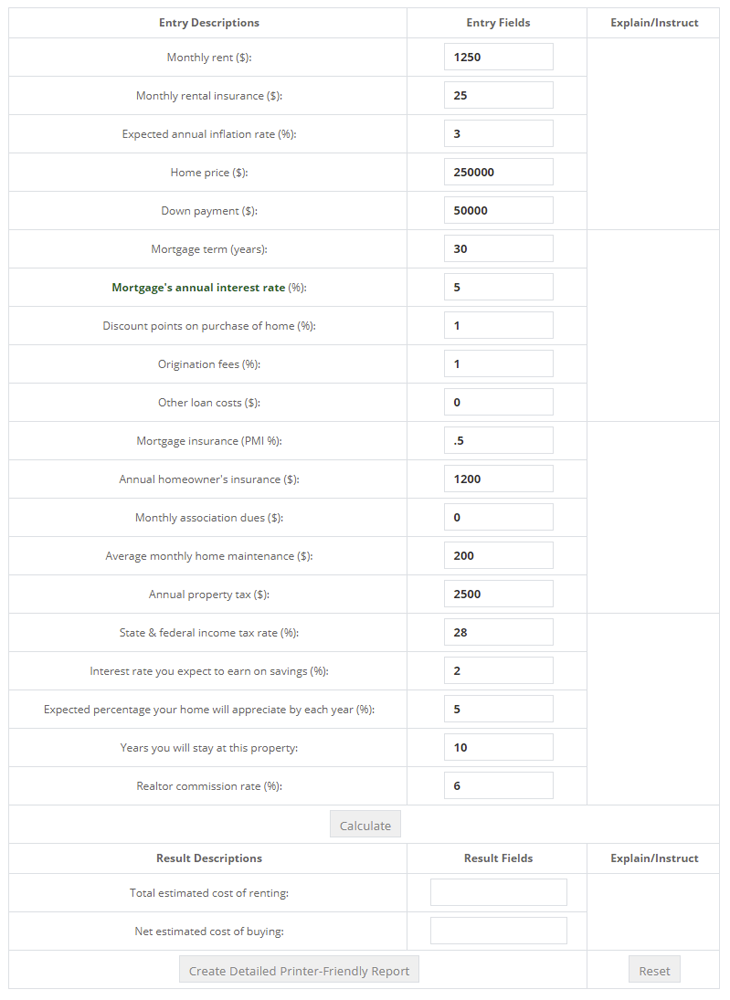 While your income as a real estate agent comes from helping clients buy or sell a home, and your own personal interests might tell you to sell as many homes as quickly as possible, your fiduciary duty towards your clients comes first.
That means that you might have a client that could TECHNICALLY qualify for a loan and purchase a home, but in reality, they would be better off renting for a while and saving for a larger downpayment.
In cases like that, you need to educate a client about whether its best for them to buy a home, or continue renting. And in those cases, you need to have the numbers to prove it. This is where this real estate calculator can help. It compares the cost of buying vs renting and takes into account a lot of common factors to help you make a more accurate prediction. 
Seller's Net Calculator

This real estate calculator helps your client (as well as yourself) get an estimate as to how much they can expect to net from the sale of a home, and how much they need to spend to sell the home.
It takes into account expenses such as title transfer, escrow, staging and other factors that take away from your bottom line, and need to be accounted for.
Property Flip Calculator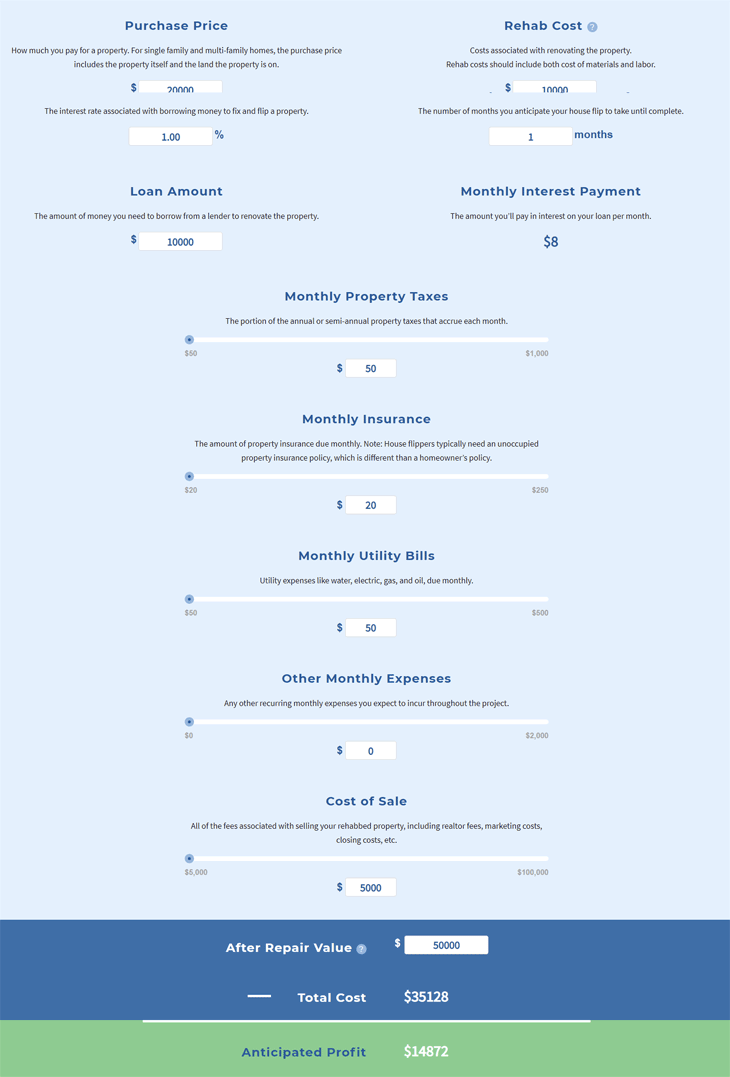 As a real estate professional, you are perfectly positioned to identify undervalued properties ripe for flipping, and help real estate investors find the best deals in your hyperlocal real estate market.
But as with any project, for a house flip to be profitable, you need to anticipate all expenses that come with the process, and anticipated profits to see whether it's even worth the effort or not.
This calculator can give you a quick estimate and includes into the calculation expenses such as loan amount, loan interest rates, anticipated length of the project, property taxes, utility bills, etc.
Rental Property Calculator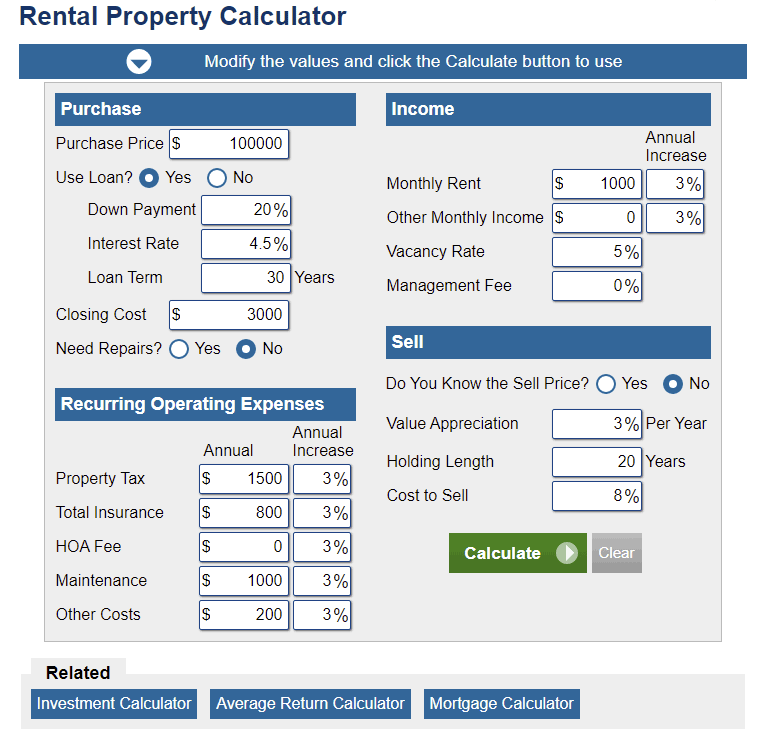 If you or any clients are interested in rental properties, this calculator is for you. Though it doesn't have the best-looking user interface, it makes up for it with its thoroughness and detailed breakdown. 
Refinance Calculator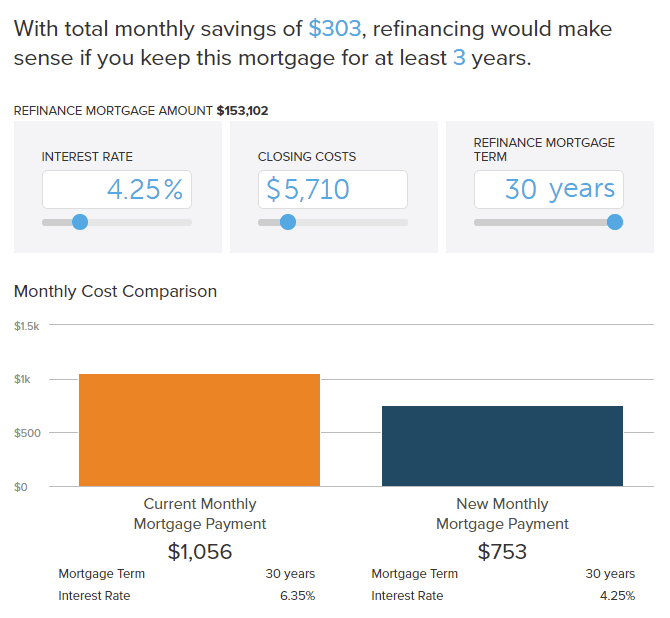 Another great tool for homeowners, this refinancing calculator takes into account your city, current mortgage rates, closing costs, and cash-out amount to let you know whether it's worth it to keep your current mortgage or refinance.
Affordability Calculator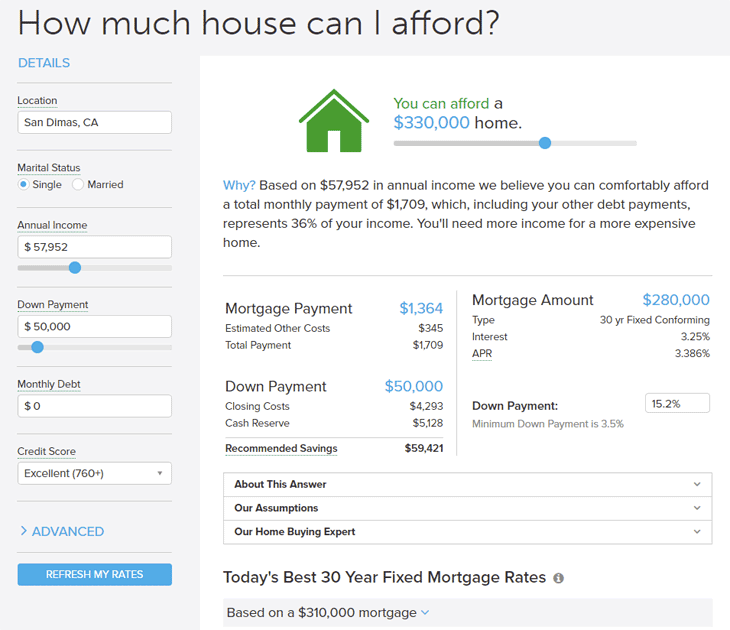 Just like the refinance calculator, this calculator has a great user interface, and gives you a quick and simple estimate of how much house your client (or yourself) can afford.
Closing Costs Calculator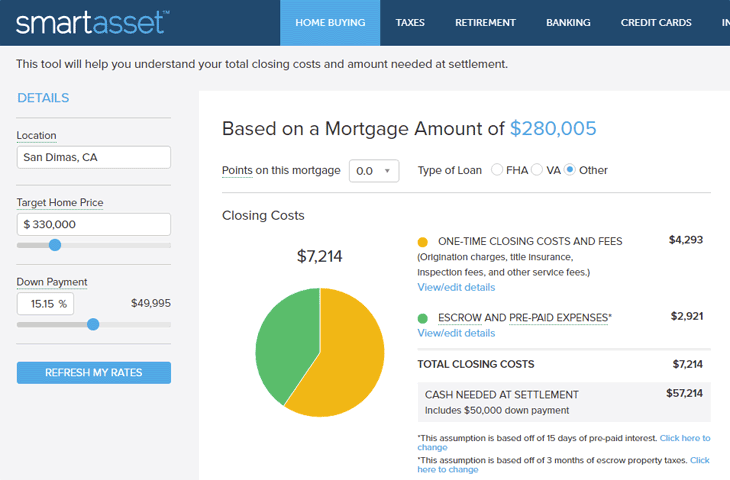 Another excellent calculator by Smart Asset, this closing costs calculator takes into account your location, type of loan, points on mortgage, and other factors to give you an in-depth breakdown of where all of your expected closing costs will be, and where will they be going.
VA Mortgage Calculator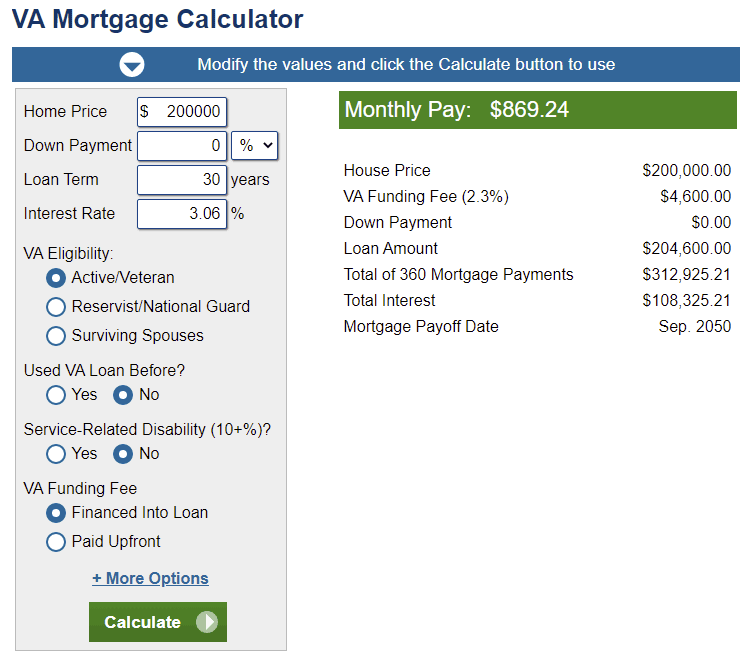 If you have any clients that are US veterans, this calculator can help you get an estimate for their mortgage costs, provides an amortization schedule, and takes into consideration the VA eligibility factors. 
FHA Loan Calculator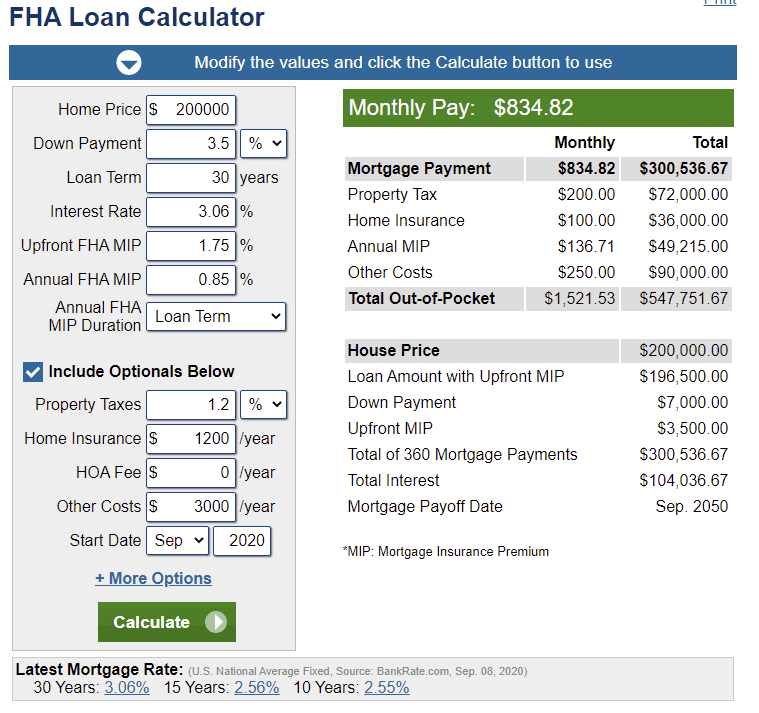 Just like the VA mortgage calculator, this one also helps you calculate an FHA loan monthly payments, produces an amortization schedule, and takes into consideration the most essential factors needed to more accurately estimate the costs of an FHA loan for your clients.
Mortgage Payoff Calculator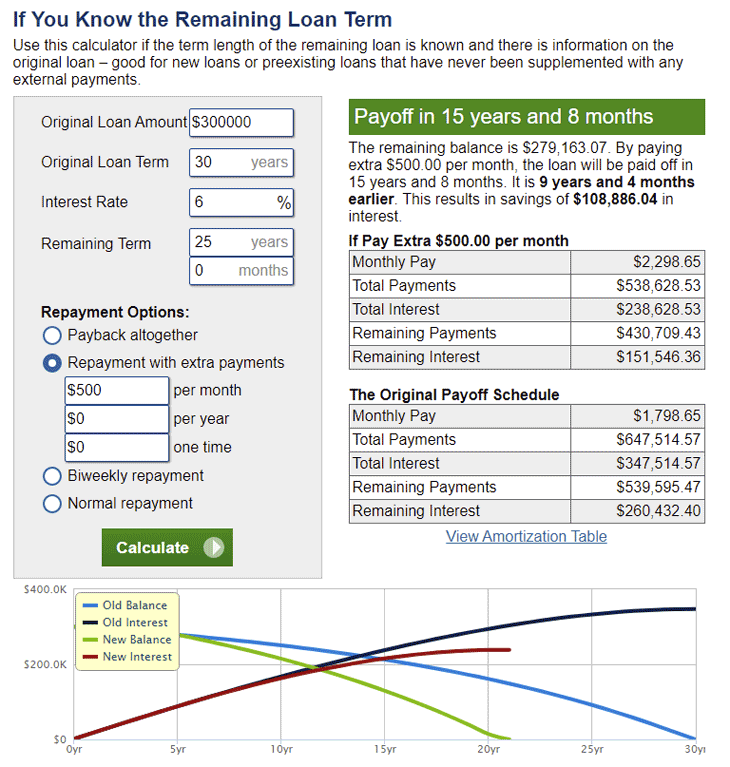 This calculator lets you plan accelerated mortgage repayments, provides an estimate of how much your client will save in total, and even graphs the entire process for easier understanding.
Conclusion
Which of these real estate calculators do you find the most useful? Is there any specific real estate calculator you would like to see? Let us know in the comments.
And if you want to continue to receive the latest real estate marketing strategies, and free resources, subscribe to the Spark. We publish articles such as this one regularly.
And if you want to dominate your hyperlocal real estate market, check out AgentFire's Spark Sites, #1 rated for several years in a row.
And the best part? You can try out all of its amazing features for free with our 10-day trial.
Check out this article next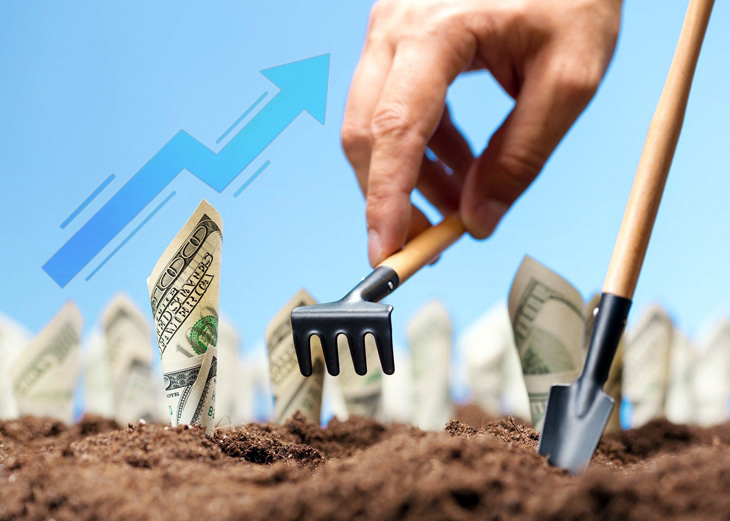 How to Rake In The Leads With Your Real Estate Website
Before doing any ads or SEO (search engine optimization), you need to make sure your website is built to attract quality leads. Want to know how? Let'…