When it comes to scaling a business... The best thing you can do is put systems in place for important but low-yield activities to free up your time. Let's break this down into 4 simple tasks to implement so you can start saving time.
Today I want to go over four real estate marketing automation systems you can implement today.
When it comes to scaling a business… The best thing you can do is put systems in place for important but low-yield activities to free up your time.
Doing so allows you to work on the higher ROI activities. If you're looking to do an extra 5, 10 deals or more this year, keep reading.
Setting Up Your Real Estate Marketing Automation
Let's break this down into 4 simple tasks to implement so you can start saving time. Starting with your favorite thing… Email!
1. Set up an AutoResponder
I'm sure this is already on your list of things to do. Many agents don't ever set them in place though. If you are…
A) Building an email list and have CTA's on your website
B) Advertising properties or lead magnets (like an eBook) with landing pages
You need to be taking advantage of text and email autoresponders. Remember that lead response times are hugely important.
"The odds of making a successful contact with a lead are 100 times greater when a contact attempt occurs within 5 minutes."
2. Build a Drip Campaign
The next step in real estate marketing automation after setting up an autoresponder is creating a drip campaign. This will ensure you're following up with and nurturing leads.
This is important because trust is one of the main drivers behind a homeowners' decision to list with you. If you want to build trust, you'll need to be making contacts.
Get in front of your leads as much as possible. Don't let them fall through the cracks. Just set a drip campaign up to automate it and you can handle lead responses as they come.
3. Create Reminders For Yourself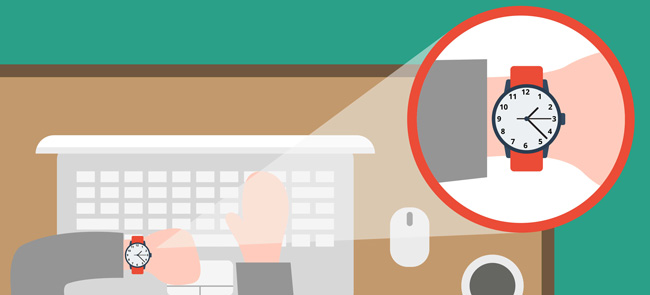 Emails and texts are a great piece of real estate marketing automation… But there's nothing like a one-to-one call.
Most CRM's will allow you to set goals or reminders – and I suggest doing so to create a structured personal follow up process.
Reach out with a personalized email or phone call, invite your lead out for coffee, make conversation etc. Do whatever you can to build that rapport and trust.
By setting up reminders, you eliminate the guesswork. Stop scrambling around trying to make sure your leads are followed up on. Put it on the calendar and execute.
4. Use a Social Media Scheduling Tool
Most of the agents we work with/know are really bullish about social media as a strategy… and for good reason. It's effective in building trust and credibility if nothing else.
The problem is it can be frustratingly time consuming. That's why I use Hootsuite and recommend you use something similar too.
Don't spend hours upon hours on this stuff though…
Take an inventory of your content
Make a list of good content from non-competing businesses in your market or on the general topic of real estate
Create some fun, entertaining or just generally interesting posts (can be quote pictures, videos etc.)
Look at your FB page insights to figure out the best times to post (I suggest trying a few different times then calibrating using your specific results).
Build out a publishing schedule and then go nuts. I got 90% of our social media posts for 6 months scheduled in about a day. You can also delegate this to take yourself out of the equation.
P.S – If you want to know exactly how I built my publishing schedule comment below and I'll send you a PM.
5. Set up social media auto posting.
Instead of using a social media auto-scheduling tool – you may opt for an auto poster. We set our clients' real estate websites up with a program called S.N.A.P (social network auto poster).
Basically, any time you put a new piece of content live on your blog, the program will share it out across your social media profiles.
6. Automate your Newsletter
Just like using S.N.A.P for your social profiles, using Mailchimp you can also automate your newsletter.
All you need to do, is design the email with your branding elements, and ensure it populates with your  blog content using Mailchimp's automation settings.
This is something we also offer at AgentFire. If you want more information or inspiration check out our Mailchimp Addon here.
In Conclusion
If you want to make more and work less… Or scale up and start generating more listings, you need to implement real estate marketing automation and delegation into your business.
Starting with these primary items will help ensure you're operating efficiently and not losing out on any potential leads.
Are you doing any of these things in your business? How is it going? Let me know in the comments!