Real estate marketing emails DO work. But in order to get the results you want, you need to master the process of writing a great marketing email. Here are 6 essential steps to do so.
Have you ever tried sending a real estate marketing email, but didn't get the results you wanted?
If so, you're not alone. It's easy to try it once, obtain anemic results, and convince yourself that email marketing just doesn't work anymore.
But that's simply not the truth. Just like ANY marketing channel, email marketing has a learning curve. Let's look at 6 essential steps needed to create a real estate marketing emails that actually get results.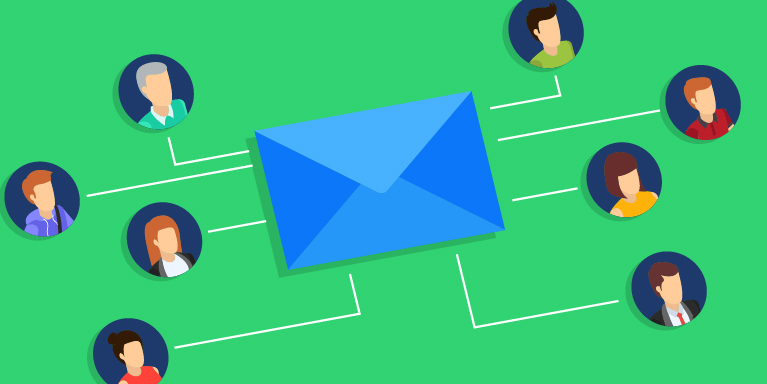 Step One – Build your mailing list
Let's start with the most important point: your mailing list. The success of any marketing emails you send out hinges on the quality of your mailing list.
While it's possible to instantly grow your mailing list by purchasing a mailing list, I don't recommend you do so. The vast majority of mailing lists for sale are outdated, overworked, and usually underperforming.
Those that DO produce results can be prohibitively expensive to rent.
Yes…you read that correctly. Rent. Good mailing lists are almost NEVER for sale (and when they are, they are prohibitively expensive). 
It's always best to build your own organic database from scratch. Not only will it give you a higher ROI, but you also don't need to pay anyone every time you send a new real estate marketing email.
But before you start your own list, keep one thing in mind: you need to have permission from each email owner before you add them to your list.
However, that permission doesn't need to be in writing. As long as receive an email directly from its owner, and you add the option to unsubscribe to every email you send, you should be ok.
To begin building your mailing list, start by adding:
Friends, Family, and Acquaintances 
When you first began your real estate career, one of the first pieces of advice you were given was to pitch your services to your friends and family members.
So when building your mailing list, follow that piece of advice again. Add all of your friends, family members, acquaintances and past colleagues to your mailing list.
Your friends and family care about you and want to see you succeed. They already trust you, making them great real estate leads. Be sure they actually KNOW you're a real estate agent.
Few things are as frustrating as finding out that a friend or relative bought a home without you, because he/she didn't know you worked in real estate.
Former Clients
What better people to add to your database than those that have first-hand experience that you're a great real estate agent? 
Don't think that just because they've already used your services, they no longer need you. They may need your services again in the future.
And even if they don't, they are still valuable to you since they can always send referrals your way.
Everyone in your sphere of influence
Normally I would recommend quality over quantity in all areas of life. But real estate breaks that rule. There's a reason why the cliche "real estate is a numbers game" exists.
You never know when someone wants to move or invest money in real estate. From your personal trainer to your vet, get as many emails as possible from EVERYONE you know.
When you run an open house, add an email prompt to your sign up sheet. And when you meet any new contact, ask them for their email.
Remember: there's no such thing as a mailing list that's too big!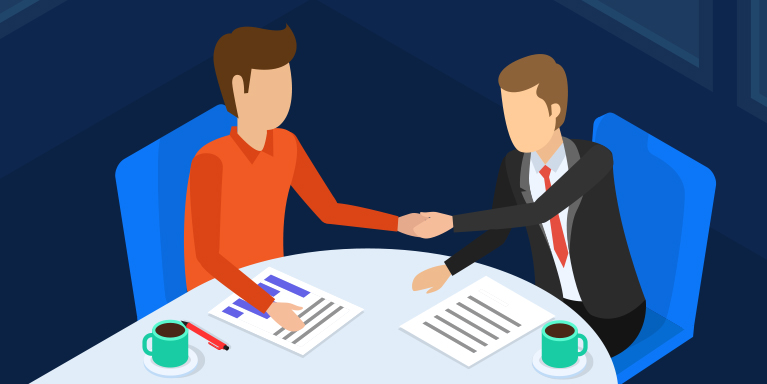 Step Two – Write an Enticing Subject Line
Your subject line is the single most important part of any email you sent. It makes the difference between an opened email and an ignored one. 
If you don't have a strong enough subject line, it doesn't matter what's in your email. No one's going to open it.
"People do judge emails by their subject lines," says Hubspot Digital Strategy Coordinator Olivia Allen. "47% of marketers say they test different email subject lines to optimize their email performance. That's why it's so important to craft subject lines that are compelling enough to get people to click through." 
Do NOT make the mistake of putting all of your time and mental energy into crafting an informative and valuable email, only to follow it up with a generic subject line. 
So how do you come up with that perfect subject line?
Write like a human being
Avoid using legalese, jargon and corporate speak. Don't use words and expressions you wouldn't use in real life. ??
While you would want to come across as a business professional, people want to feel like their dealing with a real person… 
…so write like one ?.
Use your recipient's name
There's a reason why Coca-Cola's "Share a Coke" campaign (pictured below) was so successful. We like it when people use our name.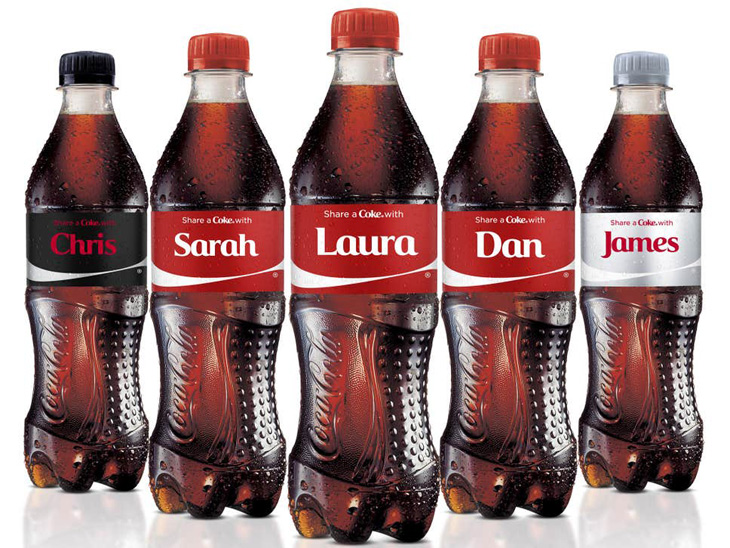 An easy way to grab your recipients' attention is by using their name in the subject line.
In fact, research shows that simply using your recipient's name on the subject line increases open rates by nearly 3%. 3% may not sound like a lot, but if you have a 3,000 people mailing list, that's a difference of 90 emails!
Be brief
You have a split second to catch an individual's attention. That's why you need to be succinct with your words.
How short should your subject line be? According to a study by Retention Science, subject lines kept at 6 – 10 words have the highest open rate.
The lengthier your email's subject line, the more likely it will be skipped. 
And that's not just a reflection of readers' short attention span. There's a technical reason too.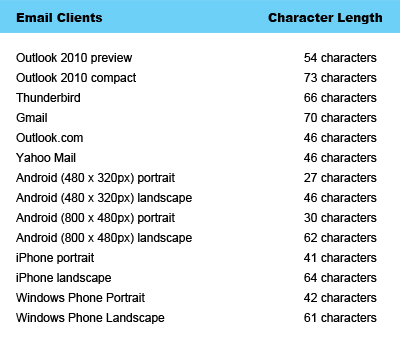 As of the writing of this article, most smartphones only display around 40 characters for subject lines on portrait mode and around 60 in landscape mode.
That's only enough for five to seven words.
Avoid Spam Words
While spam filters are a lot more sophisticated and don't simply target "spam words" anymore, they are still an important factor in spam filter algorithms. Avoid spam words as much as possible. 
Spam word categories to avoid include:
Money – It's difficult to avoid using money-related words in real estate. But as much as possible, avoid words such as "buy", "affordable", "bargain", "free", "profits", "credit", "equity", "income", "earn", "cash", or even the $ sign.
Not only do they look tacky, but spam filters instantly perk up when they see these words.
Superlatives – Words like "incredible", "fantastic", "amazing", "unbelievable" and "unlimited" are best avoided. Let your offer and services do the talking.
Non-commitment – Words such as "no catch", "no cost", "no obligation", "no questions asked", "no hidden costs", "no credit check", and others like it are best avoided.
Urgency – Skip words like "don't hesitate", "do it today", "what are you waiting for", "one-time mailing", "offer expires", "limited time", and "special promotion".
ALL CAPS – Just don't. Not only are they the digital equivalent of shouting, but they also scream of desperation.
Elicit an emotional response
Don't think that you need to rely on commands to create a subject line that gets opened.
The best subject lines are those that draw out an emotional response that invites the readers to click on them. These could include:
Fear of missing out

: 'Our complimentary consultation offer goes bye-bye at midnight'

Greed

: 'A luxurious home at a great listing price'

Humour

: 'This is probably your fifteenth email from a realtor today'

Pain Points

: 'Why you will never own a home'

Curiosity

: '10 vacation homes worthy of a supervillain'

Personal

: 'Hi Lauren, these 4 listings are in your price range'

Honesty

: 'Yes, this is a real estate marketing email'
Step Three – Create an actionable real estate marketing email 
While the main goal of your real estate marketing email campaign is to drive more sales, only a tiny percentage of your recipients will be ready to buy/sell a home right now.
Most of them will be in the earlier stages of their buyer's journey. But just because they aren't ready to buy right now, it doesn't mean you should ignore them.
Your real estate marketing email could accomplish a number of goals, such as: 
Brand awareness – These emails introduce your brand and inform your audience about the services you offer. These emails may include a link to a recent valuable blog post you created, an informative video, or simply an invitation to check out one of your hottest listings on your website.
Lead nurturing – The purpose of these marketing emails is to keep the attention of members of your audience that have already expressed interest in your brand, but aren't ready to buy/sell a home just yet. 
These emails could include links to the latest property tour videos you've created, a monthly market update, or home buyer's/seller guides on your website.
Regarding his approach to lead nurturing, Abel Gilbert, a top producing broker/agent in Miami Florida says: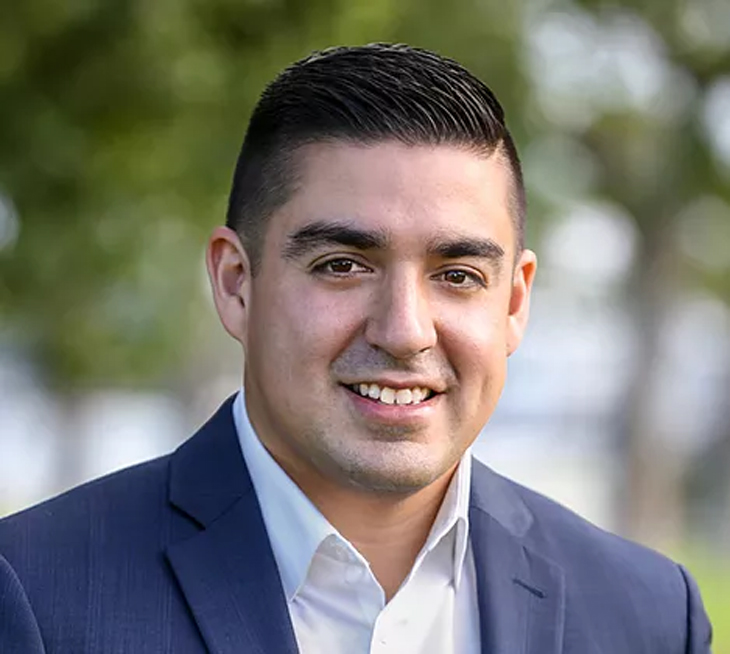 The best advice I can give is to bring value to your audience with information not just related to real estate but information that is relatable at some personal level. For over 2 years we have been sending an email every Friday morning called #MiamiFamilyWeekend.
Through this email we provide everyone in our database a calendar of events for the upcoming weekend in the Miami area.
Direct marketing emails – These real estate marketing emails are typically aimed at prospects that are looking to buy or sell their home in the near future. As such, it's perfectly ok to offer your services outright. 
This email could list the services you provide, a link to a case study video, and/or testimonials from happy clients. Make sure you also include a link to a landing page on your website where your visitors can schedule a consultation with you, or a direct invitation to give you a call.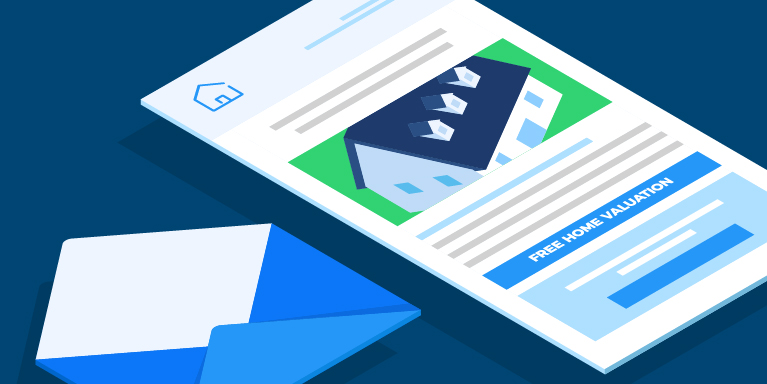 Step Four – Include a call to action
Regardless of the email type of real estate marketing email you sent, it should always carry a call-to-action (CTA). These CTAs could take the form of a button, an invitation to visit your website or a suggestion to give you a call.
Don't assume your audience will automatically know what to do once they've read your email. Anyone actually interested in what you have to say will want to know what to do next. So tell them (nicely of course ?).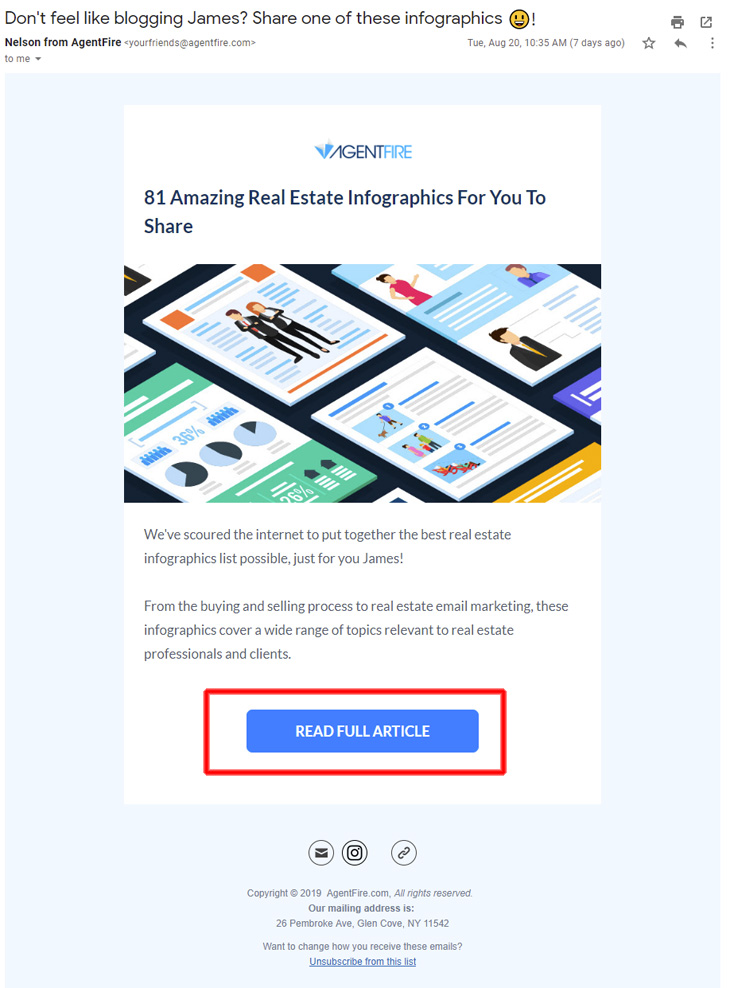 For example, a brand awareness email may have a CTA inviting your audience to visit your website or Facebook page. 
A lead nurturing email may ask your recipients to sign up for your monthly market update newsletter, or a free consultation.
And a direct marketing email can invite your recipients to schedule a meeting with you, where you can do a listing presentation.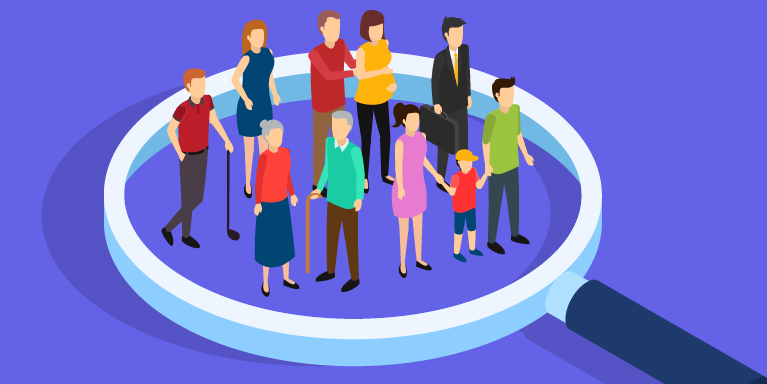 Step Five – Keep track of your interactions and follow up when needed
Once you send out your real estate marketing email, your job isn't over. Keep track of all your interactions with your recipients, both positive and negative. Make sure you segment your contacts according to their level of interest.
While you can do this manually, there are countless email marketing tools that simplify this task for you. Some examples include Mail Chimp, Litmus, Constant Contact, and AutopilotHQ. 
A standard feature among these tools is the ability to keep of which recipients are opening your emails, which ones clicked on your CTA's, and which ones are just leaving your email collecting dust in their inbox.
When should you follow up? It depends. As Mel Biondi, a top real estate professional in Naples, Florida puts it: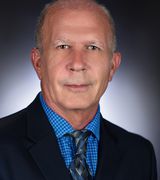 "Checking your email campaign "click rate" will give you a good idea of your email effectiveness. If it's low, slow down on the frequency. It's better to offer more quality emails with a higher click rate than running the risk of unsubscribing altogether."
Keep track of those contacts that are responding to your marketing emails, and follow up with an email specially directed towards them.
For example, if you sent out an email about the 20 best-priced properties in your hyperlocal area, and 7 contacts inquire about a certain property, follow up with a specialized email saying "If you liked this property you will love these listings."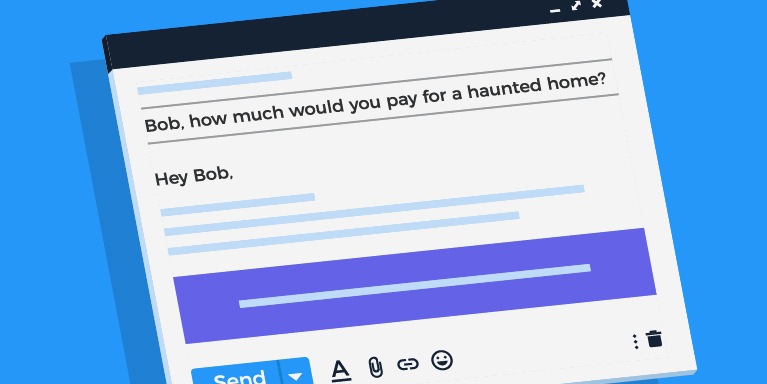 Step Six – Putting it all together
Let's put all of these steps into action, and create a sample real estate marketing email 
Let's pretend that you're a New York State real estate agent, and Halloween is quickly approaching. You've already built your mailing list, and you want to run a brand awareness campaign in your area. 
Your main goal is to direct more traffic to your website.
To do so, you create a light-hearted, yet interesting blog article which talks about how New York State realtors are required by law to disclose if a home is "haunted." You decide this article is interesting enough to draw the attention of your mailing list.
Next, you make sure to create a catchy subject line that invites your recipients to open your email. Your email will include a call to action that invites your recipients to visit your blog post. 
And of course, you would make sure to include a call to action in your blog post which invites your readers to schedule a free consultation for your services.
How does the email look like? Something like this:
Subject Line
: Beautiful home, great location, slightly haunted.
Message: Hey NAME, How is it going? You probably already know that by law, you're required to disclose if your home has termite problems.
But did you know that in the State of New York, you could be sued if you don't disclose that your home is haunted? Check out the whole story here…

Once you send this email, keep a close eye on your email marketing tool's metrics. These would give you great insight as to how successful the email has been, which would allow you to make adjustments to future emails for greater success.
Conclusion
It's no secret that email marketing has an amazing ROI. But in order for your campaign to be as effective as it can be, you need to spend the time needed to master all the elements necessary for a successful marketing email.
But if you're willing to do so, all that effort will be worth it.
If you enjoyed this article, subscribe to our newsletter. We publish valuable articles like this one regularly in the morning, so you can improve your marketing skills over a fresh cup of coffee ☕.
And if you want to dominate your hyperlocal real estate market, check out AgentFire's Spark Sites, #1 rated for several years in a row. And the best part? You can try out all of its amazing features for free with our 10-day trial.