Real estate marketing in 2023 is more competitive than ever. Find out how to organize your winning marketing plan and get ahead of the pack with our total guide.
The new generation of real estate marketing is here and it's only going to get more competitive in 2024 and beyond.
Fortunately, you don't need to be a tech wizard to be able to effectively market your business and compete.  We've worked with thousands of top real estate producers and helped them apply effective marketing strategies to grow their businesses.
This article will provide a broad overview of everything you need to know to take your real estate marketing to the next level. With the right strategies in place, you can quickly become one of the top producers in the game.
Understanding Lead Generation In 2023
There's a default mode that most marketers and real estate professionals fall into when it comes to lead generation. They often approach it from the top-down, meaning that there's a clear step-by-step hierarchy to the client acquisition process.
First, they attract leads with catchy marketing campaigns. Then, they engage customers with relevant content and continue to nurture them until they land the conversion.
This is the standard marketing funnel and this is NOT how you want to structure your real estate marketing strategies in 2023. The times have changed.
Instead, you want to build a marketing flywheel. This model was coined by our PPC marketing partners and experts, Dippidi. To learn more about our Dippidi collaboration and how it can drastically turn around your marketing plan, read up on it here. Check out the image below: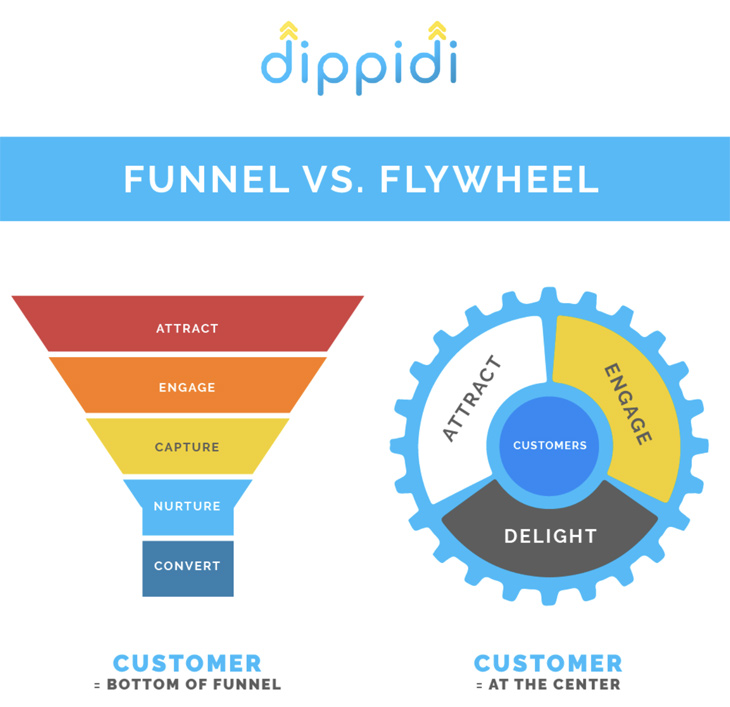 Instead of putting the customer at the end of the funnel, the flywheel puts customers right at the heart of everything you do. This means that clients are brought into a process of consistent engagement and relationship-building, rather than a targeted sales trap it's a much better marketing framework for real estate agents because as you know, our industry is built on referrals and community engagement.
But most importantly, in order to succeed in real estate you need to provide your customers with continuous of value.
All the tools we'll outline in this article will help you build a strong, efficient flywheel marketing model that drives growth right from the heart of your business to our customers.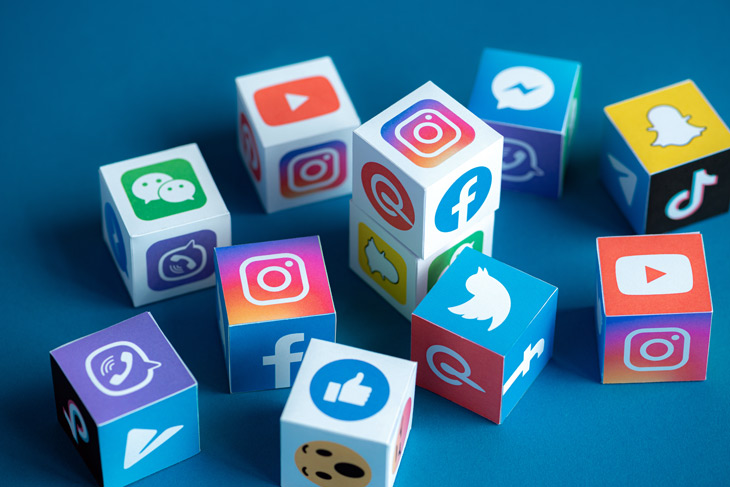 Real Estate Social Media
In 2023, social media is undoubtedly one of the largest, most prominent parts of every marketing plan. This is absolutely essential to reaching all generations of buyers who are on the market today. Here's a quick overview of each popular social media platform and how it applies to the real estate industry:
Facebook. Facebook has 221 million Facebook users in the United States and over 75% of them are older than 25-years-old.  This platform is commonly used to promote active listings, conduct virtual open houses, and host Q&A sessions. Facebook ads are one of the best paid marketing opportunities being utilized by real estate agents today. For detailed tips on how to create super effective, hyperlocal Facebook ads, check out this article: 4 Key Steps for Insanely Effective Hyperlocal Facebook Real Estate Ads.
Instagram. When used strategically, Instagram is a the best way to get public eyes on photos of your listings, share video walkthroughs, client testimonials, and even host live Q&A sessions. On top of that, it's a great way to showcase your own personality and connect with people interested in how you do business. Interested in learning more about how you can integrate Instagram into your marketing plan? Take a look at our Ultimate Guide To Instagram Marketing For Real Estate.
TikTok. As a video-exclusive platform, TikTok is an excellent way to share value-packed, bite sized information in an easy, shareable format. It's also the platform that will help you most easily and directly connect with Gen Z. In fact, real estate and home content is consistently one of the highest trending topics on the platform. We just published a full article on how real estate agents can take advantage of Tik Tok's format and trends to gather the attention of hot leads and expand their sphere of influence. Check out our Tik Tok guide for details on how you can become a viral sensation in your hyperlocal real estate market.
Twitter. Twitter thrives in short-form, bite-sized content. Although it's commonly used as a news forum nowadays, there are plenty of valuable real estate marketing opportunities to be made on Twitter. The key on twitter is conversation. From sharing content to starting twitter threads, your focus should be on creating valuable discussion around topics that are interesting and relevant to your target audience. More so then any other platform, this is not the place to post and walk away.
YouTube. YouTube has been, and will likely remain, the undefeated king of all video content. This monster search engine in the resource for billions of people to gather information and learn new skills from online teachers of all kinds. That's where you, the super knowledgable, hyperlocal expert comes in. Compared to other posting platforms, Youtube is the best place for long form content of all kinds. Agents choose a variety of techniques on Youtube, from posting walking tours, expert tours, to home buyer and seller advice, or even advice for other real estate professionals, the options are limitless. Use video the right way and attract more leads to your business with these video techniques and ideas.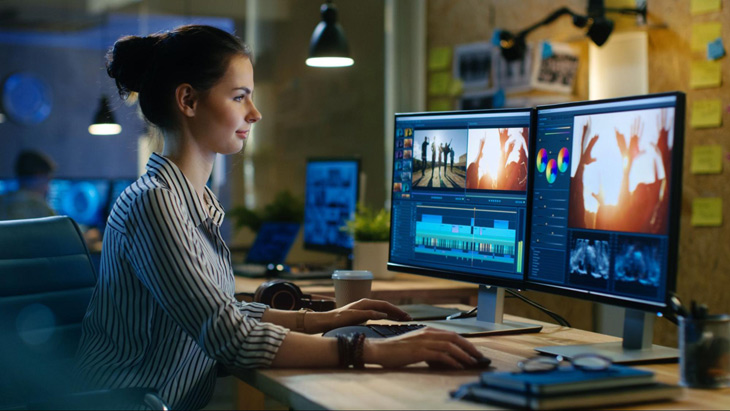 How To Leverage Video Content
You would be hard-pressed to find a more popular real estate marketing technique than video in 2023.
In fact, 73% of homeowners are more likely to hire a real estate agent that uses video vs. one who doesn't. And on top of that, real estate listings with video receive 403% more inquiries than those which do not include video.
But if you're a real estate agent reading this, the best part is that only 9% of real estate agents are actively using video in their marketing strategy. So if you can get comfortable with video, you can give yourself a huge advantage in the coming years.
Here's a quick snapshot of different types of video content to consider for your business:
Listing walkthroughs
Virtual tours
Interview industry experts
Interpret & analyze market data
No matter what type or topic you choose for your video marketing efforts, a few basic keys should ways be kept in mind.
Video Quality
First thing's first. All of your videos, no matter what format or platform, should be filmed on a high quality camera with proper lighting. Even with the best, most applicable content, an unclear video will get lost in the loads of high-quality content uploaded to the internet everyday.
It's also essential that you maintain a professional, but personable attitude whenever you put video content out on your professional real estate channels. A little bit of humor and relaxed attitude can work wonders in terms of increasing your appeal and relatability, but remember that a little goes a long way.
Effectively Marketing Video Content
As mentioned before, tons of video content is uploaded online each day, with 720,000 videos on Youtube alone. When you post your video content, you should have already considered how it's going to be marketed to reach the eyes that will appreciate it most. For example, a 15 second video is much better suited to TikTok than to Youtube. Perhaps you can link to your video through other social media platforms, or use it as a lead magnet. But whatever you do, do not post and walk away, All of your hard work filming a quality video can go to waste if it isn't marketed properly.
Setting Up Your Real Estate Website
"Your website has to be one of your best salespeople. That's number one." – Tyler Auerbacher, Dippidi Owner/Co-Founder
You should consider your website the central hub for all things related to your real estate business. It's where customers can browse your current listings, learn about your approach, get in touch with you, and so much more.
Having a beautiful, easy-to-use website is absolutely critical in today's market.
As one of the top real estate website creation platforms on the market today, AgentFire knows what it takes to set up a well-functioning website that drives conversions. The core functions outlined below are all part of websites from the top performing real estate professionals in the industry. For more details on our web stacks and marketing tools, take a tour of our web products.
Get Our Pricing
Want to dominate your hyperlocal real estate market? Then you need to check out AgentFire's Spark Sites.
Click the button below to learn more about pricing.
Intentional and Customizable Web Design
Ever visit a clunky website recently that loads slowly, lacks color, and looks like it was built in the '90s? If you have, I'd bet it didn't belong to a top-producing real estate agent.
The best real estate websites are functional, easy to use, and provide value to everyone who visits them. Our web designers will take care of everything from our web page design, to logo and branding, even email marketing. Here are some of our current client designs that are consistently generating hot leads for our clients.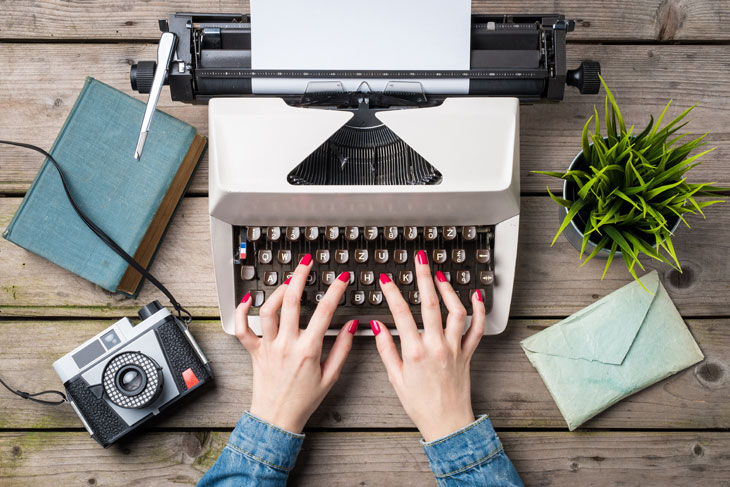 Real Estate Blogs
Content is king. If people are interested in your real estate services, they're likely interested in learning more about the industry and what you have to offer. Running a real estate blog on your website is a great way to provide more value to potential customers and increase your credibility.
You can use your blog to highlight standout listings, share relevant industry trends, showcase your local community, share home buying or selling tips, and so much more. Consider your blog an extension of the value you provide to clients.
We understand that not all real estate agents have the time to produce regular blogs, that's why we offer our the services of our partners at Text Broker. Text Broker will prepare regular blogs targeted to your audience and deliver them to you for extra edits or changes if you'd like. Learn more about Text Broker here.
And if you need some blog post ideas, we've created a list for you here.
Lead Capture System
As a key component of any real estate marketing strategy, your website needs to be optimized to capture leads once they arrive. To organize all of your contacts in one place, it is essential to have a reliable and well-ordered CRM in place. At the moment, our clients are loving Lion Desk or Follow Up Boss. These leading CRMS will compile all of your contacts from any platform or source into one place. While inside the CRM, you can use tags, lists, and stages to organize clients by interest, stage in the buying process, and more.
Your AgentFire website is designed to integrate easily with any leading CRM you choose. Learn more about our CRM integrations
So how do we grab leads? There are a million and one ways to find real estate leads, but a great way to do this is by using lead magnets. Lead magnets are pieces of content meant to attract more traffic than typical blog posts and will often collect a potential clients contact information in exchange for this valuable content or information. Unlike other marketing content, lead magnets are not abut just sharing content for free. The idea of an exchange creates the feeling of exclusivity and value around your lead magnet. Plus, web visitors that will go through the trouble of trading their contact info for content, are highly likely to be interested in buying or selling a property sometimes in the foreseeable future.
Lead magnets can come in the form of a free webinar, eBook, seminar, exclusive video… anything you can think of to provide more value to your clients. If the offer is sweet enough, they'll be happy to share their information. Then, you can start nurturing them with offers and more content to build credibility and trust.
That's one way to position yourself as a top-tier real estate professional who's ready to get the deal done.
Buyer and Seller Resources
Anyone looking to buy or sell a home – especially first-timers – are always on the hunt for up-to-date resources to learn more about the market and process involved. The more resources you provide, the more credible your business becomes.  
These resources can come from your blog or as permanent pages in your website design. If buyers and sellers each have a designated place on your website to go and learn more, they'll spend more time on your site and you'll increase trust.  
All of the top real estate websites provide resources for potential clients. It's the perfect gateway to convince people that you can talk the talk and walk the walk.
IDX Integration
Internet Data Exchange (IDX) is a term that refers to the display of your real estate listings on your website.
This is essential to keeping your website listings up to date so you're always poised to attract interested buyers.
AgentFire websites come with our powerful IDX tool, Home Values. Based on Home Junction IDX solutions, Home Values consistently delivers, fast, updated listing info to your web visitors in seconds.
If you'd prefer to set up IDX integration on your real estate website, you can follow the guidelines laid out here.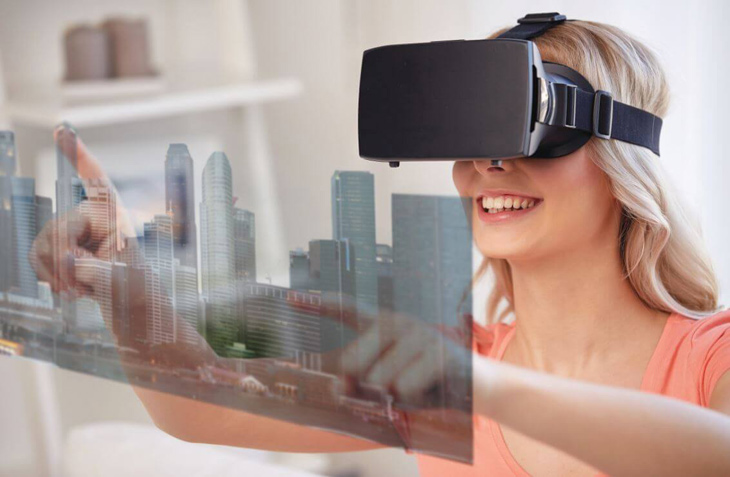 Virtual Real Estate Tours
Even before the pandemic accelerated the adoption of virtual tours, they had become essential to the growth and expansion of any modern real estate business.
When prospective clients are able to get a feel for each of your listings from the comfort of their own homes, it dramatically increases the chances of finding interested buyers.
Here are a few different ways to provide virtual tours for your clients:
Live Open Houses
Hosting a live open house is the closest thing (in the digital world) to a real, in-person showing. These are great because they allow you to interact with your potential clients in real-time, answer specific questions, and show them any details about the listing they're curious about.
At the moment, the best platforms for hosting a live virtual open house are Zoom, YouTube, Twitch, and Facebook – all of which can be recorded and shared right from your smartphone instantly. Keep in mind that you can record these too and upload them to your website or YouTube channel later on if you'd like to edit them first.
The main disadvantage of this approach is the risk of something going wrong during your live broadcast, whether technical or otherwise.
Pre-recorded Open Houses
If you're interested in a more professionally polished approach, pre-recording your virtual open houses is the way to go. With these, you can plan the steps of your guided tour in advance, get the lighting/staging exactly as you'd like it, and not have to worry about technical issues.
Here's a great example from the Jesse Peters team: 

The downside of pre-recording is that it feels a bit less personal than a live tour. You can't connect with interested buyers instantly and get a feel for what they're thinking.
That said, there's no reason not to include pre-recorded tours in your marketing strategy, after all they will still expand your digital footprint.
3D Virtual Tours
I'm sure you've heard of these by now. A 3D virtual tour gives prospective buyers an immersive experience into every listing. They can walk through the home, check out all the different rooms, and get a feel for how life could look inside.
While this is a more expensive option, it's certainly worth considering. Our clients often use Matterport for their 3D tours.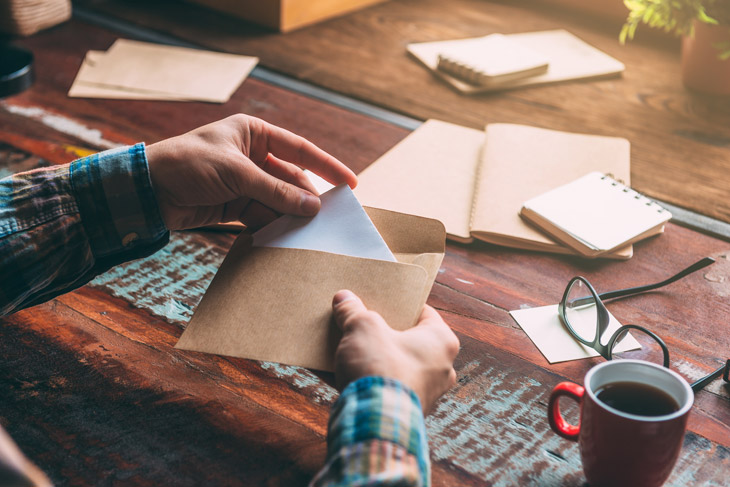 Direct Mail Campaigns
With the world focusing more and more on digital, you might think it's time to forget about physical mail. However, you'd be missing a huge missed opportunity.
Since the pandemic in 2020, the marketing company, Valassis reported that 37% of consumers are more excited to receive their mail each day and 30% of consumers are spending more time reading marketing or promotional mail. 
This simple marketing strategy has a ton of potential to bring in new clients. Here are a few different ideas for structuring your direct mail campaigns:
Handwritten Letters.
How rare is it to receive a handwritten letter these days? Answer: extremely. Taking the time to write handwritten letters to your clients is a great way to guarantee engagement (i.e. nobody throws out a handwritten letter) and stay top of mind for referrals.
Real estate postcards.
These are great because they're inexpensive, professional, and cut right to the point. You can send these out for special occasions like holidays or thank yous, or simply to touch base with people in your community. The more people see your name, the more likely they are to remember you – especially if you're providing them with value along the way.
Newsletter.
Newsletters are a great way to keep your community up-to-date with what's happening in their real estate market and your business. If you can provide insightful information about the real estate industry, people are going to look forward to receiving your newsletter. These are also a great way to increase your credibility.
For more direct mail ideas, check out this article: Why You Should Have a Real Estate Direct Mail Marketing Campaign.
Geographic Farming
Also known as 'geo farming', this is a hyperlocal approach to real estate marketing that zeros in on a particular neighborhood. If you can become THE real estate expert in your neighborhood, you'll be in a great position to be the go-to agent for that area.  Although it's beneficial if you do this in your own neighborhood (because you know the area like the back of your hand), you can do it anywhere.
Geographic farming allows you to hone your marketing messaging down to a very specific target audience, making your content much more likely to resonate.
That said, here are some guiding principles to keep in mind:
Choose The Right Neighborhood. Size and demographics matter. Ideally, you want to select a neighborhood that has 500-1000 homes in it. That allows you to easily market to the entire neighborhood while still giving you enough potential business to thrive. Beyond the location, you'll also want to make sure that the houses in the neighborhood have a decent turnover rate. If it's a neighborhood where nobody has sold a home in the past five years, it's unlikely you'll generate a good ROI from your marketing efforts.
Check For Other Dominant Real Estate Agents. Before diving in, it's good to be aware of the real estate presence in a given neighborhood. If another agent or two has already successfully geo-farmed an area, it'll be hard for you to succeed there too. The best-case scenario is to establish your geo-farming efforts in an area without a reputable real estate presence.
Property Values. If you're looking to sell million-dollar homes, you'll need to farm in a neighborhood that has them! Be sure to check out home prices and details so you know it's the type of neighborhood you want to be involved in.
Once you've selected your neighborhood, it's time to start taking action. To start, get a sense of the current market; which houses are likely to be listed soon, who is currently looking to sell, and which have struggled to sell. Then, once you have a lay of the land, it's time to start reaching out (either with online marketing or physical mail).
First and foremost, every message you send out should provide value. Since you're targeting a specific group of people, you should have a good idea of what they want so that you can speak to their needs directly.
Another good idea is to include a clear call-to-action with every piece of marketing content.  Whether it's prompting people to hop on a phone call with you or sign up for your mailing list, you should make it incredibly easy for them to do so.
As you get into geographic farming, remember to be patient. It will take time to establish yourself as a leading real estate agent in a new neighborhood. Along with that patience, your messaging must be consistent. Nurture all of your leads consistently and continuously provide the value that your target group is craving.
Most agents start seeing a positive ROI from geo farming after a year or so of work.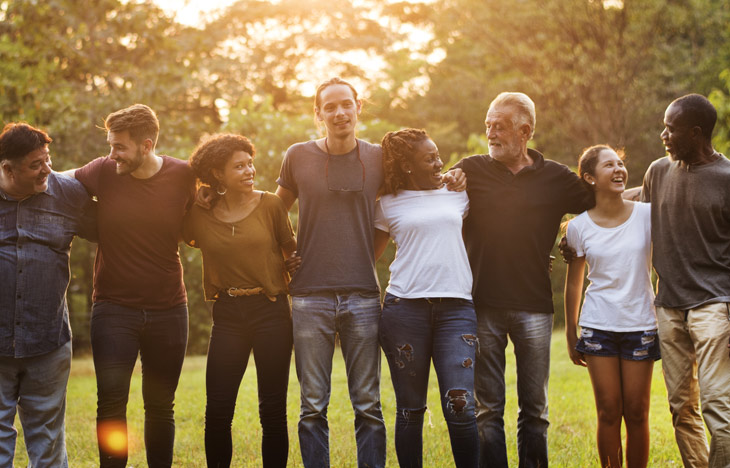 Community Building
Getting involved in your local communities is a great way to engage with people, spread awareness of your business, and ultimately, provide value to the people around you.  You want to leverage this engagement to become the voice of authority in your social circles. If you're the person that everyone comes to when they have real estate questions, that's going to lead to significant ROI down the line!
Fostering human-to-human connection is key to any real estate business and local communities are the perfect place to do it.
Here are some tips to keep in mind as you build a community around your brand:
Carry business cards at all times. Whenever you're at a local event and meet a potential lead, you'll want to have business cards on hand. Business cards are easy to carry and contain all of your relevant contact info. Also, most people are happy to get a business card from someone they're connecting with positively.
Attend networking events.
Local communities are active with social events and gatherings that are perfect for networking. The more events you attend, the more people you're able to connect with.
Sponsor youth teams.A unique way to get your business out there is to sponsor local sports teams.  You'll be giving back to the community while getting name recognition at the same time.
Volunteering.There's no better way to give back to your local community than volunteering.  Whether it's picking up trash at a local park or serving food to people in need, putting yourself out there in a volunteering capacity allows you to build organic relationships with people.
Have fun! Above all, enjoy yourself out there!  After all, these are the people in your local community and we're social creatures at the end of the day. Try not to think about business all the time. Instead, get out there, share who you are, connect with people, and the results will undoubtedly come with time.
For more community building real estate marketing ideas take a look at our 150 real estate marketing tips here.
Wrapping Up
Real estate marketing is an essential part of growing and expanding your business . Put your focus on intentional, high-quality marketing strategies and you'll set your business apart from the pack.
Remember that your marketing content is an extension of your business values and personality. Be yourself, put in the work, and watch the clients roll in.
If you're interested in-depth articles, tactics, strategies, and advice – subscribe to our newsletter, . And if you want to dominate your hyperlocal real estate market, check out AgentFire's web designs, #1 rated for several years in a row.
And the best part? You can try out all of its amazing features for free with our 10-day trial.
Check out this article next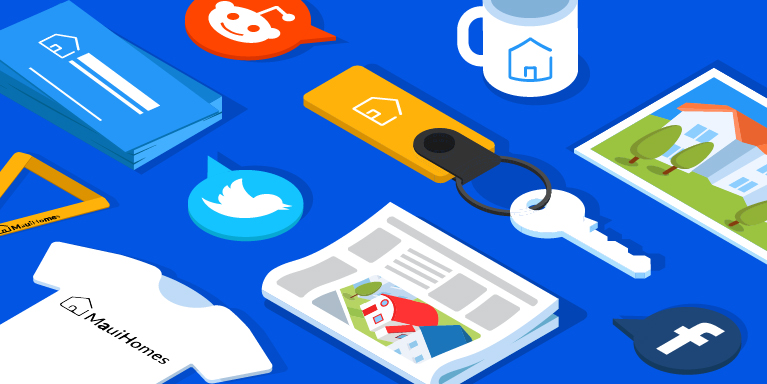 150 Real Estate Marketing Ideas To Supercharge Your Marketing Efforts
If you're looking to take your real estate marketing strategy to the next level, but are stuck in a rut, check out (and save) this massive list of spe…