Check out our curated list of 45 real estate marketing resources you can start using today to supercharge all of your marketing efforts, without emptying your bank account.
Content marketing is a time-tested way of drawing organic traffic your way, building your own audience, AND save a ton of marketing money in the long run.
While it's fairly easy to build your own blog, and provide valuable content by simply sharing your vast real estate experience, presentation matters.
And while the best way to make sure your content is as beautiful and eye-catching as possible is to hire a graphic designer, that can get expensive.
Luckily, we don't have to spend the big bucks to get started or even to compete. 
For this article, we compiled a precise list of FREE real estate marketing resources – powerful tools created by passionate developers that you can use to create and publish content that WILL impart value, strengthen your brand, and ultimately, get you more appointments.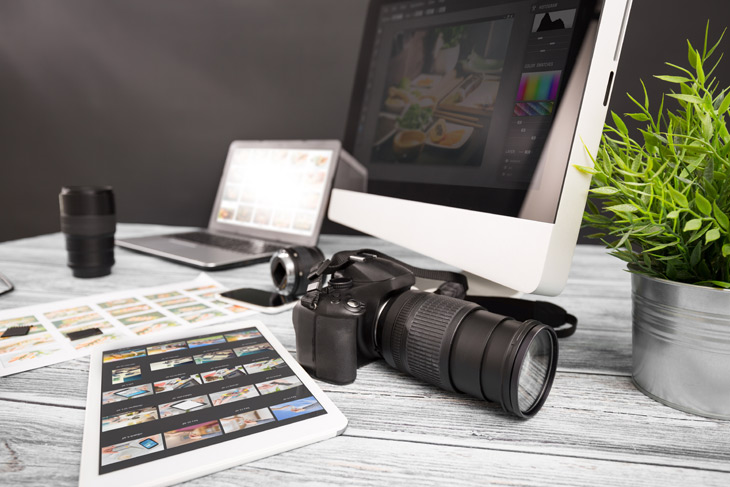 Design & Photography
While nothing can substitute custom graphics tailored to a specific marketing campaign, and put together by an expert graphic designer, stock photography can significantly speed up the process. And if you know where to look, you can find tons of free resources.
However, if you use free stock photography, you may need to attribute the author, and/or follow the Creative Commons License. 
What's a Creative Commons License?
Creative Commons is a non-profit organization that provides this free license for creators to decide how they will allow the public to use their work.
So it's largely up to the website or artist as to what liberties you have when using their work.
What Does "Royalty-Free" Mean?
Royalty-free means that you may use an artist's work – like stock photos, videos, and graphics – without the need to pay royalties or license fees each time you use the image.
Here's a simple guide by Creative Commons on how to give attribution, and here are the different types of CC licenses to be aware of.
Do yourself a favor and bookmark this. This page gives you the recommended sizes of images for 7 of the most popular social networks out there.
Often given due praise on The Spark, Canva is a free drag and drop graphic design tool with tons of free assets like icons, photos, templates and more.
Kapwing is a free, web-based collaborative project editor. It's truly an all-around design platform that you can use to create images, videos, and even GIFs.
You start at the Studio with either a blank canvass or an existing asset (like a photo or video), and from there you gain access to Kawing's ARMORY of tools.
Sharing the project editor with your team is as easy as copy-pasting a link.
Coolors is an addictive color palette generator – yes, I meant to write that. 
Pressing the space bar starts the random palette generator and stops it at the color of your choice. The generator will continue for the rest of the swatch and will only generate colors that match the first one.
You can adjust saturation and even upload an image to extract a color palette using the extraction tool.
5. Adobe Color
Adobe Color is another color palette generator in the form of an interactive color wheel with a lot of customization and palette templates.
Similar in functionality to Coolors but with a more mature personality. And just like Coolors, you can upload an image and extract a color palette from it.
Free stock photography website
More free stock photography
Even more free stock photos – we understand that you need the perfect smiling new home owner photo for that "Why buying is better than renting" blog post you're working on.
Easy-to-use online meme generator – we used this for our 100 real estate memes article!
Forever free, web-based, cross-platform photo editor. Pixlr makes sophisticated editing extremely streamlined and newbie-friendly while offering a more advanced version also for free. While it's not as powerful as Gimp or Photoshop, it lets you do most basic photo editing tasks.
Adobe Photoshop's free, open-source counterpart that's been around since 1995 and has a solid online community and active forums. 
It has almost every feature that Photoshop does, with advanced tools for photo editing and graphic design. There are a LOT of tutorials on just about anything you need, written by users on the forum or on the official website.
Design tool similar to Canva with interactive charts and maps
Get Our Pricing
Want to dominate your hyperlocal real estate market? Then you need to check out AgentFire's Spark Sites.
Click the button below to learn more about pricing.
Millions of free vector graphics and icons that add life to your posts and marketing materials. You can also customize icons via their web tool before downloading.
Similar to Iconfinder but icon designs on this site are… flat. It's a stylistic difference, so check it out for yourself. Also, like Iconfinder, you can customize icons before downloading.
piZap is a free, web-based photo editing and graphic design tool. It doesn't have all the bells and whistles of Photoshop and Gimp, but you get the basic tools like brightness, contrast, colors, and saturation, plus a myriad of additional tools like stickers, borders, filters, and more.
Nathan Cool is a professional photographer that offers real estate photography and virtual tours. He's also an author of multiple books about the techniques of real estate photography specifically, and remote one-on-one training like our industry's real estate coaches.
His YouTube channel is a goldmine of information and easy-to-follow explanations that helps you gain some actual working knowledge about photography and editing that you will take with you for the rest of your career (or until you get the budget to hire pros).
Inside Real Estate Photography is a YouTube channel and community of real estate photographers sharing techniques and insights on the industry.
They've got tutorials on photo and video shoots, drone shots, editing, as well as discussions about gear, techniques, and best practices.
Video
Cisco predicts that by 2021, over 80% of internet traffic will be from videos. Every single social media platform now has some sort of video tool. 
Not to mention how that statistic is going to gain a LOT from the real estate industry considering the sudden need for 3D tours and virtual open houses.
One more thing to keep in mind: according to a study by Verizon and Publicis Media, 80% of consumers are more likely to watch a video if there are captions available. Don't worry – we've got you covered. Read on!
OpenShot Video Editor is a free, open-source, fully-featured editing tool. It has almost everything that heavy-duty editors have and is more than adequate for professional quality real estate marketing videos.
Yes, we're mentioning Kapwing again because they have all the important tools you need for creating real estate marketing videos.
Just within the browser, you can: combine video clips and photos to create montages, create captions and subtitles, add and sync audio, crop your videos for social media, add filter, text, watermarks, and more.
Animoto is a free drag-and-drop video maker. Start with a template and drag and drop stock photos and videos as well as your own. You can personalize videos to match your brand with 50 color swatches, 3 standard fonts and 50 music tracks.
Simple free web-based teleprompter. Just type or paste text in the field and choose between black or white text and background (there's also a black text, yellow background option). The up and down arrow buttons speed up and slow down the scrolling, while the space bar pauses it.
This web teleprompter has a unique, defining feature: the scroll function is voice-activated. You no longer need another human to control it for you! Very new normal friendly. 
But be warned – it's not a perfect app and can have a hard time going through the words if you speak too fast or say too many non-dictionary words. 
Not an ideal solution for live video, but decent for pre-recorded where you're fine to repeat yourself a few times. New app version coming soon.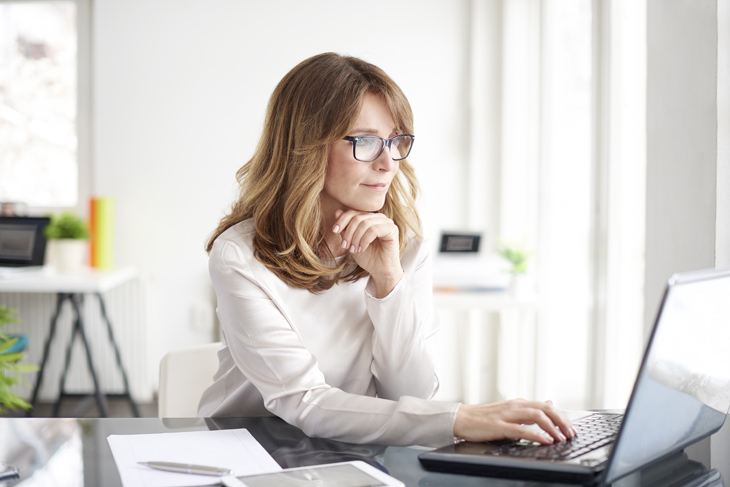 Writing
Here are some basic writing tips from our AgentFire content writers:
Carry around a small notebook so you can jot down ideas as you go through your day. You WILL forget them if you don't.

If you're writing a blog post, start with an outline of ideas and arrange them in a way that feels natural to read. Think of how stories are arranged by a sequence of events. Then you can flesh them out.

Your first draft is going to suck, and that's okay.
On to the list!
Niram's Read-O-Meter lets you type or paste text and spits out estimated reading time. Indicating it atop a blog post is a nice touch for your readers.
BookWright is a free downloadable tool for designing books and magazines. You can drag and drop layouts, photos, and art from their library, as well as your own files. These are GREAT if they find a spot on someone's coffee table in full view of family and guests.
Some ideas: seasonal digests about the community, annual client report on their home's valuation, buyer's and seller's guides, etc.
A distraction-free writing web tool that has an autosave feature, customization, end-to-end encryption and is totally free
Curate stories magazine-style on your computer or mobile devices. Follow the stories that matter to your audience and integrate some morning reading into your routine so you never run out of ideas.
David Ogilvy, the father of Advertising, had once said that you 80 cents of your dollar on your headline. In other words, the rest of your piece doesn't matter if no one makes it past the headline.
This app isn't a perfect solution, but you get some metrics on your headlines like word balance, length analysis, and sentiment and so you gain some insights on the nuances of writing a good headline.
If you really want to dial in your headlines and make sure that it passes the scroll test, check out technique #2 of our article, 6 Storytelling Techniques to Help You Create Compelling Real Estate Content!
Follow up to 100 sources (websites, RSS feeds, blogs) on a free account and let the software learn how to filter in what matters to you the most. Feedly has been widely used by scientists, professionals, and entrepreneurs to stay abreast of developments within their industries.
Hemingway Editor is a free web tool that creates an instant feedback writing environment and from its namesake assists writers in making their prose succinct. 
After inputting text into the editor, it reports a readability grade and highlights all the parts that need work in an effort to eliminate adverbs, prioritize the active voice, and simplify phrases.
The copy is always better when it's conversational, straightforward, and precise. While this tool can't replace an excellent copywriter, it's an easy way to level up your writing for free and learn how to edit your own work.
Evernote is a highly popular journaling tool where you can create multiple stacks of notebooks that can store up to 100,000 notes, automatically saved to the cloud.
It's an exceptionally useful tool for blogging when you have notes on sources, statistics, and references, and need to keep it all organized. You can also clip web pages, insert images, and share your notebooks with collaborators.
SEO tools are one of those things where you often get what you pay for. There aren't a lot of free AND reliable tools out there, but this combo is one of the most popular among those who are just getting their professional start in the SEO business.
Keyword Shitter is a bulk keyword ideas generator. All you have to do is type your keyword ideas onto the field and the tool sh*ts out a bunch of keywords related to your entry. You can also enter positive and negative filters – these are basically keywords that you DON'T want to target.
Keyword Surfer is a free Google Chrome extension that runs quietly as you use your browser. Whenever you run a search, the tool finds the entry's estimated volume, traffic, CPC (cost-per-click), as well as similar keyword ideas and their traffic, displayed alongside your search results.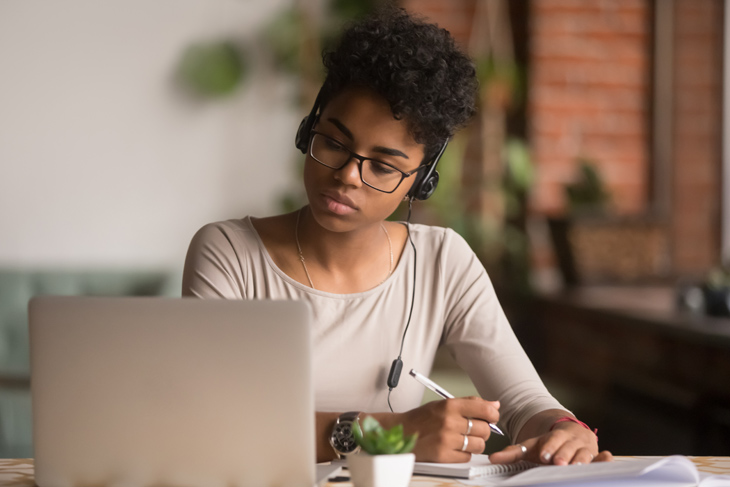 Research
Through data, you have the power to help your clients be more aware, better educated, and in the best position to make significant financial decisions.
Becoming a knowledge broker is a no-brainer. You learn more about your industry, you build credibility, and most importantly, you impart serious value to your existing and future clients.
These sources can jumpstart your weekly Market Update blog series, provide credibility and add more value to your social media posts, inspire a Market Insights video, or be referenced in your newsletter, as a few examples.
This is the official home of the US Government's open data. Try searching "real estate" and browse the results.
Realtor.com provides expert insights on the Market Outlook, Local Market Trends, Hottest Markets, Housing Demand, Housing Affordability, and Luxury Housing.
Get access to downloadable datasets and interactive tools including Fannie Mae and Freddie Mac Reports, Mortgage Market Reports, Market Data, the House Price Index Appreciation Map, and much more.
Keeping Current Matters is the knowledge broker personified. The people at KCM spend their entire workweeks collecting, analyzing, and projecting data and insights on the real estate industry.
They were the authoritative voice during the height of the pandemic. Agents who followed them had the benefit of relaying important, reliable information and stepping into the role of leaders in their neighborhood.
Since the Keeping Current Matters membership isn't free for more than 14 days, we'll have to settle with following their Instagram profile. Take some notes as they have GREAT examples of value-adding and informational social media content.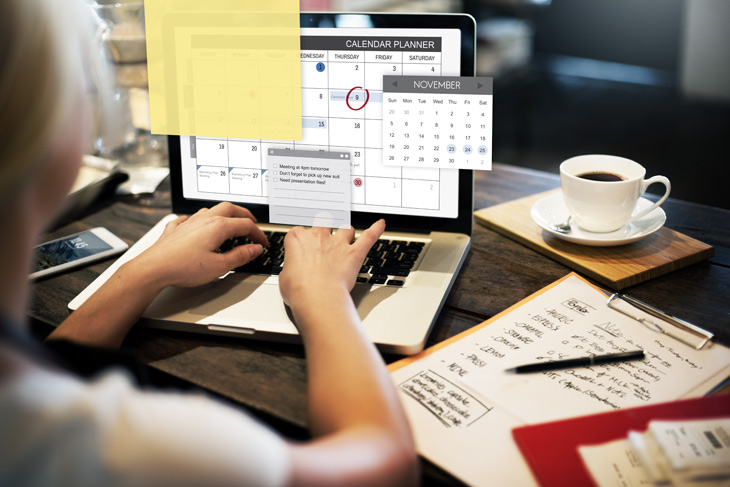 Planning
Social media for business is VERY different from personal social media. There are costs to not having a plan – be that financial or opportunity costs from a mistimed post or a negligible headline. Here are some tools that will help you go in prepared:
This handy tool is available as a web tool or as your Google Chrome's home and new tab page. The free version saves up to 3 locations, indicating the time zone so you never have to Google "what time is it in Seattle" ever again.
You can even label each item and set a calendar event on Google iCal, Yahoo, and Outlook straight from the app.
Premium membership is just $2 a month if billed annually and saves up to 30 locations.
Curate your own content library for up to 3 social accounts and schedule them out using RecurPost's smart scheduler, which figures out the best time to post based on your specific audience's behavior.
Review your content strategy with the Advanced Editorial Calendar and track performance through weekly reports that are personalized with your brand.
According to them, their forever free plan should find you enough success to afford the paid plan. 
Publer is a similar service to RecurPost but supports up to 5 social accounts for free. It has an auto-scheduling feature and calendar view, analytics, collaboration features, and many simple but efficient tools that come with the software.
Asana is an impressive project management tool that we personally use here at the AgentFire digital headquarters. It allows us to collaborate with each other on big tasks through links, files, and comments, track projects, and assign to do's.
Tasks can be saved by collaborators into their 'board', and can be arranged in a myriad of ways including the kanban method (see below).
Trello is a free task management and productivity tool that helps you organize your tasks kanban-style. Tasks are displayed as cards and can be moved through 'boards' which are columns that represent each stage of completion.
There are a TON of templates on Trello's site that you can use for inspiration – in fact, top producer Loida Velasquez from eXp Realty's Team BC submitted her own template that you can check out here. Check the sidebar for more templates.
Runner-ups
Here are some resources that aren't free but are budget-friendly and worth their value.
Sometimes you just don't have the time or creative juice to get the work done. Fiverr is a digital marketplace where you can contract amateur to professional artists for your design needs based on your budget.
Used by Forbes, Microsoft, and P&G to mention a few, CoSchedule features a multi-tiered product that unlocks a blog calendar, marketing calendar, and then a marketing suite of 5 organization and management tools.
Word Swag is a paid Android and Apple app that helps you quickly create text graphics to publish on social media.
Rank Watch is one of the most affordable feature-rich SEO tools where you can track daily ranks including local and city ranks, run competitive analysis, monitor 145,000 backlinks (for the first package), and more. 
You can even customize your package using an on-site slider on their pricing page for the number of keywords.
Bonus #1: AgentFire Real Estate Marketing Guides 
Our blog, the Spark, has a TON of articles that can help you level up your real estate marketing. You should drop by whenever you have time – or better yet, why not subscribe to our newsletter so you get fresh press every morning?
But right now, you're on a mission. To make it easier for you, we compiled some of our latest and most relevant real estate marketing articles that should get the juices flowing.
Ultimate Guide To Instagram Marketing For Real Estate
The Complete Guide to Content Creation For Real Estate Agents
55 Social Media Post Ideas For Real Estate
72 Rock Solid Real Estate Blogging Ideas With Examples
Top 50 COVID-19 Real Estate Blog Ideas
Propel Your Real Estate Website to the Top With a Content Audit
How to Get More People Talking About Your Real Estate Biz on Social Media
Create Ad Copywriting Wizardry With These 4 Time-Tested Formulas
The 34 Best Sites For Free Images And Pictures
Bonus #2: Swipe File
By far, one of the fastest ways to generate creative inspiration is to review other people's work. Agents all over the US and Canada are doing amazing things with technology and social media. 
But for the purpose of this article, we handpicked the best examples of EVERYTHING you need to market yourself successfully and that you can emulate right now at almost every level.
We also have our own curated swipe file specifically for Google Adwords, which you can download here.
Conclusion
We hope you found this article valuable on your journey to dominating your neighborhood as the hyperlocal expert and real estate extraordinaire.
Everything in this article is ALL you need to get started and actually see some results.
Remember: the most IMPORTANT part of real estate marketing is being consistent. The journey is long but the rewards have no ceiling – so don't lose hope!
If you want more to learn even more about real estate marketing and other strategies and discussions about the industry (you should!), make sure to subscribe to The Spark and have us served along with your morning coffee!
Check out this article next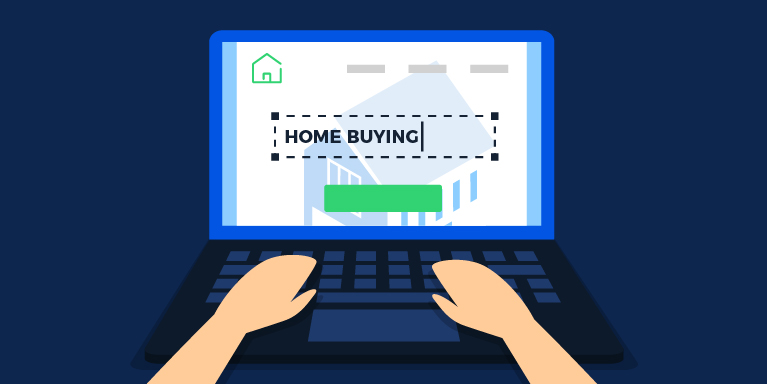 10 Real Estate Copywriting Tips For Homepages That Convert
So you've got your beautiful AgentFire website online and your search engine optimization game is on point. You're rocking the content marketing a…