Learn about real estate PPC advertising, including helpful tips and tricks to kick off a successful paid marketing campaign!
In the age of digital real estate marketing, there are a million strategies to connect with your ideal clients. However, some tools are simply more effective than others. Pay-per-click advertising (PPC) is unique in its ability to find leads exactly where they are and guide them to where you want them to be. 
What Is Pay-Per-Click (PPC)?
Pay-per-click advertising is a marketing model where the advertiser (you) pays a fee every time your ads are clicked on or engaged with. 
Advertisers "bid" for placement as a sponsored link in search engine results. Then, each time a prospect searches for a keyword associated with your local real estate market, your name pops up front and centre. From there, agents drive viewers to their website or click-to-call right in the mobile ad. This user path is what makes PPC a lead generation tool that stands out in comparison to many organic marketing methods. 
In PPC, keywords are the foundation of your strategy, as they are a major determiner of where your ads will appear. The best way to start is by considering your audience and writing out a list of all the terms and phrases they might use to search for your listings or business. 
Should You Run PPC Ads for Real Estate?
In a competitive market, real estate agents need targeted marketing strategies that collect quality leads quickly and smoothly. PPC connect with clients on the largest platforms online. Google, for example is the most visited websites in the world. 
PPC advertising helps real estate agents to:
Control the user experience in each stage

Track  ROI down to the penny

Immediately rank for powerful keywords

Micro-target ideal clients. 
If you're not running a PPC campaign, your competitors definitely is. 
Get the Hottest Real Estate Marketing Insights, Straight To Your Inbox!
How Much Does A Real Estate PPC Campaign Cost?
Let's start by clarifying that budget does not have to determine the success of your PPC campaign. There are a number of factors in play that ensure that some campaigns don't beat out others simply because their ad spend is higher. 
The cost of your PPC campaign will vary depending on the keywords you target. PPC expert, Austin, from the marketing specialists at Dippidi, has found that agents convert between 4-6% of online leads with Dippidi's help. That means every 100 clicks on your ad turn into at least 4 promising leads. On most campaigns with this conversion rate, the average cost per lead is between $15 – $20. How many leads you'd like to gain and your overall budget is ultimately up to each individual agent.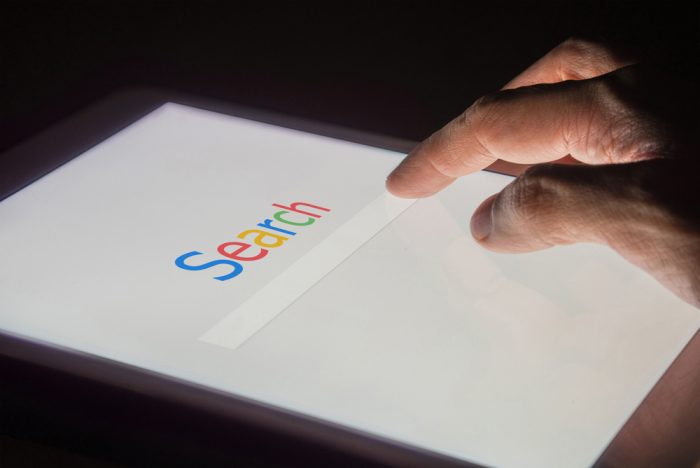 Popular PPC Ad Networks
Dippidi PPC expert, Austin, narrows down the top PPC ad networks as Google, then social media networks such as Facebook, Instagram, and TikTok. 
Post types for each network depend on the client's willingness to contribute self-created content or opt for professional help. For clients willing to produce videos, Dippidi takes the editing and content management on to their list of tasks. With a single video, the team can create a bulk of content ideas including price reduction notifications, weekend listings, graphics and infographics, carousels, etc.  
Google Ads
In the world of PPC, Google is King. When a customer makes a Google search, they use keywords (long and short-tail) that they believe will return the answers and resources they are looking for. PPC on Google starts with bidding on these keywords that are then "auctioned" by the platform. 
Google's aim is to deliver high quality results to their users and if your ad achieves this, it will be favored and pushed by the algorithm. PPC ads appear in the banner section of search engine results page (SERP) and are the first things a consumer sees when they search online. 
Here's the kicker: the advertiser (that's you) only pays when their ad is clicked. Additionally, because prices are set by bidding, your overall ad spend will likely vary with time. 
With careful tracking and measuring, you can make sure to get the most out of your investment over time. 
Ad targeting with Google 
Of all PPC advertising platforms, Google ads offer the most detailed options for audience targeting. On a high level, you can reach people based on their interests, habits, neighborhood, interests, what they research, and how they've engaged with their business. 
However, the options for targeting run deep and layered. Audiences can be reached based on whether or not they are about to make a big life decision or recent purchase intent. It's even possible to target people who are looking to buy in another area, but have not yet moved or visited their new location. 
Track PPC Metrics with Google Analytics
Analytics are just as important in Google PPC advertising as the ad copy itself. You'll need to keep a close eye on the success of your ad and chosen keywords to make sure you're getting the best possible ROI. 
Google Analytics is an easy and free tool that marketers use to gain insight into how much is being spent on ads and gauge the success of ad goals you've set out to achieve.
It's as simple as  sending traffic from your PPC ads to a dedicated landing page where you can collect visitor contact information (in exchange for a valuable lead magnet, ofcourse), funnel that information to your CRM, and track lead conversion using Google Analytics. With the data gained from Google Analytics, you have the power to make informed decisions about how to improve or continue running ads. Changes can include everything from rethinking your web content to adjusting your PPC keywords. 
Get A Free Personal Demo
Ready to revamp your real estate marketing strategy and dominate your hyperlocal area? Our expert web designers will show you how. Click the button below for a free 30-minute demo of our AgentFire Spark Sites.
Other Social Media Networks
While you are limited to text ads with Google PPC, social media networks allow for a bit more creativity and variety. Videos, images, and other dynamic content, used intentionally and intelligently, can help your ads stand out in your hyperlocal market. 
Austin, cites three main social media platforms as producing the highest performing and most efficient PPC ads: Facebook, Instagram, and TikTok.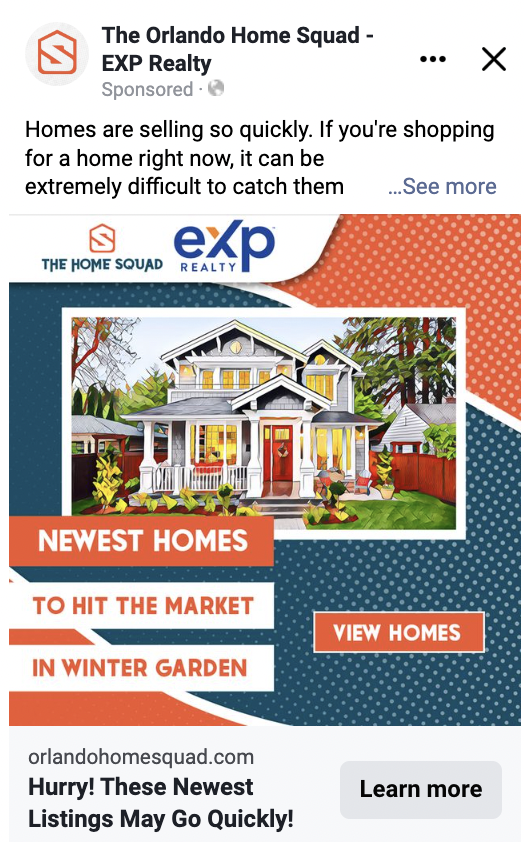 Facebook & Instagram Ads
Facebook and Instagram support a massive range of content types and styles. From reels to  polls and stories, what suits your real estate business best is based on your goals, clientele, and the real estate market you serve. 
The downside, however, is that Facebook and Instagram have a longer lead cycle than Google PPC. This means that the time between the first click to the first meeting is a bit longer than you can expect on Google. The trade is that Facebook and Instagram ads are significantly less expensive. 
Ad Targeting with Facebook and Instagram
Meta will automatically try its best to target your ads to audiences it deems as relevant (based on their activity within the social networks). However, there are micro-targeting options for advertisers that need to get more specific, such as real estate agents. 
Within the Meta Suite, users are able to specify age, neighborhood, demographics, interests, gender, language, and behaviors that best represent their audience. Once you've decided on the details of your target audience, save it as a custom audience so that you can easily select for your next PPC campaign. 
With your campaign set, track its ROI in the Facebook ads manager.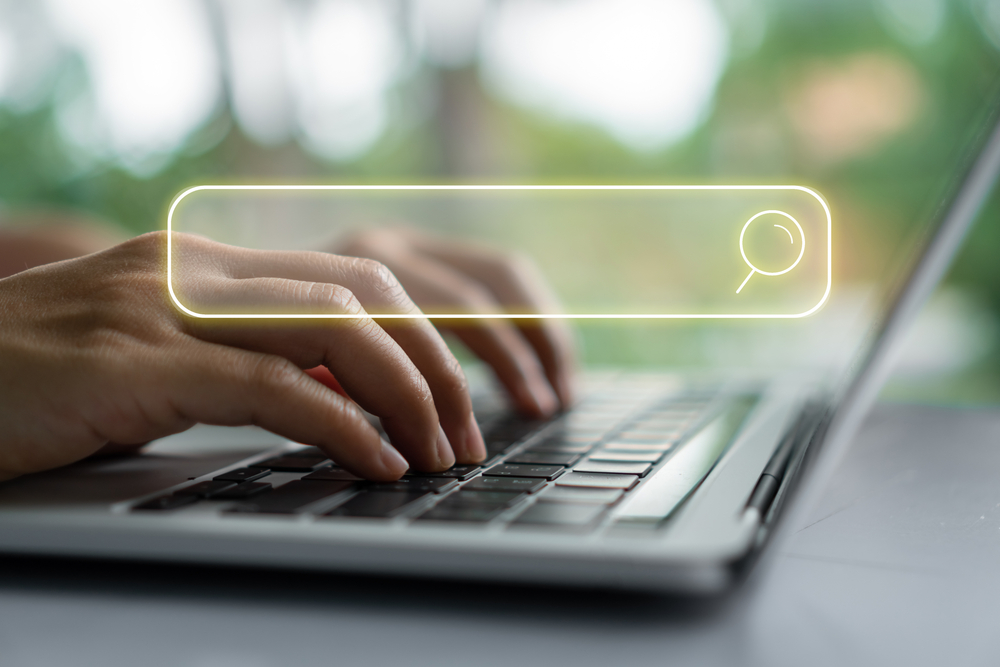 TikTok Ads
Similarly to Facebook and Instagram, Tik Tok thrives off of visually appealing content. As a fairly new platform, the PPC options are slowly growing, however they are not as abundant as others. The goal of Tik Tok is to keep users on the platform. Compared to other networks, it may be the most challenging to pull viewers off of their feed and onto your landing page. However, the potential is there and growing with time. 
Ad Targeting with TikTok
Like many other leading platforms, Tik Tok allows users to target audiences based on a number of factors: interests, behavior, and location. 
Narrowly tailor your ads to a specific metropolitan area, with people looking for real estate content, and high levels of post engagement – for example. The platform even offers recommendations for how best to refine your target audience in order to return the best possible results for your ad (referred to as Spark Ads on TikTok). 
Why Hire a PPC Specialist?
Let's be honest. Most real estate agents don't have time to make a proper lunch, never mind managing a large-scale marketing campaign with metrics and functions they've never used before.
Sophisticated search engine marketing tools like Google Adwords or Bing Ads can be a challenge to manage without sufficient training and practice. If you're short on time, resources, and skill, you should consider a PPC professional. 
Our AgentFire clients only work with the best PPC manager on the market with proven results and consistent updates. That's why we recommend Dippidi.
Dippidi saves agents the headache of setting up and managing PPC campaign with detailed optimization and CRM integration. Plus, follow up and analyze for an ongoing period of time to make sure that results are measured and plans are adjusted accordingly.
Agents working on their own PPC campaigns can expect an average of 1-3% lead conversion, while working with Dippidi doubles that success rate. 
Additionally, Dippidi offers PPC-related solutions that are much more efficiently run when managed by a professional, such as remarketing. 
Remarketing involves installing a pixel on your real estate website to collect cookies and remarket to visitors that have already shown interest in your business. Let's break it down:
Imagine that 100 people visit your website and only 10 become leads. Remarketing targets the 90 who didn't immediately become leads by placing your ads on other websites and social media networks they visit. Lead magnets with valuable content to draw them back to your website could be just the trick you need to exponentially increase the amount of leads in your CRM.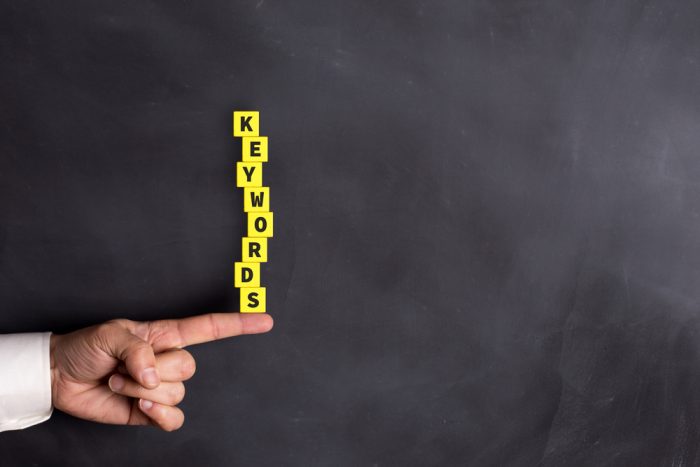 Selecting Keywords for Real Estate PPC
To find the perfect keywords for your campaign, it's vital to know your clientele and hyperlocal market thoroughly. Skim your CRM, social media channels, local publications, answerthepublic.com, and any resource that will give you insight into what your target audience is looking for online. 
Collect your keywords in a neat excel sheet or alternative organizational document. Don't forget to use your name and the name of your real estate business/brand! It's common for competitors to use competing agents' names to try to steal away clients in the same demographic. 
Additionally, stay away from words that are too broad. "Condos", "apartments", "homes", etc. are likely terms used by people who are not looking to take the next big step in the property buying process. 
Negative Keywords
Negative keywords are equally important as primary keywords. These are the keywords you don't want your ad to pop up for. Without negative keywords, agents may end up wasting tons of ad spend on irrelevant search terms. Narrow your ad campaigns to exclude as much irrelavent traffic as possible and hone in on qualified leads that are looking for you. 
For example, there may be other cities or states with the same name as your target area. Set up a separate list of negative keywords specifically for irrelevant duplicate, untargeted searches of locations with a similar name.
Watch Our Free Digital Success Masterclass with Tom Ferry
Discover the leading digital marketing strategies that are changing the industry + live examples you can immediately put into action.
The Importance of A High Quality Real Estate Website
Your PPC campaign is meant to drive traffic to a killer real estate website where they will not only find the contact information they were looking for, but loads of other relevant real estate resources. 
AgentFire designers have worked with thousands of clients to nail down exactly how agents can thrive in their hyperlocal market. From content management to neighborhood guides and customizable click-maps to search engine optimization, our custom-built tools are tailored to each agent's unique needs. 
Speak to our support team about your real estate business goals and enjoy a free demo to get a sneak peek. 
Conclusion…
PPC marketing is one of the most efficient and detailed marketing tools available to agents today. While there are many moving parts to a PPC campaign , a simple understanding of how PPC works in a great start. 
Whether you choose to manage your own PPC campaigns or hand it off to a professional, you're bound to see measurable results with the knowledge you've gained. 
Good luck! 
If you want more in-depth articles, tactics, strategies, and advice – subscribe to our newsletter, The Spark. And if you want to dominate your hyperlocal real estate market, check out AgentFire's Web Designs, #1 rated for several years in a row.
And the best part? You can try out all of its amazing features for free with our 10-day trial.
Check out this article next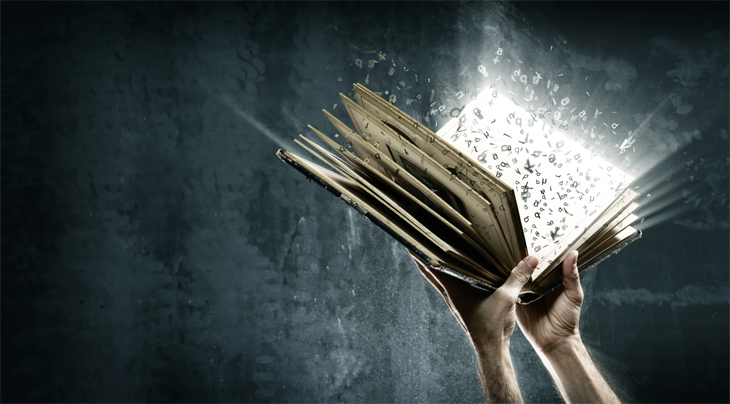 Create Ad Copywriting Wizardry With These 4 Time-Tested Formulas
Do you ever struggle to put together real estate copy? Do you wish there was an easier way to write persuasive ads? Wouldn't it be great if there…