Let's clear up the intricate differences between real estate prospecting and marketing. Whether you're a budding agent or an experienced agent who isn't a marketing expert, this analysis helps you understand how to use prospecting and marketing the right way to meet your business goals.
What's the best way to generate leads and get the best clients? Do you reach out to them or wait for them to come to you? This is the difference between real estate prospecting and marketing. Marketing aims to attract the perfect clients to you, while prospecting requires you to reach out and pull them in. The best lead generation plans have the right balance of marketing and prospecting strategy depending on the unique needs of each real estate business. Let's dive into these two different approaches to the sales process.
What is Real Estate Marketing?
Marketing is a broad business strategy that promotes your unique brand and offerings to attract potential clients and grow your brand. Marketing efforts are guided by carefully selected goals to drive your business forward.
What makes marketing different is that it casts a wider net than prospecting, which means that you reach a less specific audience. Traditional advertising is considered to be inbound marketing. That means that it aims to draw viewers in and inspire action as opposed to reaching out to clients individually.
The goal of each marketing plan should be defined as narrowly as possible. Key performance indicators (KPIs), otherwise referred to as metrics, can then be used to measure whether or not your plan is effective.
Lead generation using marketing often means placing a lead magnet on the web (your real estate website, social pages etc and waiting for it to be interacted with by your leads and grab their contact or behavioural information.
Broad types of real estate marketing include:
What is Real Estate Prospecting?
A prospect is a person who has not exactly shown interest in purchasing from a specific real estate agent, however, they have the predetermined characteristics to be a great client. Thus, prospecting is the effort of finding and reaching out to these individuals. As opposed to traditional advertising, we can see how prospecting can be considered outbound marketing.
Real estate prospecting requires a personalized approach that takes time to build. Not only do you have to crystal-clarify the characteristics of an individual that would make them a great client, but you also have to be in direct contact with them – likely more than once or twice. It's not as simple as setting up a bunch of automated emails.
You may have to get to know the client first, talk deeply about their interests, learn their pain points and break them down, just to score an initial appointment. The good part is the conversations don't cost any money, however, they will use a good chunk of your time. Prospecting relies on a good manual effort – it's not exactly about catching leads in your sleep.
Plus, building a close relationship before a meeting makes it easy for you to prepare and for the meeting to flow easily.
Get A Free Personal Demo
Ready to revamp your real estate marketing strategy and dominate your hyperlocal area? Our expert web designers will show you how. Click the button below for a free 30-minute demo of our AgentFire Spark Sites.
Examples of real estate prospecting efforts include:
Cold Calling
Pop-bys
Open Houses
Setting up a stand at the community farm
What are the Pros and Cons of Prospecting vs Marketing?
Real Estate Marketing
In marketing, lead generation is achieved through campaigns that build awareness of your business and capture potential client information to remarket to these clients later.
Marketing efforts have a long and multi-step conversion cycle, meaning that you can't exactly pinpoint when you'll see a return on your effort. There's no immediate engagement, as the first interaction is usually through an automated response like an email or message to confirm a download.
Marketing automation tools make it easy to carry out one-to-many communication.
In a hot real estate market, marketing is worth the extra spend. Clients are looking for real estate agents and will land on your website if you have an effective lead funnel in place. Plus, by the time these leads make it to the first appointment, they've already engaged with your content seen some of your past sales and learned a bit about your process.
Real Estate Prospecting
Unlike lead generation through marketing, prospecting is more of a to-the-point approach. It's a short-term approach to qualify and identify new clients and them move them through your real estate sales funnel.
Prospecting involves a lot more one-to-one contact right off the bat, through email, calls, LinkedIn etc. When fewer homes are on the market, fewer people are looking for agents. People may be feeling apprehensive about entering the market and receiving a prospecting call could be the extra push they need.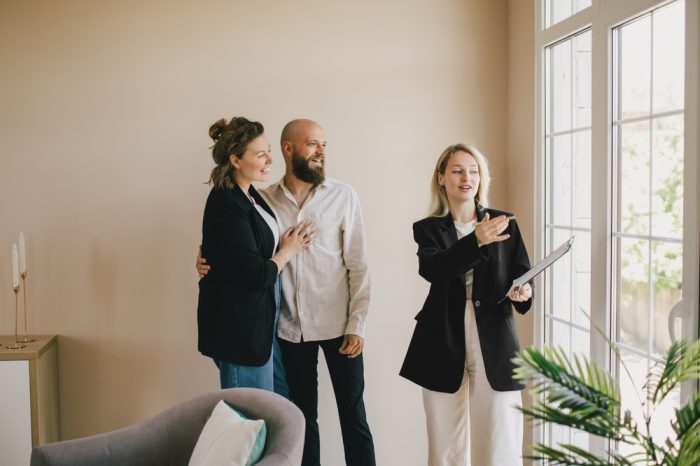 When to Prioritize Marketing vs Prospecting?
Choosing the best way to spend your time depends on your business goals. If you have more free time than money, put more focus on prospecting than marketing. If you have money to spare, but are short on time to reach out to prospects one by one, lean in to your long-term marketing strategies and perfect your marketing materials.
How to Find Your Ideal Market and Real Estate Prospects
The first step to targeting the perfect real estate leads is to know who your leads are. Clarify your client persona by breaking down the basic demographic and characteristic data about your ideal client. What are their pain points? What can you offer them to lead them to the perfect solution?
Then, deconstruct the typical path to purchase of these individuals to learn more about their patterns and practices.
Conclusion…
Prospecting and marketing both have their place in a real estate lead generation strategy. Prospecting is great for pin-sharp targeting during slow times, while marketing is a long-term plan to support a cycle of lead generation.
With an understanding of how both are best used, you'll know when to ramp up either your prospecting or marketing efforts depending on the conditions.
Check out this article next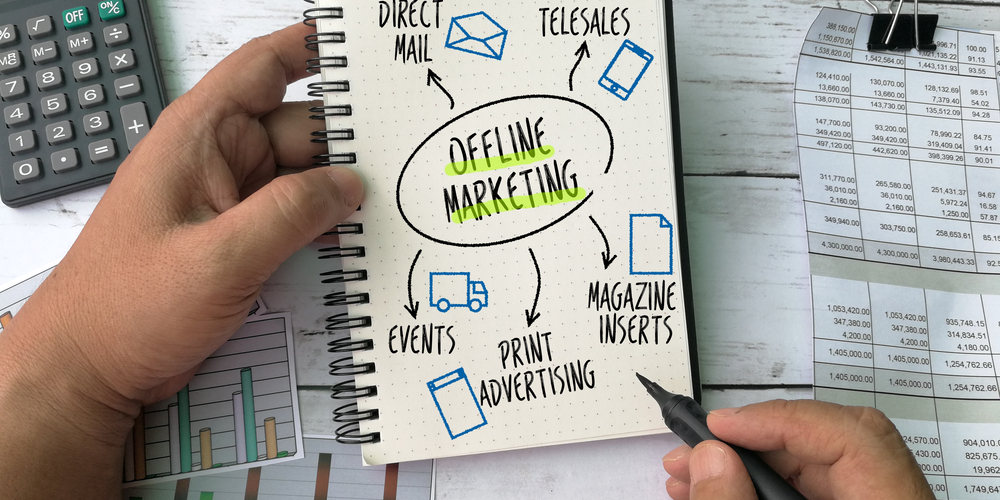 Offline Real Estate Marketing Strategy 101
In 2022, most "innovative" real estate marketing strategies involve social media or another online tool. It's easy to forget that offline market…